Infokekinian.com – On this occasion, I will give 11 tips for promoting music on SoundCloud. Maybe some of you are already familiar with a music application called SoundCloud.
SoundCloud is a platform for online audio distribution that is widely used by musicians, audio producers, and record labels, although literally anyone can use it.
There are at least 175 million monthly active users since its release in 2007. Now with so many similar sites popping up like Spotify and iTunes, SoundCloud's popularity is still impossible to top.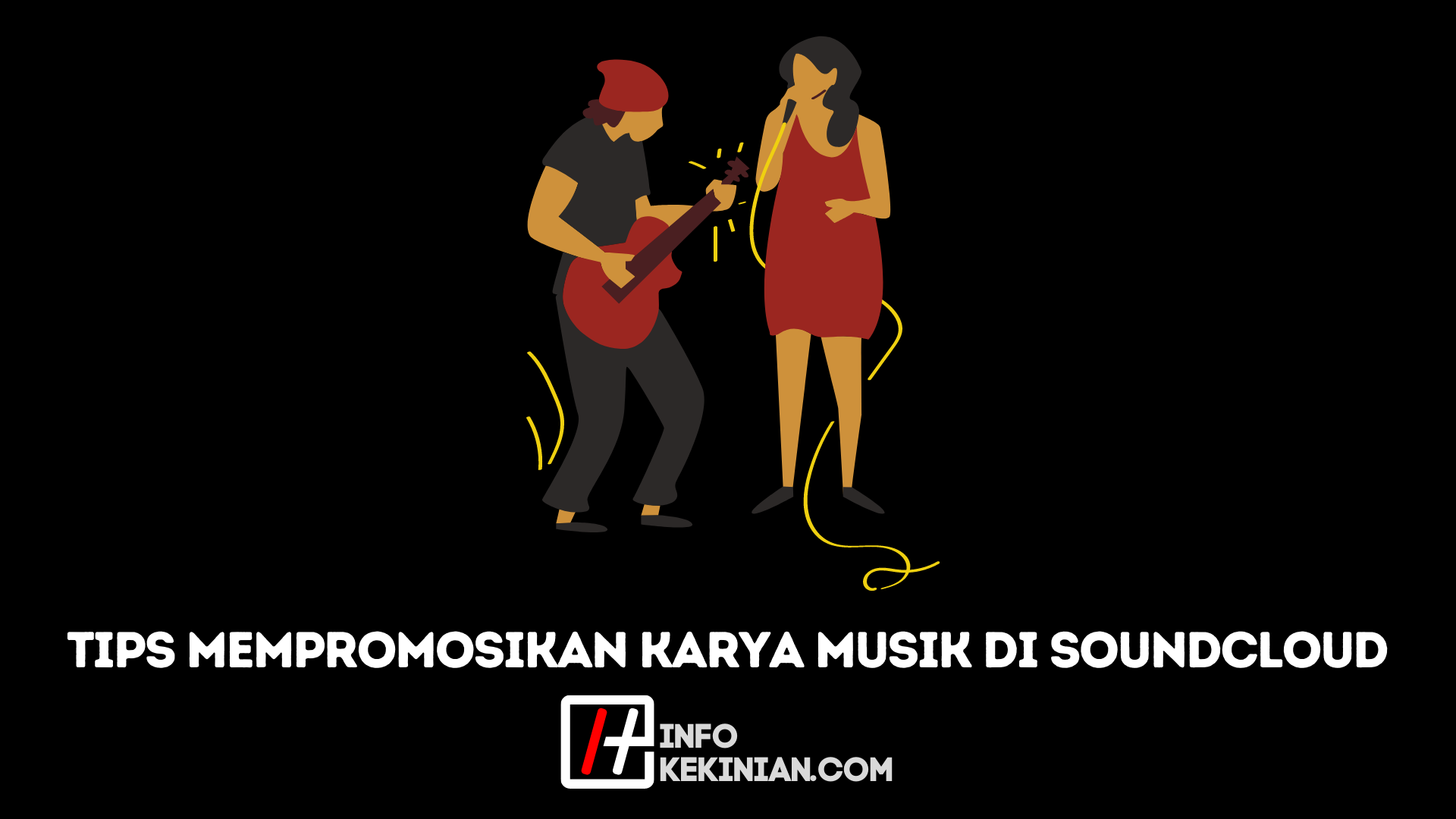 Why is SoundCloud still around, and why are more and more users using it? because the features it provides practically fulfill almost all the needs of audio makers to channel their work to a wider audience.
This is clearly beneficial, especially for actors with limited means of promotion and distribution.
SoundCloud is free to use for as long as you like, although there are some premium features available.
If you are still using SoundCloud or are new to it, especially indie musicians or indie bands.
There are various factors that are best planned and checked before using it.
The idea is of course that the submitted work can reach a wider reach and get more attention.
For individuals who are just starting out or who are not yet well known, just uploading and posting is of no use.
With the various features provided by SoundCloud, you can apply the following recommendations for optimal results.
However, it is also worth mentioning that using the following guidelines is no guarantee that your work will be effective.
Due to the large number of users with varying levels of professionalism, the level of competition is also getting tougher.
However, by following these simple guidelines, we have significantly improved our ability to use SoundCloud on a daily basis.
Tips for Promoting Music Works
Here are tips that you can follow:
1. Arrange a Marketing Plan (Marketing Plan)
The first of our 11 tips for promoting music is Make a plan. Success, no one who does not want it. You must know every point and purpose of the work that you will upload.
Is something new? are there any fans? if there are, where do they come from?, the statistics of the data must be understood.
With clear identification the first steps of marketing are easier to do. It will also save more time and effort and make marketing targets more focused.
2. Create Profile and Select SoundCloud Account Type
You will be faced with 2 choices of SoundCloud account types, free and paid. What's the difference in details? we will discuss in another article as well as discuss the advantages of using the PRO version.
Assume that your budget is limited right now, so go for the free one, you will get up to 3 hours of uploads.
During that time, of course, there's a fair amount of music for you to upload and lots of stuff to get done in the process. Of course also as learning how to maximize the free version.