Surabaya is the second largest city after Jakarta. The city which is often referred to as the City of Heroes is located in East Java Province. Why is it called the City of Heroes? This is because this city has a very influential history in Indonesia. The events of 10 November are one of the silent witnesses of the struggle of the people of Surabaya against the cruelty of Dutch colonialism in the past.
Not only has historical tourist attractions, the city of Surabaya also has various tourist attractions that must be visited. Therefore, here are the reasons why you should visit Surabaya City. Come on scroll to down!
Ciputra Waterpark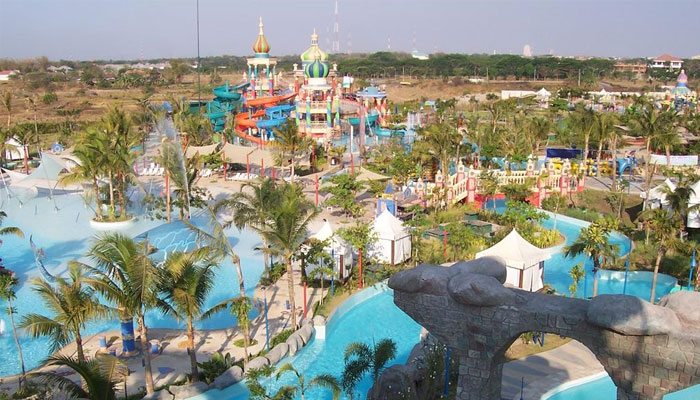 The city of Surabaya also has a vehicle to play water which is very exciting. The playground is Ciputra Waterpark. This waterpark, which has the concept of the fairy tale Adventures of Sinbad, is located in the Citraland Boulevard Waterpark area, Surabaya. The rides available here also vary and have a maximum pool depth of 1 meter. So it will be safe for those of you who can't swim.
If you want to visit this waterpark, you only need to pay IDR 110,000 for Tuesday-Friday, and IDR 130,000 for Saturday-Sunday. Ciputra Waterpark is open from Tuesday to Sunday. More precisely, Tuesday-Friday Ciputra Waterpark is open from 13.00-19.00 WIB, 10.00-19.00 WIB for Saturday and Sunday.
Surabaya Zoo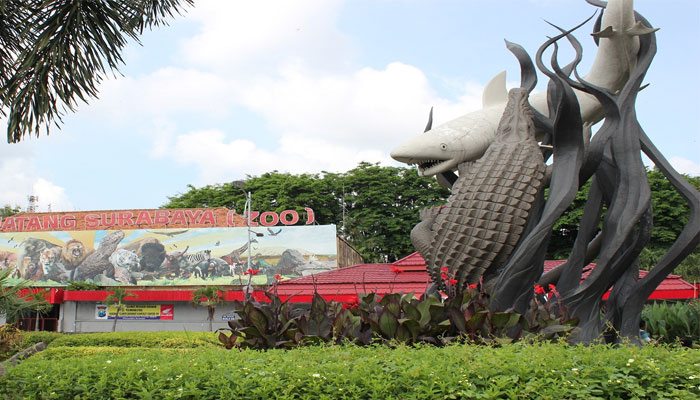 In addition to rides to play, the city of Surabaya also has a zoo. In this zoo, you can see all the animal species in the world. This zoo is located on Jalan Setail, Surabaya. And the most interesting thing, you can see the Suroboyo Monument which is a historical monument to the formation of the city of Surabaya in this zoo.
If you want to go around the zoo which has an area of around 37 hectares, you only need to pay an entrance ticket of IDR 15,000. Very affordable, right?
Kenjeran Beach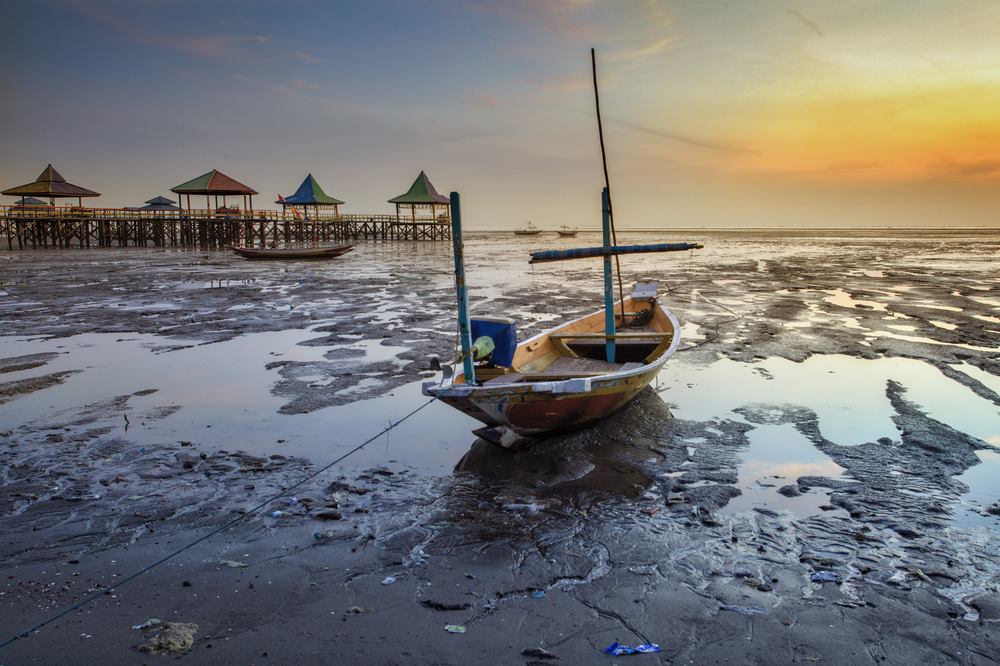 In the midst of the splendor of the city of Surabaya, it turns out that this hero city has a very charming beach. The beach which is located on Jalan Pantai Kenjeran is indeed one of the most favorite tours in Surabaya City. This is because Kenjeran Beach has extraordinary beauty. Especially at dusk, this place must have been packed with tourists who want to enjoy the beautiful sunset sky in Surabaya.
Lamongan Marine Tourism
Do you remember Tanjung Frog Beach? You need to know! Lamongan Marine Tourism is the result of the development of Tanjung Frog Beach tourism. This tour is located in Paciran District, Lamongan Regency. With an area of 11 hectares, Wisata Bahari Lamongan has various kinds of rides that can pamper you. Moreover, once a year Lamongan Marine Tourism always presents three new rides. If you want to visit this tour, you can visit it starting at 08.30-16.30 WIB.
House Of Sampoerna Surabaya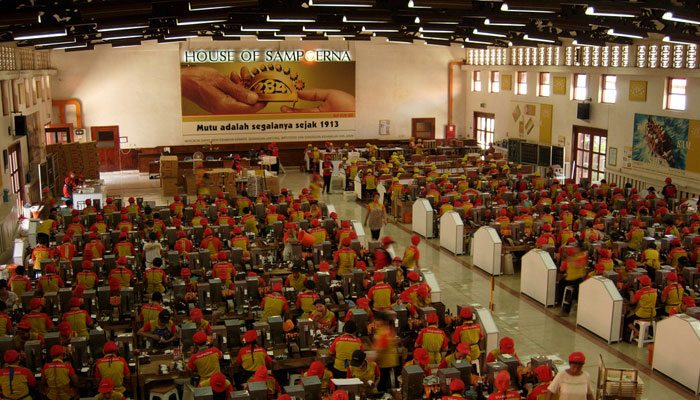 House of Sampoerna Surabaya is a tourist spot that has a Dutch colonial building concept. This tourist spot was built in 1862 and is a historic site. According to history, this building was originally used as an orphanage formed by the Dutch government. And in 1932 this place was bought by the founder of Sampoerna namely Liem Seeng Tee. Since then this place has become the first cigarette factory for Sampoerna.
It turns out that Surabaya has a place with great potential, right? Well, that's the reason why you should visit the city of Surabaya. What are you waiting for? Immediately visit this City of Heroes!