Infokekinian.com – As OPPO's newest champion, which is also the highest offering in the current A series, the advantages of the Oppo A96 make it appear quite tempting in its class.
Even so, before disbursing 4 million rupiah to ask for her hand, make sure you already know a few things about this cellphone that need attention.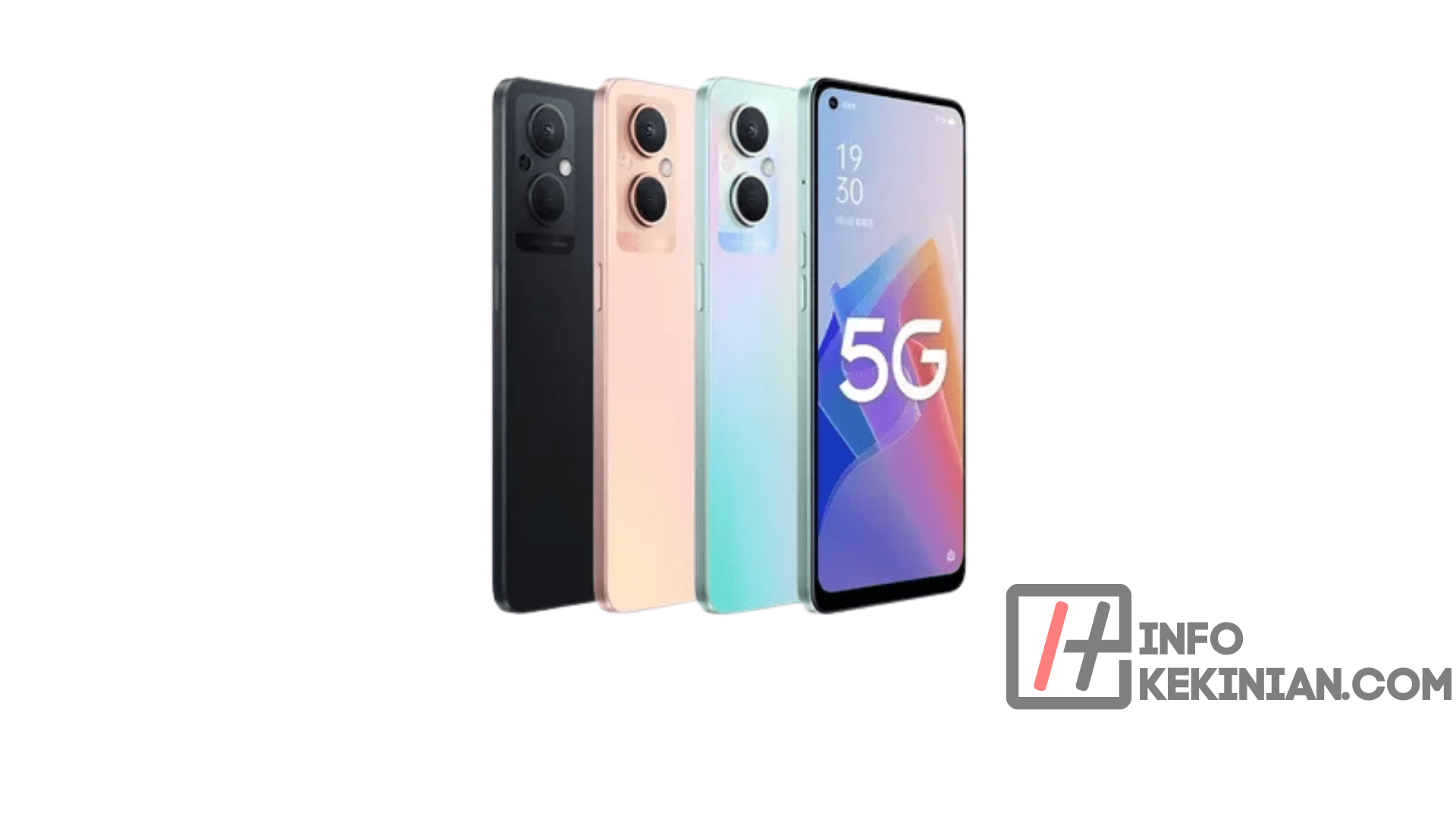 The advantages of the Oppo A96
Here are some of the advantages that the Oppo a96 has, a cellphone that has been officially traded in Indonesia
1. Strong Stylish Design – Advantages of Oppo A96
OPPO again relies on OPPO Glow technology which covers the back. Apart from being stylish and slim enough to be held in one hand, the presence of OPPO Glow also makes the cellphone less dirty (especially finger marks) and more resistant to scratches.
Interestingly, OPPO A96 is designed as a cellphone that is tough enough for long-term use. Various tests have been carried out by OPPO, such as 6 main tests, namely drop, water resistance, radiation, environment and signal interference.
In fact, the A96 has been rated IPX4 for splash resistance and IP5X for dust resistance.
2. Adaptive 90Hz screen
On the display side, the OPPO A96 has a punch-hole 6.59-inch Full HD+ display that refreshes at 90 frames per rate (touch sampling at 180 frames per rate) and offers NTSC Wide Color Gamut of 96.5 percent. The refresh rate has an Adaptive function which when activated will automatically choose between 90Hz or 60Hz as needed.
3. Nimble Performance, RAM Expansion supported
In terms of performance, the OPPO A96 again relies on the Qualcomm Snapdragon 680 chipset. The RAM is 8GB, and can be expanded up to 5GB so a total of 13GB. With this available RAM, multitasking is definitely not a significant problem.
It's a pleasure to run and switch between different apps. Still okay for gaming. Stable frame rates are possible in games like Mobile Legends and PUBG Mobile.
4. Big storage
This new OPPO A96 series, the first in Indonesia, comes with 256GB of internal storage. Don't worry about running out of memory if you have lots of apps, games, photos, and videos stored. A microSD card with a capacity of up to 1 terabyte can be added if needed.
5. The results of the photos are classified as good – the advantages of the Oppo A96
OPPO A96 is equipped with a 50 MP f/1.8 main camera accompanied by a 2 MP f/2.4 bokeh camera. While on the front, there is a 16 MP f/2.0 selfie camera.
For shooting in the right light conditions, the rear and front cameras of OPPO A96 are both capable of producing sharp images.
Color reproduction also tends to be the same as the original but still looks alive or not pale. The dynamic range at first glance is quite okay in reaching areas that are a bit dark to the brightest.
The main subject and background are clearly separated in Portrait mode. The bokeh effect also looks natural, like using a lens with a wide aperture and the role of AI is not too excessive.
OPPO A96 is still capable of capturing stunning images in dimly lit rooms or in less extreme low-light situations.
6. Big Battery and 33W SuperVOOC
The OPPO A96 battery capacity is 5,000 mAh, and is powered by 33W SuperVOOC fast charging technology. There is no doubt about its durability, which is up to a full day or even 1.5 days (depending on usage style) (depending on usage style).
SuperVOOC 33W technology can charge an A96 to 100% in about 70 minutes (from less than 10%).
7.Stereo Speakers
Yes, the A96 is equipped with stereo speakers with good enough audio quality to be heard.
8. There is NFC
NFC available. People who frequently check and add money to their e-wallet will appreciate this feature.
9. Already Got a Charger – Advantages of Oppo A96
The 33W SuperVOOC charger is included right out of the box. We consider it an advantage because currently there are brands that don't provide chargers, and have to buy them separately if you need one.
Conclusion
So, those are some of the advantages of the Oppo A96, the Oppo Series A has been officially marketed. So if you want to get the Oppo A96, you can visit the nearest cellphone store right away!