InfoKekinian.com – There is an unwanted object in the background of the photo. Now this unwanted object can be removed with the object remover application in the photo.
This procedure, of course, requires the help of a Photoshop expert. Now Android users don't need to worry because there is a photo editing program that can delete items on Android.
These programs can remove unwanted stuff more simply. In addition, users do not need a computer as this application can be loaded and used on their personal mobile phones.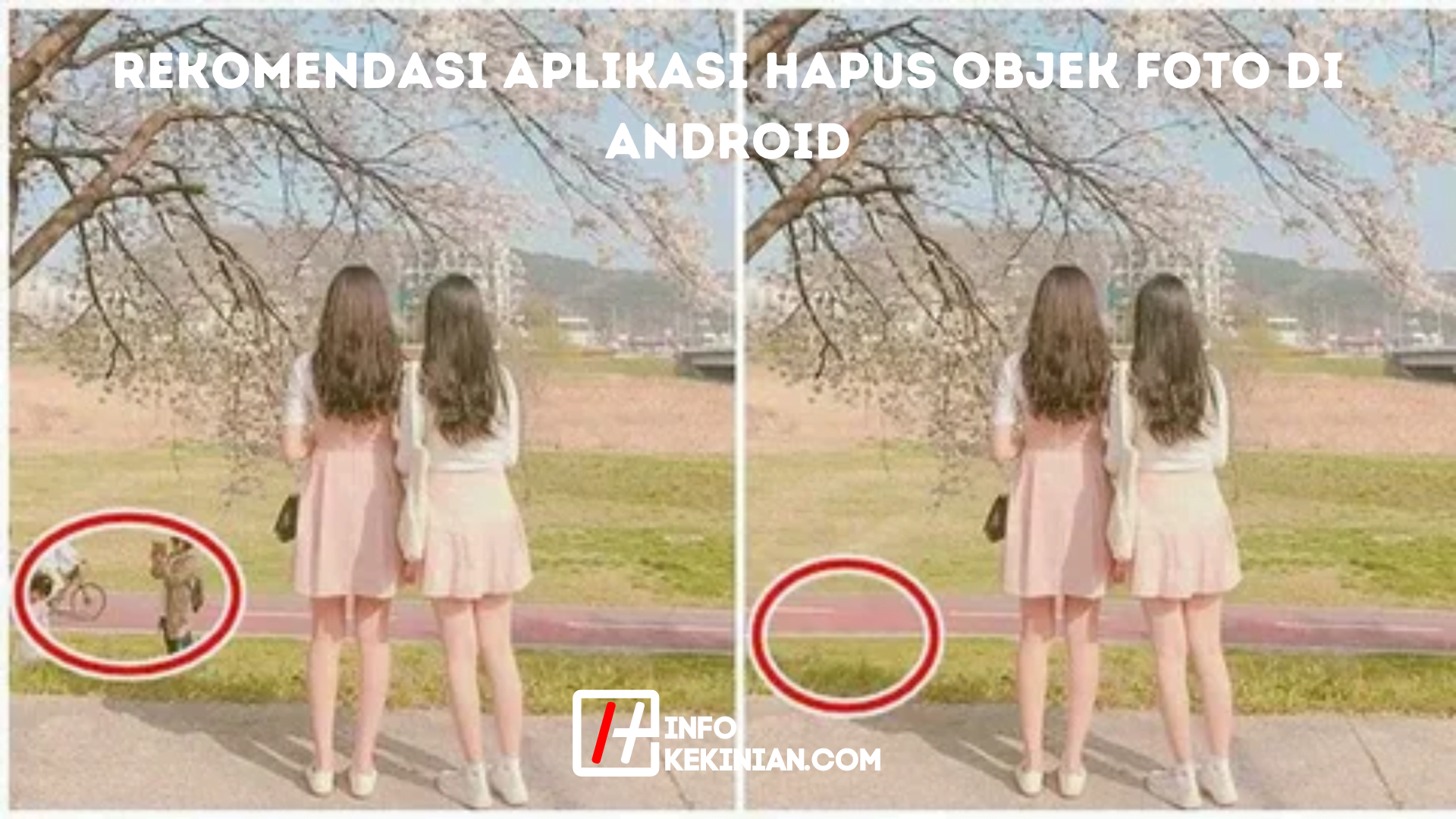 Photo Object Remover App
Infokekinian will provide several applications that can delete objects in the Android version of the photo.
1. PicsArt Object Remover App
The first application to be discussed is the PicsArt application. This app is a must have if you like photo editing. Many people choose the PicsArt application because of its complete capabilities.
Even though it has long been known as a photo editing application, it turns out that PicsArt users have not diminished and are in great demand.
One of the core functions of this app is to remove items from the background of a photo. When using the crop feature, you will find it in the Toolbar Menu Bar. There are several choices of crop characteristics that can be adjusted to the user's image needs.
2. YouCam Object remover app
The next photo editing application that can delete objects on Android is the YouCam application. The app's unique selling point is the clarity and simplicity of its user interface. Making this application ideal for use by beginners who are new to photo editing applications.
Although simplicity doesn't mean YouCam's functionality is limited. The crop effect for blurry photos allows users to remove unwanted elements from the background of their images before taking a photo of the item. In addition, how to use it will definitely be easy for novice users to understand.
3. SnapSeed Object Remover App
Due to its sleek and modern application, SnapSeed photo editing app is among the most popular among millennials.
SnapSeed not only emphasizes current ideas, but includes a variety of useful options including a feature to remove distracting elements from a photo's background.
This is a feature that helps with healing features. To use it, users just have to choose which object to delete in the photo. SnapSeed will fix backgrounds and remove objects in seconds.
4. Photoshop Object Remover Application
Even though the name is the same as Photoshop software, using this one application will not be as difficult as Photoshop on a computer.
The interface of this application has been made to please the users and it can be easily understood even by beginners. Using this app, you can also easily remove anything from the background.
By using the spot heal feature, the user only needs to choose which object to delete. Then, the background display will be automatically corrected as well. So, the picture will be much more amazing.
5. TouchRetouch application
The last application to be discussed is the TouchRetouch application. Objects in the photo background can be quickly removed with this application due to its fast operation.
Object removal, outline removal, clone stamp, and quick fix are all included in this function, as are other tools for quickly fixing backgrounds. Unfortunately, this app is a premium app and no free version is accessible.
Conclusion
Those are some of the applications that we recommend for deleting objects in photos, now you can download them directly on Playstore. Hope it is useful!