InfoKekinian.com – Maybe this viral anime photo editing application will be suitable for you who want to follow this trend and then use it as a profile photo on social media.
People seem to be more creative in an ever-changing era, especially in the field of technology.
In the past, there were applications that could make faces look old or childish, and now there are photo editing applications that can turn them into anime.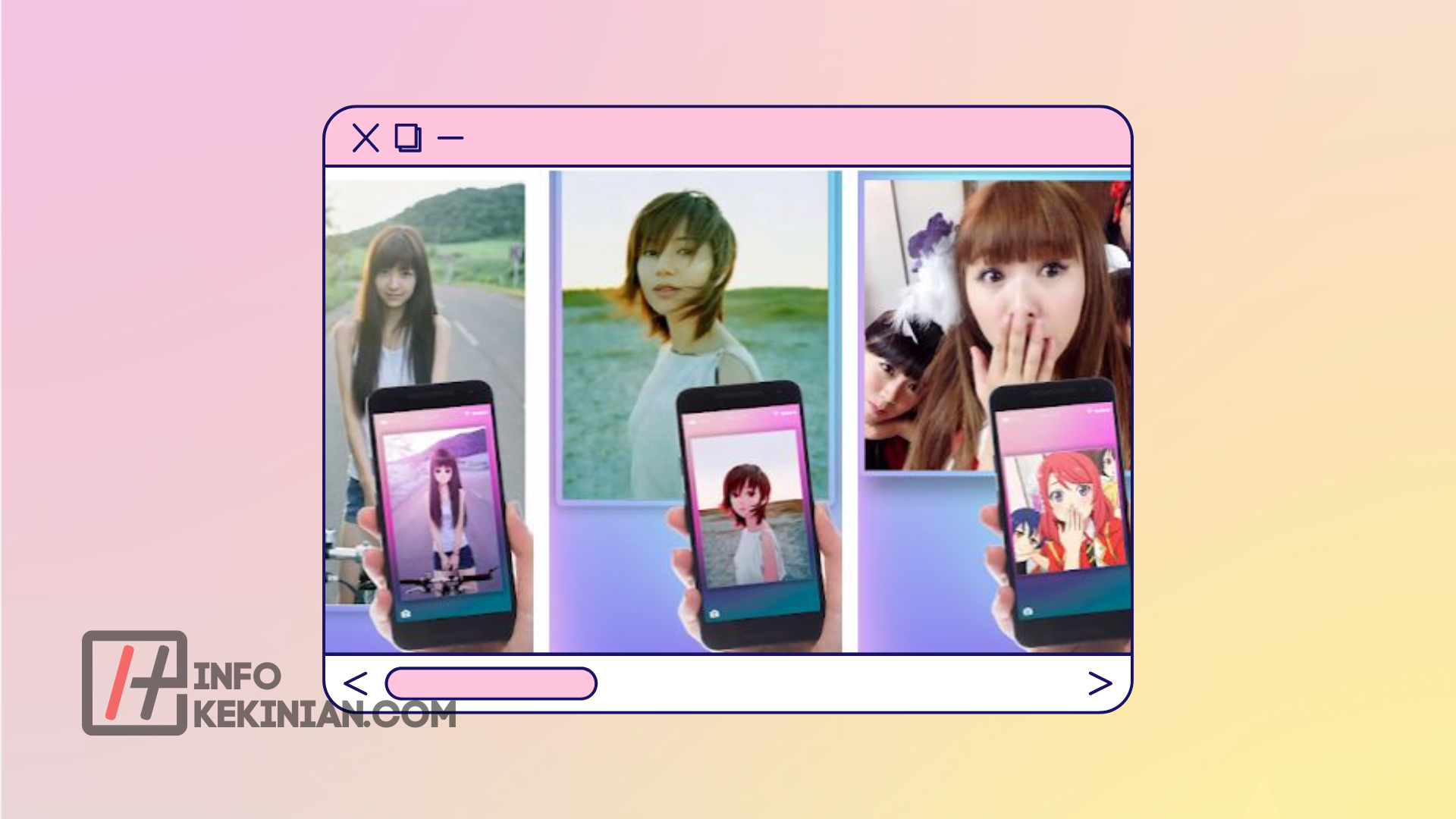 Yes, you read that right. This application can change normal faces into anime characters which are currently being discussed on various social media platforms.
Especially now that anime is quite popular in Indonesia, so it is enough to influence all aspects of daily life such as clothing to profile photos on social media.
Many people want to follow this trend, but don't know which app to use.
To find out the name of the application, follow this InfoKekinian.com have summarized several applications that you can download and try.
List of Anime Photo Editing Applications
Here are some applications for editing photos into anime:
1. The Meitu app
Meitu is a popular photo editing app from China that also includes face changing filters for editing anime style photos.
In terms of user numbers, Meitu is among the most popular when compared to other apps.
Apart from providing superior features, Meitu is also equipped with a simple interface that makes it easy for users to edit photos as desired.
Even with AI technology, the editing process can be completed in minutes.
2. Prisma Photo Editor
Although Prisma Labs doesn't claim to turn photos into anime, it does provide features and effects comparable to others.
This application specifically includes a feature that gives a painting effect to the edited photo.
Until now Prisma has more than 300 filters and will continue to grow every day.
You can apply a filter of your choice to a photo and adjust it to look like your favorite anime character.
3. Everfilter application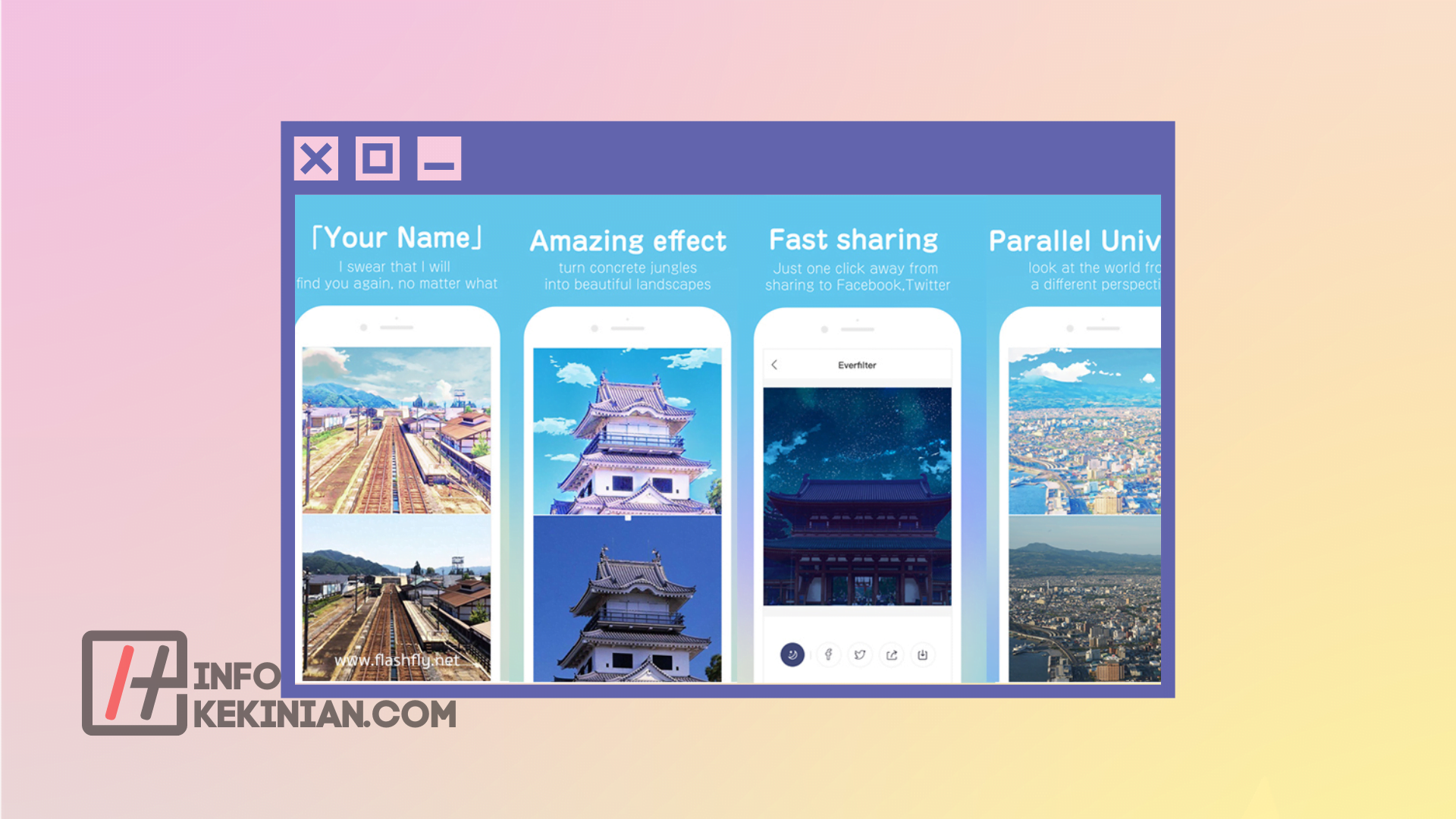 Everfilter is a popular photo editing application today. Using Artificial Intelligence technology, this application can turn photos into anime-like, including buildings and vehicles.
Everfilter includes a variety of interesting effects as well as amazing animated filters that can turn day into night or vice versa.
Furthermore, you can share your edits to social media directly from the application.
4. SelfAnime App
SelfAnime is an application that can turn photos into anime. It has many interesting features suitable for Naruto anime fans.
There are various kinds of cool stickers in the application, including Sharingan eyes, Naruto's hair, and the Zanpakutou sword from the anime Bleach.
There are also Rasengan and Kamehameha effects which look quite realistic. If you are looking for the most popular anime photo editing application, SelfAnime which has a file size of 23MB, is available on Google Play or APK Monk.
5. Projection Application
Projection is another Chinese app that can turn photos into anime characters. With a few simple steps, this app can make some pretty good edits.
The only drawback of this app is that it is displayed in Chinese, which makes it hard to understand.
That said, Projection is worth checking out considering there aren't many anime photo editing apps available today.
Unfortunately, this application is not available on Google Play. Instead, you have to get it from a third-party app download site like APK Pure.
6. CapCut application

CapCut deserves to be named the best anime photo editing application at the moment, based on the positive feedback it has received on Google Play.
The Bytedance app has since gone viral on various social media platforms due to its superiority over other apps.
CapCut is basically a video editing application with a feature that allows users to create cool anime-like animations.
This application, which is approximately 78MB in size, is available for download for free.
7. GoArt application
GoArt developed by Everimaging is also the best anime photo application.
This 9MB application provides a number of funny filters and effects that you can use to display photos that resemble anime characters or paintings on canvas.
GoArt, like other apps, is based on artificial intelligence technology that can turn photos of ordinary people and landscapes into anime characters or movies.
Unlike Projection, you can download GoArt for free on Google Play. This application received a positive response from users, with a rating of 4.4 out of 50,000 reviews.
8. Anime Face Changer
Many negative comments about this application can be found in the Google Play review column.
Despite the fact that Anime Face Changer is one of the best photo editing apps for anime, it is packed with tons of features and kawaii effects.
In addition, the application developed by Ranoma is very easy to use. It only takes a few minutes to turn your photos into manga or anime.
It's just that the many ads in Anime Face Changer make editing more difficult.
9. The TikTok app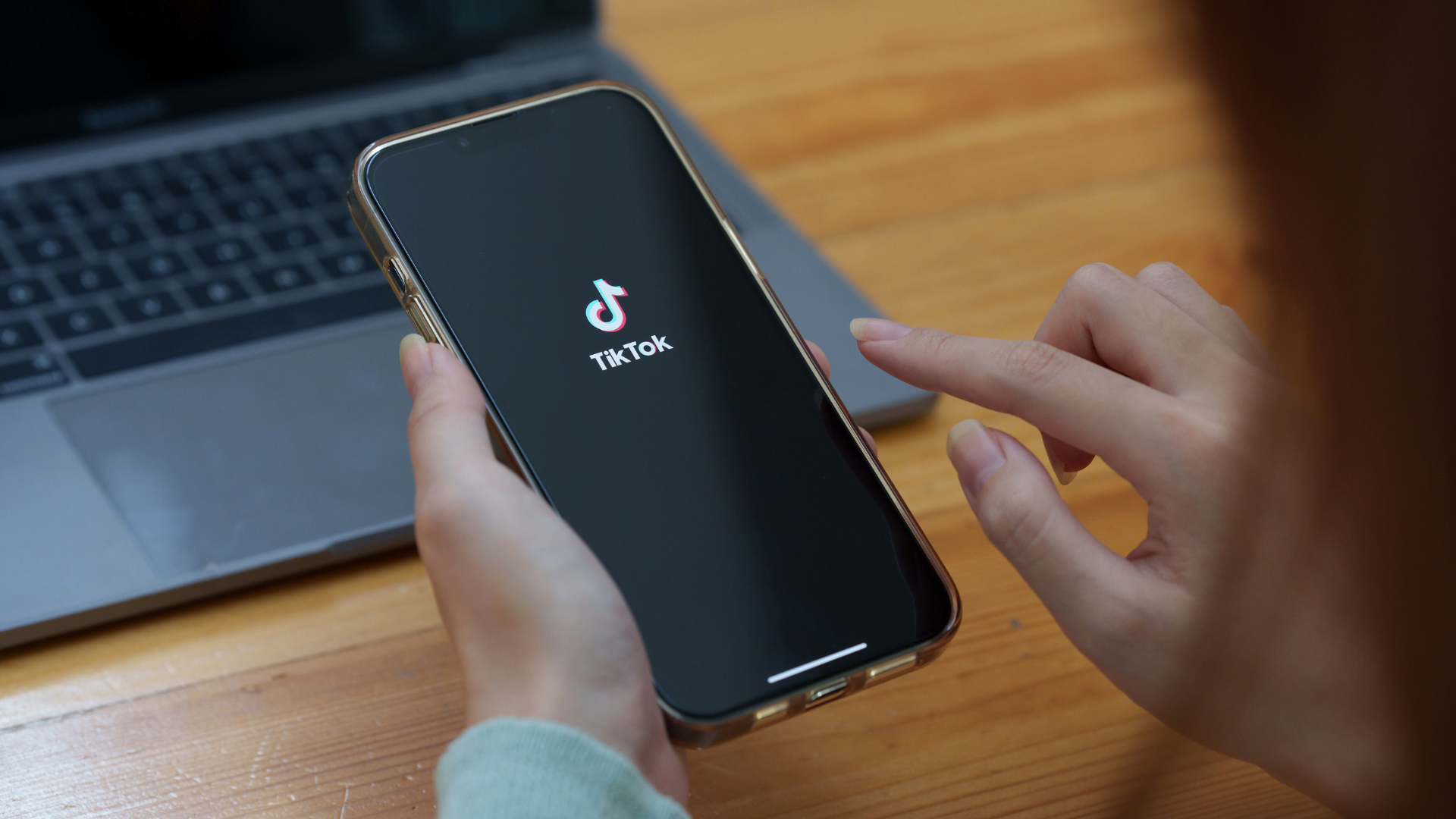 Who would have thought that this popular social media platform would include a photo editing app in anime?
Yes, TikTok has an effect called Comic Face, which can add an anime touch to photos and videos TikTok what you uploaded.
Apart from that, TikTok offers lots of cool effects and filters that you can use to your heart's content. You don't need to look for other applications if you use TikTok.
This application can meet the user's need for an attractive display of photos and videos.
10.MomentCam
MomentCam can make your photos look like a caricature from head to toe, besides turning them into animated characters.
This Japanese application has a simple interface that is easy to use.
You can learn how to edit photos into anime with the MomentCam application by watching tutorial videos in the application or on video platforms such as YouTube.
Even though the size of this application is quite large, the benefits available ensure that your edits will not disappoint.
11. PicsArt Photo Editor
PicsArt completes the list of photo editing apps for anime or cartoons in this article.
Although not specifically designed to turn photos into anime, this app has many features that allow users to experiment with their favorite photos.
In terms of filters and effects, PicsArt is one of the best and most complete anime photo editing applications.
If you're having trouble editing, you can see footage of how to turn your photos into anime in the video above.
Conclusion
That's a little information about the anime photo editing application that you can download for free on the Google PlayStore and the App Store.
However, you need to remember that not all of the applications above can turn faces into anime perfectly.
So you can download one of the applications above that best suits your needs.