Infokekinian.com – Following is information about BNI Java Jazz's interest in pushing credit card products, see this article to the end to find out more complete and clear information.
Due to the large number of audiences from millennials who can become the target for growth in consumer credit services, the BNI Java Jazz Festival 2022 provides an opportunity for PT Bank Negara Indonesia or BNI to boost credit card products.
In an official statement issued in Jakarta, Sunday, BNI Corporate Secretary Mucharom stated that the business currently has three outstanding credit card products: the BNI JD.ID Credit Card, the BNI Batik Air Credit Card, and the BNI-World Wide Fund Credit Card for Nature (WWF).
These three credit card products are perfect for Java Jazz fans who like leisure time, travel, and care about the preservation, restoration and management of living ecosystems.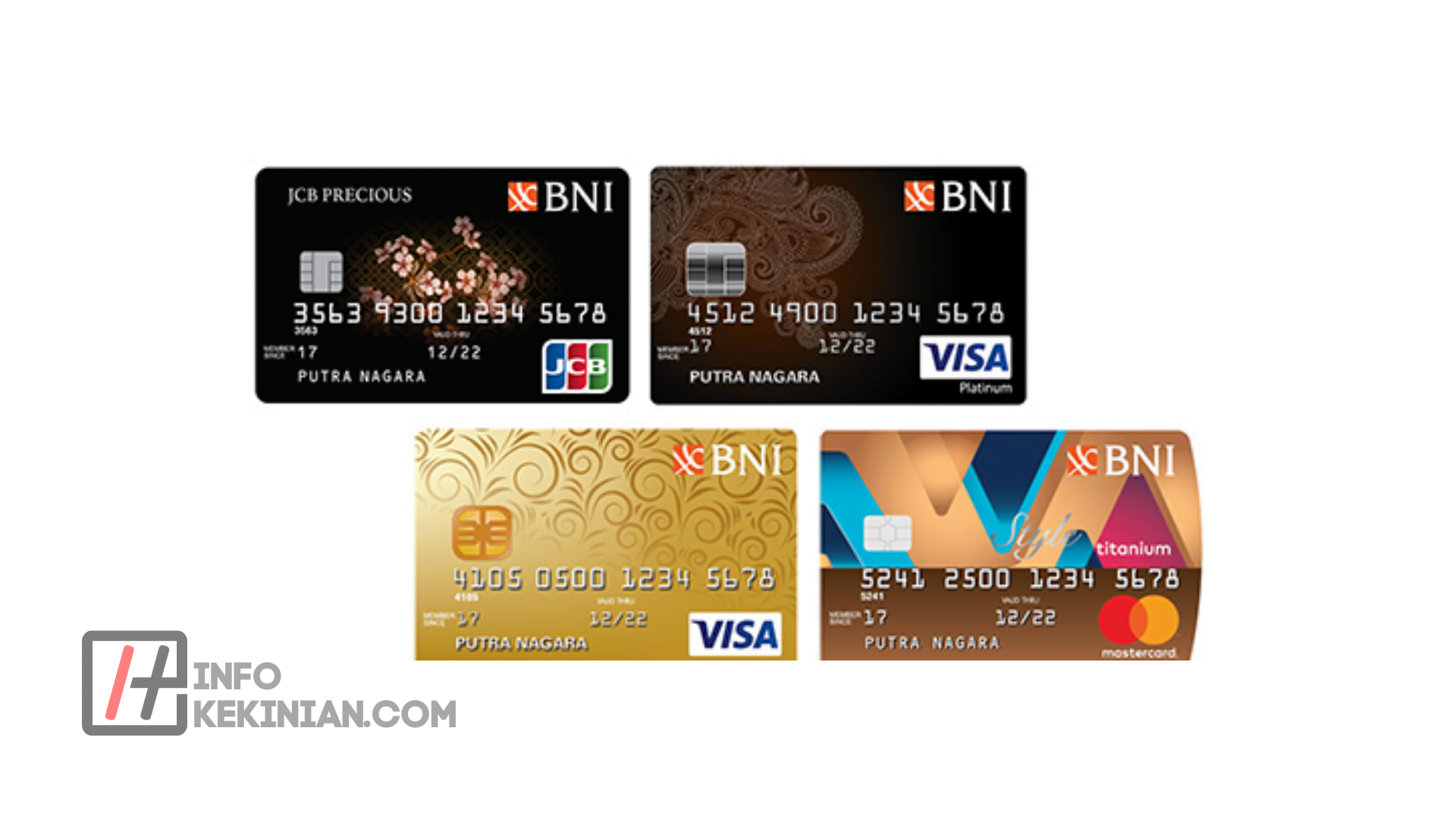 BNI Java Jazz 2022
"While enlivening this year's BNI Java Jazz Festival, we are also trying to further introduce our three new credit card products. We hope to attract more customers," said Mucharom.
BNI, in collaboration with WWF Indonesia, issued the gold and platinum variants of the BNI-WWF Credit Card aimed at approaching the national conservation organization community.
Which has the main mission of preserving, restoring, and managing Indonesia's ecosystems and biodiversity in an equitable manner for the sustainability and welfare of all Indonesian people.
By having a BNI-WWF Credit Card, he said, customers have indirectly contributed to the success of WWF Indonesia's mission in preserving the environment through every transaction made with the credit card.
In addition, the BNI JD.ID Credit Card is a product of cooperation between BNI and JD.ID e-commerce which provides many conveniences for millennials who like to transact online or contactless, with features attached to the card that provide various benefits for every transaction on the JD platform .id
These features are cashback of up to six percent, additional BNI Rewards Points up to four times, free shipping fees up to Rp. 20 thousand twice, as well as other features.
The BNI JD.ID card always provides attractive promotions, including for shopping at e-commerce, especially at JD.ID.
Meanwhile, Mucharom said the BNI Batik Air Credit Card is a card resulting from a co-branding collaboration between BNI and PT Batik Air Indonesia which is available in two credit card variants, namely BNI Batik Air Master Platinum and BNI Batik Air Master World.
Both of these products use the mastercard network which is intended for members of Batik Air and the public who use Lion Air Group flight services.
Cardholders will get benefits sharing when traveling with Batik Air.
The benefits in question include additional baggage of up to 10 kilograms, access to BNI and the Batik Executive Lounge, additional BNI Rewards Points, as well as various other benefits offered through the tactical program by BNI.
"Of course, each of these credit card products has many attention and promotion programs that will spoil the millennial generation a lot," he said.
Conclusion
That's a little information about BNI Java Jazz which encourages us to introduce more 3 credit card products.
Thus the article regarding BNI Java Jazz's Passion to Push Credit Card Products, Check out this Article and don't forget to continue to visit the Infokekinian website.
Because we also have a lot of other information and recommendations which of course will be useful and help current friends.