InfoKekinian.com – To turn photos into videos, you can usually only do it on a computer. But now there is an application for making videos to be able to turn photos into videos on Android. What are the applications? Let's see the explanation.
It would be so much fun to look back at all your favorite pictures, whether they were taken with your partner or with your whole family. Especially if the photo is very good and it would be a shame if it had to be deleted.
In order to view the images, you have to do them one by one, which will take a lot of time. One way to see all your photos is to combine multiple photos into one.
You achieve this by using an application to mix photos. Plus, you can create a movie of all your photos to stitch them together into a cohesive whole.
Below is a selection of programs that make images into videos on Android simple and fast. On Android, it's very easy to turn images into videos. Collection of photos that you collect, you can make it interesting. Like you make a photo display into a video.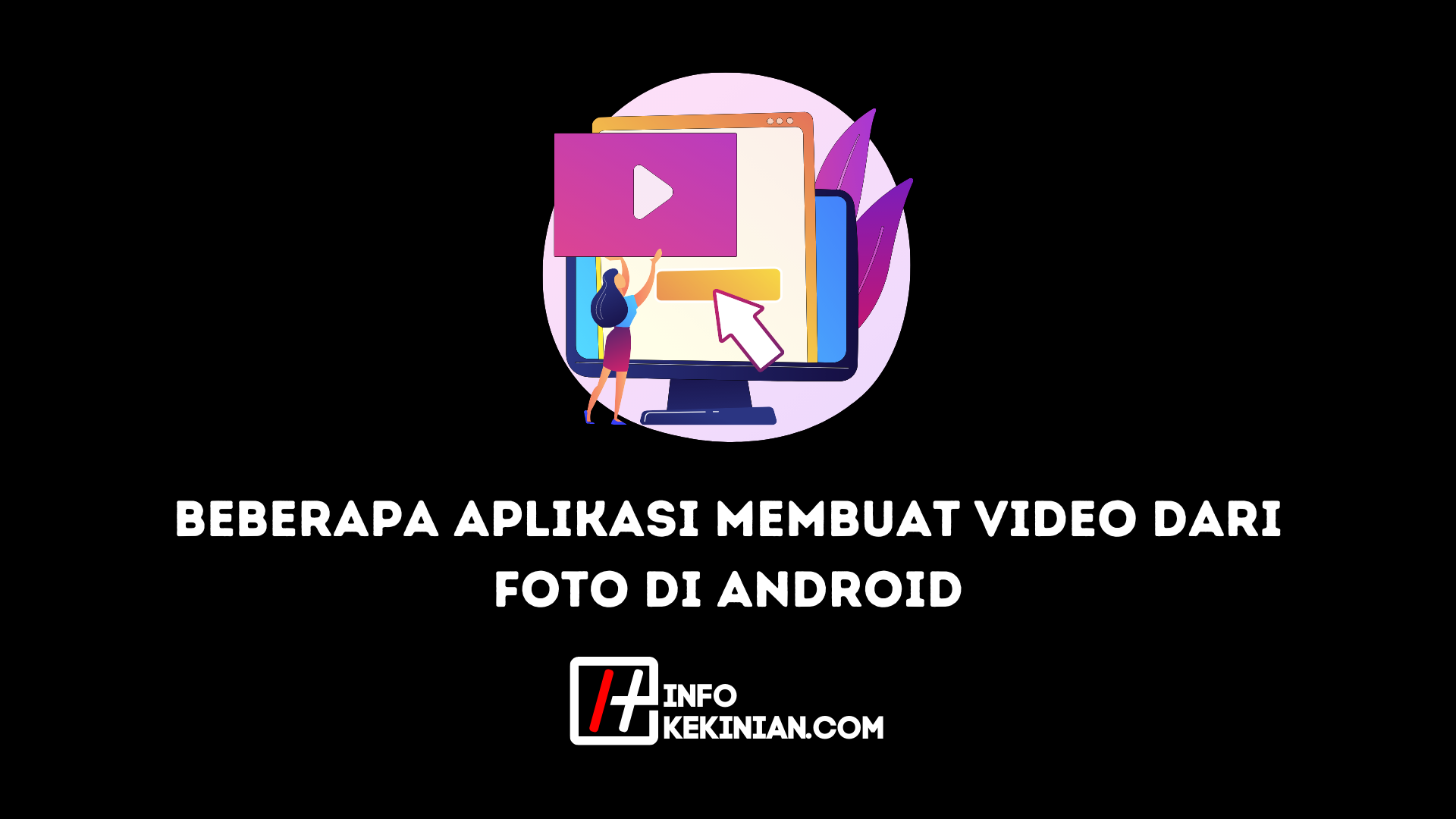 Application to Make Videos from Photos on Android
Infokekinian will provide several recommendations for video editing apk on Android.
1. Video Editor Application
Judging from the name alone there is the expression video editor, of course this is an application that is used to convert images into videos.
You can download this video editor on your Android Google Play Store. This app can do a lot more than create visually appealing videos from your images.
There are advantages in terms of aesthetics, including that you can more freely choose a theme or filter your film.
Since there are more than 30 different themes to choose from, your videos will have a more engaging and dynamic look.
2. Viva video application
Editing videos from your pictures has never been easier than using viva videos. Because it can edit videos from your own gallery and images, Viva Video is considered a smart application.
Recording directly from your camera is possible with Viva video, making it more efficient. You can also use this app to upload more interesting unique videos.
Like text and stickers, etc. You can use these extra features to make your videos better.
3. The application makes a video photo slide show with music
Music Enabled Photo Slideshow Adding music to your videos just got easier with this app.
You can also determine the photo time of each photo that will be used as a film in this application. So you can make photos look long or appear very short.
4. Free Slideshow Maker Video Making Application
This program allows you to use more or less photos to create unique videos.
The features offered by this application make you free to adjust the length of the image of the video being exhibited. More active effects can be added as well. Apart from that, you have the option to customize the theme to your liking.
5. Picture Slide Show Cameraace application
With only one application, your photo presentation can be more distinctive and entertaining. This application is more powerful with the features it provides are also very good.
6. Slideshow Maker Application
The benefit of this app over others is that you can simply download the file you want to convert on the internet. You don't need to waste time looking for the music file you want to use as your video soundtrack in this way.
This function has the advantage of being quite convenient and easy; however, to use it, you must have access to the internet.
7. PicsVideo-Photo Music Slide Show App
You can use this app to create slideshow of your pictures. With designs made from built-in features to edit your videos better.
For example, you can rewind and resize videos. Many different font and color options are provided by this Picsvideo-Photo Music Slide Show application. Allows you to add unique subtitles to the videos you create.
8. Pixgram Video Making Application
This picsgran application is an application that is used to make images into videos, especially Android.
Using a slideshow, you can compress all the images into one image. It's very easy to get started with this app.
You can also configure animation effects and other effects. Editing is pretty easy too, as is the text you might use.
For example, to include as song lyrics in your video. You no longer need a computer to make videos from pictures.
You can do it directly from your smartphone. Creating videos from photos that are so beautiful and professional is quite simple with Android.
If you are already familiar with Android apps, the list above can guide you through the process of turning photos into videos.
Conclusion
Those are some applications that you can currently use to edit videos from photos, you can choose which application is effective in your opinion. Hopefully useful!