InfoKekinian.com – Photo size is often a problem when uploading files, but now a photo resizing application can be a way out for changing photo sizes. Infokekini will discuss the application to change the size of photos, let's see the explanation below!
When we take a look, many of the things we use on a daily basis have changed in the last few years. As of now, smartphones have up to four cameras.
With sophisticated camera specifications, we can't help but take pictures. It also makes it easy to quickly share photos you take using social media apps. Smartphones are the best way to do this.
While it's hard to share the big picture, it's not always easy. Our problems don't just come from the size of our images. They come from things like different aspect ratios and different file formats.
For problems like this, we need to use an app that can resize our photos. When you use a photo resizing app, you can quickly change the aspect ratio of the image or crop the part of the image that you don't want to appear.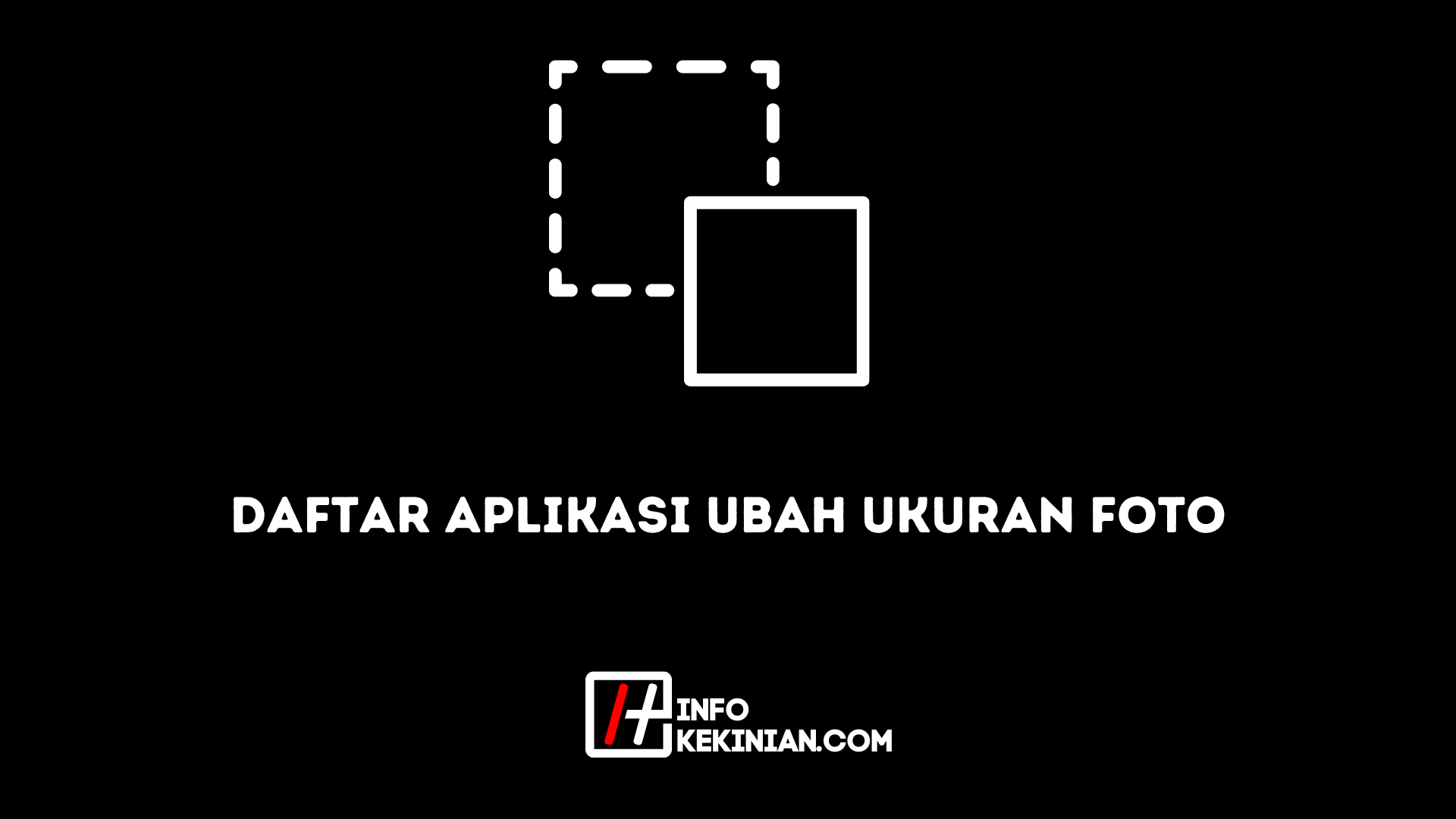 Photo Resize App
We'll give you a few application to resize photos
1. Image Size – Photo Resizer
If you want to make your photos bigger or smaller, Image Size is a great Android app.
You can use it to resize your photos. In this application, you can select one of four units of measurement to set the output format. Pixels, Millimeters, Centimeters and Inches.
To resize a photo, there are only four steps:
1. Open an image or take a photo.
2. Type the output size you want, then click the "OK" button to finish.
3. Use multi-touch gestures to crop the image with your finger.
4. Save, print, send or share the image. Like that.
2. Photo & Picture Resizer: Resize, Batch, Crop
It's called Photo & Picture Resizer, and it can help you resize and reduce the size of your photos. This application is quite fast and easy to use.
This free is a free application that can also resize many things at once. In addition, this application does not modify the original image or image.
Photo Resizer allows you to resize images without losing quality. You don't need to do anything to save the resized image.
It will be saved in a new folder called "Images/PhotoResizer" and can be found in the built-in Gallery app.
This resizing app maintains the aspect ratio of the image by providing a list of resolutions based on camera resolution.
Photo Resizer lets you resize old photos so you can post them on Instagram, Facebook, Twitter, Pinterest, Reddit, Tumblr, Google+, VKontakte, KakaoTalk and many more.
3. Photo Compress & Resize – Photo Resizing Application
Android App Compress & Resize Photos is probably the best option for you if you want to reduce photo size or resolution quickly. With Compress & Resize Photos, you can quickly and easily change the quality and file size of your images.
Moreover, it uses a smart lossy compression method to reduce file size. There are fewer bytes needed to store data if only a few colors are used in an image. Makes little difference, but makes a big difference in file size.
When you use the photo crop tool, it removes parts of the image you don't want and chooses from a number of different aspect ratios to make your photo fit better.
The photo cropping tools on the Google Play Store are not all the same. This one is the best because it allows you to crop the image border for the image and makes the image look better.
A tool called Photo Compress Tool helps you compress photos before you share them with your friends on social networks.
You don't need to save the resized image yourself. It will be stored in a separate folder called "LitPhoto" and can be found in the built-in Gallery app.
4. PicTools: Multi photo resize
If you want to resize your photos, Pic Tools is the best photo resizer, cropper, converter, compressor and no photo editor and photography tool out there.
If you want a drawing tool for your Android device that can do a lot of different things, PicTools might be the best choice for you. It lets you resize, crop, convert and compress images.
Another thing that makes it even more interesting is that it can convert images into PDF files. If that's not enough, the app also has offline and batch file processing.
5. Image Crop – Photo Resize Application
If you want to resize images, Image Crop is another great Android app. A simple Android app called Image Crop lets you crop photos and videos in an easy-to-use way.
It lets you rotate, resize, flip, and crop images with this tool, as well as add text. This app also has lots of photo editing options, such as adding text, removing background, changing colors, and much more.
After making changes to the image, the last thing to do is save or share it. This button is at the top right of the preview screen.
Look for the save or share button. Saving it will create a special folder called "ImageCrop", where all the images created by this application will be stored.
Conclusion
So, those are some of the applications that we recommend for current friends who want to resize photos to upload files. Hopefully useful!