InfoKekinian.com – There are many ways to beautify the Instagram feed that has been posted. One of them is with the application that manages uploaded IG feeds.
Instagram feeds that are neat and eye-catching are indeed interesting, of course, but maybe you have seen people who have a feed or timeline for their IG account whose posts are so neat, aligned, and aesthetically pleasing to look at.
Maintain your confidence because you can do anything. For those who don't know, the application can be used to enhance the appearance of the Instagram feed. Maybe the application that I will write below is one that you have seen on other Instagram accounts.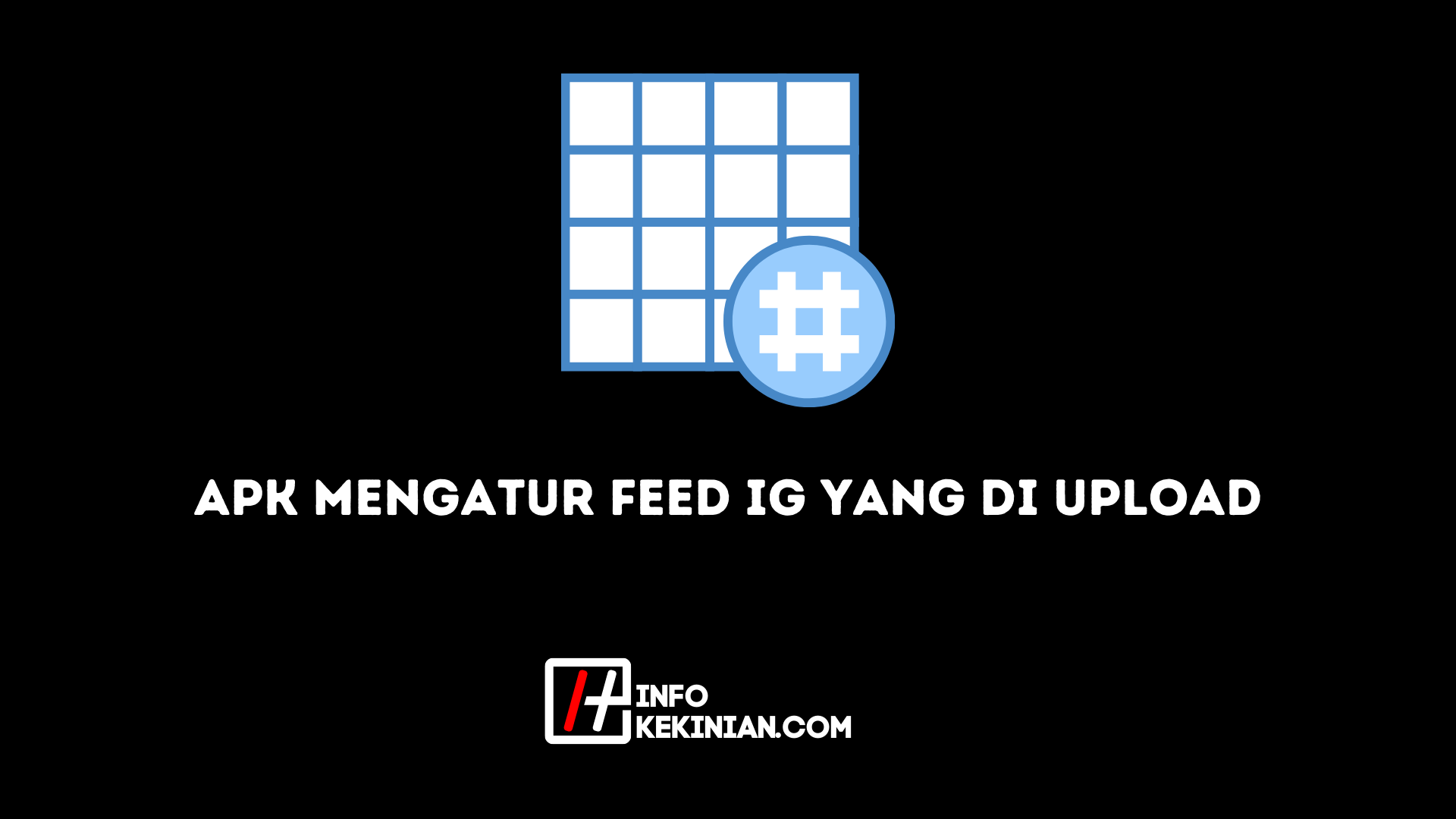 The Application Manages Uploaded Ig Feeds
We will provide several applications that help you organize your Instagram feed.
1. Planoly
First of all, the name of the app is Planoly. This application allows us to use interesting features to make our Instagram content look clean and attractive to look at.
Not only that, this application can also be used to post our Instagram photos on a predetermined schedule. That way, we can plan when we want to post photos or other content on our Instagram account.
This is an Instagram feed made with Planoly, and you can see it below.
Now, we can see how we can use Planoly to create multiple posts with the same image, as shown in the image above. This makes our Instagram feed or timeline much more beautiful and beautiful to look at.
Now, the Planoly application has been used by more than 5 million people. It can be downloaded from Google Play store.
2. Unum – Create IG Feed Collages and Layouts
This is the second of five apps that can help us make our Instagram feeds look better. It's called Unum, and it can help us make our feed look better. What is it for?
Unum is an application that can be used to create collages, design photos and videos, and plan and schedule Instagram posts.
Most of the time, we will find an empty box. This empty grid is what we can use to add photos to the grid.
There are lots of great things we can do with the Unum app, such as the following.
Premium presets are included in the Photo Editor.
To use: Color Mapping Tool
Drag and Drop is a feature that allows you to move things around.
There are still so many great things about this game.
3. VSCO – Application Manages Uploaded Ig Feeds
VSCO Photo and Video Editor is the third app on our list of 5 apps to make Instagram feeds look better.
This application can be used to edit photos and videos like a professional editor, which can also be used to make our Instagram feed look better, like a professional editor.
There are lots of features that can be used, such as photo presets, color mapping, and many more. This app is for people who want their Instagram feed to look clean and aesthetically pleasing.
This app is also great for friends who really want to be content creators, as it makes it easy to edit photos and videos, which is a big plus.
4. Afterllight
Afterlight is the fourth app on our list of 5 apps to make Instagram feeds look better. This is a camera application that makes photos look like they were taken by a professional camera, and also has many additional features.
Unfortunately, we have to pay for this application to use it. This is really valuable because this app has a lot of cool and beautiful features that we can't live without it.
5. Layout From Instagram – The application manages uploaded Ig feeds
Layout From Instagram is the last of five apps you can use to make your Instagram feed look better.
Who here likes to make ig feeds in the form of collages like this? Do you agree? I think this Instagram layout is suitable for friends who often make collages.
Lots of people like the Layout application from Instagram because it is very easy to use. We can unite many photos in one frame with this application.
This isn't the only thing we can do. We can also place up to nine photos in one or more frames or frames.
Conclusion
Those are some applications that you can use to organize uploaded Instagram feeds, now you can choose which application to download. Hope it is useful!