InfoKekinian.com – The online music streaming application is one of the applications that is being loved by the community, especially among young people.
If in the past we could only listen to music by inserting MP3 files into our cellphones, it would be different from now.
Because now we no longer need to download our favorite songs because everything is available online.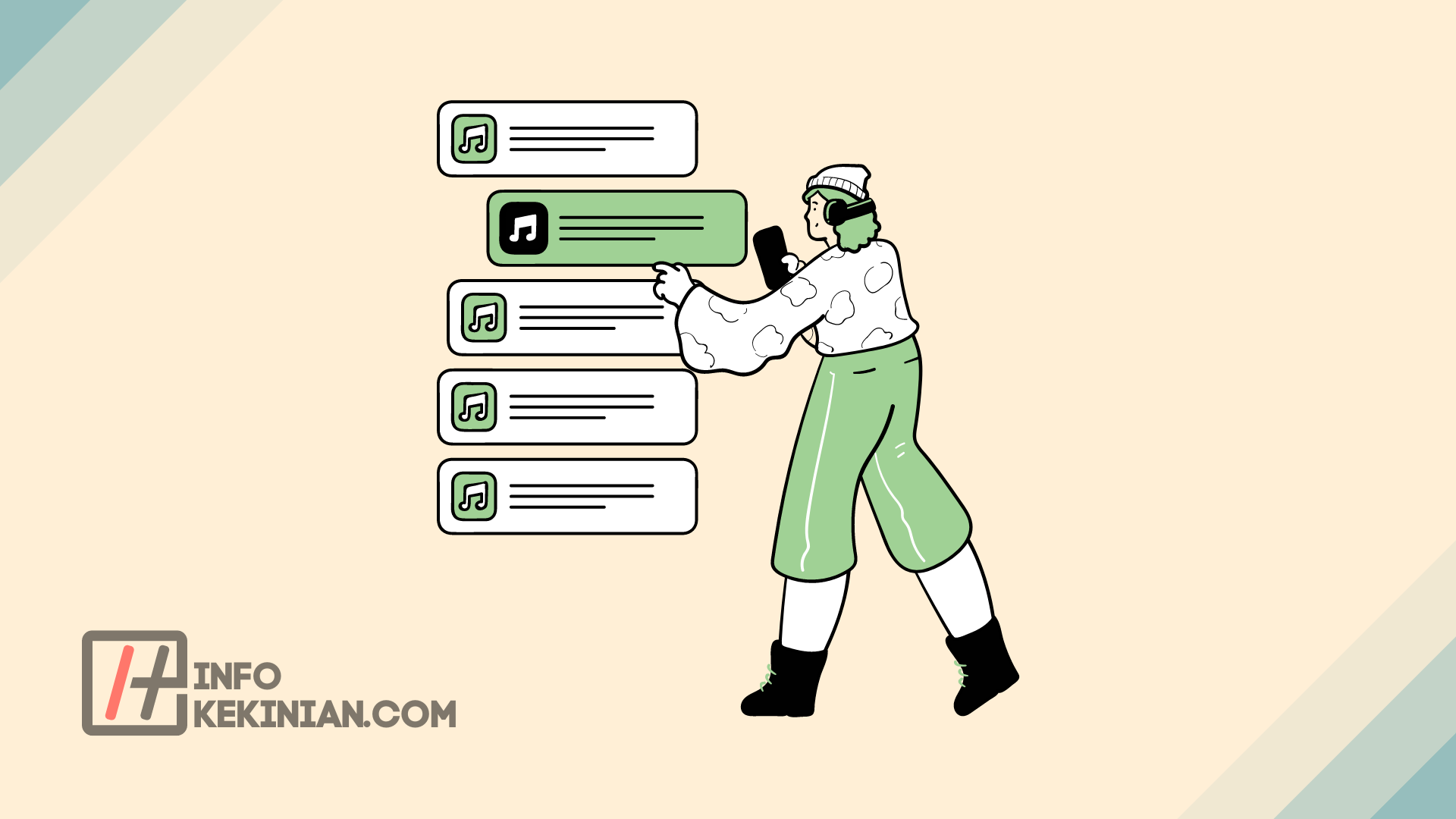 Some of them even provide free music streaming. Like Apple Music which is a music streaming application available on iPhone.
Meanwhile, Android offers several additional online music streaming applications.
Below this InfoKekinian.com have summarized several applications that you can download through the Google PlayStore and the App Store
Application for Streaming Music Online
Here are some internet music streaming applications that you can download:
1. The Spotify app
Who doesn't know Spotify? This world-famous online music streaming program and Apple Music's main competitor arrived in Indonesia in early 2016.
Indonesian music fans immediately reacted positively to the presence of the Spotify application. This is due to the choice of music Spotify quite up-to-date and complete.
The Spotify app has an intuitive and contemporary interface that makes it easy for everyone to use.
Similar to a number of other music apps, Spotify can be used for free or by purchasing a premium version with additional capabilities. Apparently, Spotify subscriptions start from Rp. 2,500 only.
2. YouTube Music
This Google app, unlike Spotify, in that it includes not only collections of songs and videos, but also hundreds of live shows and cover songs.
In addition, YouTube Music allows users to skip songs without a subscription fee. With YouTube Music, you can listen to your favorite music without having to use shuffle.
Still not satisfied with its capabilities? Wait a bit, because this app can also download tracks that you might enjoy automatically. Interesting, right?
For your information, you can get full access to YouTube Music by subscribing to YouTube Premium with a monthly fee of approximately IDR 50,000.
3. JOOX Music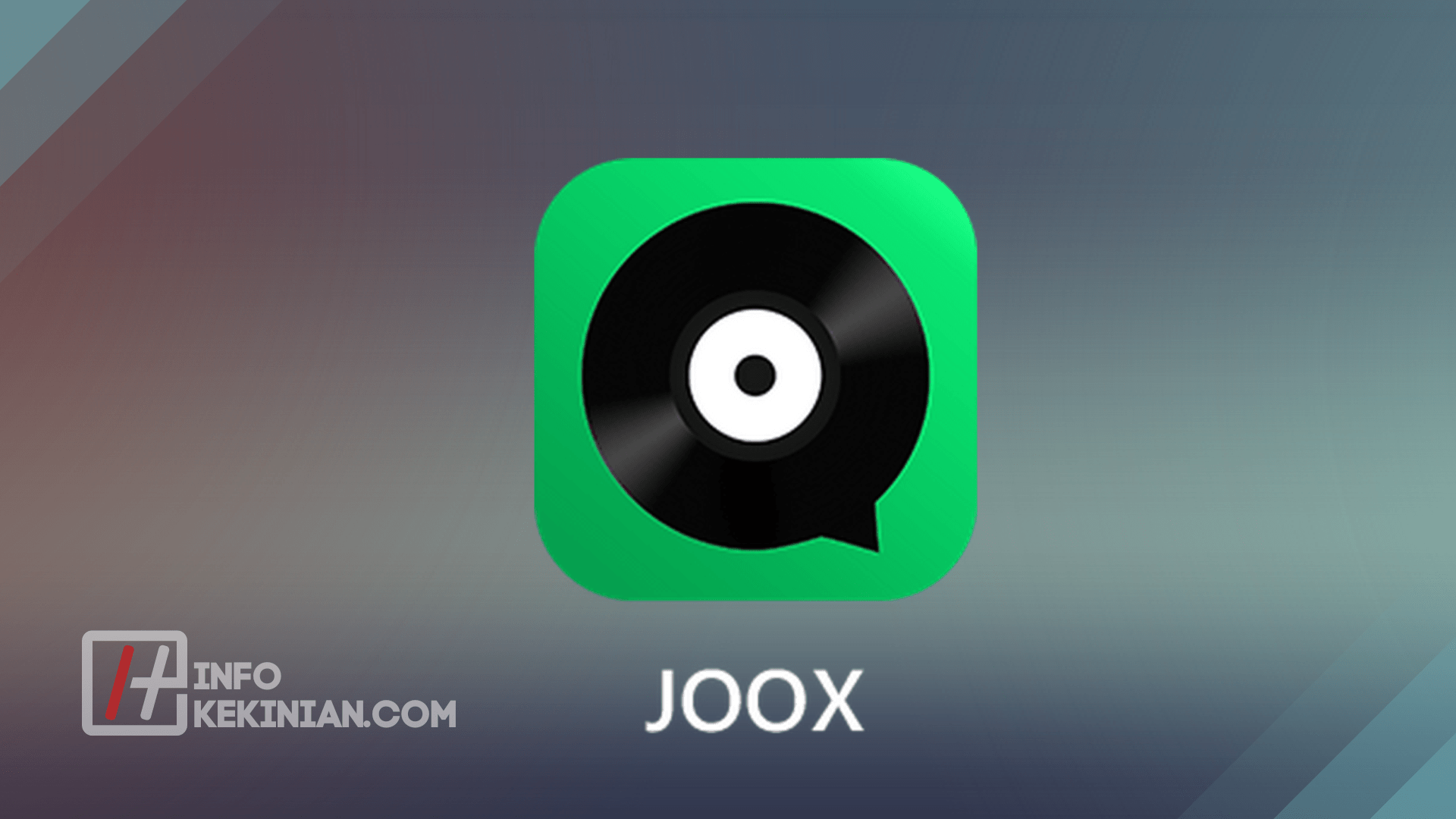 This internet music streaming application may already be familiar to music enthusiasts and Android users.
This is due to the popularity of the JOOX Music program, which has been downloaded by more than 5 million people.
JOOX Music provides a function that allows users to listen to music online without downloading it.
This application also includes a feature that provides users with the most popular and best song recommendations.
So, you want to get this application? Just click here to directly download the application. The monthly JOOX subscription fee starts from IDR 29,000.
4. Reso Music
Resso Music revived the competition for Indonesian music streaming services and in 2020, they entered Indonesia.
The number of downloads of Resso Music Play Store has crossed 10 million as of March 2021, making it a relatively successful new player.
Resso, like other music streaming services, provides many features for a pleasant music listening experience, such as song lyrics as they play and the ability to create playlists of your favorite songs.
A Resso Premium subscription is required to access all features. The subscription price is comparable to its competitors, which is approximately IDR 50,000 per month.
Its premium features include unlimited song downloads, ad-free music, and great audio quality.
5. The Shazam application
Shazam is an application that allows users to listen to music online.
You don't need to download tracks, because you can just search for your favorite song and listen to it without downloading it first.
Shazam, an online music streaming application, provides more than just the ability to listen to songs online.
Shazam users can also access music offline. In fact, Shazam will continue to recommend the latest and greatest songs. Want to try? Here you can get the application.
6. Musixmatch application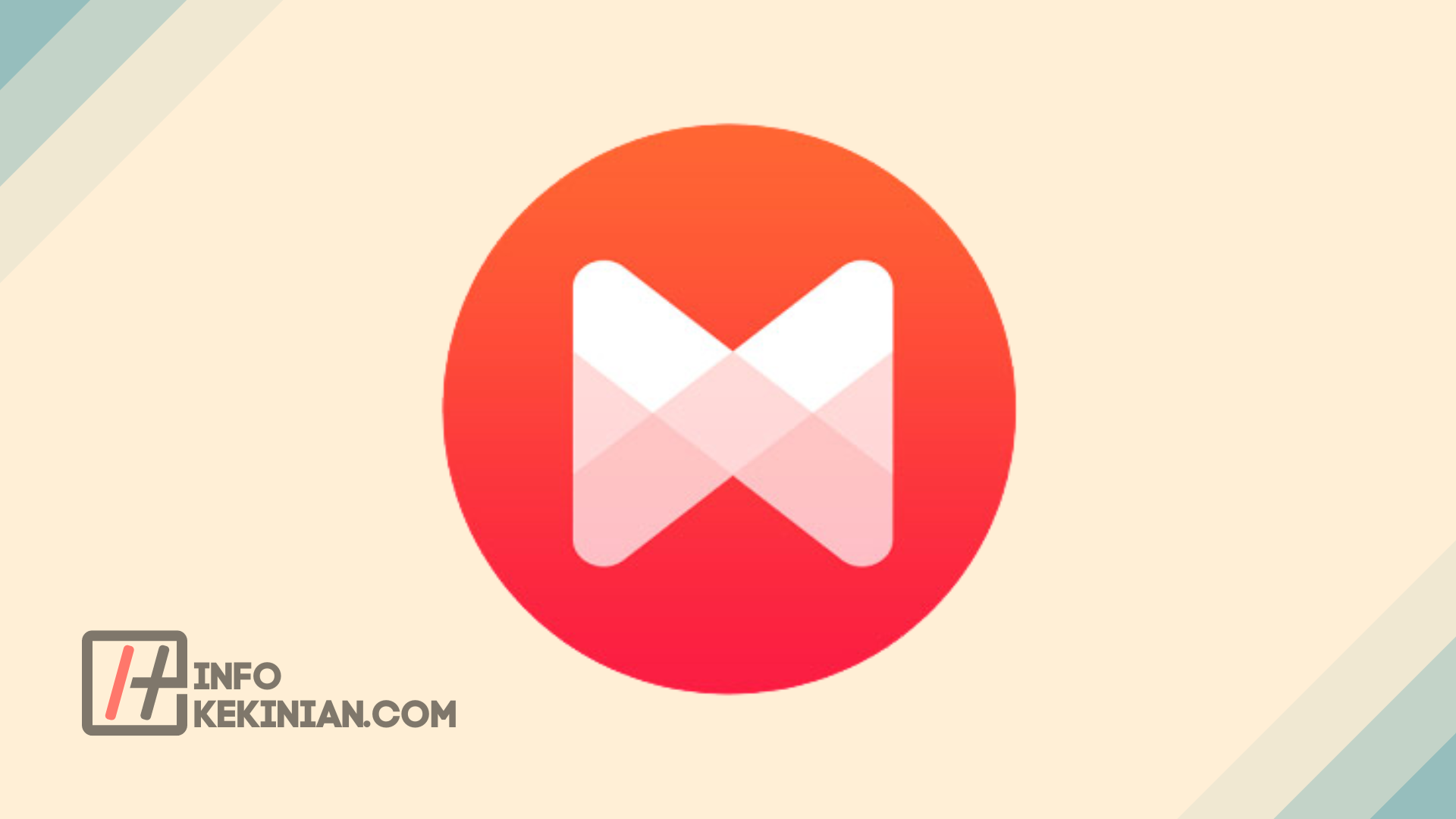 Listening to music online while reading the lyrics? Musixmatch, a single online music streaming program, lets you do both.
This application provides the ability to listen to your favorite music online and display song lyrics while playing.
In addition, the app's song library links to various music player programs, including Spotify, YouTube, Pandora, Apple Music, SoundCloud, and Google Play Music.
All of these programs will be fully connected to Musixmatch and will soon display song lyrics, allowing you to sing along as you listen.
7. SongFlip
SongFlip is one of the biggest choices for those who enjoy listening to music via online music streaming programs, as it offers millions of songs online.
SongFlip includes not only a variety of music, but also a number of useful features. One of its strengths is the ability to create your own playlist of songs to listen to.
You can add your favorite song to playlist after selecting it. Simple, comprehensive, useful and free. Do you want to try it?
8. Amazon Music
If in the past Amazon Music was one of the less popular online music streaming applications, now this application is starting to grow and serves more than 30 million songs.
Amazon Music provides a catalog of music with tracks available for purchase or download.
This program allows users to upload their own music and listen to it via Google Play Music and Apple Music.
Amazon Music's pro edition with Prime Music is available for around $12.99 or around Rp. 200,000 per month.
9. Deezer Music Player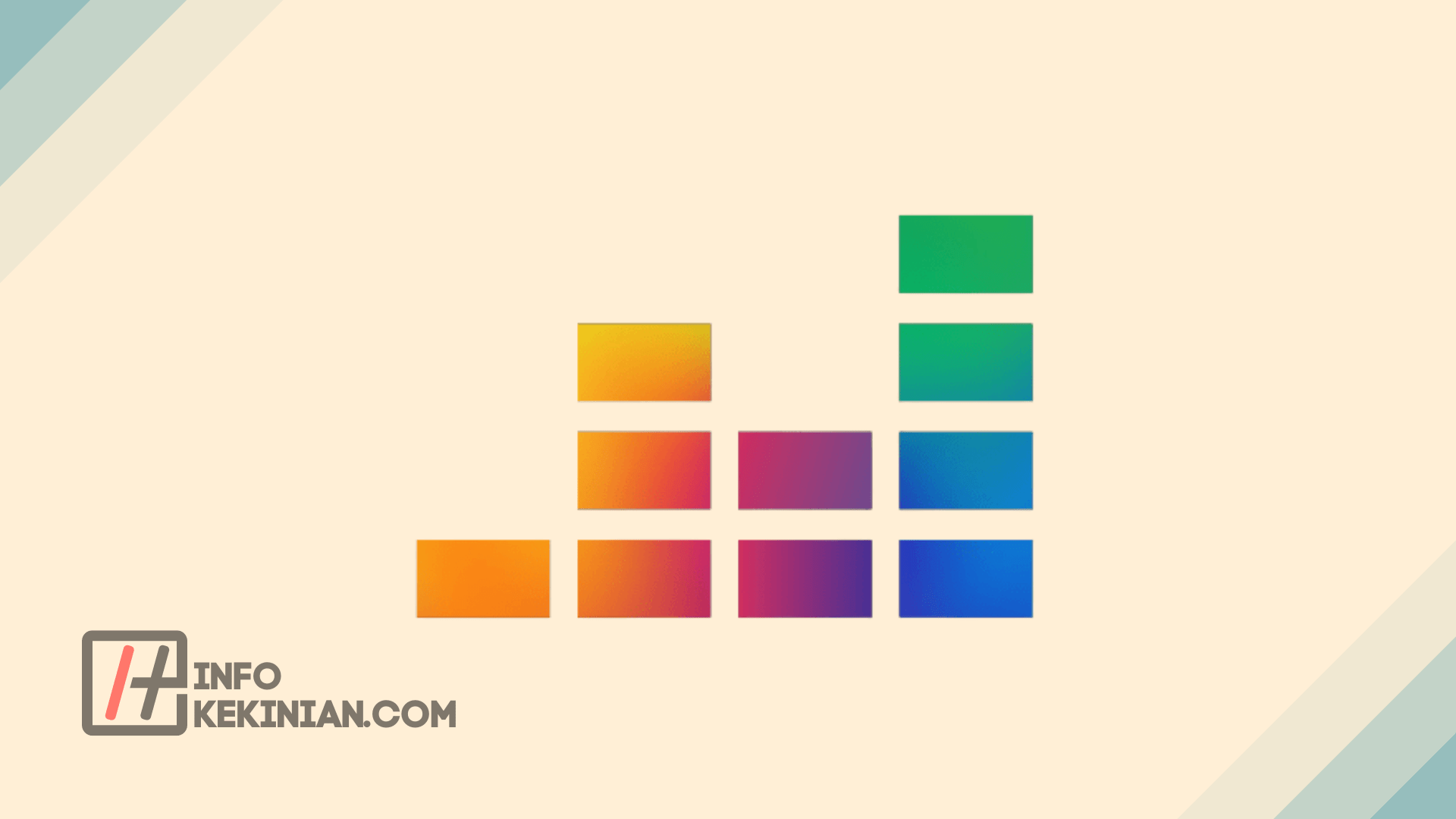 There's no harm in trying to download the Deezer Music Player program if you're looking for an online music player. This program provides access to more than 53 million songs.
This Deezer music player, like other music applications, allows users to create their own playlists.
However, if you prefer to listen to random music, you can listen to songs from the playlists that are already available on Deezer Music Player.
Apart from songs, Deezer Music Player offers a wide range of podcasts, radio stations and audio channels.
Therefore, the selection of songs in this application is more diverse, and you won't get bored with the same song.
However, if you use this application for free, you will always be exposed to advertisements when listening to music. However, this can be avoided by subscribing to Deezer Music Player.
10. SoundCloud
SoundCloud is considered as a service where both amateur and professional musicians can upload their music.
SoundCloud has been billed as "YouTube" for musicians who have wanted to upload songs without videos for years.
SoundCloud Go, the largest collection of music, was released in early 2016. This is much appreciated because SoundCloud provides access to more than 125 million songs, including those from famous musicians.
11. Pandora Music
Pandora Music is another top-selling music streaming program. This very user friendly app is compatible with all platforms.
Similar to Spotify, Pandora Music offers free and paid editions. If you subscribe to the free version, you can only skip a few music tracks each day.
However, if you subscribe to the commercial version of Pandora Music, you can skip songs as you please.
However, it's a shame that Pandora Music's selection of songs is very limited, because there are only around 1 million songs available. There are free and premium versions of Pandora, with the latter costing $9.99 per month.
12. Free Music Player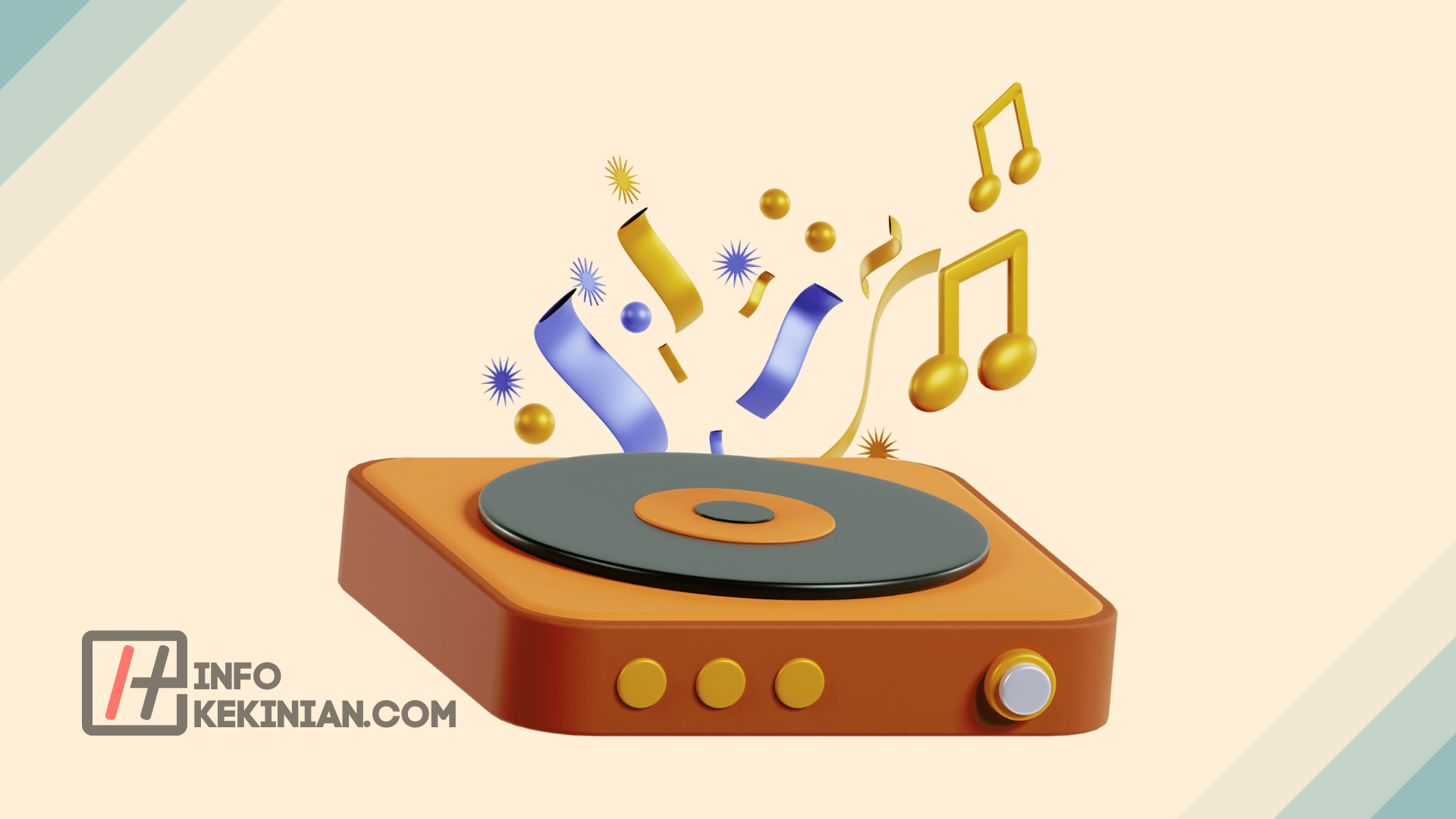 YouTube has unique playlists for people who like streaming music, in addition to the ability to watch videos.
Of course, internet connection is required to use the Free music player program. Here, you can listen to music from all YouTube material.
In addition, you can directly share the song to other social networks, such as Facebook.
Well, you are also free to create playlists of your favorite songs, and you can also listen to everything else on the Free music player. Desire to?
13. Treble Application
Trebel is a simple choice for those who like to listen to music online. An interesting aspect of Treble is its extensive music collection.
You can't just listen to music from international artists.
Yes, you can listen to the best works by Indonesian singers like Lyodra, Feby Putri, Jebung and Raisa on Trebel.
Song genres are not limited to pop only. There are dangdut, rock, K-pop, jazz, etc. You can also watch videos and listen to podcasts.
You can use this application for free, but there will be a lot of advertisements that appear which might disturb your comfort.
However, this is understandable considering that there are no special costs involved.
Treble, unlike most music streaming apps, forces you to download tracks before you can listen to them.
Otherwise, you can only play the preview of the song. However, Trebel is an alternative for someone who likes to stream free music on Android.
14. Sky of Music
Langit Musik is here for people who are looking for an Indonesian music streaming application. Of course, the application contains a large library of songs by Indonesian artists.
Many names including Noah, Yura Yunita, Naff, and Tulus. The app will also suggest songs that are currently popular.
And what amazes me about this application is the user-friendly interface.
And you can play songs while searching for other songs, view song lyrics, and perform genre-based searches.
Although mostly playing Indonesian music, Langit Musik also features songs from foreign artists.
Unfortunately, not all songs are available for free streaming. Many tracks can only be played with a premium account. Songs that are currently popular, such as Sam Smith's Unholy.
However, you don't need to be afraid because the subscription price for Langit Musik is very affordable. Prices start from 3000 IDR per day.
Compared to visual or sound marketing, we believe limiting these types of songs offers distinct advantages.
Even though we use a free service, our music streaming activities are not interrupted by advertisements.
15. Sessions application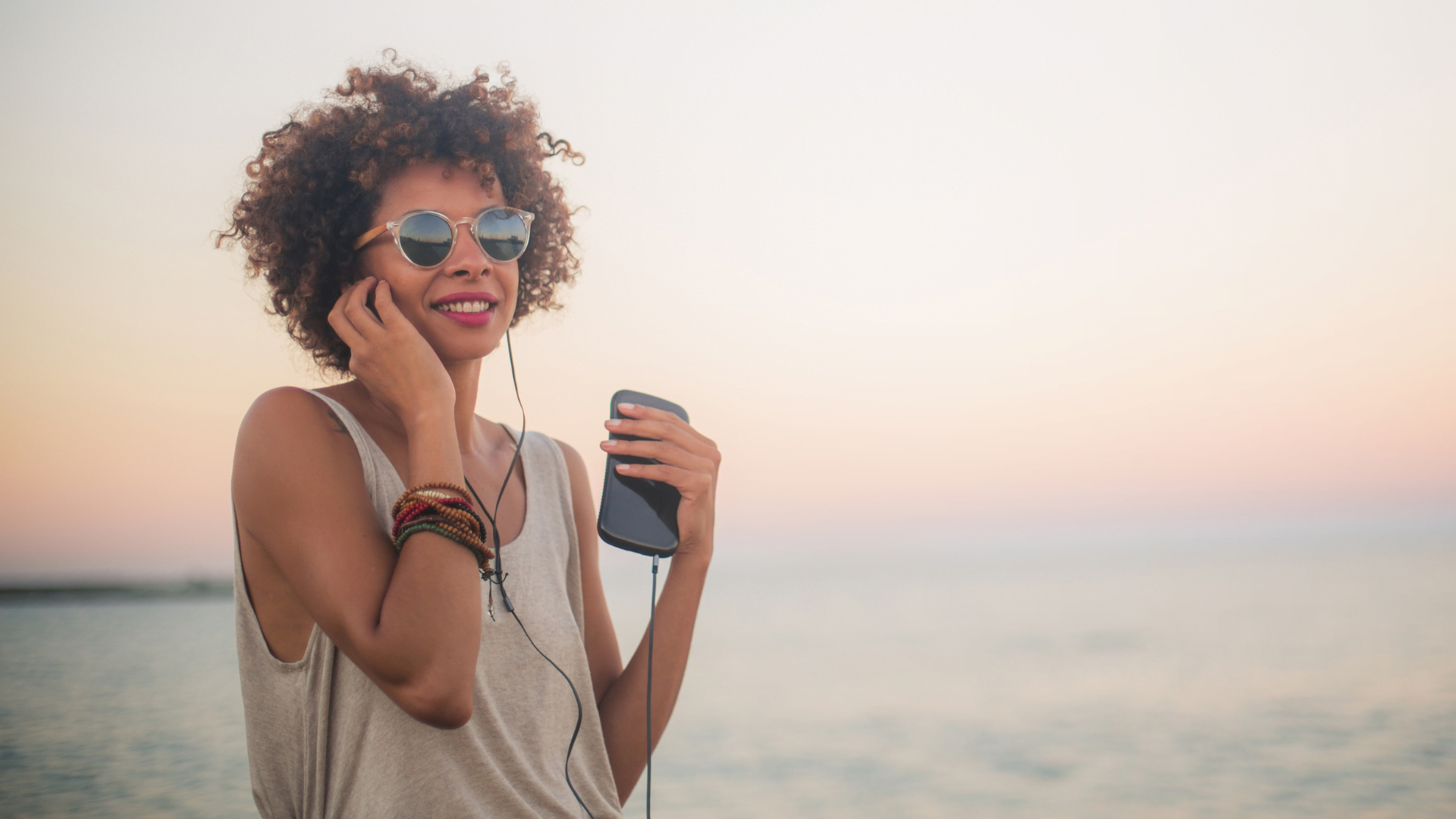 Sessions, unlike the previously mentioned online music streaming apps, in that the apps feature live performances or live music from the creators or artists themselves.
Now you can see the Sessions creator performing the original music. Also, you can ask them to perform songs from their favorite famous singers.
This app is a live streaming app for Android, but it's specially designed for those who want to watch live music shows.
You can talk to Sessions creators and become their biggest fan. This application provides events and virtual meet-and-greet with various famous musicians on a regular basis. I
Conclusion
That's a little information about several online music streaming applications that you can download directly through the Google PlayStore or the App Store.
Because some of the applications above are designed to operate and be downloaded by Android and iOS users and of course you can enjoy them for free.
How, Contemporary Friend, are you interested in trying?