Infokekinian.com – Many of you have heard that the TikTok application can generate cash, which of course you can use to get additional money.
TikTok is currently one of the most popular social media platforms in the world. TikTok users are also competing with each other to produce attractive and high-quality videos to attract a large number of followers.
Apart from functioning as a tool for entertainment, TikTok can also be used to make money for users.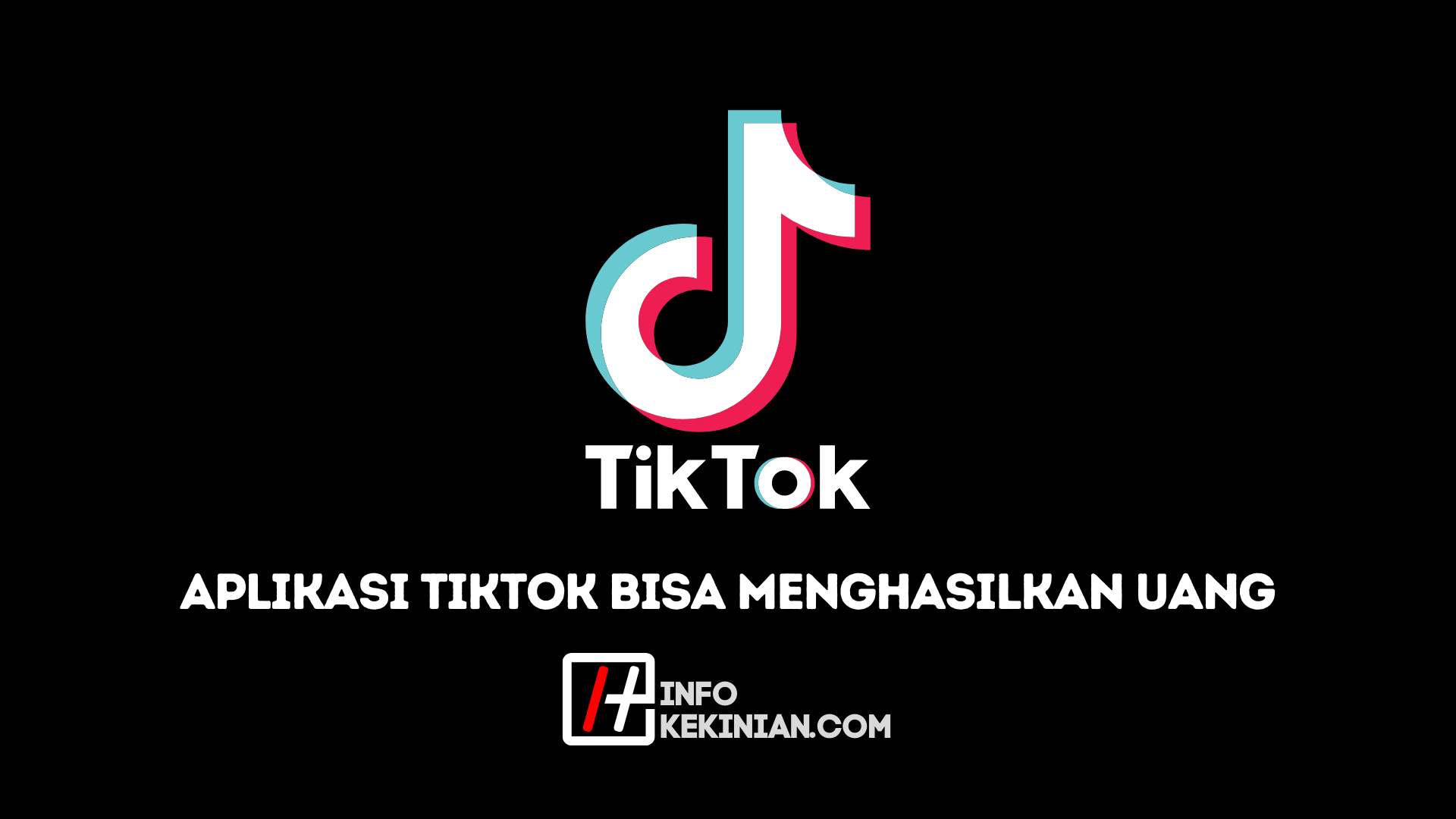 Similar to other social media platforms such as Instagram and Youtube, TikTok users with a large number of followers have good possibilities of earning a lot of money as well.
More than 5.5 million people have downloaded TikTok in Indonesia, making it the fourth largest user country in the world.
It never hurts to start thinking about monetizing our TikTok videos if we are already regular users.
4 Ways to Make Money From TikTok
Here are different methods to make money using TikTok:
1. Account management services
The first way to make money from TikTok is to become a TikTok manager. It is enough to take care of someone's TikTok account and make it more developed.
Not only for content creators and influencers, but also for businesses that utilize TikTok to sell their products or services.
For those of us with experience in the world of marketing, an account management service is ideal. The following are some examples of tasks that must be completed:
Increase TikTok account engagement
Develop a content marketing strategy
Generate creative ideas for TikTok content
Manage cooperation offers and others.
2. Donate or Payout Coins
It's quite easy to make money on TikTok with a lot of followers. One of them is funded by fan donations made during our TikTok live streams.
The idea is that viewers can exchange stickers for money on TikTok during the live show.
This sticker was donated by viewers as a form of appreciation for the efforts of content providers in producing TikTok content.
Since the sticker viewer must be purchased to view the stickers, stickers can be exchanged for money. Therefore, try to develop meaningful TikTok content.
3. TikTok Marketing
TikTok marketing is aimed at people who own a brand and want to attract consumers using the app.
The most powerful way to market on this platform is by using TikTok ads. Similar to Facebook ads and Instagram ads, TikTok's algorithm can help ads be 'seen' by the target we want.
4. Selling on TikTok
You can also make money with TikTok as a business, selling online on TikTok is easy.
The trick is to produce video content about things that are marketed in an attractive way so that buyers are persuaded to buy.
Conclusion
Those are 4 ways you can make money through the TikTok application, you can choose one of the ways that you can choose according to your abilities.
Thus the article about the TikTok Application Can Make Money and don't forget to continue to visit the Infokekinian website.
Because we also have a lot of other information and recommendations which of course will be useful and help current friends.