InfoKekinian.com – People are looking for apps to hide apps in their phones so they can keep more of their apps private.
Usually, someone wants to hide apps in their app because they don't want others to use them. Because many people think it's good to open apps that have personal files or stuff in them.
That person could be our family, friends, or even our partner. Everyone must have their own space, right? Including the apps they have on their phones.
You can hide apps on your phone with the help of third-party apps in this day and age. It is very likely that each application has features that will be very useful for its users.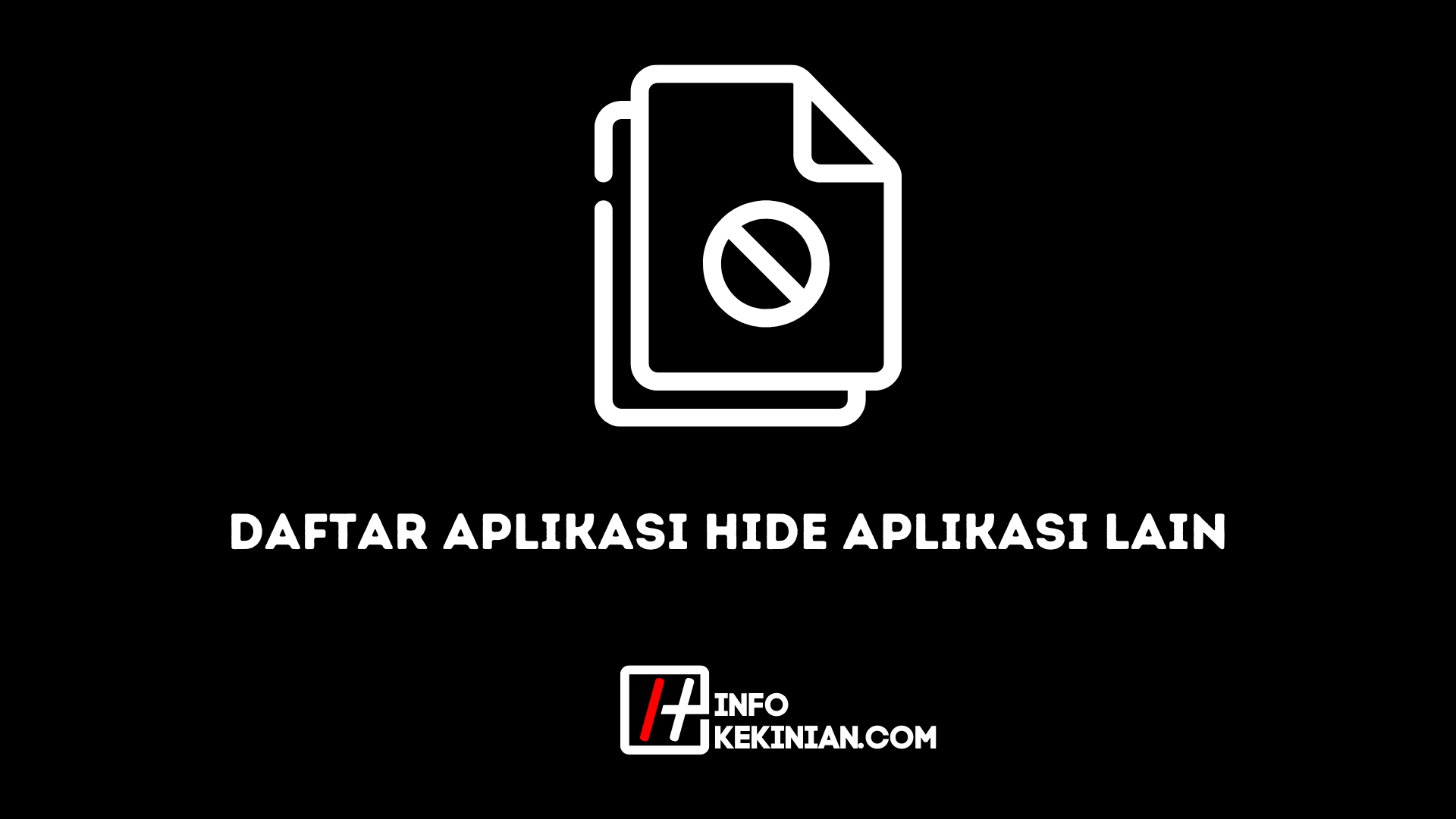 Apps to Hide Apps
Here's a list of apps to hide apps from the launcher
1. Nova Launcher
Nova Launcher is not just a launcher app. It can also be used to hide apps on your smartphone.
This application allows you to change the logo and name of the application that you want to hide. For example, the VCS application turns into a calculator.
You can also buy Nova Launcher in the premium version if changing the name and logo isn't enough and you don't want other people to be able to open the app.
In the premium version, you can hide or remove the app from the menu view at any time, so that it doesn't show up.
2. Calculator Vault – Application to Hide Applications
One of the reasons Calculator Vault is so popular with so many people is that it has a lot of useful tools.
Photos, videos and other files can also be hidden in Calculator Vault. This means it can hide apps as well as other files.
App cloning is also available, so you can have the same two apps with two different accounts on both of them at the same time.
Calculator Vault also comes in a small size, which is only 11 MB. If you have a lot of internal storage on your smartphone, this won't hurt at all.
3. App Hider
There is another App Hider that is used to hide applications on your smartphone, such as Instagram, WhatsApp, and many more.
App Hider can also be used as a clone app, which makes it great for people who want to have multiple accounts on the same app.
App Hider can not only hide apps and videos, but can also hide the app itself by turning it into a calculator app. In this way, the app itself is hidden. Very cool and interesting right?
4. Apex Launcher – Application to hide applications
Apex Launcher can also be your choice when you want to hide an application from the HP menu. Applications that are hidden with this application will be safe and will not be found by anyone but you, guys.
The application will be hidden from search so that it will not appear even if it is searched from the search feature.
But before you can use it, you need to download the Apex Launcher application from the Google Play store first.
5. Hide App
Hide App-Hide App Icon is the next app to install if you want others not to get your app.
This application will hide the application on your phone by removing the icon that has been hidden on the launcher screen.
Also, Hide App Icon Hide Apps has lots of interesting features which you should check out. Some of these can hide app icons, have automatic backups, and can use a PIN lock to hide your phone safely.
However, to hide applications in this application without being complicated, you must first root your cellphone.
6. X App Hider – Application to Hide Applications
If the above few apps are not enough, we recommend X App Hider, which hides your apps from others (hide Apps).
Apps that are in your app can be hidden and won't show up in settings or launcher. X App Hider can only show the app again when the app is not hidden.
If you want, you can also open hidden applications directly from this application. This application has a simple interface that makes it easy to use.
7. Dialer Lock
The best app to hide recent apps is Dialer Lock-AppHider.
Dialer Lock-AppHider is not much different from other apps. It can easily hide apps.
It is very interesting that you can hide apps on your phone without having to root. With the password protection you choose, the application will be safe from others.
Conclusion
Now that's a number of applications to hide other applications, my current friend can immediately choose which application is effective to use. Hope it is useful!