InfoKekinian.com – Technological developments are now increasing rapidly, one of which is writing applications. That way you can easily complete assignments so they don't pile up, what are the applications? Let's see the explanation!
In this scenario notes might be understood as reminders that include master notes. Notes are often left on the desktop of the device so that they can be accessed at any time. Then just click on this note, one can read the note in it in full.
Did you know that applications for aesthetic writing not only operate on laptops, PCs and notebooks, but can also be accessed on Android devices? Xiaomi, Oppo, Vivo, Samsung, Sony, LG, Oneplus, ZTE, Mito, Advan and other HP brands are all supported by this Windows app.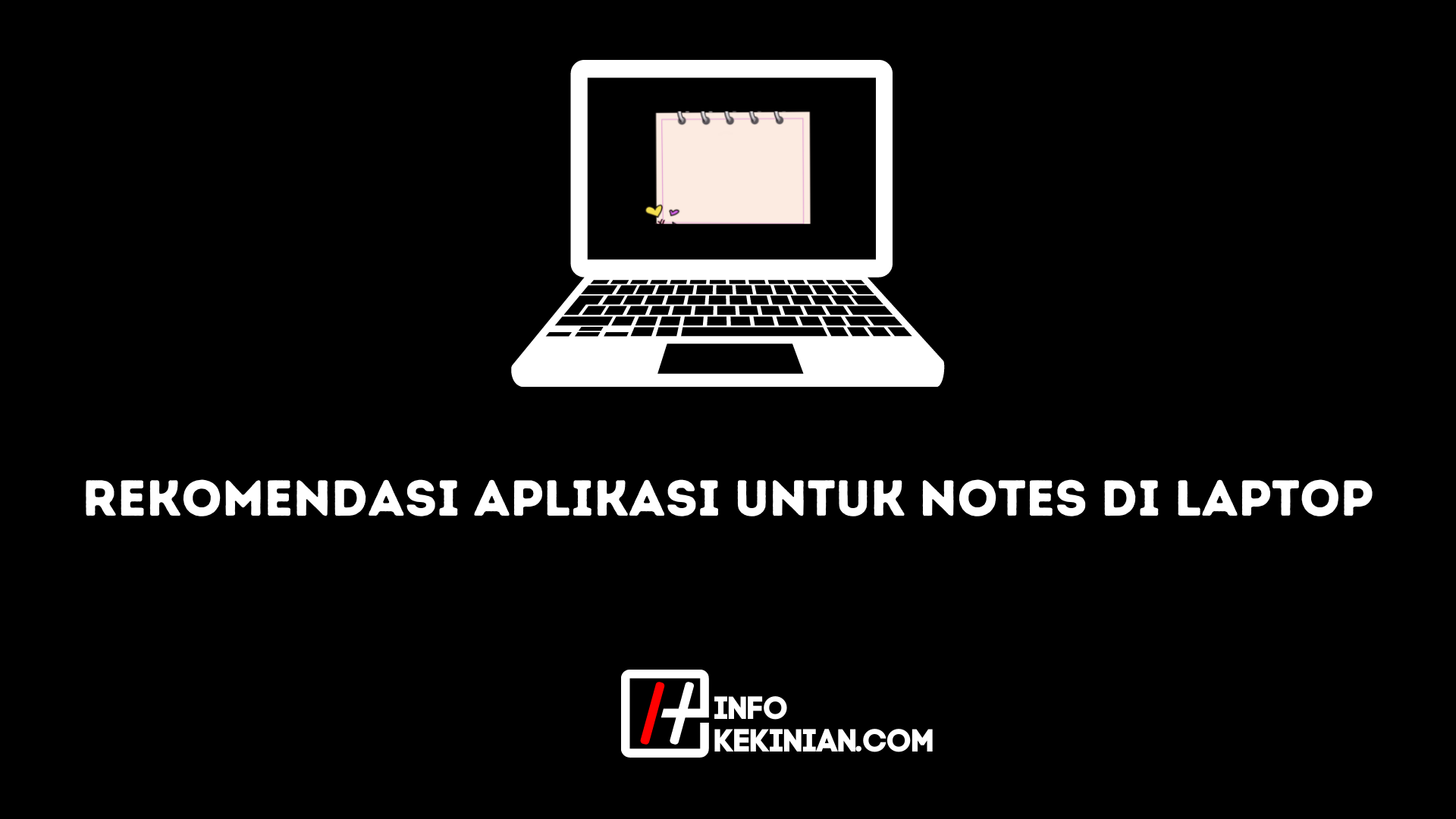 Application for Writing on a Laptop
The following are application recommendations that Infokekinian will provide, let's see the application
1. Notion Writing App
Many people use Notion, Evernote, and Quip because they are easy to use. Each application can generally help with recording activities for work to activities for organizational and corporate teams, MSMEs and SMEs.
Features:
Has unlimited listing pages
Allows people to work together on the same project in real time
Individual, personal pro, team and enterprise paying plans are all on the table
Notion is a great app for taking notes. This software is completely free to use.
However, users can still enjoy unlimited pages, can share easily, to sync across multiple devices.
2. The OneNote app
Feature:
Able to sync to multiple devices
Users can register a Microsoft account for free, then store notes on OneDrive
Can work any time because it has no expiration date
The next note-taking application is OneNote, where consumers can download the application
Free on devices with certain operating systems. For example laptops, computers or notebooks based on Windows 7 and OS X Yosemite 10.10 with a newer version.
3. Evernote Writing App.
Feature:
Offers integration so you can easily exchange notes
Web pages can be saved without showing ads by scanning the original.
People can join Evernote for free, primarily to make it easier to write down ideas or find them quickly within the app.
Evernote is categorized as a versatile application, because it allows many parties to take notes digitally.
4. Quip Writing App
Feature:
Can operate on many different devices with synchronization
Not only operate online, but consumers can still use the software offline
Supports Handoff on iPhone and iPad
Quip is one of the most used desktop note-taking apps. Therefore, the fact that millions of consumers and more than 30,000 businesses have chosen to use this application is not surprising. The reason for this is that Quip may be effective.
Conclusion
Those are some applications for writing notes on a laptop, you can choose which application is effective in your opinion. Hope it is useful!