InfoKekinian.com – Lots of applications for creating learning animations that teachers can use as material. One of them is Toontastic 3D and PicsArt Animator.
Animation is a moving image that is especially appealing to young viewers. You have complete creative control over the final product. They have human-like abilities, including the ability to behave and communicate like humans.
They can even achieve things beyond human capabilities. Because they are fictitious figures imagined in someone's mind.
Animation will be very interesting to use as a learning media in class. Students are more likely to pay attention if the material is interesting to them.
Unfortunately, not many instructors take advantage of this kind of technology for professional reasons as teachers.
Animations can be created in minutes using just a few simple tools. You don't need to have any skills to create complex motion graphics. It's safe to assume that almost any instructor can do this with the help of animation tools.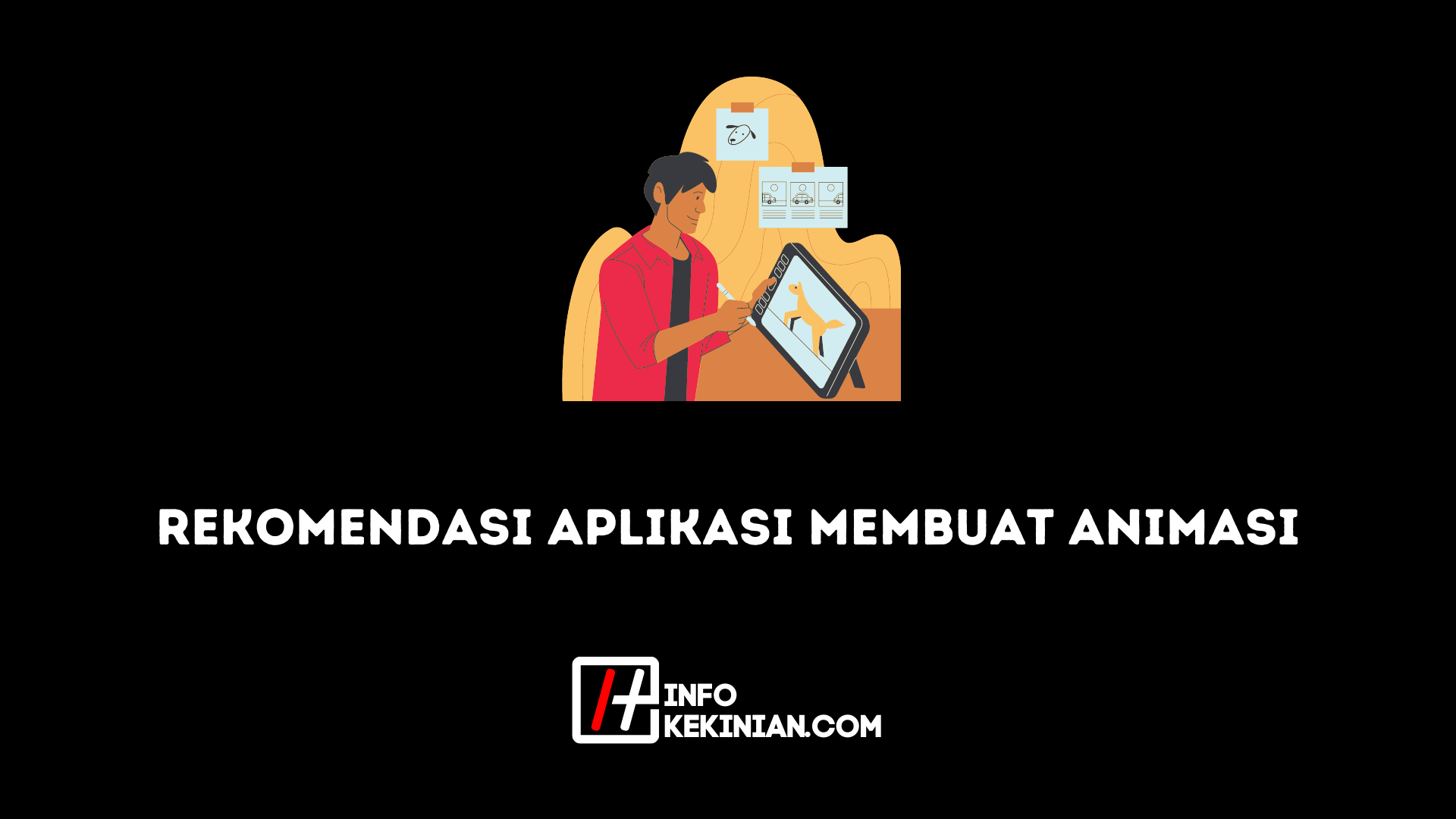 Best Learning Animation Making Application
Infokekinian will provide some recommended application for making learning videos
1. PicsArt Animator – Best Learning Animation Making App
PicsArt is one of the most popular apps on mobile. Initially, this application was known more as an image editing tool. But now there is PicsArt Animator which can be used to create animations.
With this application you can create amazing animated films. The characters you create yourself can be used to create stories. The animated figure can then be given a voice. After you finish creating an animated movie, you can save the result in video or GIF format
2. Animate Me!
Besides PicsArt, you can use Animate Me! to make animated videos. You can learn the basics of character animation with the help of this app.
You have full creative control over the narrative you create and the photos you use as the backdrop. Suppose you wanted to teach about the solar system, you could include outer space settings and the like.
FlipaClip offers many free services. And this application is great for beginners in producing animated videos.
In order to create an interesting animated character, you need to follow a basic set of guidelines. So you can make animated movies according to your own preferences.
3. StickDraw: Animation Maker
StickDraw allows you the ability to create your own character. you cannot use any of the built-in characters by default. And this application is great for those of you who want to have the freedom to create characters.
4. Toontastic 3D – Best Learning Animation Making App
The last one is Toontastic 3D produced by Google LLC. The ease of use of this app makes it an excellent choice for anyone looking to create educational animations.
Conclusion
So, those are the applications that we recommend for making learning animation videos, current friends can immediately choose which application you can use. Hope it is useful!