InfoKekinian.com – Those who like Thai television series should immediately install the Thai film application on their smartphone. So you can watch Thai dramas whenever and wherever you want.
Apart from Korean dramas (Drakor), Thai dramas are also one of the films that many people enjoy, maybe including you who are reading this post.
So it's no wonder that Thai drama streaming applications are much sought after by people. So, if you are also looking for the best Thai drama viewing apk, Infokekinian will offer it to your current friends.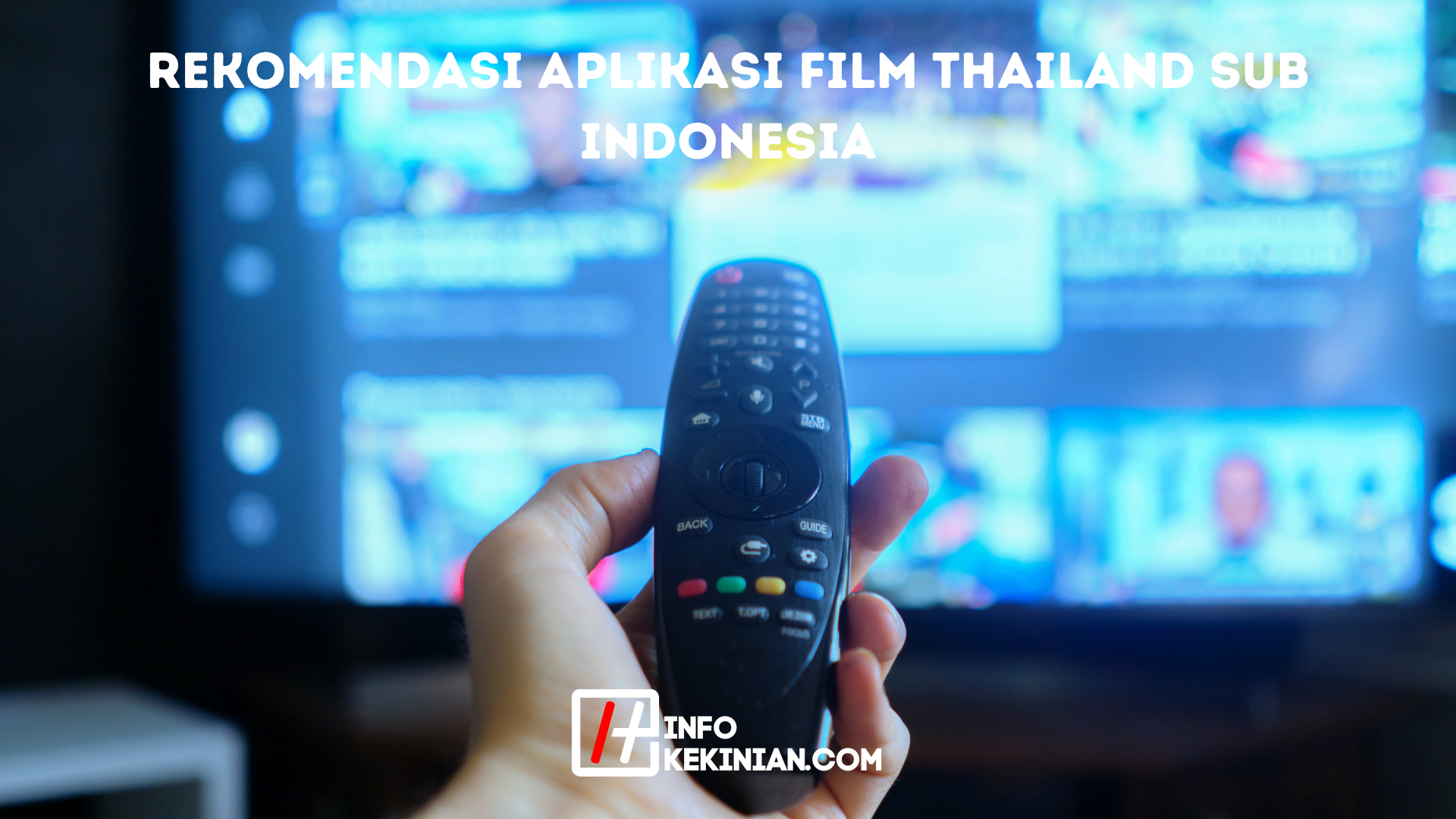 Thai Sub Indonesian Film Application
The following is a list of applications for watching Thai films that you can access on your smartphone.
1. Viu
First you can choose an application called Viu. Even though it is better known as a drama viewing application, it turns out that this application also displays some of the most complete Asian dramas.
Dramas in Indonesian, Thai, Mandarin and other languages are also available with Indonesian subtitles. The films provided are also quite complete from various genres, ranging from action films, horror, romance, etc.
Anyone interested in Thai dramas will watch Viu as a valuable resource. To get started, all you need to do is download the app or open the website.
2. Viki – Thai Movie App
Next you can select Viki: Streaming Asian Dramas, Movies and TV Shows. This application provides the most complete selection of Asian dramas and films.
This app has not only Thai dramas, but also series and TV shows from Korea, China, Taiwan and Japan.
The Viki, Inc. app. offers a wide range of subtitles in different languages for users to choose from.
Then, there is an offline option that allows people to watch without needing to be connected to an internet network.
3. iQIYI
Lovers of watching Thai dramas should seriously install iQIYI-Drama, Anime, Variety Show on their smartphones right now This Thai film application can be used for iOS and Android.
There are tons of Thai dramas to choose from, so you can watch as much or as little as you choose. Apart from Thai opera, this Chinese app also offers Chinese and Korean dramas.
iQIYI-Drama, Anime, and Variety Show have over 10 million downloads each, making them extremely popular.
If you are interested in giving it a try, go to the Play Store or App Store and get the app. It's completely free to use!
4. WeTV – Thai Movie App
WeTV, the next app on our list, shouldn't be overlooked either. By utilizing this application you can watch Thai drama material of all genres, from romance, comedy to horror.
Interestingly, you don't need to worry about wasting your internet quota when using WeTV. That's because the resolution ranges from quota-saving 144p to full HD 1080p.
Apart from Thai dramas, there are dramas from many countries in Asia, starting from original Indonesian series, Korean dramas, Japanese dramas, etc.
Then equipped with subtitle capabilities, each material can be accessed with subtitles in many languages. You have the option to select your preferred language.
5. Netflix
Netflix is already well-known as the greatest movie watching application. Additional Thai drama series titles with Indonesian subtitles are available through this application.
The Judgment, Girl from Nowhere, Oh My Ghost, and many other amazing dramas are all available to stream now.
Interestingly, the software provides a 30-day free trial for new users. Quickly download it right now!
6. Iflix
This Thai drama viewing application is also very popular and used by many people. The app is iiflix: Drama, Movies and Anime.
With iflix, you can not only watch Thai dramas, but also Korean dramas. Any Android or iOS device, as well as laptops or desktop computers, can access iflix.
In order not to miss the latest material from iflix, you can create a reminder for content that will be broadcast by simply pressing the "remind me" button, and when the content is broadcast, you will get a notification.
7. Thai Drama Sub Eng
Thai Drama Sub Eng is a Thai drama app with English subtitles, as the name suggests.
This application is loaded with the best features, such as allowing users to manage movies and series depending on on-going and complete.
Apart from that, it includes a simple user interface, warnings for broken links, and much more. You can watch various other programs on Thai Drama Sub English apart from drama.
8. MAXstream
You can watch Thai dramas and other film genres on MAXstream, which is the best movie streaming application. This application has a variety of the most popular Thai drama genres and titles.
To enjoy features and movies on MAXstream for free, you must subscribe or buy a special package. How, interested in using this application?
Conclusion
So, those are some of the applications that we recommend for contemporary friends who like Thai films, you can access the above applications on the Google Play Store. Hope it is useful!