InfoKekinian.com – Comic fans may find it more convenient to read their favorite comics while on the move as various comic reading apps are available.
Each application undoubtedly provides a wide variety of comic volumes that can be read for free.
As we all know, not only young people, but also many adults who enjoy reading their favorite comics.
The word "manga" is widely used to refer to Japanese comics. The unique characteristics of Japanese comics, known as manga, set them apart from other cultures.
Comics have many admirers from all over the world, including Indonesia. By using online comic reading application for Android, Indonesian comic lovers can now more easily read their favorite series of episodes. This software is now available on Google Play Store.
Comic books are a type of reading that almost everyone, from children to adults, are familiar with. Many people like comics as a form of reading because of the various entertaining animations that accompany them.
In the past, people read comics with comic books, but this is different from the electronic era as it is now.
For the first time, anyone who wants to read comics can do so with the convenience of a smartphone app, regardless of whether they choose to read them offline or online.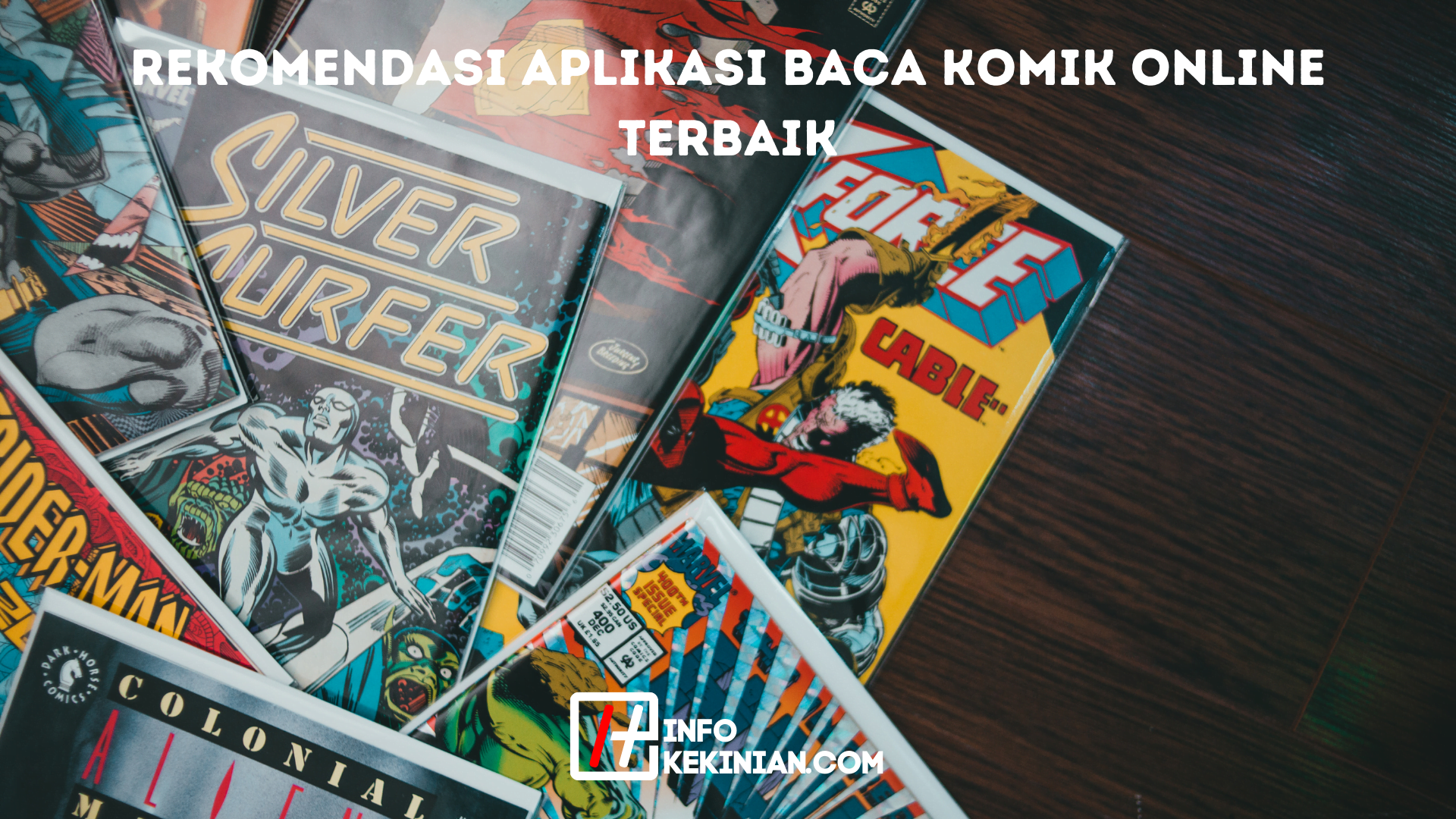 The Best Online Comic Reading Application
Infokekinian will provide several online comic reading applications.
1. COMICA – Webtoon, Free Comics!
This app is easy to use for everyone because of its attractive user interface. You can also take screenshots of an image expanded across two complete windows using the function that allows you to do so.
In addition, COMICA's bookmark function allows users to designate certain sites as favorites.
2. MangaToon – Manga Reading Application on Android
An application that is often used by many people to read manga on an Android smartphone is MangaToon.
In this application there are many choices of complete manga and manhwa titles. To stay up to date with the latest releases in a variety of genres — from action to comedy to fantasy to horror — you can read MangaToon.
This app is unique in that it lets you save manga titles you want to read later on your computer to read them when you have internet access.
As a result, even if you are in a location with poor service, you can save data or continue reading manga. Apart from that, MangaToon also allows you to simply share your own writing.
3. ComicRack Free
Smartphones or PCs with Windows can be used to read manga. you have to use the ComicRack Free application.
So, you can also be more comfortable reading comics with a wider display device. Like MangaToon, ComicRack Free also lets you download the comic titles you choose.
But you should know, comics that are downloaded are in the form of zip files, so they have to be extracted first.
4. Crunchyroll Manga – Manga Reading Application
There's also an app called Crunchyroll Manga, which allows access to various official Japanese comics directly from the publisher.
From Attack on Titan and Ajin to Fairy Tail and many other popular manga series you can read with this app.
In addition, the application produced by the developer Ellation, LLC has a basic user interface so that any user can easily use it.
5. Manga Reader – Free Manga APP
Thousands of manga volumes are available for free and without restrictions using Manga Reader. You can also download manga chapters to read for later viewing in offline mode.
This application also utilizes various sources, ranging from mangahere, mangafox, mangapkamu, mangatown, readmanga, and many more.
Apart from that, Manga Reader – Free Manga APP also offers an easy-to-use search option, where users can filter their desired manga title, genre, author name and rating.
6. CIAYO Comics – Free Indonesian Webtoon Comics
This great manga reading app features lots of interesting manga comics from Japan to read and has been translated into Indonesian.
So that people can read it quickly without being confused by unclear language. You'll be able to read everything from action to comedy to romance to horror in this app.
7. Manga Geek – Free Manga Reader App
Manga Geek is for reading manga and manhua online for free. Besides being equipped with a pleasant and inviting interface for every user, this application is also packed with unique functions.
MangaGeek also provides a sizable manga database with more than 40,000 manga titles that can be read and downloaded for offline reading.
Conclusion
These are some of the apps we recommend for reading the best comics online. Hope it is useful!