InfoKekinian.com – For students and university students, you must read a lot of references such as books, journals, etc. Application to summarize the material can help make it easier for you. Let's see the explanation!
These references are read to add insight so that understanding of the material being studied increases, so that they can answer questions posed by the teacher easily.
Meanwhile, Indonesia's reading interest is quite poor, according to a UNESCO study and ranks 60th out of 61 countries. So, many students are slow to read long texts and maybe you are one of them.
To gain new knowledge, it takes quite a lot of reading time. Discussion Material summarizing Apps. However, you are one of the lucky ones, because you live in a very advanced era like now.
For some people who find it difficult to read long literary works, this level of technical complexity might be a solution.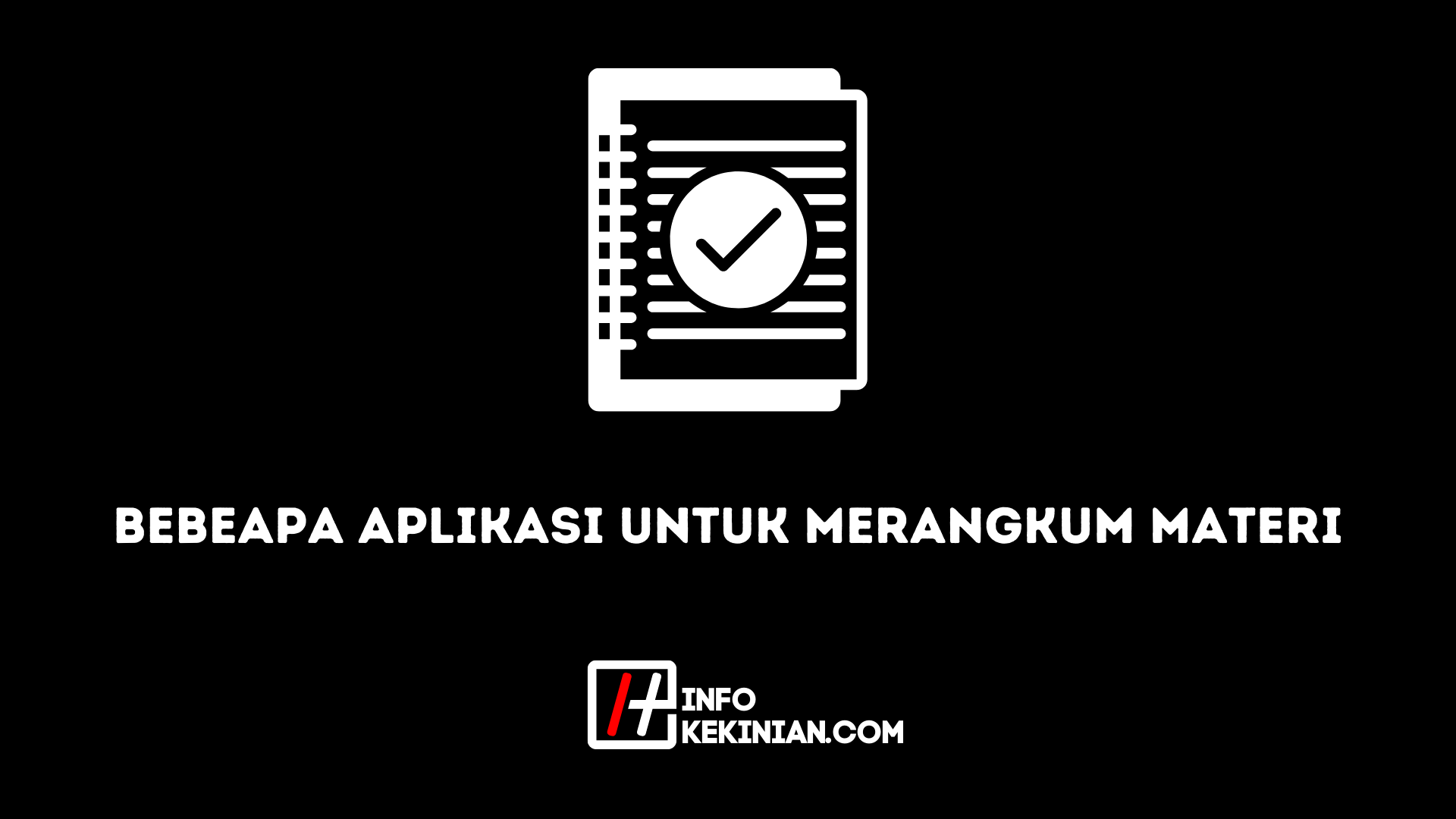 Application to Summarize Material
Infokekinian will provide several applications to make it easier for you to summarize material automatically on your smartphone
1.Application Summarize Resoomer
You can use Resoomer if you don't like reading or summarizing large texts as it summarizes information for you.
Apart from summarizing, this program can also help you study articles, scientific materials, historical texts, works of art with a good and easy-to-understand writing style.
This program can also be used by editors, journalists, lecturers, writers and the general public to summarize the information they want to read.
When you enter text into Resoomer, it will automatically summarize it and present its findings.
2. The application summarizes the synopsis
Similar to sites or apps for summarizing initial content, Synopsis sites can also summarize some reading material easily and quickly.
To make it easier to read and understand, a summary condenses the text into a few key elements. This site is great when you want to summarize presentation content and more.
3. This TLDR This
To condense the following information, we recommend using TLDR. This. TLDR This can simplify large writing to 5 points, so it will be easy for you to understand the contents of the text. What's more, if you join every day, this site gives you summary points.
4. I Lazy to Read
I Lazy to Read Guys is the name of the website or application we propose to summarize the final information. This site is great for those of you who are slow to read large texts, as the text will be condensed in no time.
In the future, the site will only summarize the most relevant parts of the text content, so you don't have to read everything from start to finish, which would be a waste of time.
Conclusion
This is the application that we recommend for current friends, so you can download the above application on the Play Store, it's easy, right? Hope it's useful!