Infokekinian.com – Mangosteen is a local fruit, apart from its sweet taste and soft flesh. Of course, it also has benefits for the body, one of which is the health benefits of mangosteen peel decoction.
Everyone, including parents and children, enjoy mangosteen. Mangosteen has many health benefits, which is not surprising given the fruit's high nutritional composition.
The most interesting thing about its benefits is that it is so diverse that you can get it from both the skin and the flesh of the fruit.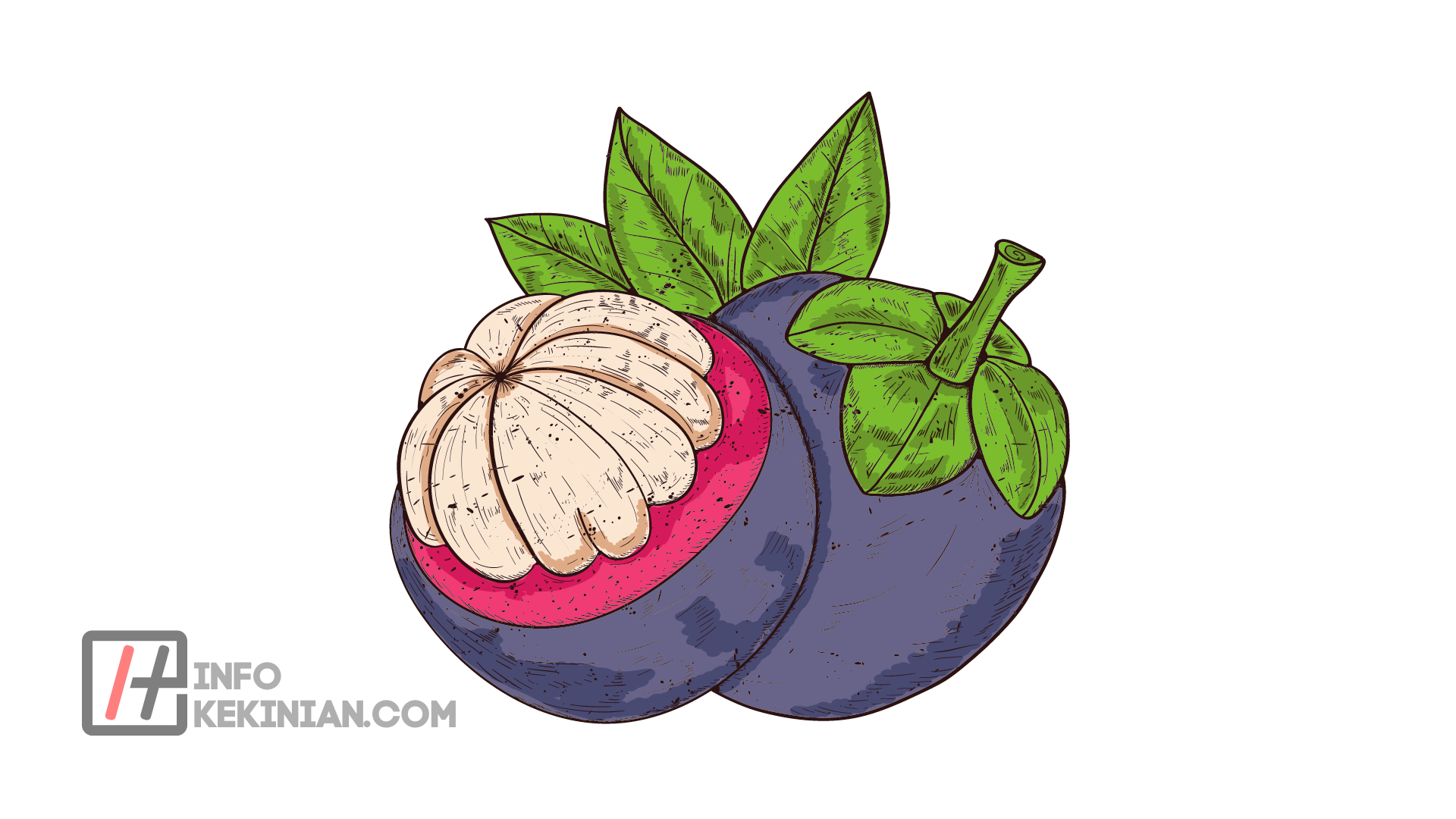 The purple-black skin of the mangosteen fruit is covered in various compounds which are thought to be capable of treating various kinds of serious illnesses.
That's right, the benefits of mangosteen peel decoction are very diverse for health and medicine besides being used for natural dyes.
Secret Benefits of Mangosteen Skin Stew
This time, instead of removing the skin immediately after peeling the mangosteen and removing the flesh covering the seed, try to collect it. Mangosteen peel can be processed into a mixture of herbal medicines which have a myriad of benefits.
What are the benefits of mangosteen skin decoction for the health of the body? A thorough review is provided here just for you.
Maintaining the Body's Immune System
Maintaining the immune system is one of the most important benefits of mangosteen skin for the body.
These organic components will strengthen the immune system and make it more resistant to viral diseases. In addition, the body will become fitter and be able to do its job better.
Lowering Blood Sugar Levels
Diabetics have traditionally used mangosteen peel as medicine. This is because mangosteen peel is able to reduce blood sugar levels drastically. Diabetics can also experience a decrease in blood sugar levels very quickly.
Prevent Resistance
Mangosteen peel is very good for diabetics because it can prevent insulin resistance in addition to lowering blood sugar levels.
As you know, insulin resistance should be stopped as soon as possible if people are weak when it occurs.
Prevents Inflammation
The ability of mangosteen peel to reduce inflammation is another advantage. In this case, both internal and external inflammation are inflammatory conditions that can be treated or avoided by taking mangosteen peel.
Besides acting as a deterrent, mangosteen peel helps speed up the resolution of inflammation.
Prevents DNA Damage
Did you know that the body is very susceptible to DNA damage? Many things can be blamed for this. You can take advantage of processed mangosteen peel to avoid this.
It's true, this processed herb has the ability to damage the body's tissue cells and DNA.
By doing this, the possibility of diseases or disorders brought on by DNA damage in the body can be reduced.
Relieve Asthma Symptoms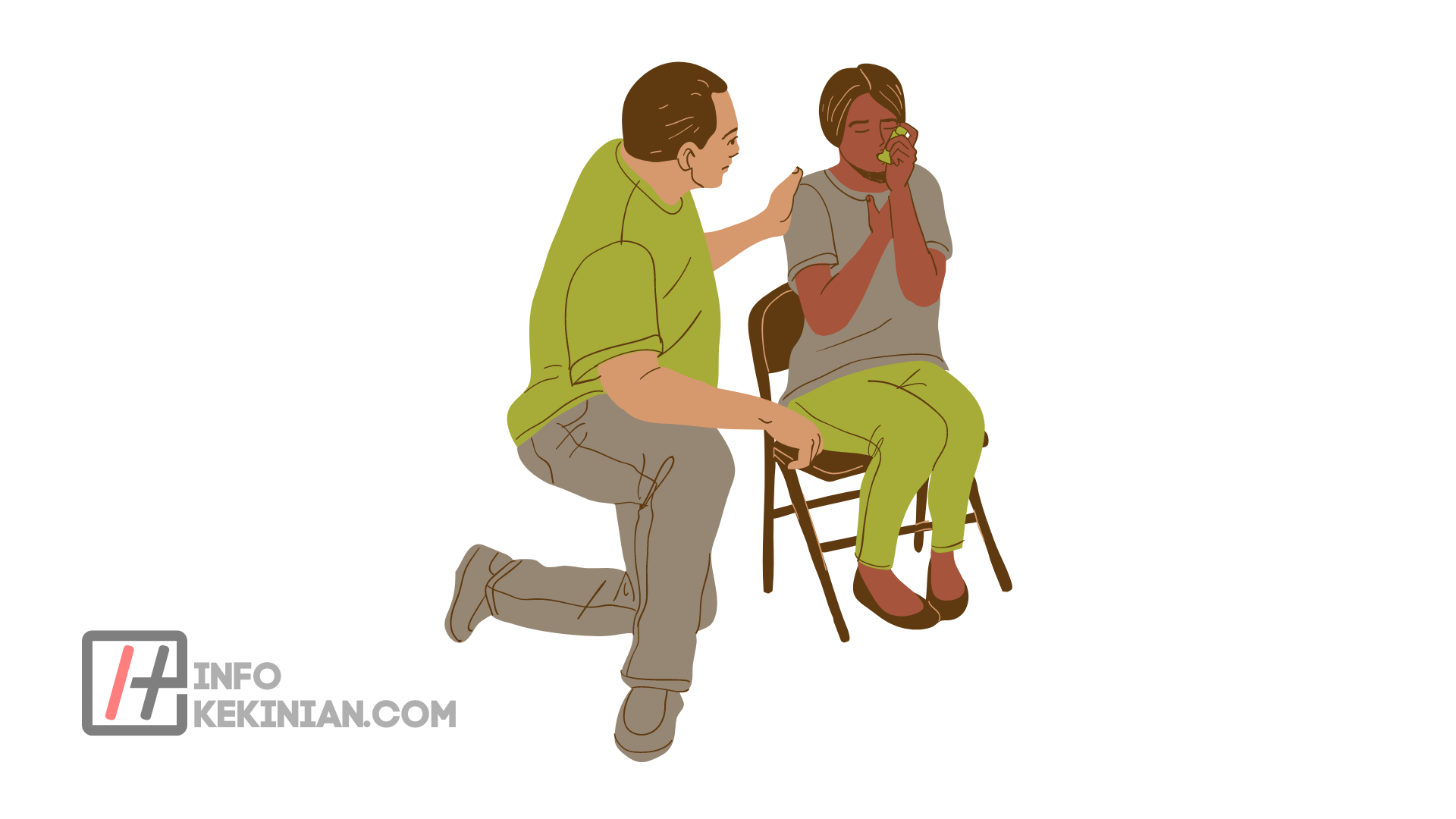 It is very painful to have a condition like asthma that can flare up at any time. Given that asthma attacks can recur in an unsanitary environment, you need to be careful when deciding where to spend the most time.
The symptoms of this disease are excruciating, including breathing difficulties, shortness of breath, and other symptoms.
You can prevent and treat asthma symptoms by regularly consuming herbs made from mangosteen peel, because one of the benefits of this mangosteen peel decoction is that it can relieve asthma symptoms.
Lowering Bad Cholesterol
Mangosteen peel is beneficial for diabetics as well as those with cholesterol. The only explanation for this is that compounds in mangosteen peel have the ability to lower LDL levels, the bad cholesterol that causes cholesterol disease, in the body.
Mangosteen peel contains compounds that regulate the body's cholesterol levels and prevent cholesterol from accumulating.
Preventing Hypertension
The next benefit of boiling mangosteen peel is to prevent hypertension, because basically the formation of plaque in the blood arteries can cause hypertension to develop rather than reduced or substandard heart activity.
Excess plaque buildup can cause blood vessels to burst, which can lead to a stroke.
Therefore, someone with hypertension or high blood pressure must take extra precautions to keep their blood pressure stable to prevent the impact of other, more serious conditions.
Preventing Heart Attacks
The next benefit of mangosteen skin decoction, which is still related to blood, helps protect against heart attacks. where the body's blood circulation can become unstable because of this condition.
Given the potential for sudden attacks, this condition must be prevented as early as possible. However, mangosteen peel is also effective in preventing coronary heart disease in addition to heart attacks.
Prevent Digestive Disorders
Some of you may often underestimate digestive disease because you think it's just a mild illness.
However, considering that the digestive system is the main source of most diseases, it is likely that a deadly disease will strike if this digestive condition is not treated.
Mangosteen peel will help in preventing and treating stomach problems. The performance of the digestive system can be greatly enhanced with mangosteen peel extract, enabling the body to carry out daily tasks without difficulty.
Anti cancer
Even today, cancer seems to be a terrible affliction. Besides being a dangerous disease, cancer is also a very challenging condition to treat. especially if you have reached the end of the game.
However, the formation of cancer cells in the body can be stopped and prevented by consuming lots of foods that are high in antioxidants.
Similar to antioxidants in mangosteen skin, which managed to prevent and even eliminate cancer cells.
Anti Bacteria
Mangosteen peel effectively eradicates harmful bacteria that enter the body because some of its ingredients have antibacterial properties.
The immune system and body will automatically become less susceptible to disease because of its antibacterial properties.
Cure Thrush and Bleeding Gums
Bleeding gums and frequent canker sores? The medicine is mangosteen peel. If you don't consume enough vitamin C and you have germs in your mouth, these two oral disorders can develop.
Again, the antibacterial qualities of mangosteen peel will help you deal with this problem quickly and successfully.
Stop Diarrhea
Even though it may seem trivial, diarrhea needs to be handled very carefully so that the body does not become dehydrated or lack fluids. By consuming mangosteen peel extract, you can overcome this stomach problem.
Mangosteen peel has the ability to stop diarrhea and kill harmful bacteria that may be causing it in the intestines.
Lowering Body Temperature
So far, you are often confused about finding herbal medicines that can treat a child's fever. The medicine may be mangosteen peel.
Children and adults can quickly lower their body temperature using this plant.
You can also combine it with a warm compress or ice water to enhance the effect.
Accelerates Wound Healing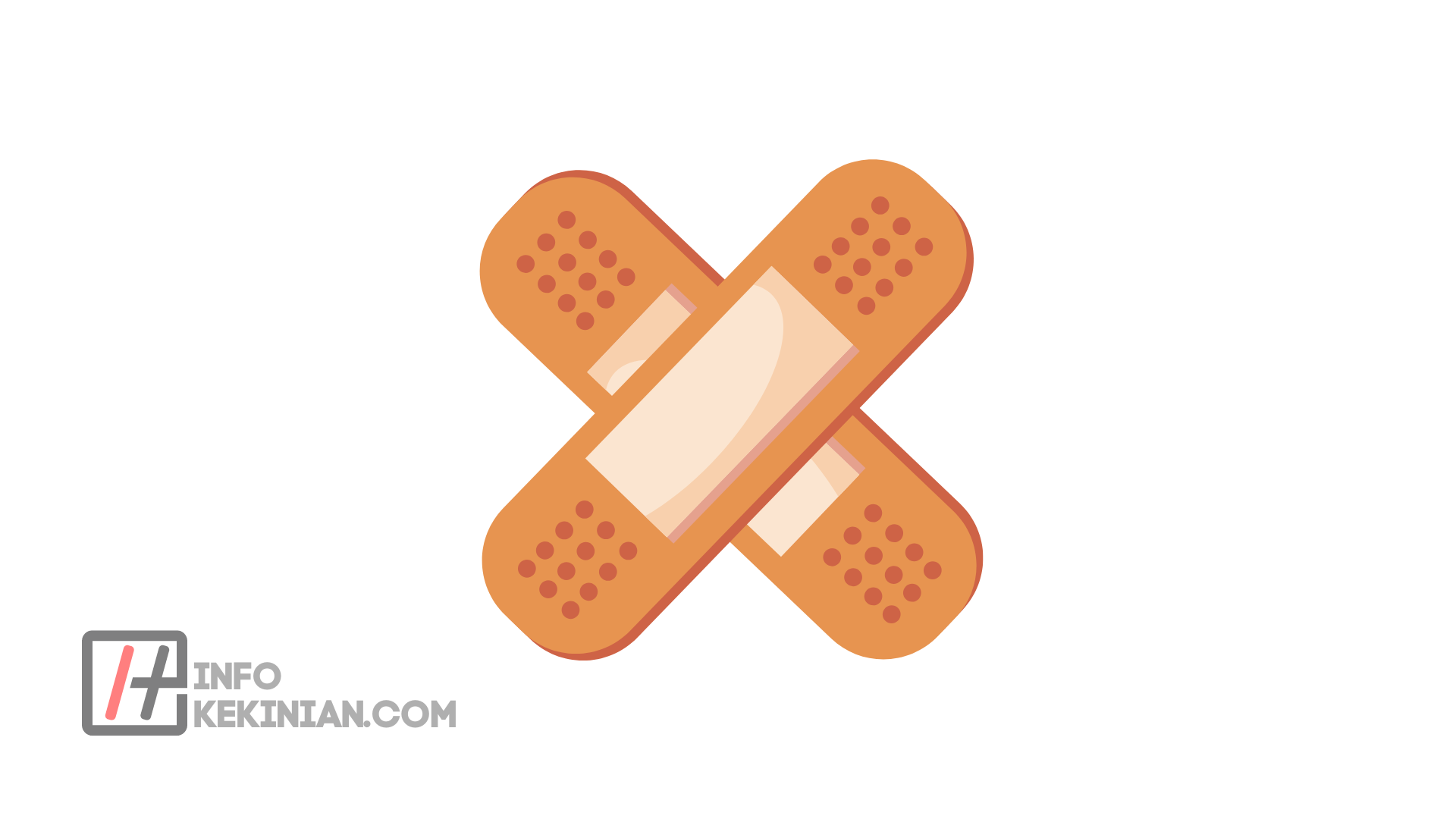 Antibacterial and anti-inflammatory compounds found in mangosteen peel can fight infection and accelerate wound healing.
Open or damaged outer skin can be effectively restored with mangosteen peel extract, accelerating the healing process.
Relieves Stress
Are you often stressed or sad because of problems in your life or at work? Considering that stress often plays a role in various medical ailments, it is clear that it needs to be addressed urgently to prevent further negative effects.
You can reduce tension apart from consulting a professional by ingesting mangosteen peel extract.
According to some theories, mangosteen peel contains chemicals that can calm and relax the brain, reducing tension.
Prevent Premature Penuan
Who doesn't feel annoyed when their face and skin look older than their actual age and look dull? Without a doubt, no one wanted to live through this nightmare.
In fact, using mangosteen peel is an easy way to prevent premature aging, which is characterized by the appearance of wrinkles, dark spots, and a dull looking face.
The concentration of antioxidants in mangosteen peel extract can help fight free radicals, which are responsible for premature aging.
Eliminate Acne
Acne is a different skin condition that often affects the face. where various variables, including hormones, bacteria, and lifestyle, can cause acne. But the most typical are those carried by acne-causing bacteria.
This acne-causing bacteria can be removed with the antibacterial properties found in mangosteen peel.
Interestingly, mangosteen peel extract works well to stop the recurrence of pimples on the face.
As Natural Dyes
As previously mentioned, the rich color of the mangosteen peel can be used as a natural dye.
Usually, purple, red, or blue will be the end result. This natural color can be used in both consumables and non-consumables.
It turns out that there are lots of benefits from using components that you often throw away. Wouldn't you throw the mangosteen peel in the trash if you know that and feel bad?
Mangosteen Peel Processing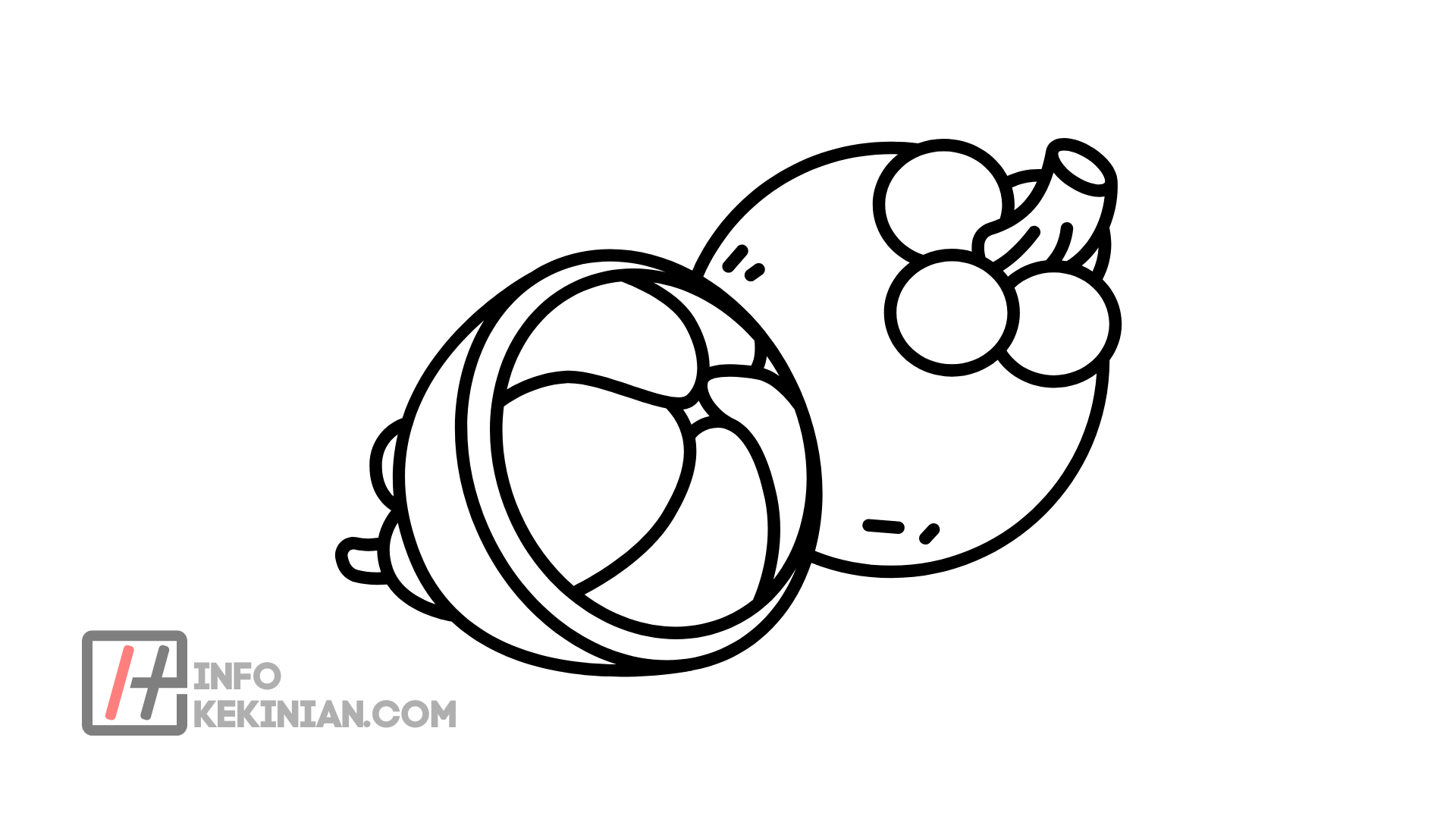 However, you must first process the mangosteen peel and ingest the extract to get the benefits of the mangosteen peel decoction mentioned above. The procedure for processing mangosteen peel is as follows:
Dry the mangosteen skin by taking the inside. Make sure each component is completely dry and feels tighter
Then, it is made into powder
Fill capsules made from natural ingredients, such as seaweed, with mangosteen peel extract
You can now eat mangosteen peel extract every day.
You can also make tea from mangosteen peel powder if you often find it difficult to swallow capsules because of their size.
Just heat it to brew it, then add honey to sweeten it artificially.
You just take a sip. You can also add honey or a few drops of lemon juice to taste.
It would be better if you avoid using the sun drying method for the drying process.
By doing this, you have a higher chance of introducing germs and fungi into the dried mangosteen skin.
It is better to dry them in the oven, but even so you have to make sure that the oven is free of food particles which can be a breeding ground for bacteria.
Mangosteen peel should be placed in an airtight container after drying. You can use it from here for various purposes. Mangosteen skin can also last longer if stored dry and in an airtight container.
How to Extract Mangosteen Peel
Using this technique will produce a thick mangosteen peel extract with more benefits. The process is quite simple, as follows:
When the mangosteen fruit has been in the picking window for 3 to 7 days, remove the skin
Mangosteen skin must be thoroughly cleaned of all impurities
Boiling water is used to cook mangosteen peel. There is a boiling time of at least 10 minutes
Take ripe mangosteen skin and soak it in ice water after the cooking water is removed. This will reduce the amount of unwanted compounds generated during the boiling process. Spend ten minutes cooling down this way.
After the cold mangosteen skin, take and blend until smooth
Take the results of the mangosteen peel blender, then strain and squeeze to get the water
You can drink mangosteen peel extract made from this juice. 2 to 3 times a day, 2 tablespoons should be consumed.
The taste of mangosteen peel extract may not suit your taste. You can enhance the taste by adding honey, as with the herbs mentioned above.
Make sure the honey is added right before you consume it. It would be better if additional ingredients were not added when processing the ingredients into extracts. It retains the beneficial ingredient composition of the substance.
How to Make Mangosteen Peel Tea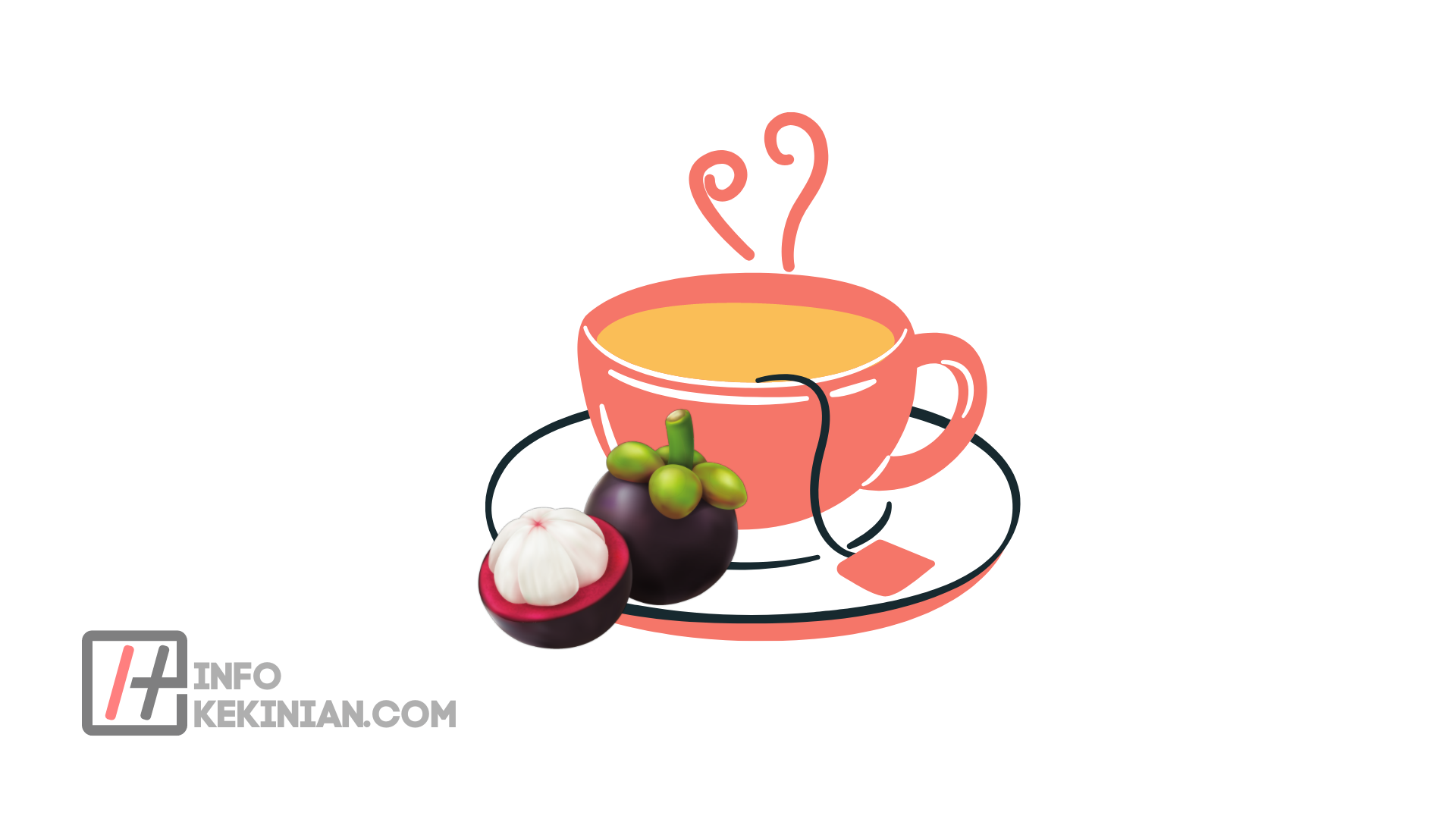 Mangosteen rind can also be used to brew tea. The process is quite simple and goes something like this:
Take the dried mangosteen rind that you made in the first recipe above
Attach filters to it
Use boiling water to make your coffee
To enhance the taste, add sugar or honey
Mangosteen peel tea is prepared for consumption.
Mangosteen peel should not be used anymore and should be thrown away. Do not use it for the second time because the properties and healthy content have been reduced or lost a lot.
5 Side Effects of Drinking Mangosteen Peel Decoction
But beyond that, we shouldn't get our hopes up on the ability of the mangosteen peel to treat various diseases that attack the body.
Therefore, its use is beyond your control. Of course the bad effects found in mangosteen peel cannot be separated from the various benefits it offers.
Because of the bad effects of mangosteen skin decoction it may be quite dangerous for your body. You have to be aware of these bad effects so you can consume mangosteen peel with awareness and restraint.
If you are interested in learning more about the negative effects of drinking boiled mangosteen water, read the article below:
Resulting in intimate organ disorders
Disorders of the intimate organs are a possible side effect of ingesting cooked mangosteen water. For women, this adverse effect can be very dangerous.
This particular negative effect usually manifests when you swallow a lot of cooked mangosteen water. As a result, it will be bad for the body.
Through the release of urine, spots can occur in the intimate organs. To prevent this side effect from attacking you, it is very important to use the controls as a handle.
Can Make Stomach Bloated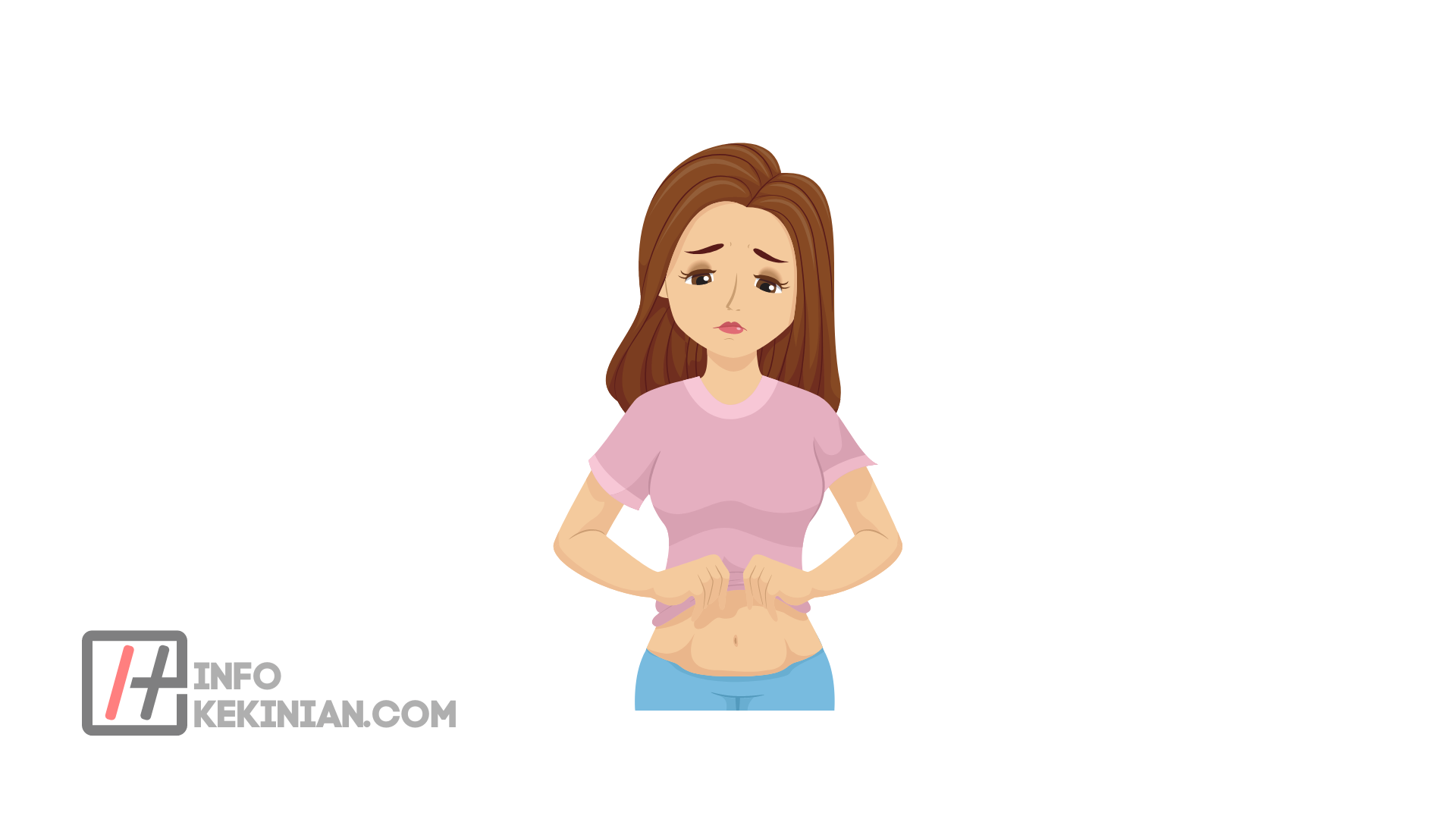 The stomach can become swollen due to the negative side effects of drinking boiled mangosteen water. When you already have other diseases in your body, these side effects may appear.
The benefits of boiling mangosteen peel when drinking it, one of which is an ulcer. This bad effect can also affect your body.
Mangosteen decoction can inhibit healing because the ingredients are not always drugs that accelerate healing.
Because of this, it is very important to use caution and consumer knowledge as a guide to avoid these side effects from interfering with your efforts to maintain good health.
Can Exacerbate Kidney Disease
Apart from flatulence. You have to be careful while eating mangosteen stew if you have kidney problems. It is very important to pay attention to consumption laws.
Because failing to do so can result in consuming excessive amounts of boiled water, which is one of the causes of kidney failure.
This is due to the possibility of kidney damage due to several substances in the mangosteen that aggravate kidney function.
So, to achieve good results, understand how to consume cooked mangosteen water properly.
Can Make Allergies
After using cooked mangosteen water, allergies will often develop and bother you.
When your body rejects the ingredients in mangosteen, allergies can develop. As a result, your body cannot be protected from this allergy.
Headache
Headaches may accompany allergies caused by drinking warm water from the skin of the mangosteen above.
The body can use this bad effect as a stimulus response to the state of the body after consuming mangosteen peel decoction.
FAQs
The following is a summary of some common questions about the benefits of mangosteen peel decoction:
How Many Times a Day to Drink Water Boiled Mangosteen Peel?
Antioxidants are also very effective in protecting skin health and radiance from damage caused by free radicals. You can stay young by regularly consuming mangosteen skin preparations.
You can consistently consume one glass of boiled mangosteen peel water every day, so that you get better benefits from the boiled mangosteen peel.
What Diseases Can Be Cured With Mangosteen Peel?
Mangosteen peel has been shown to maintain health and treat a number of diseases, including coronary heart disease.
Mangosteen peel contains xanthone chemicals which are very good for heart health and can treat thrombosis, high blood pressure, and other cardiovascular conditions.
Why can mangosteen skin, when consumed, make facial skin healthy?
The high antioxidant content of mangosteen peel is very helpful in preventing premature aging.
Antioxidants help regenerate new cells by removing old ones. In addition, vitamin C mangosteen peel can enliven dull and oily skin.
Conclusion
That's a little information about the benefits of mangosteen skin decoction for body health that you can consume to get the benefits.
Thus the article about the benefits of mangosteen peel decoction for health and don't forget to keep visiting the Infokekinian website.
Because we also have a lot of other information and recommendations which of course will be useful and help current friends.