Infokekinian.com – Here is information about the best and funniest in the world! this is an android game for children in 2022. Watch this article until it's finished to find out more complete and clear information.
Smartphones aren't just for adults in this day and age; they are also for children. Smartphones are used to communicate, socialize, and work with adults.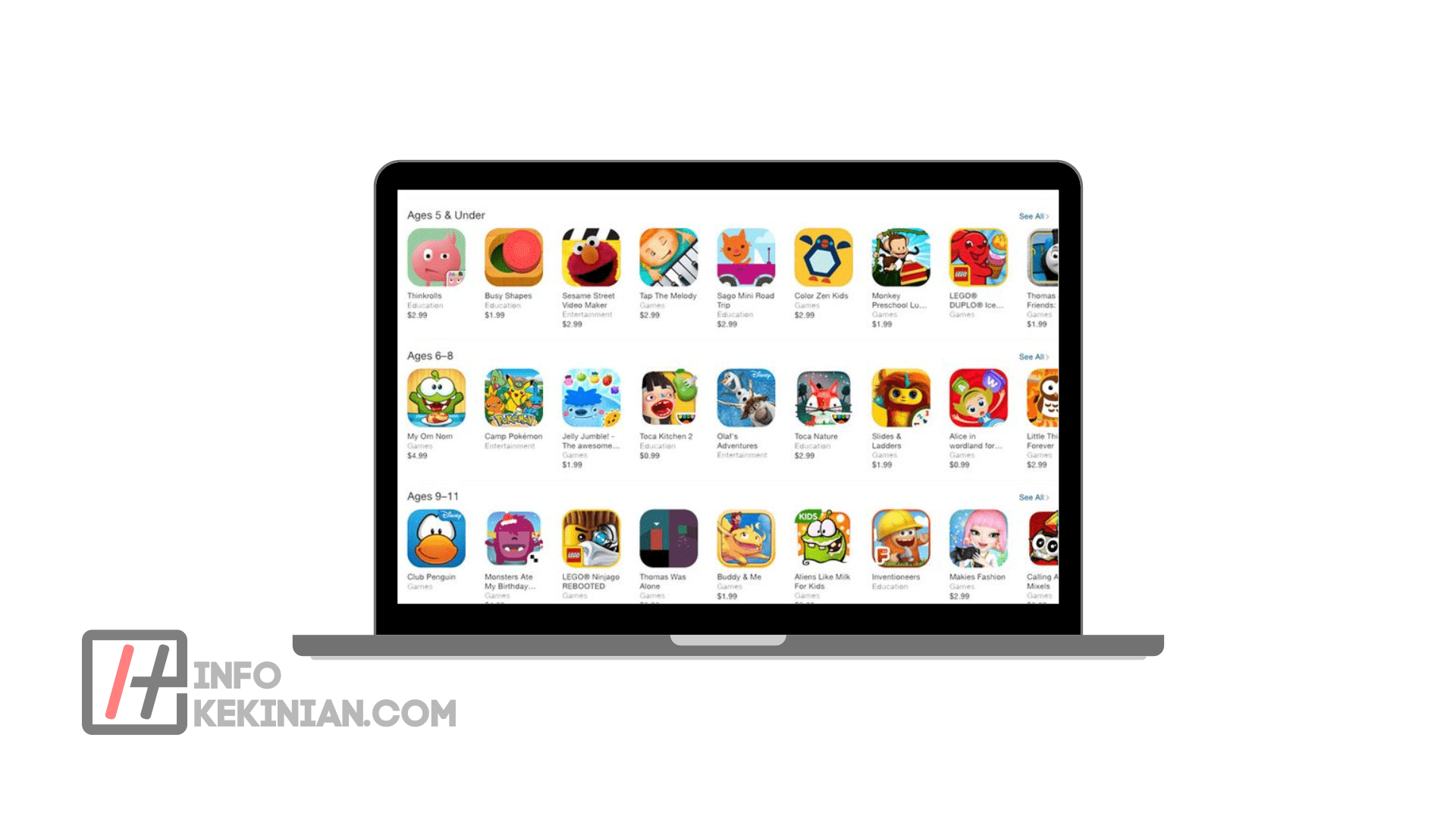 Kids, on the other hand, use smartphones as a source of fun. Also, they need the best and most entertaining Android games for kids.
Children's games are often designed with attractive colors and pictures. Cooking, animal husbandry and entertainment are just a few of the topics covered.
List of Kids Games on Android
Here is a list of the 7 best kids game apps on Android:
1. Pou
The first kid's Android game is Pou. Who doesn't know Pou, a cute and adorable triangular alien creature.
The game developed by Zakeh and PS Games is phenomenal among children, including the author's own nephew.
In this game, we can take care of Pou by feeding him, bathing him, cleaning up his poop, and we can even buy him unique costumes.
How to get in-game cash here is also easy, namely by playing mini-games. There are various mini-games. We are free to determine what we want to play. Really a very fun game.
Apart from buying costumes, this cash can also be used to buy food, drinks, or bath soap. You can download the Pou game on the Android Google Play Store and iOS platforms.
2. Angry Birds
The second cute kids android game is Angry Birds. Of course, you are familiar with this flock of round birds.
Yup, Angry Birds was developed by Rovio Entertainment. This game series also varies, there are Angry Birds 2, Star Wars edition, Rio edition, Bad Piggies, and many more.
This casual themed game seems to have a story, you know. The green pigs are caught stealing the eggs of the flock of birds and cooking them, causing the birds to get angry and want revenge.
In this game, you are tasked with helping these birds by throwing them at the green animals using a large catapult.
Each of these birds also has skills that can help you exterminate them. This game also has levels, ranging from easy to difficult.
You can download Angry Birds on Android, iOS, and various other platforms.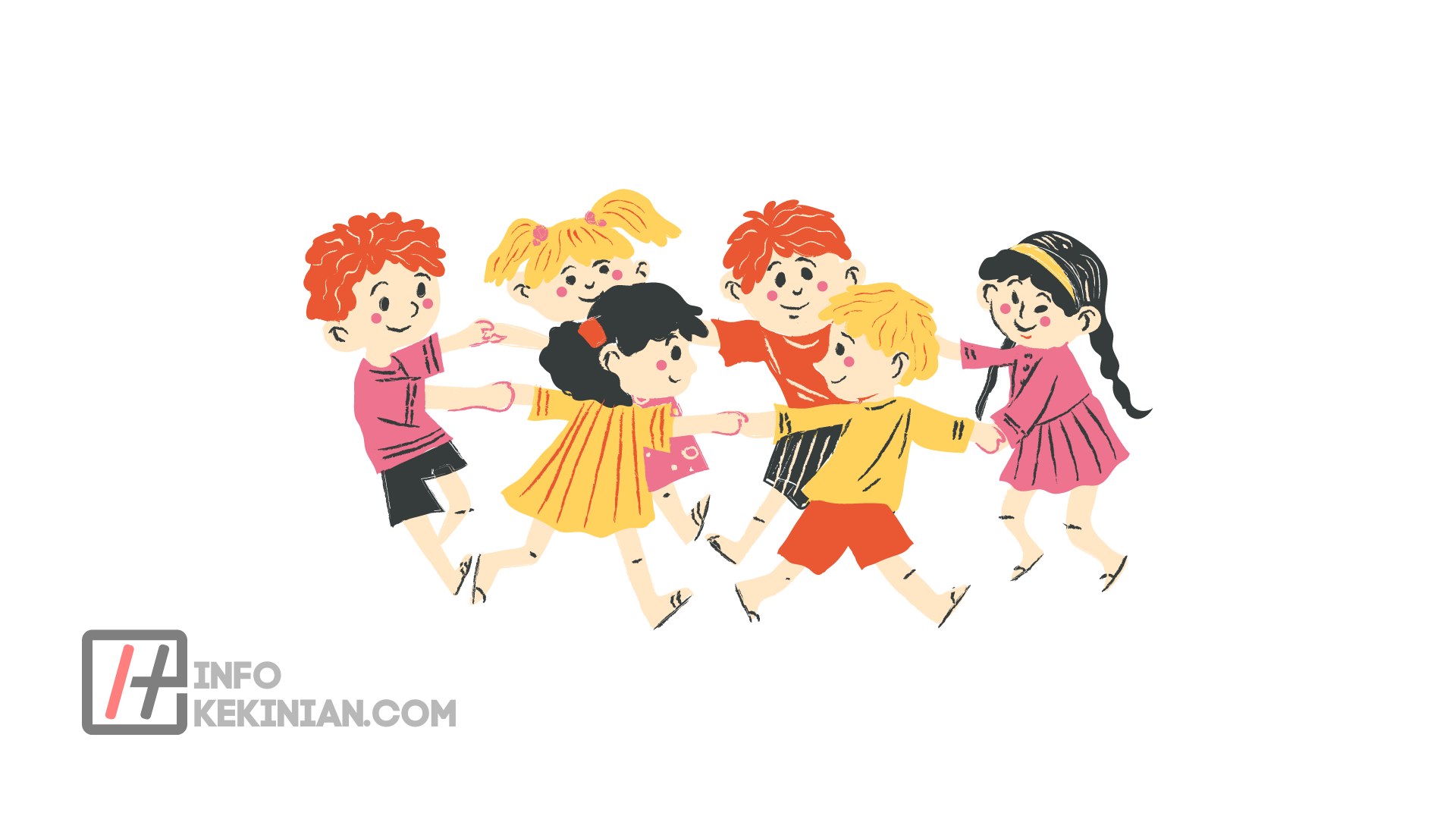 3. Scribblenauts Unlimited
Scribblenauts, which was developed by 5th Cell, tells of a couple who like to travel the world.
They are competing to find a rare treasure, namely a ring specifically for the man to propose to the woman.
After finding the ring, they married and had 42 children and retired from the adventurous world. Each child has abilities based on souvenirs received from their parents.
One day, Edward, a child who has a magic book, pranks an old man by giving him a rotten apple. The grandfather was angry and cursed his younger brother for doing evil.
Afterwards, Edward was advised by his older brother to use his abilities to do good, and he promised to do so in order to return his younger sibling to the way it was.
So, in this game we will follow in the footsteps of adventurer Edward to do good. Through his magic book, we can help him write the words or vocabulary needed by our interlocutors. Imagination really comes into play in this game.
Aside from being entertainment, this android game is also perfect for children who want to hone their English skills.
You can download Scribblenauts on Android, iOS, and various other platforms.
4. My Talking Tom
The fourth game is represented by Talking Tom. You must have memorized this one cat. This game developed by Outlit7 is a game that allows us to interact with Tom, a talking virtual cat.
This digital pet besides being able to talk, we can also touch it. If we touch it, then he will put on an angry face.
Oh yes, this game also assigns us to feed Tom so he won't starve, bathe him clean, and take him to sleep.
In addition, this game also has levels or levels. Starting from toddler, preschooler, kid, tween, teen, student, and so on.
Talking Tom has a series of games too, you know. Such as My Talking Tom 2, My Talking Tom Friends, Talking Tom Gold Run, and many more.
5. Cooking Mama: Let's Cook!
Girls will certainly love this one game. Yes, Cooking Mama. The next cute kids android game is a cooking game developed by Nintendo, Office Create, et al.
At the beginning of the game, we will be given 3 Coin Mama to start with. We are assigned to cook food requested by customers. Not only that, we also learn to cut vegetables, cook meat, and so on.
If you manage to do everything correctly, then you will be given a star. After that, we may proceed to the next mission or round.
With Coin Mama, we can repeat the same game if at the beginning we fail to complete the mission.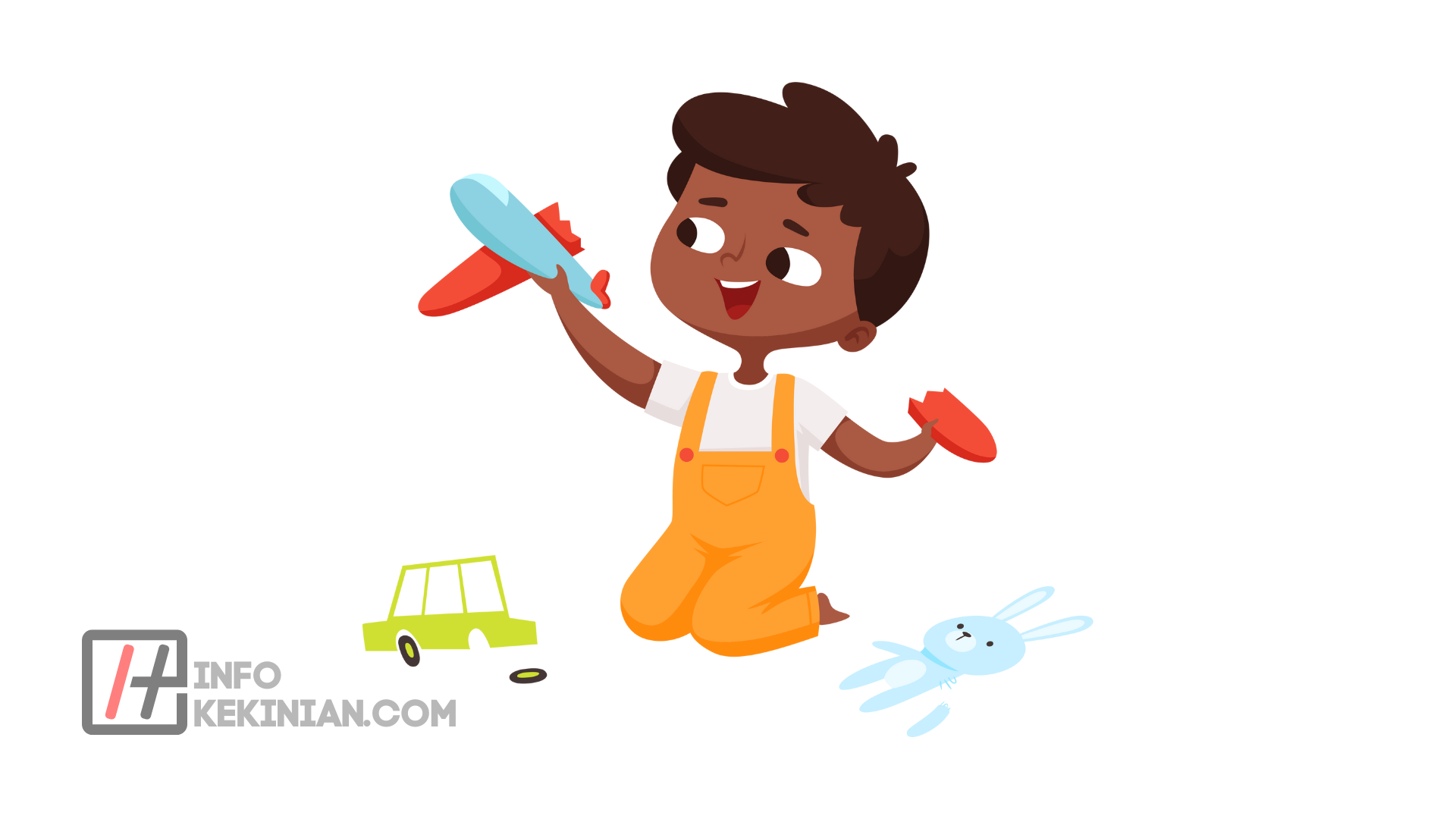 6. Subway Surfers
You must already know this character who likes to create gravity and ends up being chased by the police. Subway Surfers is an arcade runner themed kids game developed by SYBO and Kiloo.
In this game, we are tasked with controlling our character while running so we don't get hit by trains or poles. The levels of this game will continue to move faster according to the speed of your hand.
When the game is over, we will be given coins that can be used to buy items, cool costumes, and so on.
We are also given a blue key so we can repeat the same game to continue the game. Intrigued by the game? Just download the game on the Android and iOS platforms.
7. Plants vs. Zombies
This legendary best Android children's game is certainly not to be missed, you know. Plants vs. Zombies is a zombie-themed game made by PopCap Games.
This game assigns us to protect humans from zombies with super and powerful plants.
Even though the theme raised is a horror theme, the characters in the game are made to be funnier and cuter.
Such as Sunflower, Potato Mine, Puff-shroom, and others. This game is divided into two modes, namely day and night modes.
In daytime mode, we can use Sunflower as a sun generator. The sun is used to buy super plants.
We can also get the sun without help from Sunflower, namely waiting for him to fall into our yard.
Unlike the day mode, night mode requires us to be extra patient. Because here the sun is hard to come by. You can use Puff-shroom at the beginning as a start.
Conclusion
That's a little information about the best and funniest android game apps for kids in the world for 2022. How are you, modern friends? Are you interested in playing the application?
Thus the article about the Best and Funniest in the World! This is Android Games for Children in 2022 and don't forget to keep visiting the Infokekinian website.
Because we also have a lot of other information and recommendations which of course will be useful and help current friends.