InfoKekinian.com – For you Samsung cellphone users with less resolution, you can use Samsung's best camera application. What are the applications? Come on, let's see the explanation.
When buying an Android phone, camera resolution is of course one of the things we examine before finally deciding to buy. The greater the resolution of the camera, it is certain that the photos we produce will appear sharper and clearer.
But it turns out, to get good pictures you don't just need a smartphone that has a high resolution.
The HP brand has a lot of influence. One of the well-known smartphone brands that offers high-resolution cameras, although they are still typical, is Android handsets made by Samsung.
Users can take great pictures even with low resolution HP cameras. Besides being guaranteed to be cool, the application that will be described is also free, meaning 100 percent free.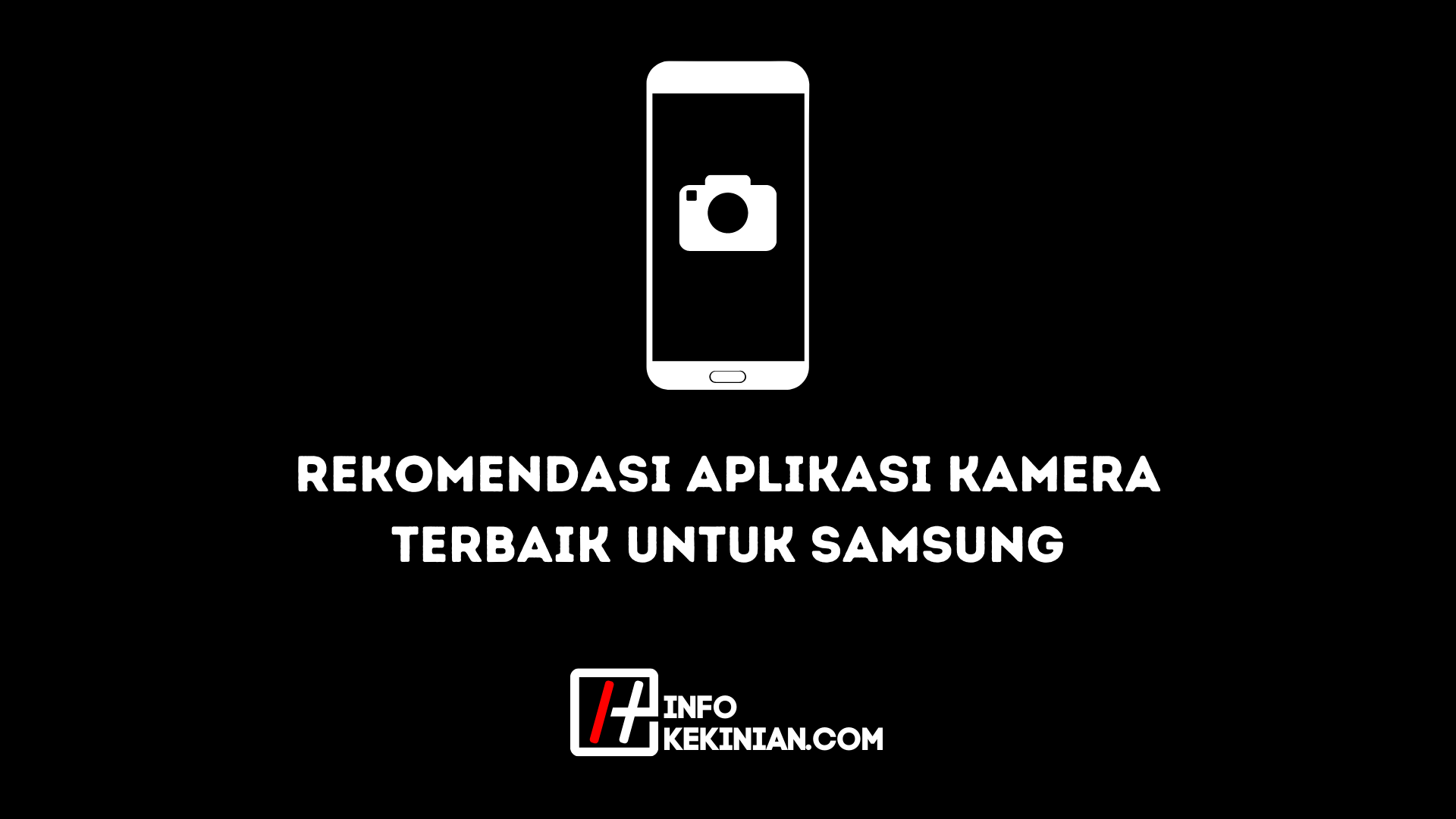 The Best Camera App for Samsung
Here is a list of the best camera applications that you can use on Android and have high resolution.
1. Line Camera Application
Line camera is the biggest camera app for Android Samsung. This application is a camera application that you must have as a Samsung cellphone owner. You should give this app a try if only for the fact that it has a 4.5 star rating in user reviews.
Users of this app can enhance the clarity and aesthetic appeal of their images through the use of fun filters. In addition, the smoothen function of this Android application allows users to change the brightness, contrast and smoothness of photos.
Users can also add emoticons and animations which look beautiful and very cute. In addition, there is a text-insert function that has a fashionable appearance and adorable accents.
Another feature in this application that is no less stunning is the face editing option if the user takes a selfie.
Users can make their features slimmer, brighter, their eyes bigger, and their flaws faded by editing their face in this way. Anyway, very thorough.
2. VSCO Camera App
This camera application called VSCO is indeed more popular on the iPhone, but you, a Samsung cellphone owner, can also get it for free on Google Play.
This Samsung android camera application is also a camera program that must be tried by Samsung smartphone users because it is recommended by many people.
Users can modify the color of the photo for the better, not inferior in quality to the images made by expert photographers. The color filters of this app are also very good. Images taken using an Android application have a higher aesthetic value and seem more alive.
There are a wide selection of free effects in this app, such as Black and White consisting of classic black and white (B1) and gloomy black and white (B5), P5 live, T1 moody, X1 bw fade, HB consisting of HB1Hypebeast & HB2 Hypebeast, SE1 street etiquette effects -SE2-SE3, analog effects A4-A5-A6, C1 Vibrant, F2 mellow, G3 portraits, M3 mood, M5 Fade and LV3 Levis
3. B612 Camera Application
This B612 application is also a Samsung Android camera application that is recommended for Samsung smartphone users, especially those of you who prefer selfies.
When taking photos with your Samsung smartphone, you can use this fun camera app to apply various creative filter effects.
Also, owners of Samsung Android phones can modify the photo collages they create. B612 app users can now add cute emoticons and decorations, such as cat noses and bunny ears, to their pictures in the latest version.
Users can also add adorable photo props such as glasses, mustaches and other interesting paraphernalia. Users can also add attractive looking text on their images.
4. HD Camera App for Android
You should also try the HD Camera app for Android. This Samsung android camera app allows users to apply beauty camera effects to the photos they want to select and auto focus on the items they want to photograph with this app.
this app. Not only that, the android application that can be utilized on this Samsung smartphone also has complete functionality.
Brightness, contrast and so on, all can be adjusted by the user. Then, there are also lots of amazing filters for your pictures which will definitely make your photos more beautiful.
You can also use this app to make adjustments to the photos you have taken. You can change the sharpness, contrast, saturation, brightness and so on.
Some of the app's most notable features include camera and video features such as pinch to zoom and panorama camera as well as a timer to count down to the end of a video or photo session as well as various white balance options (Fluorescent, Fluorescent) and screen mode options (Action/Night/Sunset) /play).
5. YouCam Perfect
This app is one of the Samsung Android camera apps that you should also test out. The real-time beauty camera in the YouCam Perfect application comes with a choice of interesting effects to make your Samsung cellphone pictures even better.
One Beauty Solution, a function included in this application, allows users to enhance the appearance of the subject's face in a photo.
Users of this interesting application can also edit their photos with their family and friends so that everything looks beautiful by taking advantage of the multi-face editing option in this application.
Conclusion
So, those are some applications that you can use to take photos with a higher camera resolution, now you can choose which application is the best in your opinion. Hope it is useful!