InfoKekinian.com – Talking about the best camera applications in the world, of course there are many types and they are available on the Google Play Store or App Store.
Using this application, we can create beautiful images that can be shared on social media or saved as a personal archive.
Apart from that, the use of this application is also very beneficial for those who have a built-in camera application whose quality is not sufficient so that it can produce better pictures.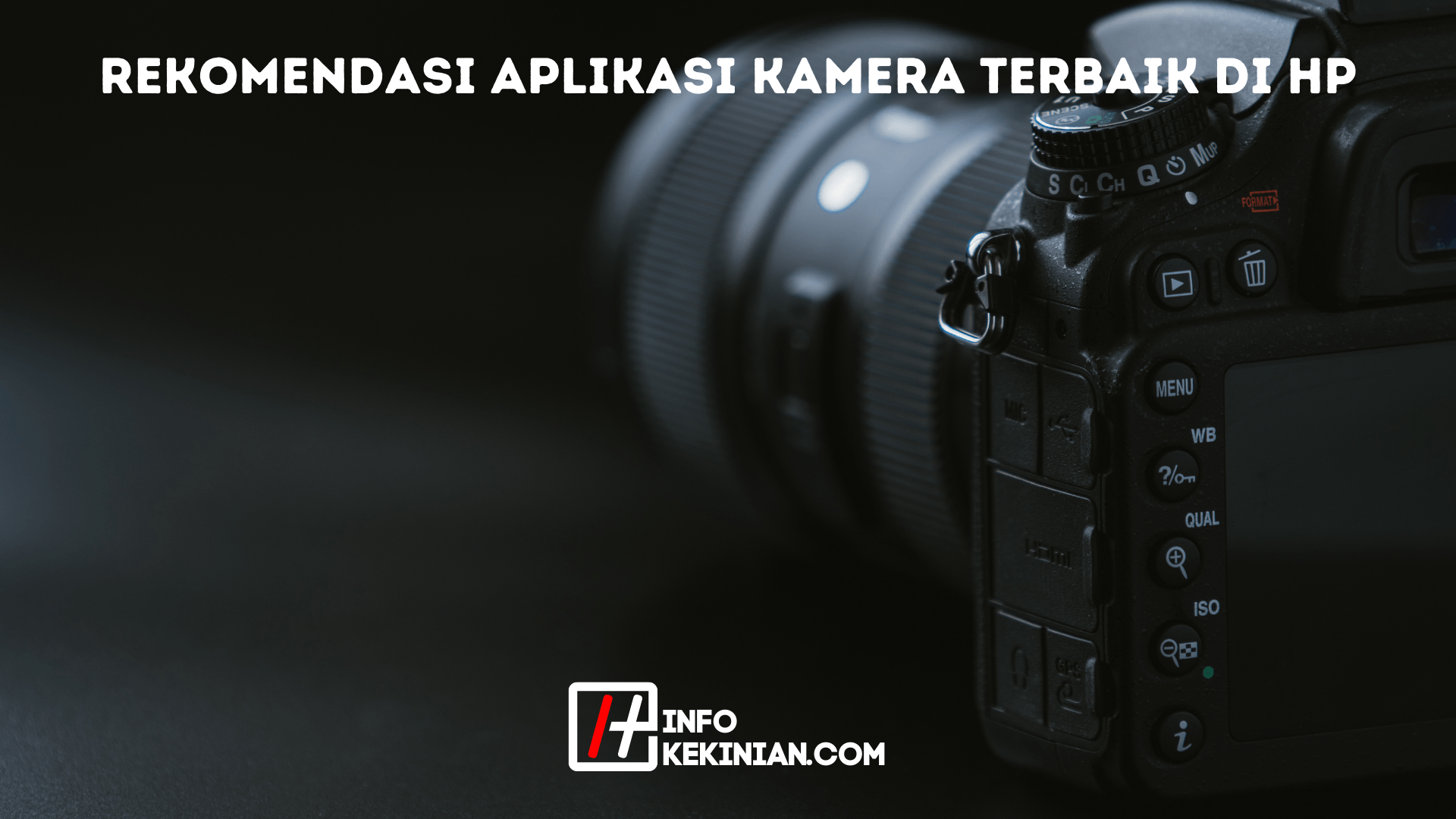 The Best Camera Application on Mobile
Here is a list of good camera applications for you to take pictures using your cellphone
1. Google Camera
It's no secret that Google Camera is one of the most popular camera apps, thanks to its strong feature set and high-quality photos.
A wide variety of camera effects are available in this Google-made app, including panoramas, background blur, 360° photos, and the like. Even though Google Camera has the best features, not all smartphones can use it.
2. Camera Application Camera FV-5 Lite
In second place is the Camera FV-5 Lite application which provides the best and professional photos. This application has manual controls similar to features on DSLR cameras.
Not only that, a number of accessible settings can be changed quickly, such as exposure, ISO, light meter, shutter speed, and others.
JPG, 16-bit RAW DNG, and lossless PNG formats are available for all images captured with the Camera FV-5 Lite app.
3. Camera360 App
The best camera apks, including Camera360, are must-haves if you want to take the pictures you love.
Camera360 combines the art of photography mixed with various Artificial Intelligence and Augmented Reality filters.
An add-on to its popularity among Android and iPhone users is the inclusion of a beautification function to improve the quality of selfie shots.
4. Retrica
The next camera app to test is Retrica, which has lots of unique and useful features. Apart from that, this application is also very suitable for selfies by adding the fun and hilarious effects that have been provided. To get Retrica, you can download it directly on the Google Play Store or App Store.
5. Cymera
It has been downloaded by hundreds of millions of people, making Cymera the best camera app. With this app, you can take pictures while applying lots of sweet and beautiful effects and stickers.
Then, Cymera also contains tools that can be used to modify the light and different frames to make the images more attractive.
6. B612 Camera Application
Selfie enthusiasts should get to know B612, an app that enhances pictures until they look even better than they really are.
Just like the previous program, B612 also provides a series of interesting filters and stickers to make selfie activities even more entertaining.
7. Bacon Camera Application
The Bacon Camera application is appreciated by many users because it has manual functions which are very interesting to use.
Many manual options in this application including ISO, focus, white balance, exposure, and others to produce portrait shots that suit you.
In addition, Bacon Camera supports the RAW file format, allowing you to use your smartphone as a DSLR camera.
8. Kuji Cam
Kuji Cam is the best camera app for your next smartphone and one that shouldn't be overlooked. What makes this app special is that it includes around 180 filters that are predominantly retro in style.
Every Kuji Cam user must upgrade to the premium version to remove annoying ads.
9. SNOW
SNOW actually is best selfie app used by celebrities and artists. As is known, SNOW does offer many features to change photos to be more ideal.
Some of them are the ability to make the face appear slim or fat, highlight the nose, smooth the skin, and many others.
10. VSCO Camera App
VSCO is one of the top camera software that is frequently used by designers and has its own photography community.
Interestingly, VSCO users can also share with other people in other locations in the world. VSCO comes with a choice of settings up to about 200 more.
VSCO can be used as the best photo application and photo editing application because the tools provided allow you to edit photos immediately after they are taken.
Conclusion
So, those are some photo applications that you can use to take pictures using your cellphone, the complete features and effects make your current photos better and more beautiful, you can choose which application is effective to use. Hope it is useful!