InfoKekinian.com – Cover songs are now much loved, especially songs from singers who have just released their newest single.
To support this one hobby, you need to install a song cover application which is specifically made to cover songs. So you can record your favorite songs and share them on social media easily.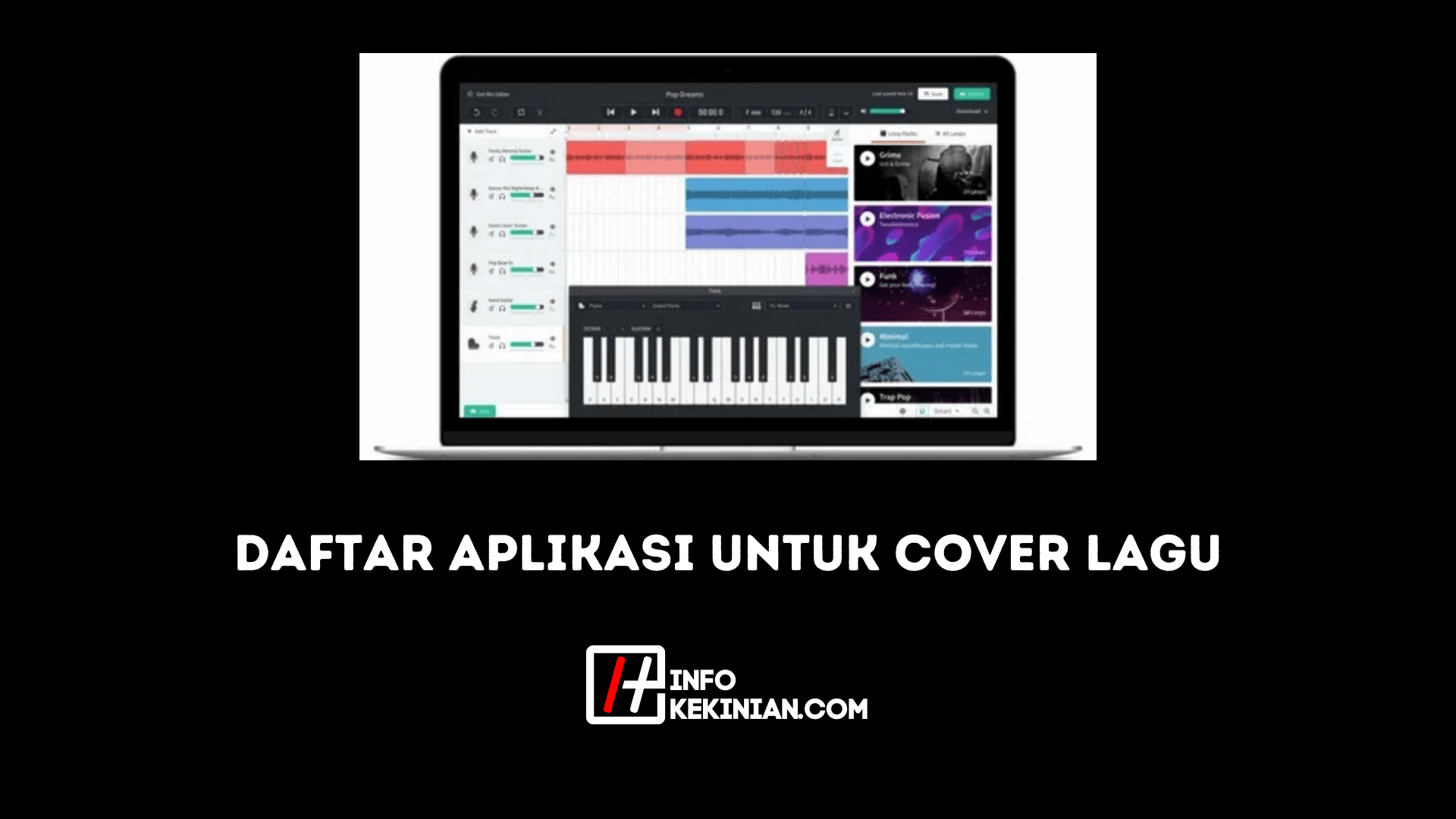 Application for the Best Cover Songs
Here's a list of applications that you can use to cover songs.
1. HumOn – The Simplest Music Creator
The first application that you can use to cover songs is HumOn. The COOLJAMM Company app for songwriting and song editing has a straightforward music-making premise. Rock, ballad, hip-hop, new age and many other genres are all represented.
Not only that, the functions provided are also very complete, starting from recording songs with just one click, a "hum" tool that can turn melodies into scores, to various genres provided.
2. FL Studio Mobile
Image-Line created FL Studio Mobile, a mobile app that lets you create, record, edit, remix and produce music on the go. Initially this application could only be loaded on a PC, but now FL Studio Mobile is also available as a smartphone.
Various interesting features are also presented by this application, ranging from sound recording, effects to be embedded in sound recordings.
High-quality synthesizer, virtual piano-keyboard and drum pad, support for MIDI controllers, save and export song files in MP3, WAV, up to FLAC formats, and many other features.
3. Music Maker JAM – Song & Beatmaker App
You don't need to be a musician to use this app, because it's open to everyone. Thanks to the easy interface of the app, Music Maker JAM makes it easy to record and remix music.
In addition, various musical styles are represented here: rock, pop, electronic dance music (EDM), trap, house, hip-hop and many more.
The Loudly GmbH app also has a variety of interesting features, such as remixing songs by shaking your smartphone, connecting with other musicians via the app's music community, and publishing your own cover recordings online.
4. Music Studio Lite
For those of you who are looking for an application that provides complete musical equipment, you can try installing this application made by Alexander Gross on your smartphone. In this app, you get piano and keyboard, as well as 11 professional instruments and real-time effects.
The capabilities provided are also varied, ranging from microphone recording, imported audio files, 10 drum loops, high-quality reverb, beat and metronome settings, track editing, playing and recording 2 different instruments simultaneously, and many more.
5. SunVox
The next song cover app is SunVox, which provides some interesting options for creating music. To be able to take advantage of this application, you need to use a microphone when recording so that the final sound quality is even more perfect.
Additionally, the Alexander Zolotov app offers a modular interface, multitrack audio output, USB MIDI In/Out, and microphone/line recording in addition to supporting WAV, AIFF, and XI 16/24/32-bit recording. Again.