InfoKekinian.com – When TV is no longer as popular as it used to be, it feels like watching TV can be done in various places just by using an online TV application. If you already have a smartphone, you can easily watch TV on your phone.
Both Android and iOS users can enjoy TV shows on smartphones by using the application. Lots free online tv app for Android available.
Some interesting additional features, such as good picture quality and Live Streaming programs, make some of these applications more attractive.
As a result, you can use your smartphone to watch live television for free.
In order to watch TV series on your smartphone, you need a device with a large screen and high quality to meet these requirements. This time, we want to direct you to online TV application with the highest rating available.
There may be many top comparable programs but not all of them are capable of providing their consumers with a suitable user interface.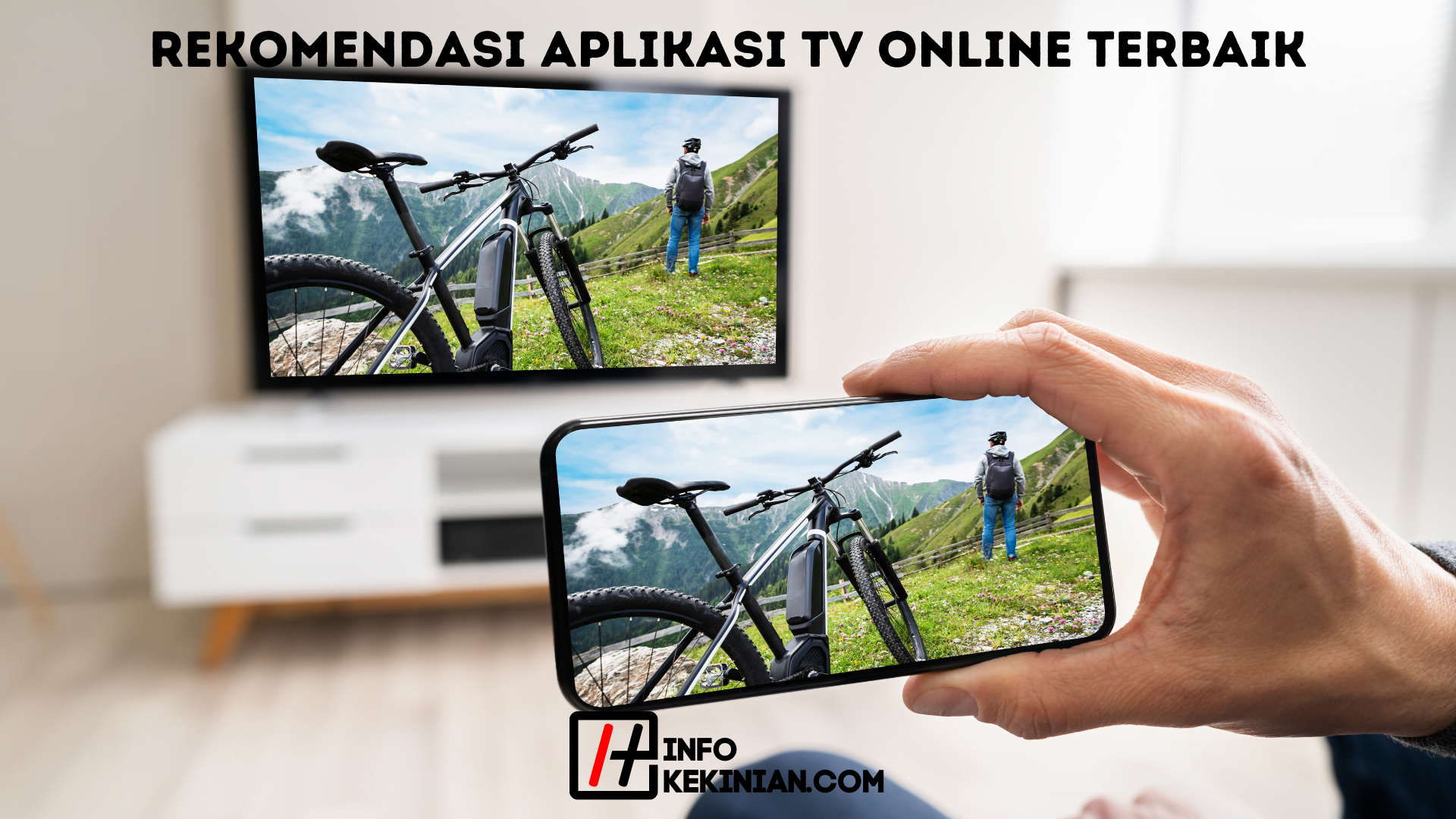 The Best Online TV App
We will provide several application recommendations that you can use to stream TV online.
1. Video application
In the Best Online TV Application category, Vidio owned by PT Kreatif Media Karya occupies the top position with its application.
This application will present many live television shows that you can watch 24 hours. Videos have a user-friendly interface and visually appealing menus.
2. NET Tv Application
The next application is the net where for those of you who like net tv shows this application is very interesting. Even though this one application has a lot of eye-catching aesthetics and is also rather compact.
In an application to better serve its customers, PT Net Media Tama developed this application just for them.
3. UseeTV GO Application: Watch Live TV & Indonesian Videos
Being able to watch a wide range of Indonesian channels, this app has a lot to offer in terms of entertainment value.
The UseeTV app can also be linked to a TV set with a UseeTV account. Kompas TV, Trans 7, Trans TV, TVRI, TV One, Metro TV and many others can be found on the market.
4. RCTI Plus Tv Application
The next TV watching application on this one is RCTI plus which you might be able to rely on to be able to watch TV.
It's safe to watch that you can rely on this application to give you access to RCTI TV. If you like watching RCTI shows, the RCTI Plus application might be what you're looking for.
5. Viva Live Streaming application tvOne & Antv
The best live streaming application that you can get for free is the Viva application. The new Viva media application is an application that contains many live streaming applications that provide many interesting channels. As an added bonus, several well-known news sites provide a wealth of information.
6. Mivo application
Mivo is an application that may be an application that can be a good application for watching interesting TV because it can display various interesting programs.
This application is also able to display many unique features that you can access, of course, for free. Some of the channels that you can access are ANTV, Trans TV, Trans7, TV One, Metro TV, NET, and other TV stations.
7. Livestream TV application
Next is an excellent app which you can use to watch various interesting tv shows on your smartphone.
This application is an application that has received more than thousands of downloads. You can even watch 200 live tv channels from around the world in high definition (HD).
8. Premium Indonesian TV application
There are various interesting TV channels available on TV Indonesia Premium, all of which can be viewed for free via mobile devices. Besides saving time, this application is very useful. This relatively new application also only has a size of 7 Mb.
9. Indonesian TV application
The Indonesian TV application, which can be downloaded for free from Playstore, is another option for watching Indonesian TV. You will be able to watch various free TV programs from all over Indonesia.
10. Youtube application
You can also watch TV series for free on the most popular streaming application, Youtube. Where there are many official Indonesian and international TV stations that you can watch for free. Even big TV channels in Indonesia such as Indosiar, Antv, RCTI, SCTV. Like TVONE and MNCTV.
Conclusion
So, those are some online TV applications that you can use to stream for those whose TV is broken, for example, friends, you can choose which application is effective in your opinion. Hopefully useful!