Infokekinian.com - Contemporary friends who are BNIS & BRIS users, this is how to activate BSI Mobile. Watch this article to the end.
BNI Syariah and BRI Syariah customers who have not migrated to a Bank Syariah Indonesia (BSI) account can carry out the account migration process by activating BSI Mobile.
It is known that BSI carried out a roll-out or automatic migration process for more than 1 million ex-BNI Syariah customer accounts.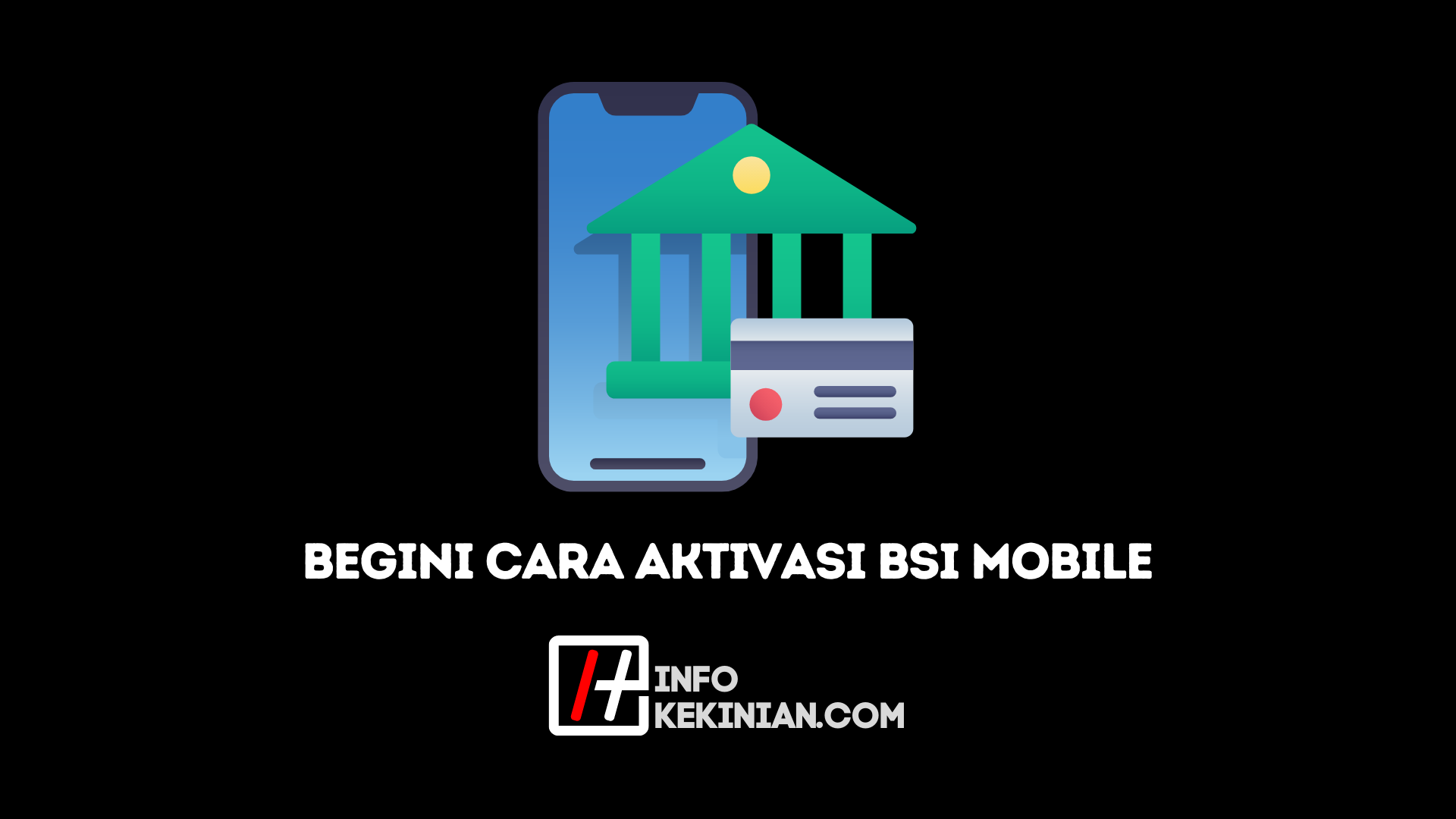 For BNI Syariah customers who have not migrated to a BSI account, their accounts will be migrated automatically.
This policy was carried out by BSI in connection with the implementation of Restricting Community Activities (PPKM) (PPKM). Thus, customers do not need to come to the BSI branch for the account migration process.
The customer only needs to activate BSI Mobile. In addition, ex-BRIS and ex-BRIS ATM cards can still be used.
Activate BSI Mobile
Ex-BNI Syariah and BRISyariah customers are required to transfer mobile banking to BSI Mobile to be able to make transactions via mobile banking.
How to Activate BSI Mobile
Request the BSI Mobile activation code via Aisyah's live chat on the bankbsi.co.id page.
Activate through Bank Syariah Indonesia Call 14040.
Contact WhatsApp Business BSI at 0815-8411-4040.
If you already have an activation code, customers can enter the BSI Mobile application.
For customers who don't have this application, they can download it on the Google Play Store or App Store.
Follow the steps below to activate BSI Mobile:
Enter the application and select the option Already Have an Account
Click Activation
Enter your mobile number and activation code
Send a verification SMS to 3339 and return to the BSI Mobile application
Finally, set the transaction PIN code and password.
Account Number Not Changed
When accounts are automatically migrated, ex-BNI Syariah and BRISyariah customer accounts will not change. But only added the number 0 behind the account number.
Information on adding the number 0 to the back of this account number has been conveyed to all ex-BRIS and BNIS customers.
Customers can confirm a new account by contacting the BSI call center 14041.
Conclusion
It should also be noted that this automatic migration process will not affect customer account balances. The balance will not change and will be transferred according to the conditions in the legacy.
That's the way to activate BSI Mobile for BNIS & BRIS Users that you can do easily. That's the article this time and don't forget to keep visiting the Infokekinian website.
Because we also have a lot of other information and recommendations which of course will be useful and help current friends.