Infokekinian.com – The following is information about traditional Central Java clothing and its description, to find out more complete and clear information, please refer to this article to the end.
Indonesia is a country consisting of millions of tribes in it. Most of Indonesia's population is Javanese. In fact, Central Java is where the majority of Javanese live.
Each region, including Central Java, has its own traditional clothing, which other regions certainly don't have.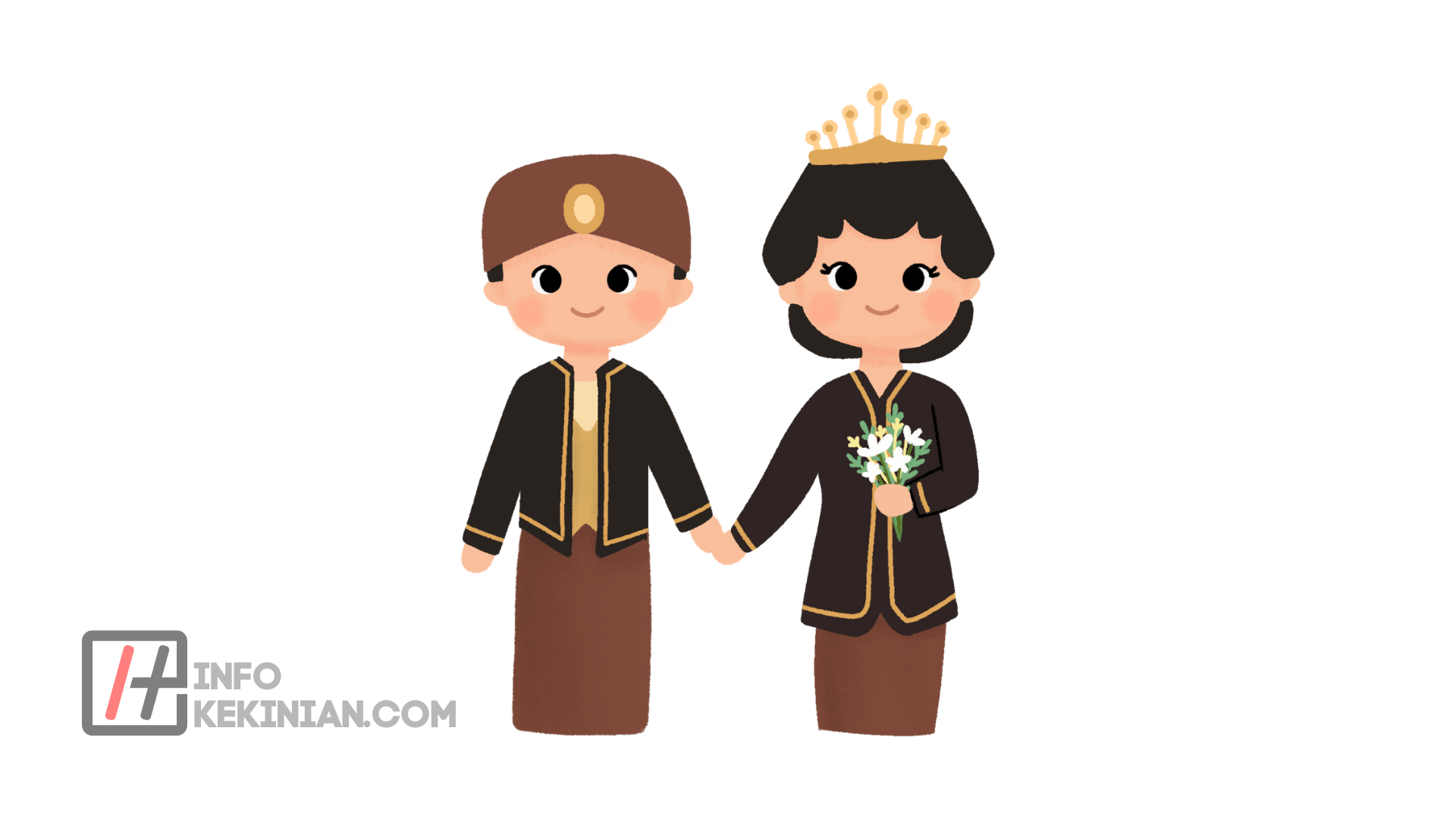 In addition, each custom clothing also has a different quality with different aesthetic and cultural values.
The topic of Central Javanese traditional clothing will be discussed in great detail this time. So for you millennials who have started without knowing about this traditional dress, you can find out. Want to know how a complete explanation of Central Java's traditional clothing?
Consider all the details in the following sections. You need to know that Central Java traditional clothing consists of various types and materials that vary. This clothing itself is used as a symbol, especially for the people of Central Java.
People no longer wear these traditional clothes every day, as they used to. Most of those who still use it are parents, and even then the model is slightly different.
Because, currently these traditional clothes are only used on certain events and are used as cultural heritage.
Due to the times and globalization, now there are many types of modern clothing to choose from. So that this traditional custom clothing began to be shifted and began to be forgotten by many people.
Various Kinds of Central Javanese Traditional Clothing
For those of you who want to know the various types of traditional Central Java clothing, here is a complete explanation:
Batik
Who has never heard or seen batik? From Sabang to Merauke, you must already know about this textile.
If you often use batik in your work, you must realize that it is a traditional dress from Central Java.
Batik is becoming increasingly popular, especially for formal occasions such as weddings and other formal gatherings. Not only that, now batik has also been introduced on the international stage.
Even Unesco has also issued a patent stating that batik is a cultural property from Indonesia.
Everyone in the provinces of Sabang and Merauke must wear batik on October 2, no exception.
This outfit is appropriate for a variety of settings, including school, work, and extracurricular activities.
On the other hand, the people of Central Java have the right to be proud of batik. This is because the traditional clothes of our province are very important to wear in various regions. You should know that even UNESCO has recognized it.
Surjan
Surjan is the next type of Central Javanese traditional clothing. Maybe you millennials don't know what surjan is. Surjan is a traditional dress worn only by men.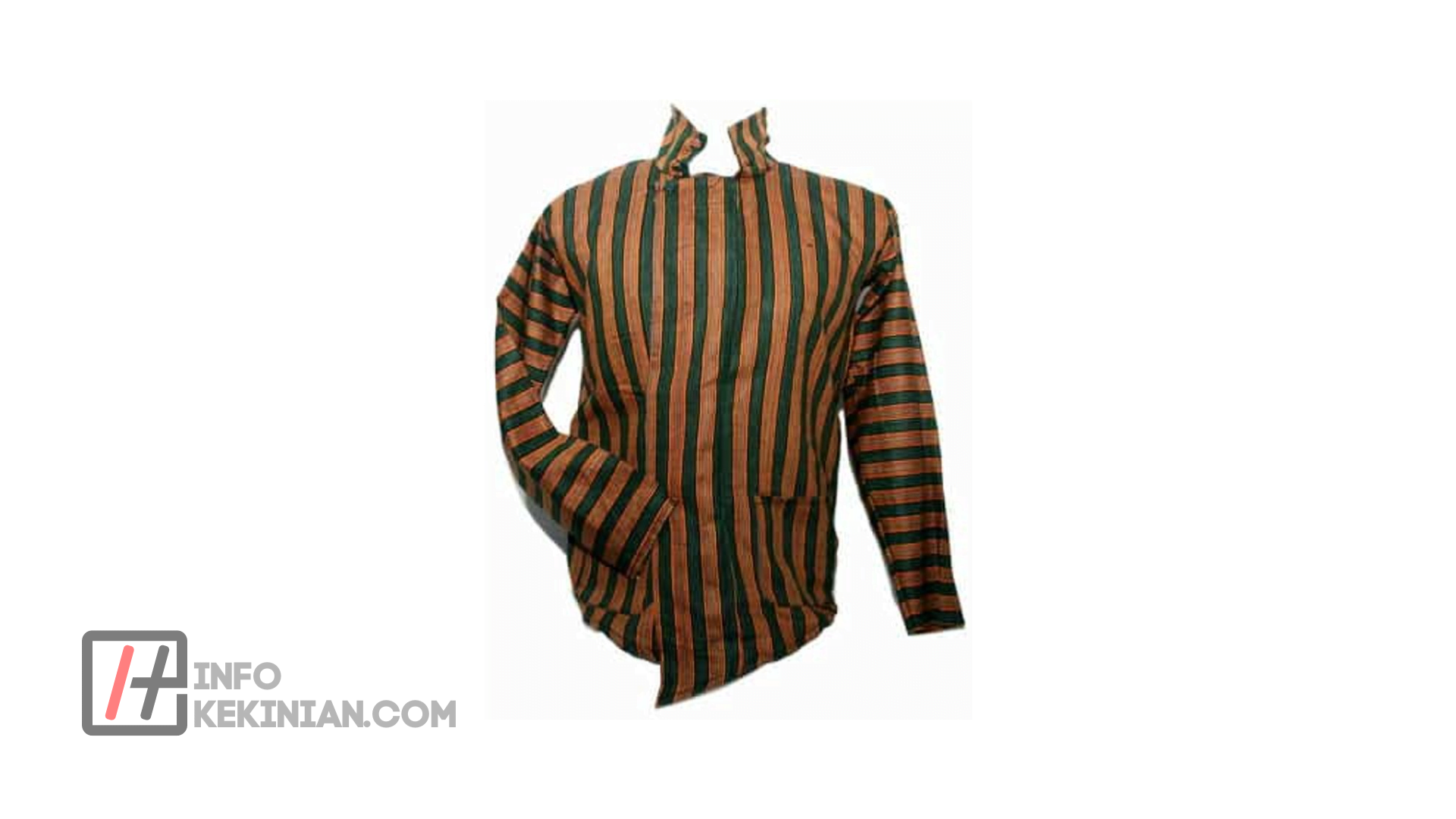 This form of surjan is very close to the service, now the clothes themselves were originally made by Dutch people, you know.
The surjan pocket is positioned in a separate area from the jacket pocket itself. The existence of this traditional clothing is also very rare, you know, even if it is used all the time.
Only at wedding receptions in Central Java have these traditional clothes been worn until now. For those who still use this traditional dress in everyday life, especially the royal courtiers.
Even though the design of this traditional dress is quite stunning, you know. It's just that because the fashion world is growing, this traditional dress is starting to be forgotten.
Finger
You may not know this, but in Central Java, jarik is also a traditional dress.
This traditional clothing is mainly used as a subordinate that is used by both men and women. The cloth known as jarik is decorated with various batik patterns.
For the people of Central Java, the concept of "jarik" has its own philosophy. If in the past fingers were used by men and women every day, it is different now.
Maybe today we still find people who use fingers and are usually grandmothers.
However, more and more grandmothers are no longer taking advantage of it. Because currently the people of Central Java choose to wear skirts or pants on a daily basis.
As said before, this has come about as a direct result of globalization and the passage of time. We must always maintain our ancient history, including jarik.
Kris
Indonesia also has accessories that are used together with its traditional clothes. Well, this accessory is called a keris. The keris itself is a complementary accessory to Surjan's clothing worn by men.
If you use a surjan but don't use a keris, it feels like something is missing. The keris itself is placed on the man's back.
The keris used here is not a real keris. This keris usually contains pieces of wood that are carved so that the shape is similar to a real keris.
The existence of this keris is certainly very unique. It's just that nowadays it's very rare to find people wearing surjan clothes and also kerises in everyday life.
Kebaya
If surjan is a traditional Central Javanese dress for men, then kebaya is a traditional dress worn by women.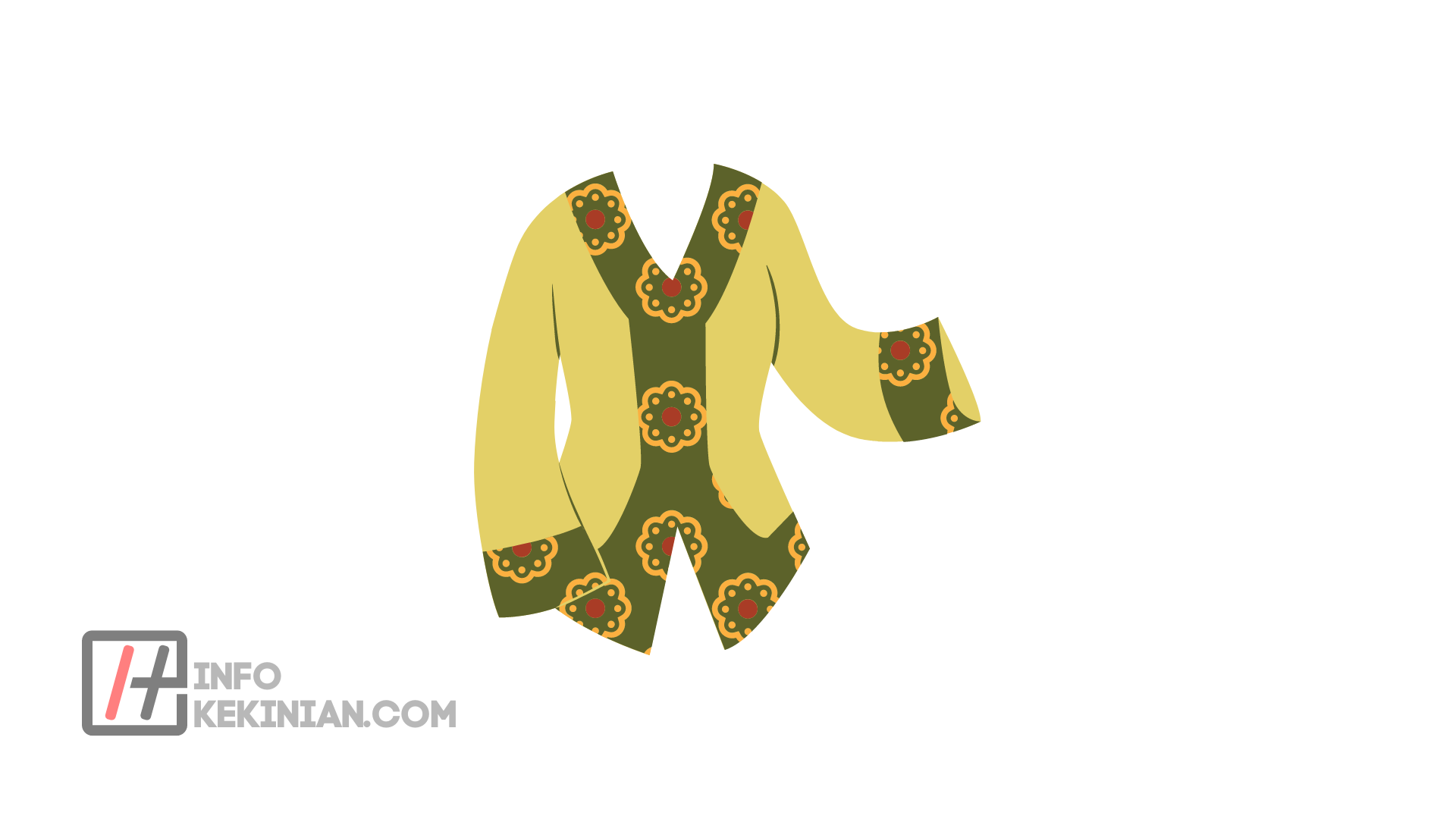 One of the characteristics of the kebaya is the thin cloth which shows the skin of the woman.
Currently, traditional kebaya clothes are used by women when they are going to attend weddings or other official events. Whereas in everyday life it is very rare to use this outfit.
Well, you need to know that this kebaya is very suitable to be combined with jarik. When wearing a kebaya without jarik it doesn't feel right to look at.
Jawi Complete
This is a traditional dress specifically for men. The complete Jawi itself is a garment consisting of a flower-patterned beskap which is combined with a blangkon for the head.
Usually this traditional clothing is used by palace servants. However, nowadays this outfit is also often used at wedding receptions, you know.
So, to find Riya wearing this traditional dress, of course, it is very rare to find at this time.
Blangkon
What is blangkon? Blangkon is a head covering that has an array pattern and is made using a tie cloth.
On the back of the blangkon there is a lump of cloth in a bundle. In the Central Javanese blangkon there is a bond which is interpreted as two shahada sentences.
The blangkon bond must also be tied tightly. This turns out to have a philosophy which means that a person must have a strong stance.
It is said that if a man has long hair, it is considered a disgrace. For this reason, the hair is hidden in the blangkon so that the blangkon is also used to hide disgrace.
Kemben
Kemben is also a traditional dress from Central Java. For those of you who don't know kemben, the kemben is a woman's breast cover made using a long cloth. This cloth is tied around the chest down to the hips.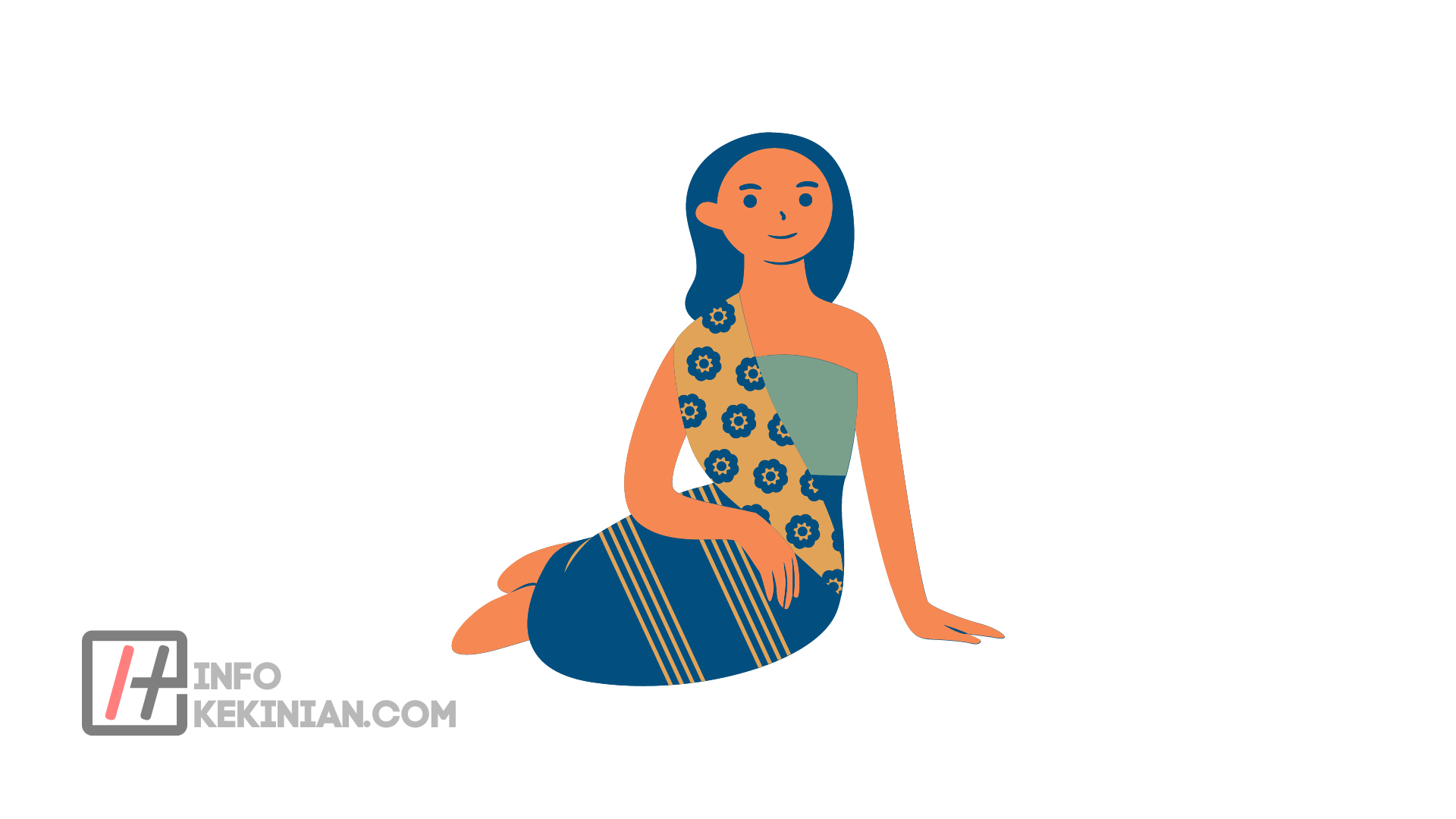 Basically, the kemben is only a complement to traditional clothing. Until now, it is very rare to use a tube because the tank is also not visible because it is used on the inside.
stagen
What is meant by stagen? Stagen is a rolled cloth. Usually this cloth is used to hold the finger so it doesn't fall when used.
This traditional clothing is a complement that is usually used before wearing a beskap or kebaya.
Kuluk
Kuluk itself is actually almost the same as blangkon which has a function to cover the head. It's just that the kuluk is used for weddings.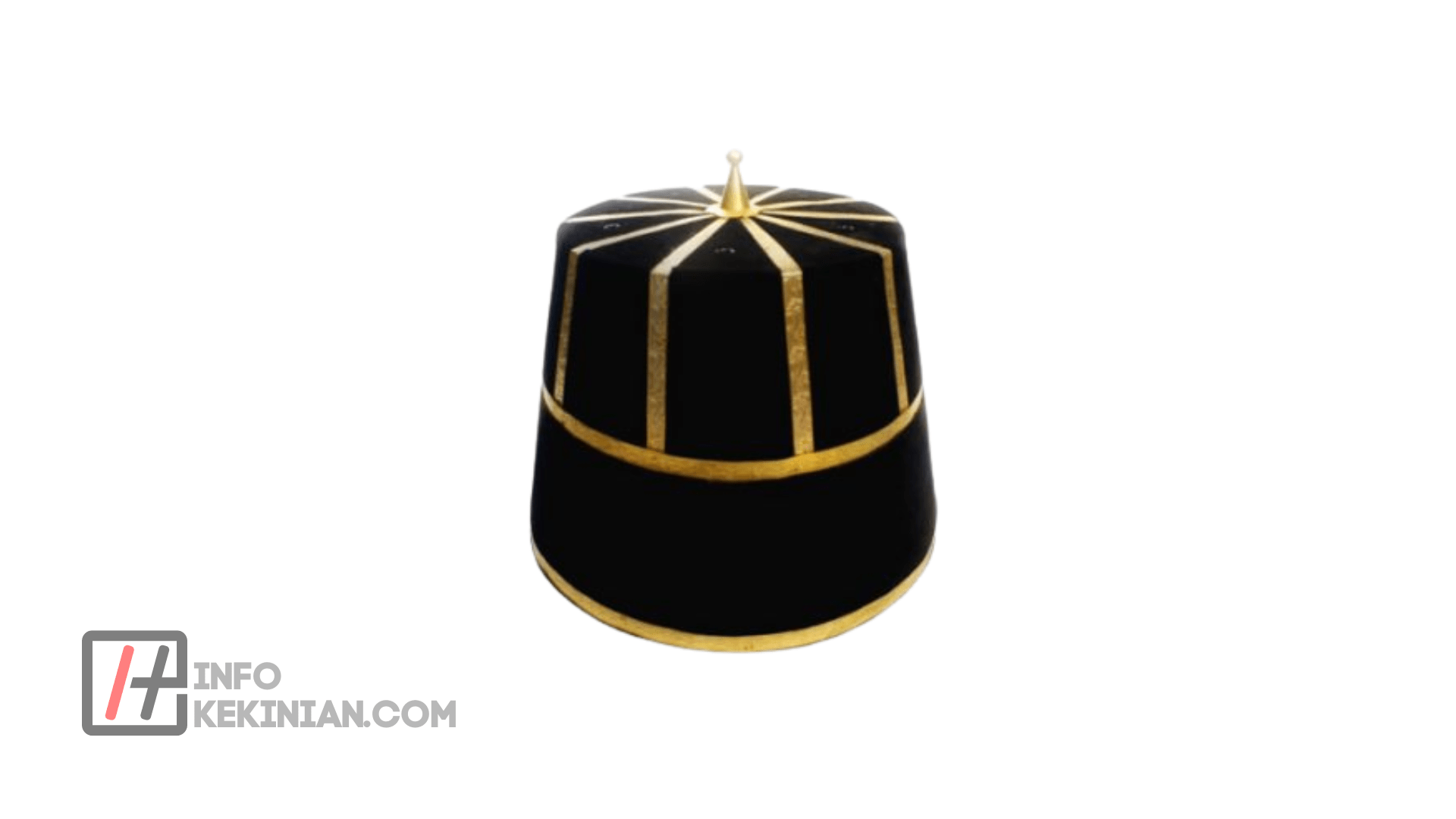 Not only that, kuluk was also widely used by many kings in attending various royal ceremonies.
Because of this, kuluk is only used on certain occasions and not everyone can wear this traditional dress.
Sinjang or Dodot
This is a long batik cloth whose function is used to cover the lower body. The existence of these traditional clothes is also not very important but is also needed.
Tapih Pinjung
This is a cloth that is used on the stomach with the aim of covering the stagen.
Conclusion
That's a little information about the very diverse traditional clothing of Central Java, and for you Central Javanese people, do you still use this traditional clothing in your daily life?
Thus the article about Central Java Traditional Clothing and its Descriptions and don't forget to keep visiting the Infokekinian website.
Because we also have a lot of other information and recommendations which of course will be useful and help current friends.