InfoKekinian.com – Currently, booking or booking a hotel is not as difficult as it used to be, initially if we wanted to book a hotel room we had to go to the hotel first and then book there, but we would be disappointed if the room was filled.
Now there is no need to order directly to the hotel, because there are already many hotel booking service provider applications, you only need to have an Android phone and a hotel booking application to book a hotel room.
This convenience can make it easier for travelers to travel domestically and abroad, just open the application so you don't have to worry about where to stay.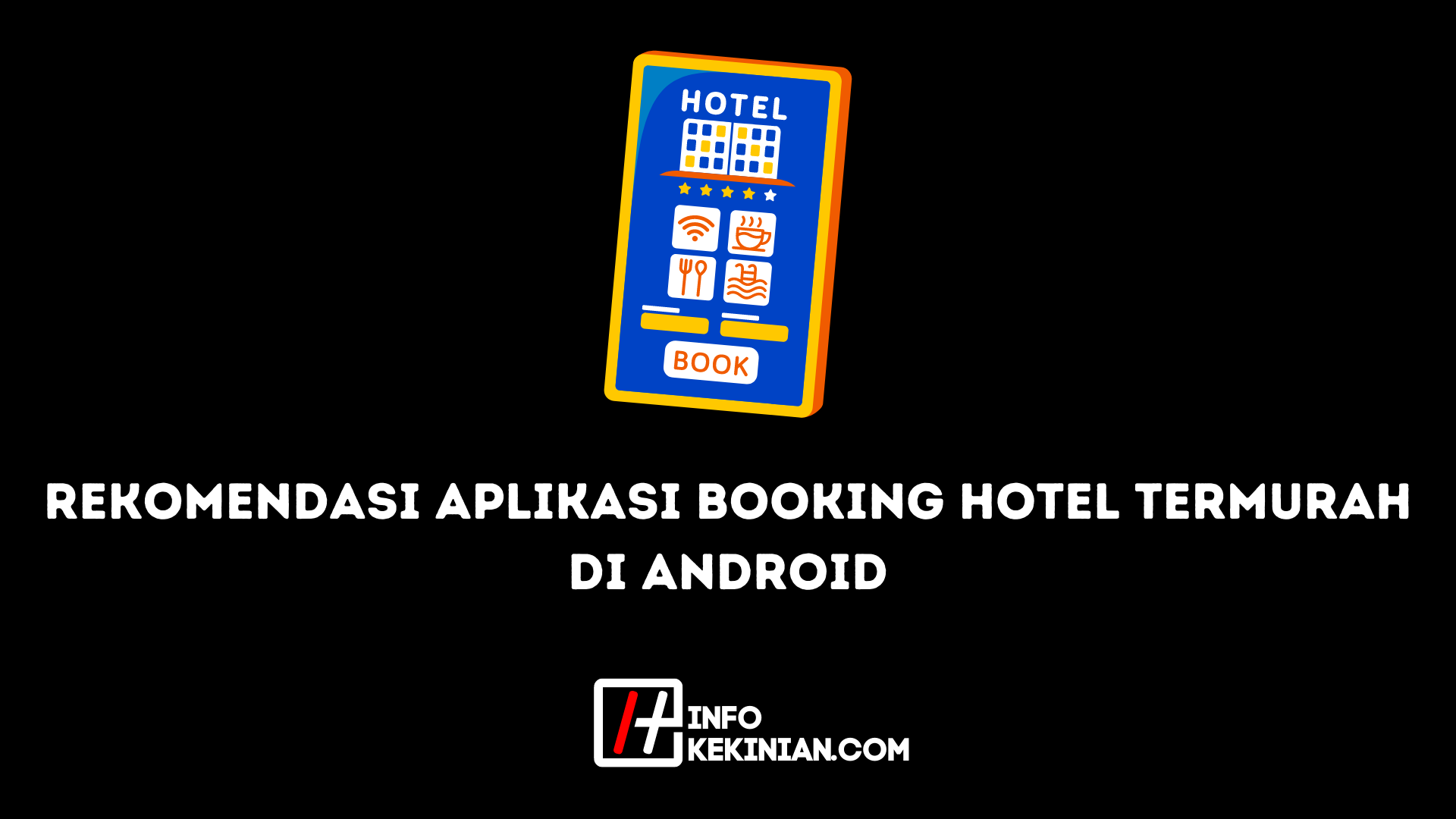 The cheapest hotel booking application on Android
infokekinian will provide several application recommendations for booking hotels
1. Traveloka- Hotel Booking
You may be familiar with the first application because it is often advertised on television and the internet. Apart from being able to book hotels, this application can also buy other tickets such as plane, train, bus and travel tickets. Traveloka has been downloaded more than 10,000,000+ and has a rating of 4.5 on the Google Play Store.
E-tickets are sent for the reserved hotel room within 24 hours after booking confirmation. This service is truly amazingly fast, practical, and doesn't make you spend time standing in line again.
2. Trivago
You can use Trivago to compare hotel costs with other hotel prices, this can help those of you who want to find the cheapest hotel or the price you want while on vacation somewhere.
Trivago can also help you find hotels while on vacation which will give you the hotel address.
If you have an Android smartphone and a telephone, you can use Trivago's capabilities to book hotels whenever and wherever you want.
3. Pegipegi - Hotel Booking
Pegipegi has been connected with more than 25,000 local and international hotels which are very useful for you in booking hotels when traveling out of town and even abroad because you can also use Pegipegi to book hotel rooms abroad.
Apart from being able to buy hotel rooms, Pegipegi can also help you book airplane tickets which currently have 25,000 flight routes and also book train tickets which already have 2,800 routes.
If you have problems using this application, Customer Service from Pegipegi can support you in any scenario as long as you use this traveling application.
4. Agoda
You can save up to 80% on your travel expenses by using the Insider Deals, Last Minute Deals and Secret Offers features in the Agoda app.
This is an interesting promotion because it allows you to significantly reduce your vacation costs.
Accommodations can be found on Agoda in locations around the world and in different languages and currencies. This app has been downloaded more than 10,000,000 and has a rating of 4.5 on the Google Play Store.
5. Booking.com
With more than a million hotels, apartments and other lodging options linked to Booking, it's no wonder that this application can be used to make hotel reservations.
Use this app's map to find the closest hotel to your travel destination. Booking.com offers a variety of promotions that will help you save money for your next away from home vacation.
6. RedDoorz – Hotel Booking Application
You can use RedDoorz to book hotel rooms because this application can only be used to book hotel rooms. The RedDoorz team can help you choose a hotel room at an affordable price and complete facilities for a vacation away from the city.
RedDoorz offers more than 1600+ homes spread across Indonesia, Singapore, Philippines and even Vietnam. Visiting these four destinations for vacation is now hassle-free.
The RedDoorz booking process is broken down into three simple steps: 1. You can choose the area where you will be staying, 2. Compare rates, reviews, hotel ratings, hotel features, and alternative best deals according to your budget, you have the choice of paying directly at the hotel or in advance.
7. Mister Aladdin – Booking and Go
The Personal Travel Assistant Service feature in the Mister Aladin application can help you if you are traveling alone and Mister Aladin can even pick you up if you get lost and take you to the accommodation you have previously requested.
This function is available for iOS and Android devices. The app offers daily savings of up to 80% on high quality hotels both in the United States and internationally.
Mister Aladin offers many payment methods, in particular you are free to choose whether you want to pay by credit card, bank transfer, e-banking, SMS banking, to ATM transfers.
Conclusion
So, those are some of the applications that Infokekinian recommends, current friends can directly use some of the applications above to book hotels. Hopefully useful!