Infokekinian.com - On this occasion, I will provide information about the vehicle tax check for the province of North Kalimantan, so watch this article to the end.
Knowing how to check vehicle tax online using a tax check application can be easier to do.
A mobile application system that can be used anywhere will allow tax audits to be more successful.
Various regions and provinces have provided tax audit services through websites or applications.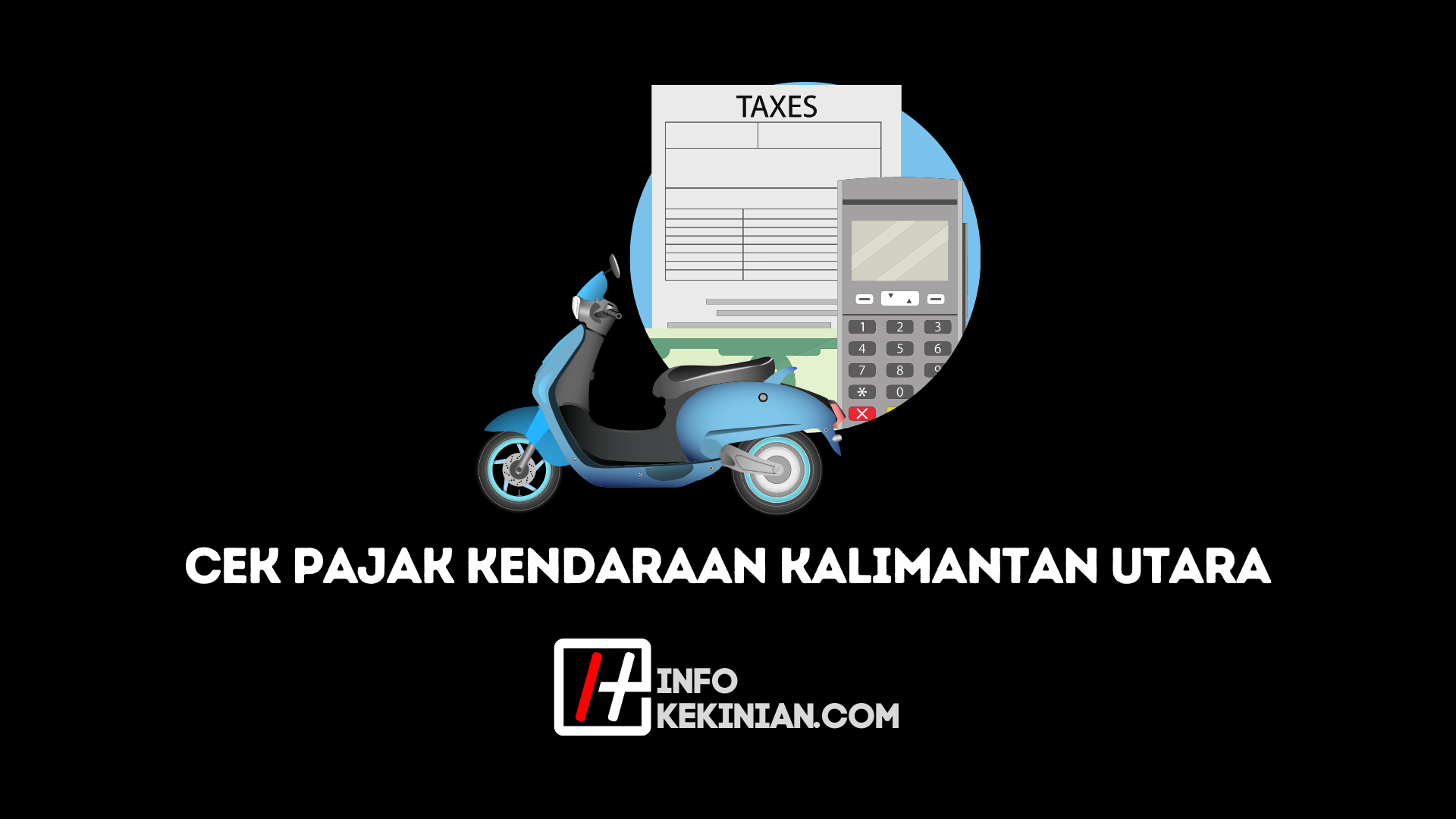 In addition to making checking easier, it can be done quickly with an internet network.
Check Vehicle Tax Via the Kaltara Website
The Kaltara e-Samsat software is very useful for checking vehicle taxes in North Kalimantan.
This application can be downloaded for free only in the play store, check how to use the Kaltara e-samsat application below:
1. Download the E-Samsat Application on the Google Play Store
An application called the North Kalimantan e-samsat was released by an official developer from the North Kalimantan provincial BPPRD.
The app is quite small and won't take up much space on your phone, no need to worry if your phone has little storage.
You can download it for free on the Play Store, then install the application.
2. Open the PKB Info Menu in the Kaltara E-Samsat Application
After successfully downloading the North Kalimantan e-samsat, the start page will appear.
Among them are PKB information services, mechanisms, Samsat service locations and information on requirements, select the PKB Info menu.
3. Check Motor Vehicle Tax Info
How to check vehicle tax online in this application is very easy. Simply enter your license plate number in the form provided, then click on view PKB info, wait for the process of searching for your vehicle tax and PNBP information to complete.
It doesn't take long for all detailed vehicle tax information to be visible on the application.
Not only information about the cost of taxes that must be paid, the information is complete with detailed information on other vehicles.
North Kalimantan E-Samsat Application Features
There are several instructions provided by the North Kalimantan e-samsat software and all of these features can be accessed free of charge.
In fact, there are no advertisements at all that appear when using the North Kalimantan E-Samsat, you can freely get services without interruption of advertisements.
The most important feature is PKB info, this feature is used to check your motor vehicle tax information.
Checking this application only requires a license plate without a vehicle frame number.
Then there is a mechanism feature that contains payment requirements via e-samsat and how to make payments.
The current payment mechanism is via SMS. Another feature is information on the location of Samsat office services in North Kalimantan.
All lists of Samsat service offices from various regions under the autonomy of North Kalimantan are available in this application.
Furthermore, there is a requirement information feature ranging from vehicle mutation requirements to all requirements regarding STNK administration.
All of these requirements will make it easier for you to manage administration as needed.
There is also a mobile samsat schedule feature which is available complete with days and hours as well as the place where the mobile samsat will be located.
Finally, there is a guide feature, but this feature is not fully present yet and is still in the process of being refined.
Conclusion
Now you don't have to bother coming to the Samsat office to check taxes.
Doing a way to check vehicle tax online through an application will make it easier because it can be accessed only from a smartphone.
Thus the article regarding North Kalimantan Vehicle Tax Check and don't forget to keep visiting the Infokekinian website.
Because we also have a lot of other information and recommendations which of course will be useful and help current friends.