Infokekinian.com – On this occasion I will share a capital investment option of IDR 10,000. So, watch this article until it's finished.
Is there an investment with a capital of 10,000 rupiah? You know, nowadays there are lots of internet businesses with very little capital.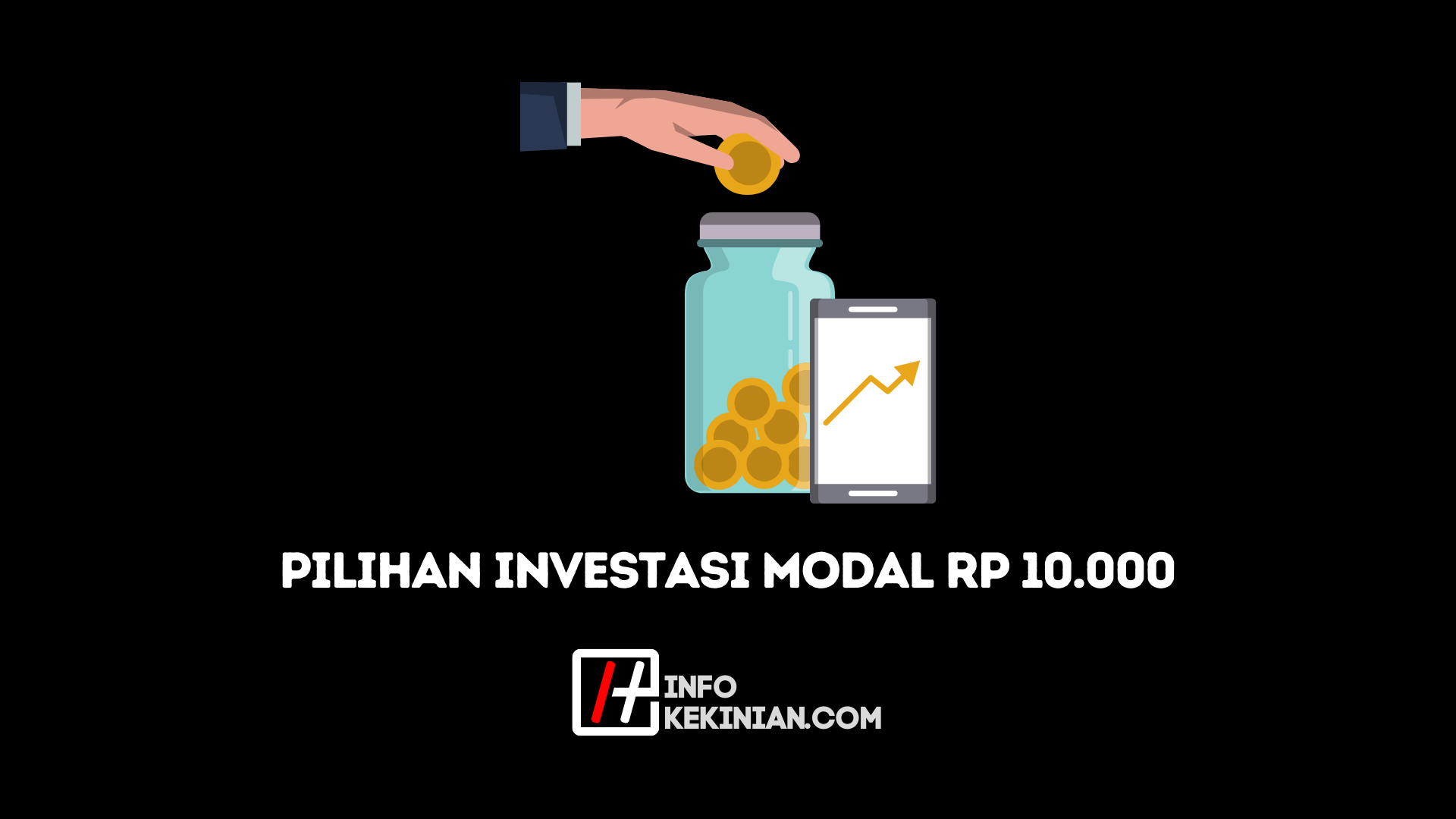 Even though it's cheap, if you keep doing it for a long time, you will get maximum results.
Investment is no longer something expensive that can only be done by people who have a lot of money.
You don't need to raise any money to get started. This is because the current investment is relatively affordable.
2 Small Capital Investment Options
Anyone can invest, including you who have a mediocre income. The following are investment options with capital starting from 10,000 rupiah:
1. Mutual funds
In the past, to invest in mutual funds, you had to spend at least 100,000 rupiah. But for now, you can start with a capital of 10,000 rupiah.
Mutual funds are investment instruments whose fund management is entrusted to an Investment Manager (MI) who has a permit from the Financial Services Authority (OJK).
Mutual funds are not bank products, so they are not guaranteed by deposit insurance agencies (LPS), like deposits. Mutual funds are also not guaranteed by the state because they are not investment products made by the government.
Mutual funds are investment products in the capital market. You can choose the type that suits your risk profile.
There are four types of mutual funds, namely money market funds (low risk), fixed income funds (low risk), mixed funds (medium risk) and stock market funds (high risk).
Online mutual funds are making this investment even more popular. Because, besides being easy, the price is also very cheap.
For example, online mutual fund investments made on online investment transaction platforms owned by securities companies.
You can buy mutual fund products sold by these securities companies starting from 10,000 rupiah on the platform.
You can also add or top up, transfer and cash out.
Another place to invest in 10,000 rupiah online mutual funds is through marketplaces or online shopping sites.
Usually, the marketplace works with several securities to sell their mutual fund products.
Obviously, you can invest in mutual funds online, and transactions can be made anytime, anywhere via a gadget or smartphone.
In addition, the registration process is quick, only a few minutes and some offer free transaction fees.
The most important thing is to choose a place to invest in online mutual funds and securities companies that are registered and supervised by the OJK to ensure their safety.
2. Gold
You don't need to buy a gram of gold for investment. Now, gold investment can be done with only 10,000 rupiah.
This is possible because the modern gold investment system is run by a savings system.
The trick is through a special gold investment application or marketplace. You can also buy or sell gold or trade online on the marketplace.
Even though transactions are carried out online, gold is also available in physical form. Yes, every gram of gold you buy online will be converted into physical form and can be withdrawn at any time.
Conclusion
That's a little about investment options that you can use when you want to invest with little capital.
Thus the article regarding Capital Investment Options of IDR 10,000 and don't forget to keep visiting the Infokekinian website.
Because we also have a lot of other information and recommendations which of course will be useful and help current friends.