Infokekinian.com – Below is information about CoinMarketCap: Cryptocurrency movement site. So see this article to the end to find out more complete and clear information.
The CoinMarketCap (CMC) website displays the market capitalization of digital currencies or cryptocurrencies.
CMC also displays the percentage change in the amount and volume traded in the last 24 hours, as well as the market cap, which is the total value of coins in circulation.
CoinMarketCap's data is updated regularly, as they receive feedback from various cryptocurrency exchange sites as well as directly from crypto coin entrepreneurs, ensuring that the numbers are as accurate as possible.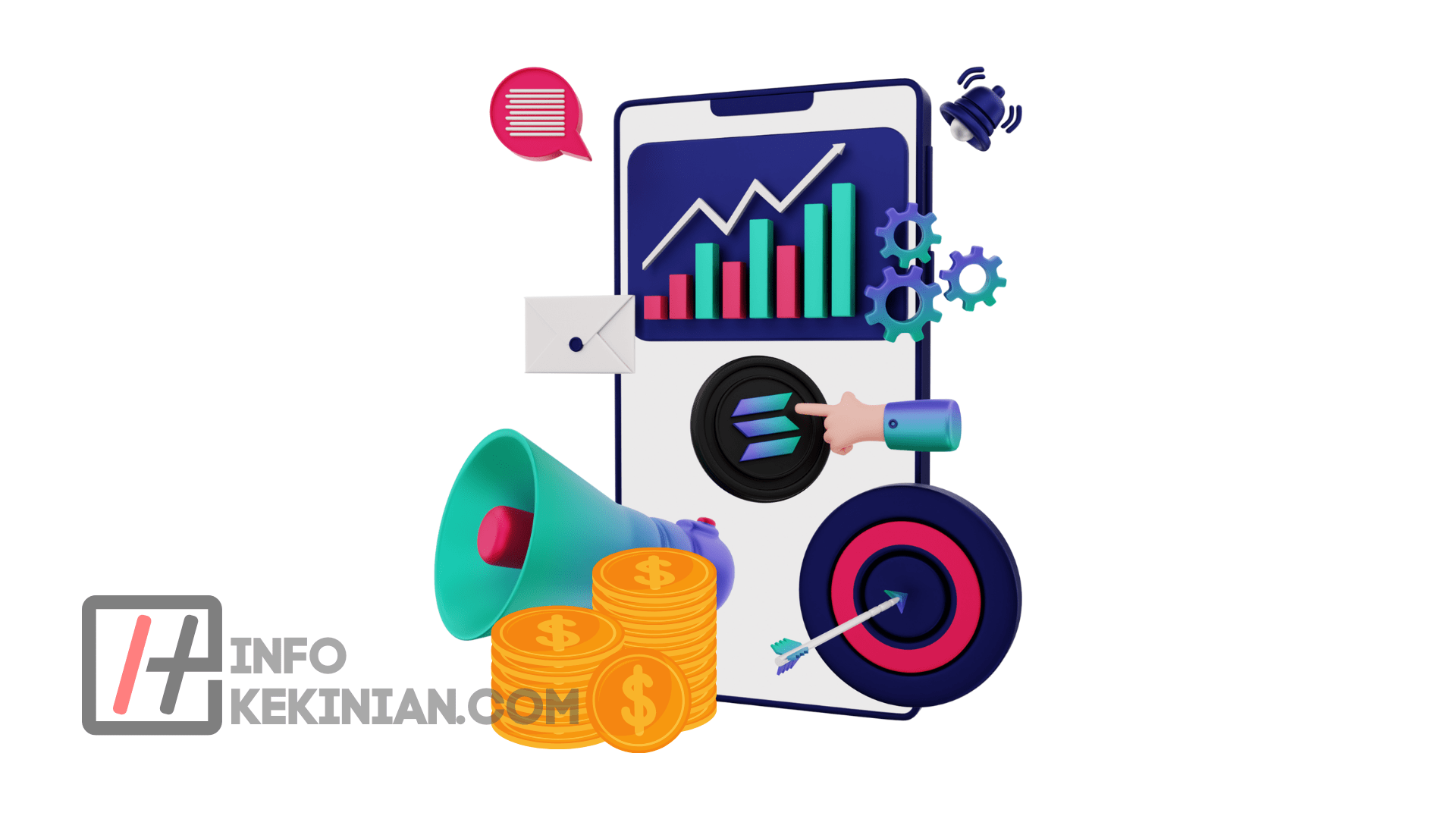 The market chart displays the movement of the coin's price over the last seven days, allowing you to quickly determine whether the coin's value is increasing or decreasing.
Because coins are ranked by total market cap rather than ability to grow in value, individual coin values, and so on, looking at the top coins doesn't always indicate which currency is increasing in value the fastest.
Uses of CoinMarketCap
CoinMarketCap is a great site to follow the movements of all major and smaller cryptocurrencies, check how many coins are being mined each day and see how the price moves.
This simplified overview of everything makes it easy to quickly navigate to the coin you are interested in and is a great tool to have next to your exchange account.
CoinMarketCap is not a site where you can exchange coins or collect advice about coins.
So it's just a tool that you have to use in conjunction with other informational platforms, so that you can easily follow market trends and make your predictions when you want to invest in coins and make a profit.
How Often Are New Crypto Coins Added?
CoinMarketCap has a forum on Bitcointalk.org where anyone who has created their own coin is welcome to suggest having their coin added to the website.
The owner of CoinMarketCap will then look inside the coin, how much is in circulation, value and all the other information he needs and make a decision whether he wants to add it or not.
The general rule is that new coins will be added weekly, at which point any coins deemed dead are also removed from the site.
In some cases there will be more regular updates, but in general you can expect to see new cryptocurrencies added every week.
Conclusion
That's a little information about the site to follow the movements of all Cryptocurrencies, which is called CoinMarketCap.
Thus the article about CoinMarketCap: Cryptocurrency Movement Site and don't forget to keep visiting the Infokekinian website.
Because we also have a lot of other information and recommendations which of course will be useful and help current friends.