Infokekinian.com – Below is information regarding recommendations for CPU coolers under 1 million, which are suitable for computers and gaming. Check out this article to the end to find out more complete and clear information.
The presence of a cooler or cooler for computers still seems to be underestimated.
As we know, the cooler has only one task which we think is quite important, namely lowering the temperature of the processor.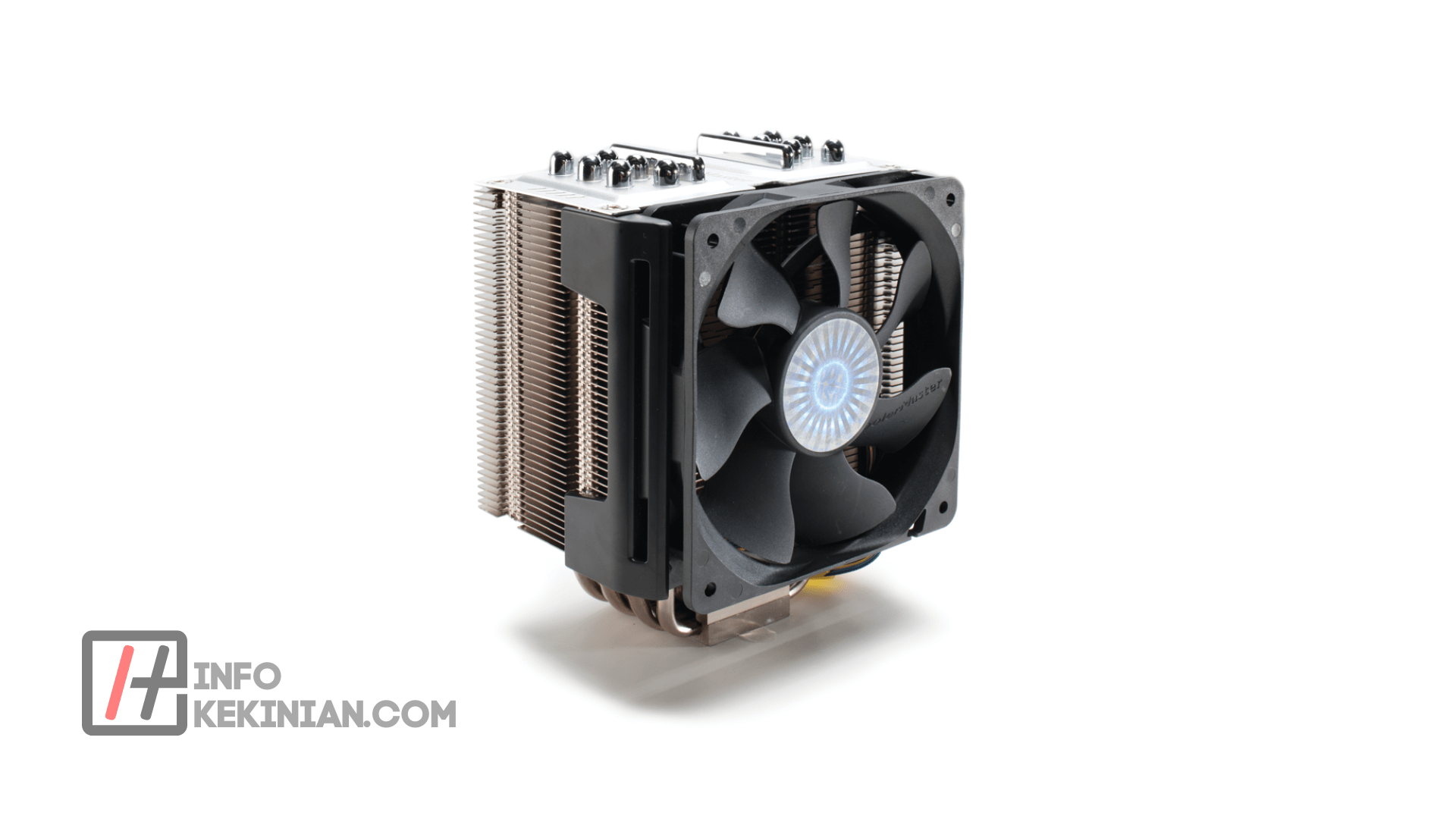 A cooler turns out to have a form that we think is rather stylish besides having this noble task.
To show that you are a contemporary gamer, some brands even offer color choices.
If previously we discussed many types of computer coolers, this time we will try to offer some recommendations for just this one part.
This suggestion has all types, of course adapted to the platforms and sockets that are often used today.
Don't worry that you need a little money, and we also have recommendations for those of you who don't like RGB colors.
Disclaimer:
Here we only provide recommendations, not sort these cooling solutions based on performance.
So, the sequence below is not a benchmark that cooler A will be better than cooler B, and so on.
Best Cooler Recommendations
Here are the 7 best cooler recommendations for computers under 1 million:
1. Scythe Big Shuriken 3
We start with this recommendation with products from Sakura Country with the Scythe brand. Stretching the top-down cooler model, but the dimensions offered are more than ideal to fit even the smallest motherboard.
Based on the specifications offered, this Japanese-made cooler is more than enough to reduce the heat generated even by mid-end processors.
Speaking of exact values, Big Shuriken 3 is still considered ideal for retaining heat from processors with a TDP below 150W.
Interestingly, the included fan is low-profile, meaning it has a thickness below average, making it suitable for cases with limited space.
Apart from that, there are two cooling modes that you can use, namely to cool RAM or VRM on the motherboard.
Additionally, I used this cooler by Scythe on a refreshed Intel 10th Generation computer, and this cooler shows off its power.
Believe it or not, but this cooler, which is priced starting at 500 thousand Rupiah, really offers price-to-performance which is very good.
2. Jonsbo CR-2000GT
For those of you who need a big cooler with a colorful touch typical of contemporary gamers, the Jonsbo CR-2000GT can be the solution.
For ordinary people, the Jonsbo brand might sound foreign, but not to enthusiasts.
Just to add, this brand from Bamboo Curtain gave birth to cases and fans made of premium materials, but they are still affordable enough for you to have.
From its appearance, it appears that the cooler that stretches the dual-tower model is ready to quell the hot temper of even mid-high processors.
In fact, based on the information listed on the official website, the CR-2000GT is capable of holding a processor with a maximum TDP of up to 250W.
This cooler model from Jonsbo will certainly be very suitable for those of you who want to show off the innards of the computer you are using.
What's more, Jonsbo is armed with an RGB panel, of course it is more of a consideration to ask for him, with estimates starting from 500 thousand Rupiah.
3. Deepcool Gammaxx GTE V2
If our second recommendation is too big for the case you are using, don't worry, because Deepcool Gammaxx GTE V2 can be a consideration.
Even though this brand is slowly fading away, its existence should not be underestimated because Deepcool is an old player.
The tower model that is offered with a white heatsink seems to be very suitable if you want to create a setup with a clean concept.
Based on the specifications offered, this cooler from Deepcool looks capable of holding a TDP of up to 175W. Unfortunately, this cooler again doesn't support the LGA1700 socket from Intel.
Even though the website says that it supports 12th Generation Intel processors, we feel that this bracket is not available for free.
Priced starting from just 200 thousand Rupiah, this is a reasonable and cheap price for this cooler.
4. ID-COOLING SE-214-XT ARGB
Enter the fourth recommendation, and maybe the recommendation that the current friend has been waiting for who needs a cooler for the LGA1700 that he previously owned.
That's right, the ID-COOLING SE-214-XT ARGB really supports the out-of-the-box LGA1700 socket, aka without the need to buy additional accessories.
It seems that the tower model is the ideal type of cooler to quell the fury of the current processor from Intel.
Uniquely, the ARGB frills provided are said to light up even on older model motherboards, but cannot be synchronized with the motherboard.
That is, the colors offered are fixed colors. Talking about the price, this cooler is quite cheap compared to other competitors.
You only need to spend around 200 thousand Rupiah, and you can bring this cool cooler home.
5. Noctua NH-U12-S Redux
I don't think the list is complete if you don't include brands that always offer the best aftermarket coolers for computers under 1 million.
Of course, the brand is Noctua, which is often recommended by enthusiasts in the computer world. One of them is the Noctua NH-U12S Redux.
At first glance, it's almost invisible what differentiates it from other competitors that stretch the tower model as well in general.
However, for modern friends who have seen how a cooler from the Noctua brand works, of course you will be amazed, especially the noise it produces.
Noctua previously said that you can get a bracket for the LGA1700 socket separately.
However, at the end of 2021, Noctua preferred to include this bracket directly in the sales package.
So, you don't have to worry and be confused that this cooler is not compatible with Intel 12th Generation Alder Lake
The author recommends this cooler especially if you really like setups that don't require a variety of worldly glittering colors.
Prices start from 700 thousand Rupiah, an estimate that is quite reasonable if you prioritize silence like a writer.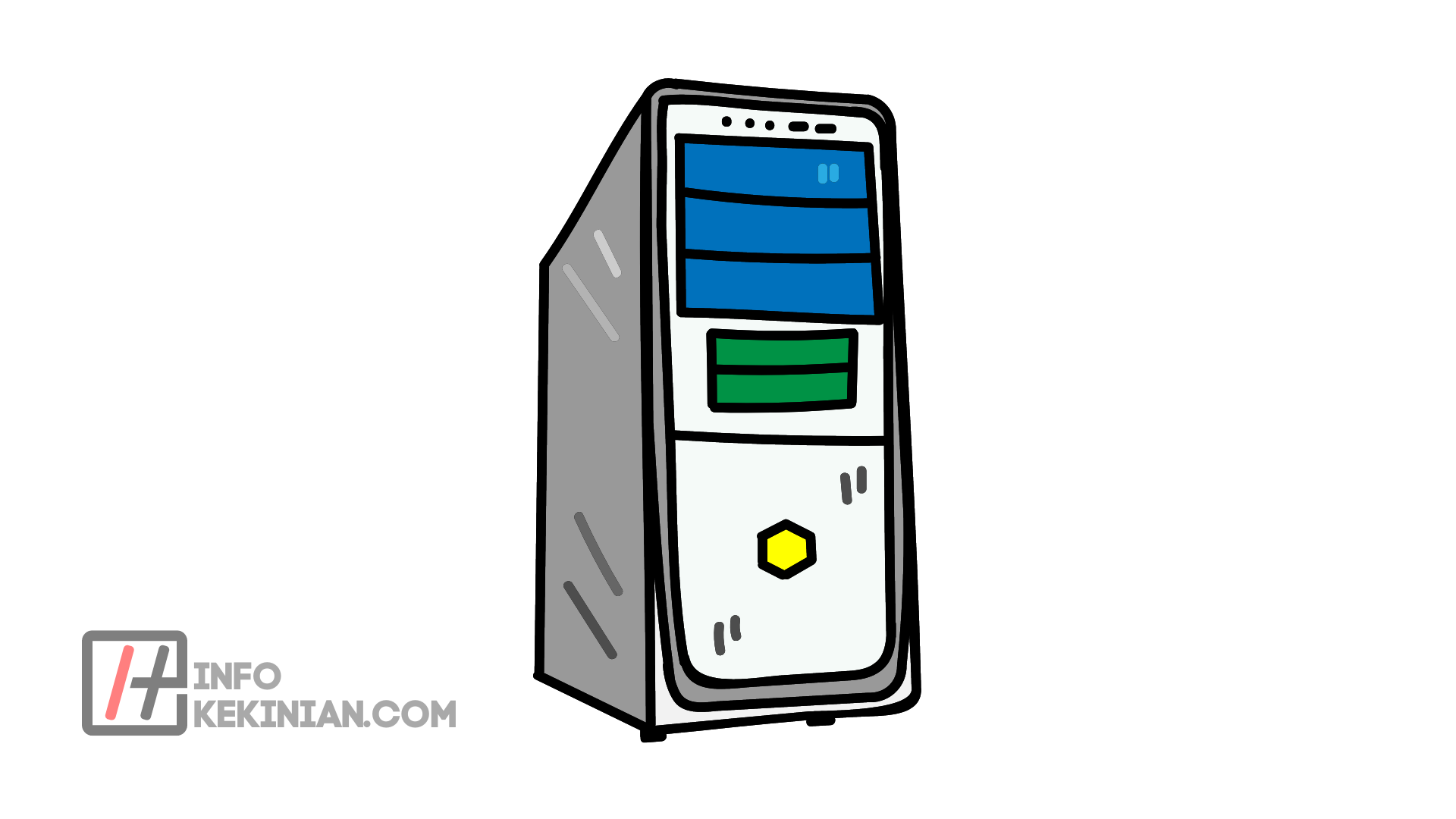 6. Antec Neptune 240 ARGB
Of course, this recommendation would not be complete if it did not include an all-in-one cooler with a universal size, 240mm.
Interestingly, this AIO has a price that we feel is very competitive. Of course, we let him in and occupy the best cooler recommendations for computers under 1 million.
We recommend Antec Neptune 240 ARGB if the tower or top-down model can no longer stop the heat being generated by your processor.
Apart from providing a better temperature drop, don't forget that this AIO cooler model is also proven to be able to beautify your computer. Unfortunately, this cooler from Antec still doesn't support the latest Intel LGA1700 socket.
However, the starting price tag of 700 thousand Rupiah seems really tempting, especially since Antec is a well-known brand that is well known.
7. THERMALRIGHT AXP90-X36
Closing the recommendation for a CPU cooler under 1 million is the THERMALRIGHT brand with its AXP90-X36.
This cooling solution is more for those of you who are assembling your dream computer in a mini form, or even using a barebones type.
The selling point of this cooler made by THERMALRIGHT is of course only 2cm high. When combined with the low-profile fan, the maximum height of the AXP90-X36 cooler is only about 3.6cm, which is quite small.
At first glance, what the AXP90-X36 has to offer has the same concept as one of the well-known brands.
However, the official price tag is only around 400 thousand Rupiah, making it have its own considerations for owning it.
5 Cheap CPU Cooler Recommendations for Gaming PCs
Air coolers consist of a cooler to move heat away from the processor and one or more fans to disperse that heat.
It's the same principle as a stock cooler, but usually larger for better heat distribution.
For most users looking for increased performance at an affordable price, air cooling is ideal.
The following are recommendations for the best cheap CPU Cooler / Fan Processor 2022 for your PC. Prices start from 2 hundred thousand – 3 million:
1. Cooler Master Hyper 212 Evo
The Hyper 212 Evo is well known in the PC building community for its solid performance and low price. It has four heat pipes to carry heat to the 4.6 x 2.0 x 6.3 inch heat sink.
It is also compatible with many modern Intel and AMD processors. The price of this CPU Cooler is IDR 419,000.
Its reasonable size means it will easily fit into most cases, with the exception of very small compact cases which can be too wide in size.
The Hyper 12 Evo comes with a single fan, which is sufficient for most users. Though, there is an option to add a second 120mm fan if you need more cooling.
2. Noctua NH-D15
The Noctua NH-D15 is ideal for those who want serious cooling performance, especially when overclocking.
This beefy cooler has six heat pipes and two fans, one of which is sandwiched between two sets of fins.
The fans are 140mm for maximum airflow and can be run at low speed for quieter operation. The price of this CPU Cooler is IDR 1,253,000.
This cooler's neat feature is the hidden low fin. This creates a cut-out effect on the underside of the cooler.
This means that even if the cooler is massive, there's still enough room for the taller memory stick underneath.
This cooler supports most Intel and AMD chips and comes with an easy-to-use installation kit.
3. be quiet! Dark Rock 4
If silent operations are your priority, then you will be well served by silent ones! Dark Rock 4.
This cooler has a big size but a small sound profile, with the barely audible Silent Wings fans that the company made popular.
The 135mm fan stays under 22dB even at maximum speed. The price of this CPU Cooler is IDR 996,000.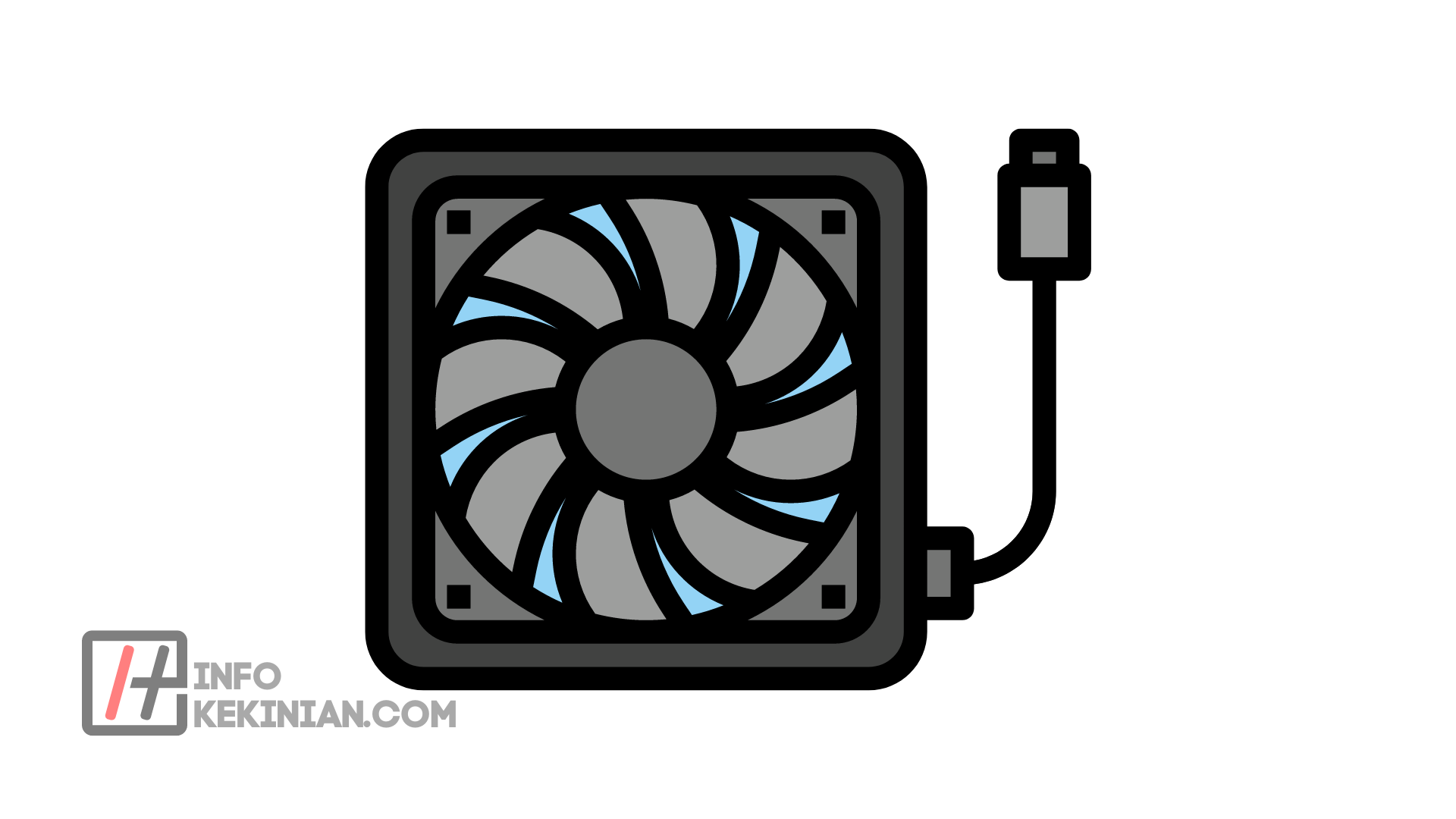 To meet cooling requirements with minimal noise, the cooler features six copper heat pipes and specially contoured cooling fins.
There's also an option to add a 120mm fan to keep your processor cooler. Like others, it is compatible with most Intel and AMD processors.
The Dark Rock 4's medium size means it should fit most full or medium size cases.
All-in-One Water Cooler
An alternative to air cooling for those looking for top-tier performance is an all-in-one liquid cooler.
Unlike custom water cooling setups, all-in-one coolers are basically plug and play.
They consist of a closed loop of liquid that circulates through a block affixed to the processor and out to the radiator. Liquid carries heat from the processor to the radiator, where fans disperse it.
All-in-one coolers are virtually maintenance-free and give you the benefits of high-performance cooling without the challenges of custom water-cooling setups.
4. Corsair H150i
The Corsair H150i is a favorite for those who want solid performance without the extra frills.
The coolers come in 240mm, 280mm, and 360mm sizes each equipped with one, two, or three low-noise fans.
The fans provide great airflow and don't go over 20dB even at full throttle.
There is an option to turn off the fans completely when the temperature is low for quieter operation. Cooling performance can be customized via Corsair software.
You can change fan and pump speeds, and monitor your CPU and coolant temperatures.
There are also several RBG lighting options for blocks if you want to match your PC's color scheme. The price of this CPU Cooler is IDR 2,388,000.
The cooler is compatible with most modern Intel and AMD processors, and the tube is long enough to attach the cooler comfortably to most mid-tower and full-tower cases.
5. NZXT Kraken X62
If you want performance and aesthetics, the NZXT Kraken X62 is the most beautiful all-in-one cooler on the market.
The CPU block has an infinity mirror design that shows off a stunning swirling pattern in the color of your choice.
There are many lighting modes that can be controlled via NZXT's Cam software, and you can customize the color of the NZXT logo for the perfect color match.
Kraken X62 isn't just about looks. It comes in a variety of sizes, with 120mm, 140mm, 240mm, 280mm, and 360mm variants available.
It has a quiet but powerful pump, and with the software, you can adjust the pump and fans.
Tubing was reinforced to keep him afloat, and the fans ran cool too.
Compatible with most Intel and AMD chips, it's the ideal choice for users who want an all-in-one that offers stunning aesthetics without compromising on cooling. And the last one is the price of the CPU Cooler recommendation below 2 million, to be more precise, Rp. 1,756,000.
Conclusion
That's a little information about several types of CPU Cooler recommendations under 1 Million, and the best CPU coolers for gaming that you can consider.
Because it is obligatory to adjust the type of cooler that you will take with the processor that you are using, along with the type of case.
Apart from the cooler, there are many external factors that affect how hot a computer generates.
Among them is the type of case, how much air space there is, even cable management has an impact on the temperature of a computer.
But one thing is certain, we must adjust the type of cooler that we will use so that we can cool the processor optimally.
Thus the article regarding Cpu Cooler Recommendations Under 1 Million and don't forget to keep visiting the Infokekinian website.
Because we also have a lot of other information and recommendations which of course will be useful and help current friends.