Infokekinian.com – In the following we will explain how to easily deposit cash via the Bank BSI form, and we will also explain how to withdraw cash via the form. Let's see!
The obligation to deposit cash may be one of the daily activities of most customers Islamic banks in Indonesia.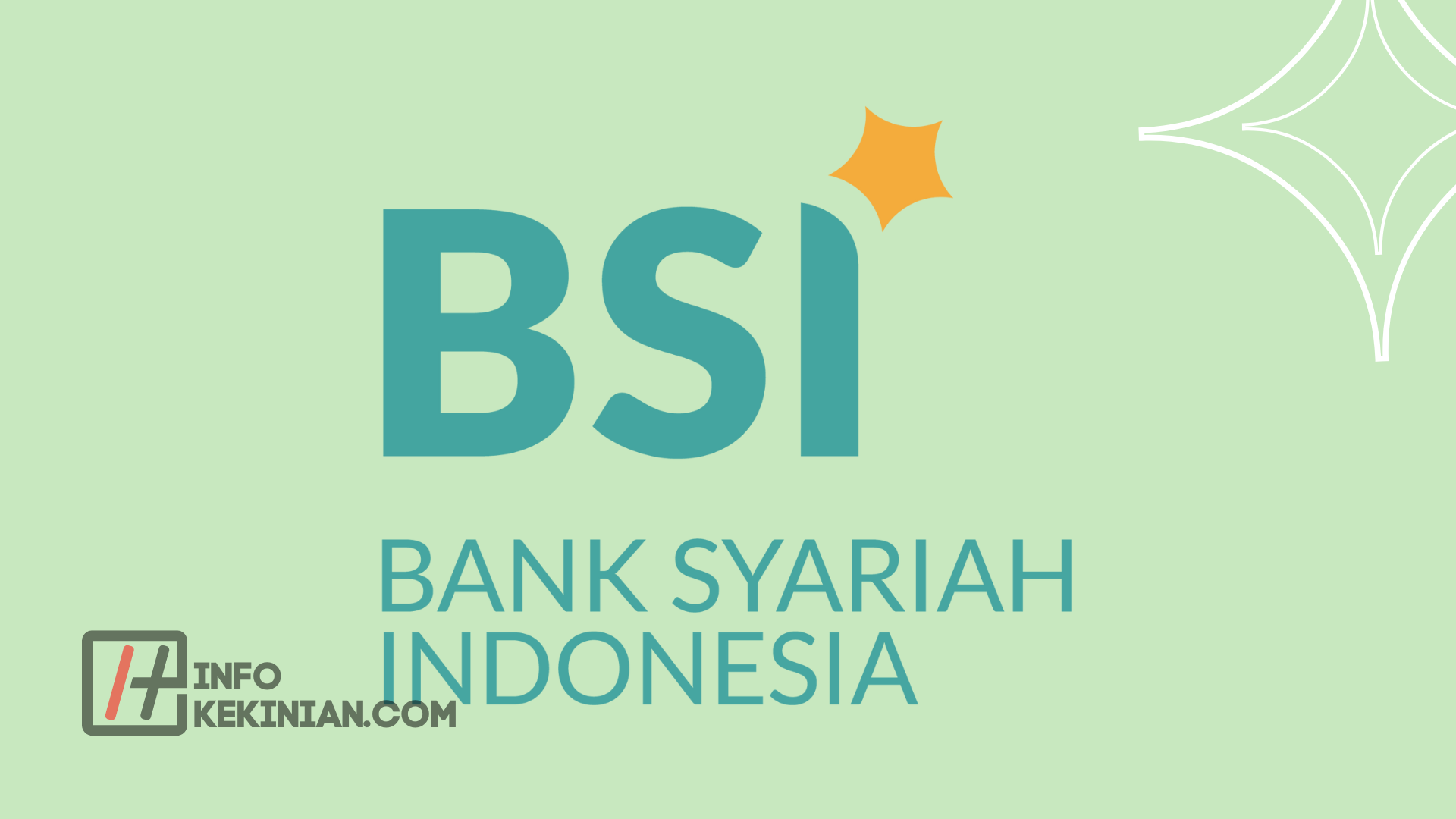 If you are a customer of Bank BSI, you have two options for making a cash deposit, first, through a teller, and second, through a cash deposit machine.
Compared to the teller approach, depositing cash using an ATM is the preferred option.
As is common knowledge, BSI bank customers range in age from young people to the elderly.
Customers, especially the elderly, usually do not know that this cash deposit can be made using an ATM.
Because they believe that only bank tellers should accept cash deposits. Therefore, we will explain the cash deposit lessons at Bank Syariah Indonesia, both through cash deposit ATMs and bank tellers.
In addition, it is worth mentioning that BSI cash deposits can be made online via the official BSI website at webform.bsm.co.id/setor.
There, you only need to complete the cash deposit form according to the instructions given. We will also pass on this information later in this conversation.
Therefore, it can be said that online BSI cash deposits are the most different from BRI cash deposits and other banks.
In addition to sharing information about the process, we will also provide other information.
To learn how to deposit cash at Bank Syariah Indonesia, you need to keep paying attention to the current conversation until it's finished.
Every time you make a cash deposit, you must know the advantages and disadvantages of this method.
Therefore, before choosing to use the chosen strategy, you can consider it first.
Complete information on how to deposit cash at Bank Syariah Indonesia has been summarized by InfoKekinian.com below, so watch this article until it's finished!
What is Bank Syariah Indonesia (BSI)?
Being one of the countries with the largest Muslim population in the world certainly opens up the potential for the Islamic finance industry which is certainly quite promising in the future.
This can happen if there is a synergy that must be upheld in economic principles between public awareness of sharia-based halal transactions and policy makers.
In recent years, sharia-based services and products in Indonesia have experienced a significant increase.
So that the Indonesian government observes this and considers it as an important moment in the basis of the sharia economy in Indonesia.
It is from this optimistic attitude that the government has made the decision to combine the 3 lists of large Islamic banks made by state-owned enterprises.
Namely PT Bank BNI Syariah Tbk, PT Bank BRI Syariah Tbk, and PT Bank Syariah Mandiri Tbk which then created a new intensity called Bank Syariah Indonesia or BSI.
RI President Joko Widodo firmly said that the government is very serious in developing sharia-based services and being able to survive amidst the turbulent economic conditions.
And the merger of these 3 Islamic banks was also directly inaugurated on 01 February 2021.
With the BSI, the government is committed to being able to boost the economy and hopes to become new energy in the national economy.
BSI is also a reflection of the face of sharia in Indonesia which is universal, modern, and can provide good for all Indonesian people.
The merger has made BSI the largest Islamic bank in Indonesia with total assets of Rp. 239.56 trillion, which has more than 1,000 branch offices and 20,000 employees.
Three Banks Merged to Become Indonesian Sharia Banks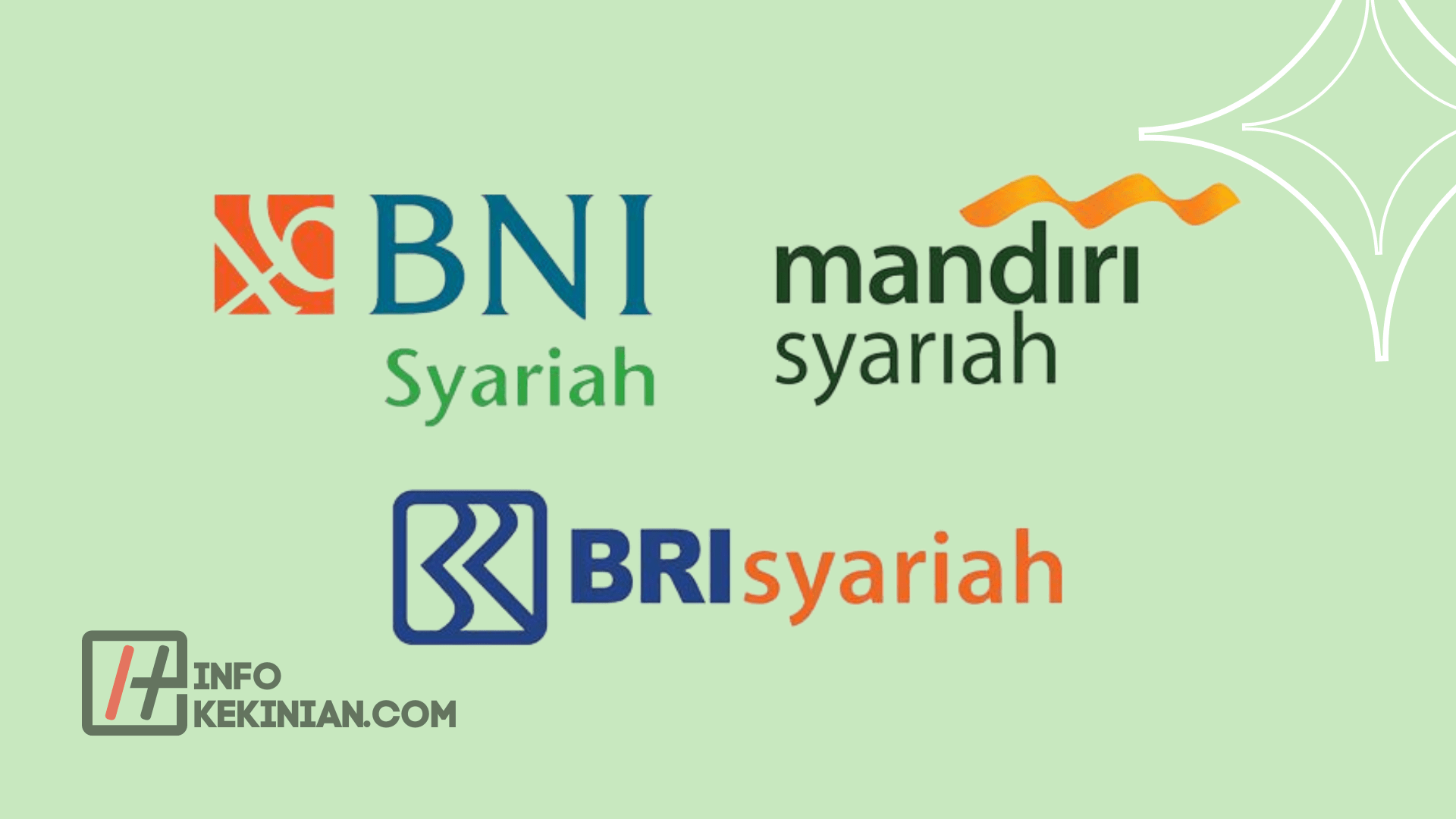 The process of merging three large Islamic banks in Indonesia is a milestone that will open up many new opportunities to support the people's national economy.
Each sharia bank certainly has its own background and history which further strengthens BSI's position in the future.
The following is a little information about the 3 state-owned banks that joined BSI:
1. PT BRI Syariah Tbk (BRIS)
PT BRI Syariah Tbk, commonly known as BRIS, was originally formed through the acquisition of Bank Jasa Arta by BRI on December 19, 2007.
After that, BRI Syariah began operating on November 17, 2008 with the foundation of Islamic Sharia principles.
BRI Syariah focuses on various segments of society and continues to expand widely to offer a wide variety of Sharia products to its customers.
Then in 2018, BRI Syariah began to conduct an initial public offering of shares on the Indonesia Stock Exchange and became the first BUMN in the Sharia sector to conduct a public offering of shares.
2. PT Bank Negara Indonesia Syariah (BNIS)
Bank Negara Indonesia Syariah (BNIS) was established on April 29, 2000, with the opening of 5 main branch offices in Yogyakarta, Pekalongan, Malang, Banjarmasin and Jepara.
The establishment of BNI occurred after seeing the condition of Islamic banks during the 1998 monetary crisis which were able to stand still without significant changes.
In the process of banking operations, BNI Syariah always pays attention to Sharia aspects which are directly supervised by the DPS (Sharia Supervisory Board) which has been tested to comply with Sharia requirements.
3. PT Bank Mandiri Syariah (BMS)
Bank Mandiri Syariah (BMS) was originally a bank that was founded from a merger of four banks, namely Bank Dagang Negara, Bank Exim, Bank Bumi Daya and Bapindo which began to be affected by the monetary crisis in 1998.
After that, a consolidated team was formed to carry out the development of Islamic banking, and on November 1, 1999, Bank Syariah Mandiri was formed.
Until now, Bank Mandiri Syariah has been able to combine business ideals with spiritual values as its operational basis.
This is what makes Bank Syariah Mandiri continue to grow until now and become part of BSI.
Characteristics of Islamic Banks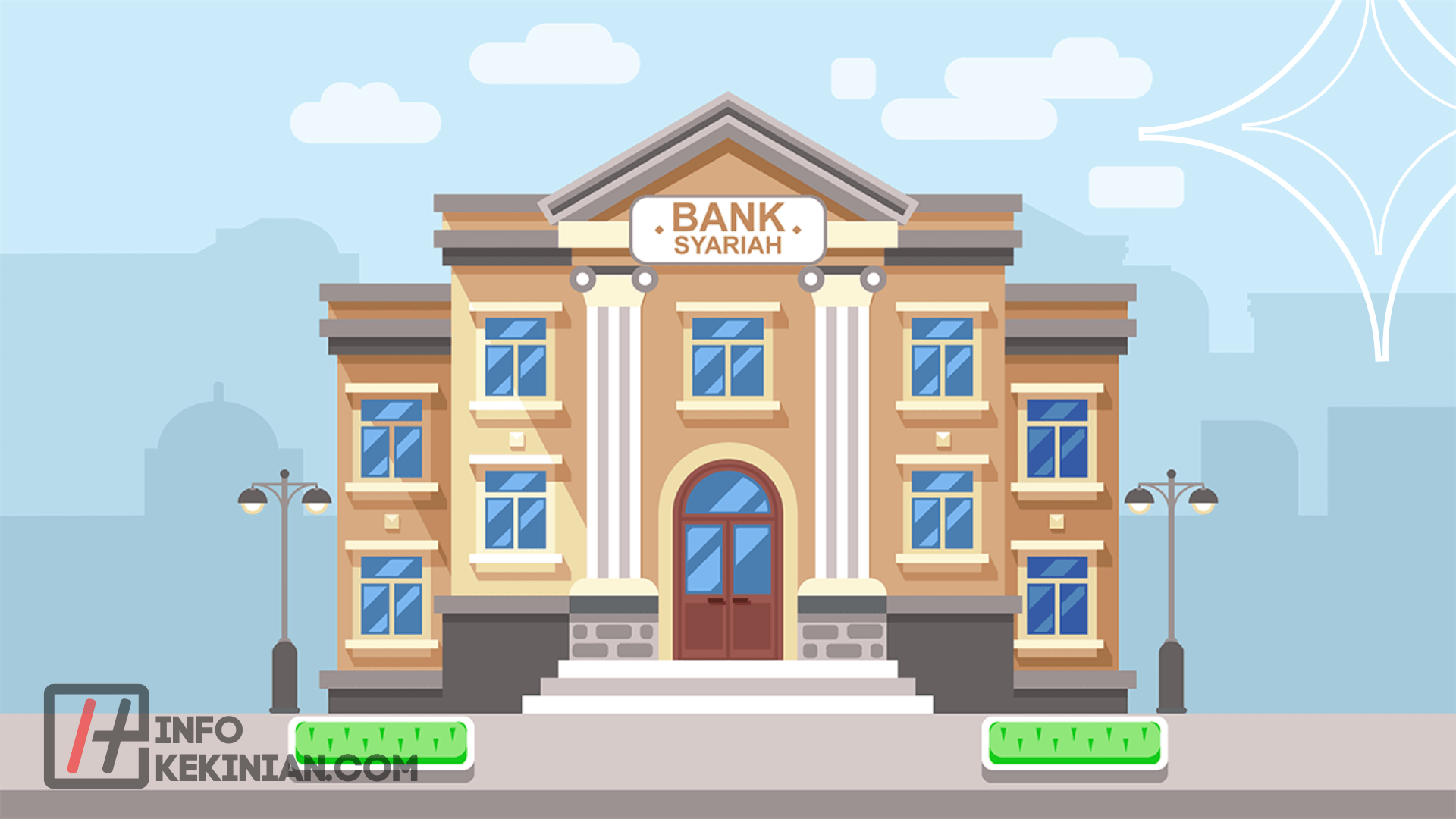 After getting to know a little information about Islamic banks, here are some characteristics of Islamic banks, including:
1. There is a Sharia Supervisory Board (DPS)
One of the characteristics of an Islamic bank is having a Sharia Supervisory Board (DPS) as a supervisor, in addition to the Financial Services Authority (OJK).
DPS is a direct representative of the Indonesian National Sharia Council (DSN-MUI) in every institution that provides sharia products and services.
The presence of SSB in Islamic banks is of course to ensure Sharia compliance with the products and services provided.
From the planning stage to the process of launching a product or service and ready to be offered to customers.
2. No Fixed Returns
The next characteristic is that there is no fixed return system, because if you set a fixed return it will give room for gharar or uncertainty.
Meanwhile, gharar is something that is not allowed in Islamic law.
Therefore, you need to make sure the nominal financing is before knowing that the project is experiencing a profit or loss that cannot be in an Islamic bank.
3. Using a Ratio or Profit Sharing System
One thing that is different from other conventional banks, this Islamic bank uses a profit sharing system or ratio as a form of providing benefits to its customers.
But, why is this ratio system allowed while interest rates are called haram?
The ratio system is allowed because there are differences in contracts between the two. Contracts used in conventional banks will usually cause usury.
Meanwhile, in Islamic banks, the contract used is mudharabh and makes the customer the owner of the funds, while the bank acts as a fund manager.
4. No Fixed Percentage
You can find the next feature in financing products, namely the absence of a fixed percentage. Why isn't it allowed?
This is because the fixed percentage is usually attached to the remaining debt even though the deadline for the agreement has been completed.
Functions of Islamic Banks
As explained above, that the function of Islamic banks is the collection and distribution of funds to the public. However, there are still several other functions, including:
1. Investment Manager
One of the functions of Islamic banks is as an investment manager. With the mudharabah contract discussed earlier, Islamic banks also directly function as investment managers.
This is because Islamic banks as managers of customer funds determine the level of profit and loss sharing that will later be received by customers as owners of funds.
Expertise, prudence, and professionalism of Islamic banks as investment managers play an important role in this regard.
2. Investors
The second function of Islamic banks is as investors. As an investment manager, Islamic banks will of course also carry out investment activities.
Of course, the investment instruments chosen by Islamic banks are only those permitted by Islamic law.
Some examples of instruments that are permitted in Islamic law include those that use musyarakah contracts, leasing contracts, and mudharabah contracts in their transactions.
3. Financial Services
As a provider of financial transaction services, in this function Islamic banks will refer to their basic functions.
And in carrying out this function, Islamic banks will innovate in creating new services and products in accordance with the wishes and needs of customers.
4. Social Functions
The last function refers to social functions, of course Islamic banks will have Corporate Social Responsibility (CSR) funds.
In addition, Islamic banks will have services such as infaq, endowments, zakat, and financing using qardul hasan contracts.
BSI Cash Deposit Limits and Fees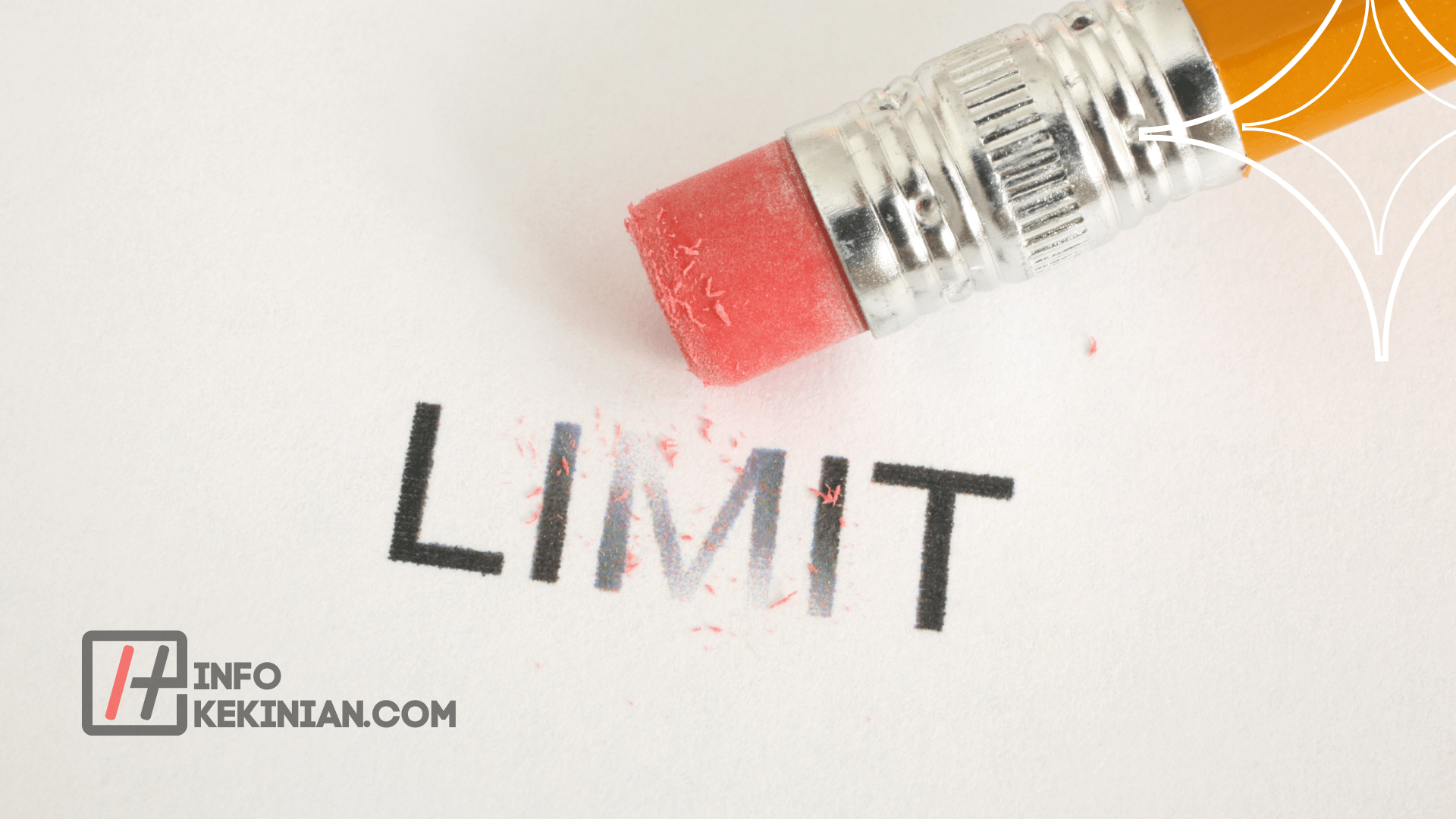 At the beginning of this conversation, we will explain information on limits and cash deposit fees for Bank Syariah Indonesia for all deposit methods.
Similar to the daily limit for BSI transfers, cash deposit transactions have a maximum daily limit.
The amount of cash that can be deposited through an ATM, as determined by Bank BSI, is at least IDR 50,000.
Regarding cash deposits at teller counters, you can make deposits in any denomination.
Regarding administrative fees, you will only be charged an administration fee based on the type of card used, namely IDR 2,000 for Gold VISA administrative fees, IDR 3,000 for VISA Platinum administration fees, and IDR 1,000 for Silver VISA administration fees.
Easy Way to Deposit Bank Syariah Indonesia Cash
As previously mentioned, Bank Syariah Indonesia accepts deposits in various ways.
First via bank tellers, then ATMs, and finally online. The steps are listed below:
1. BSI Cash Deposit Via Teller
The first way to deposit cash or save is through a BSI teller, this method can be used if the ATM machine in your area is under maintenance.
Here are the steps:
The first step is to visit the BSI branch office in your area
Arriving at the location, you can ask for help filling out the cash deposit form from the security guard
Then, submit the form to the bank teller and wait for your name to be called
When your name is called, give the teller the amount of the cash deposit that you listed on the cash deposit form
The teller will then complete the cash deposit transaction. A cash deposit receipt can serve as proof.
2. BSI Cash Deposit Via BSI ATM
The second option is to deposit cash through a BSI ATM machine, which usually has only a few BSI ATMs with a cash deposit menu in each area.
You can search for the location first and if you have found it, here are the actions to take:
Proceed to the nearest BSI ATM that has activated the cash deposit feature
Enter your BSI ATM card and select cash deposit to your personal account on the main page
A message will appear later stating, "Please reconfirm the condition of the deposited money: a maximum of 50 sheets, no staples/insulation, not torn/creased, and not worn/wet."
If so, you can press continue
Enter your cash deposit amount
Then information will appear regarding cash deposits, if the nominal amount of money deposited is correct, you can press deposit
Double check the destination account number and deposit amount in the confirmation box. If it is correct, press the deposit button
Done, the cash deposit was successful.
3. BSI Cash Deposit Via Online
And the last method is online, this method is almost the same as the first, except you can fill out an online cash deposit form to get a reference number.
If you have this reference number, you won't have to queue at the BSI office in the future.
Just show the reference number to the teller and the cash deposit will be completed, the steps are as follows:
BSI's official website can be accessed at webform.bsm.co.id
On the homepage, you can choose cash deposit by clicking transaction
A monetary deposit form will be displayed for you to fill out
Fill out the form carefully and thoroughly, starting from the nominal, account name, etc
If so, you can easily press the deposit receipt and later you will receive a reference number, you can take a photo or write down the reference number to give to the teller as proof of deposit
The next step is to go directly to the bank and provide the teller with a reference number.
Advantages and Disadvantages of Cash Deposits at Bank Syariah Indonesia ATMs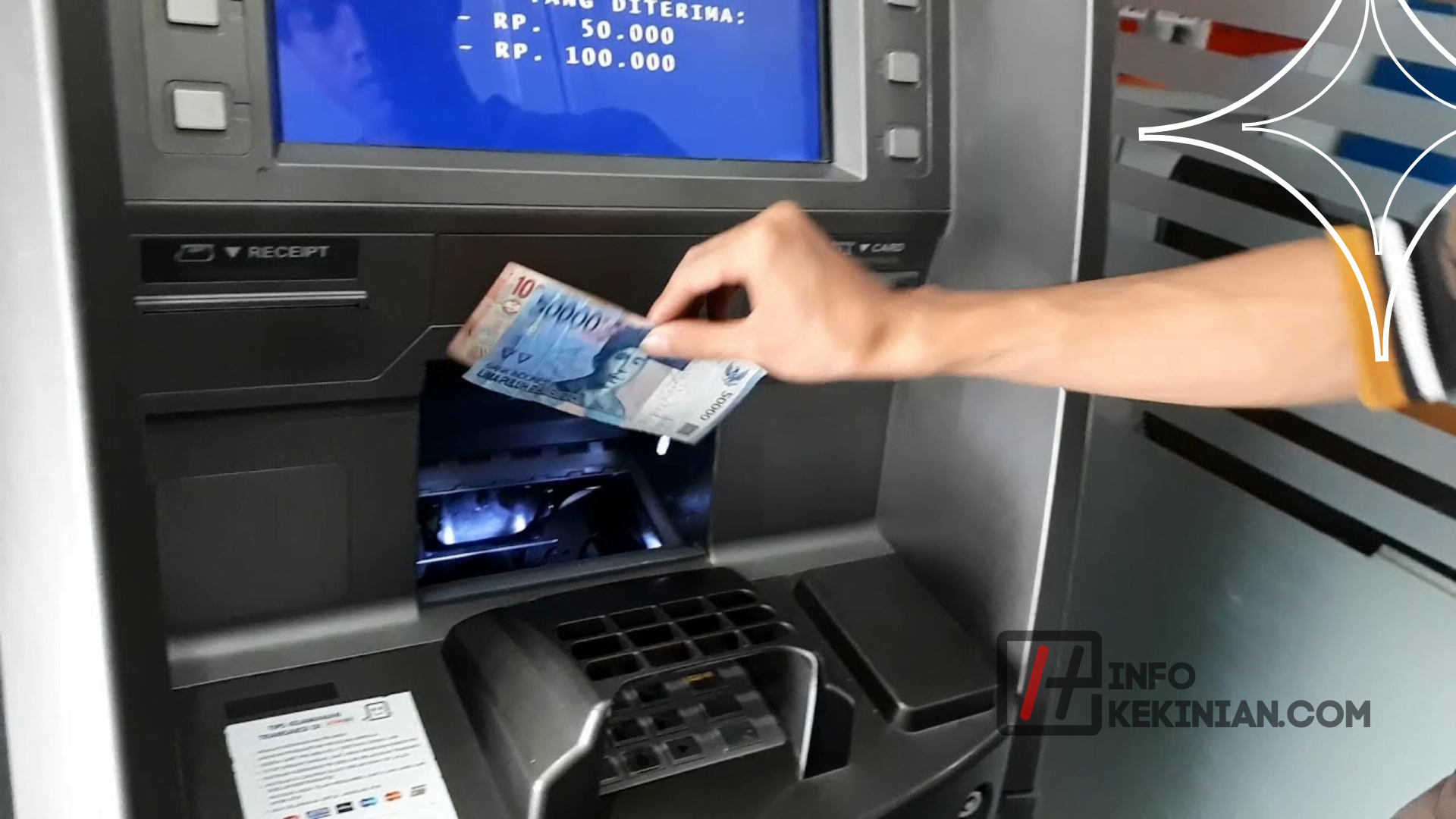 Also, be aware that each of the BSI cash deposit options described above has advantages and limitations.
However, we will only discuss the advantages and disadvantages of cash depositing at BSI ATMs, the advantages and disadvantages are as follows:
Excess
Very useful and effective
Save time because you don't have to queue
It can be done anywhere and anytime for 24 hours at a BSI CDM ATM machine.
Lack
There is a maximum deposit amount
Night activities are prone to robbery
BSI CDM machines do not accept damaged or folded banknotes.
Safe Cash Deposit Tips
There are also several precautions you can take to ensure the security of your Bank Syariah Indonesia cash deposit transactions.
Here are some safe tips for cash deposits:
Verify again that there are no cameras or other suspicious equipment connected to the ATM
Choose an ATM location that is close to the crowds and safe
Try changing your ATM PIN as often as possible
Immediately replace the ATM card with a chip card.
Frequently Asked Questions Regarding BSI Cash Deposits
Here are some frequently asked questions about cash deposits at ATMs:
1. Are Cash Deposits Charged?
According to the information we have summarized, cash deposits do not cost a penny.
2. What Happens If the ATM Is Never Filled?
If you never top up the balance in the account and do not carry out transaction activities in the bank account, but have sufficient balance, then your ATM account will not be blocked by the bank.
3. Can I Deposit Money at All ATMs?
Yes, most ATMs allow you to deposit money. However, there are some ATMs that are only used to withdraw money.
If you are not sure, you can check with the bank or check the signs around the ATM machine, such as the words "Deposit Cash".
4. How Long Does It Take To Deposit Money at an ATM?
The cash deposit process at an ATM will usually be completed in a few minutes.
However, if you are depositing a lot of money or using a busy ATM machine, it may take longer.
5. Is there a limit to the amount of money I can deposit at an ATM?
Yes, there is a limit on the amount you can deposit at an ATM. This limit varies quite a bit depending on the bank and ATM machine that you use.
You can check with the bank or check the signs around the ATM machine to find out your deposit limit.
6. Can I Deposit Money to Another Bank Account at an ATM?
Yes, Most ATMs allow you to deposit money into other bank accounts.
However, you may need to enter the bank's ATM card in order to deposit money into the account.
7. Do I have to pay a fee to deposit money at an ATM?
The answer is it depends on the bank you use. You may or may not have to pay a fee to deposit money at an ATM.
Therefore, check with your bank to see if there are any fees associated with depositing at an ATM.
8. Is ATM Cash Deposit a Safe Way to Store Money?
ATM cash deposit is a safe way to save money.
This is because money stored in a bank account will be protected by the Bank Customer Deposit Protection policy implemented by the Financial Services Authority (OJK).
In addition, the ATM is also equipped with a sophisticated security system, such as card authentication and PIN codes, so that only the account owner can access the money stored in it.
9. How to deposit cash into an account via an ATM?
To deposit cash via an ATM, you need to visit the nearest ATM machine then enter your card and ATM PIN.
Then you can select the "cash deposit" or "deposit" menu, then follow the instructions that have been given.
And don't forget to enter the cash that you are going to deposit into the ATM machine, after that take the cash deposit receipt issued by the ATM machine as proof of the transaction.
10. Can I Deposit Damaged Banknotes at an ATM?
Some ATMs accept damaged notes as deposits. However, there are several provisions for types of damage that cannot be accepted by ATM machines, such as money that is too damaged or burned.
If the money you deposited is not received by the ATM, then you need to take it back and can send it to the bank for further checking.
Conclusion
The conclusions drawn from the discussion above show that Bank Syariah Indonesia cash deposits can be made using various means, including ATMs, tellers, and online.
All three can be done without administration fees, and when depositing cash at an ATM, you also have to pay attention to the state of the currency and choose a location that is close to crowds so you don't become a victim of crime.
Thus the information about how to deposit cash at a BSI ATM that you need to know how to do. How, easy enough right? So now you don't need to be confused anymore.