Infokekinian.com - Current friends, did you know that you can extend your SIM online and without having to queue anymore? Yu, see this article to the end.
Now we can renew SIM A or C online. This online SIM extension service is provided through the Korlantas Digital Polri application.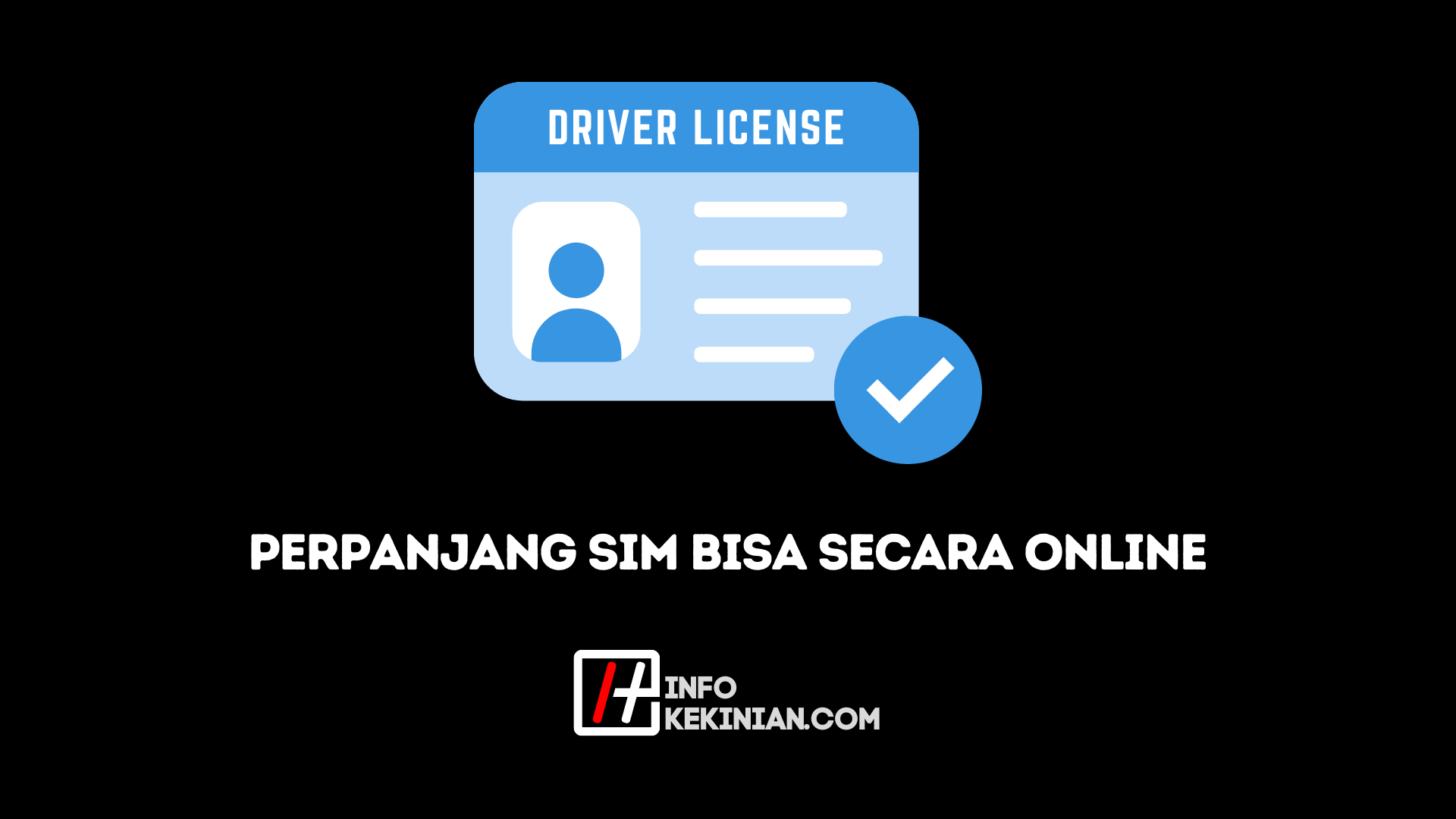 Please note that SIM cards are valid for 5 years from the date of issue. If it's used up, the SIM owner needs to renew.
How to Extend SIM Online
Here's how to extend a SIM card online via cell phone:
1. Download the Digital Korlantas Polri application.
2. Open the application and enter our cellphone number and email address for identity verification.
3. The applicant will receive an OTP number sent to the mobile number written. This code will be entered into the application as proof of verification.
4. Applicants will be asked to enter their NIK and full name based on their respective KTP.
5. The system will verify the data through facial recognition.
6. If the registration process is declared valid, the online SIM extension service can be used.
7. Then, to extend the SIM online, select the "RAYS" icon in the application
Select the SIM extension menu.
8. The applicant chooses a SIM class and uploads a photo of a KTP, a photo of a SIM, a photo of a signature and a passport photo as well as the results of a medical and psychological examination.
9. Fill in the payment account for a refund or cancellation occurs.
10. Choose the delivery method, including the method of direct collection by the applicant, a representative entrusted with a power of attorney, or the use of a delivery service.
11. Next, the applicant can pay through a BNI virtual account.
12. After making the payment, the driver's license will be printed and sent according to the shipping method we choose. If we choose to use a delivery service, we only have to wait at home.
13. After the SIM arrives at home, we will be asked to verify the receipt in the National Police Corps Digital application.
Online SIM Extension Fee
The following is a list of SIM renewal fees:
General SIM A and A: IDR 80,000
General SIM B1 and B1: 80,000 rupiah
General SIM B2 and B2: 80,000 rupiah
SIM C: 75,000 rupiah
SIM C1: 75,000 rupiah
SIM C2: 75,000 rupiah
SIM D: 30,000 rupiah
Special D1 SIM D: 30,000 rupiah
International SIM: 225,000 rupiah.
For the record, the online SIM renewal fee does not include shipping and packaging costs. These fees may vary based on each of our addresses.
Conclusion
That's the way you need to remember and do it to extend your SIM online.
With this online system, it helps us easily and of course we no longer need to come far and queue.
Thus the article about SIM Extending Online and don't forget to keep visiting the Infokekinian website.
Because we also have a lot of other information and recommendations which of course will be useful and help current friends.