Infokekinian.com – Did you know the fact that Vtube was included in the list of fraudulent investments that were closed by the Investment Alert Task Force (SWI)?
But recently, Vtube has been promoted again on social media, one of which is Facebook. A group named 'VTUBE Share Info' has a total of 28K followers and is seen still busy promoting this application.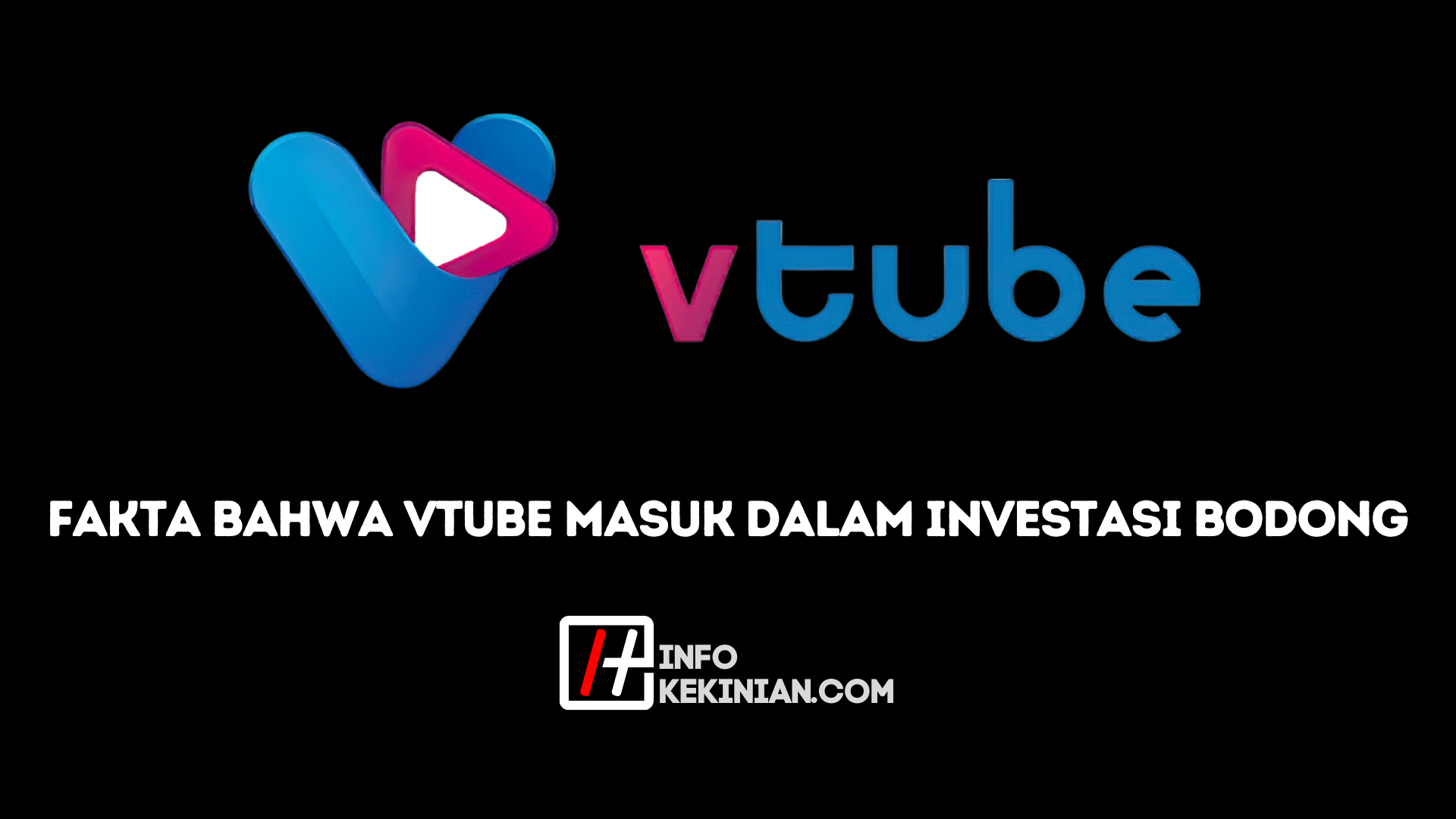 Vtube Application Facts
Here are 3 facts about Vtube:
1. Offer Profits Only By Watching Ads
Vtube is an application developed by PT. FutureView Technology. The focus of the company's business itself is engaged in advertising.
The way it works is by providing profit sharing to members who watch advertisements on the Vtube program.
Or in short, everyone who registers on Vtube and watches ads there will get points for every ad they see.
By using the referral code provided, you can earn referral points and group points by asking other people to register for Vtube.
And using the Vtube business as a source of money besides watching ads. The accumulated points can then be cashed out.
2. Promotion Without Registration Fee
Anyone who wants to become a new member of Vtube does not need to pay a registration fee or it's free.
New members only need to watch movies including advertisements every day and get Vtube Points (VP).
Meanwhile, 1 VP is worth 1 US dollar equivalent to IDR 14,000. Points collected can only be exchanged after 40 days.
However, registered members must be willing to let go of some of the VP they have collected and there is a commission/tax for Vtube itself.
The VP that is held or cannot be transacted is 10 VP or 140,000 thousand, while commissions or taxes are taken and arranged differently depending on the member level.
Apart from that, members will also usually be offered to buy mission level activation. If you activate the mission level, you will get a sizable profit.
For example, activating a 6 star level with 1 package, is subject to an activation fee of 10 VP. The advantage of this level is that within 40 days members will get a yield of 3,500 VP or around 49 million rupiah.
In other words, when a member wants to make big profits, he must be willing to activate or increase his level by paying first.
To join this application, members can start through the Vtube application, which is already available on the Play Store.
3. Has Been Labeled Illegal
However, keep in mind that since June 2020, the application company has been included in the list of illegal investment entities by SWI, and is still valid today.
Even though in the newest entity, the name Vtube is no longer on the list, however, based on SWI's way of working, once a company is on the list, its illegal status cannot be removed. Unless there is a standard letter issued by SWI for that company.
Then, the permit or Registration Certificate for the Implementation of Electronic Systems with Number: 02376/DJAI.PSE/03/2020 has also been removed by the Ministry of Communication and Informatics of the Republic of Indonesia (Kominfo), which previously issued the permit.
In other words, Kominfo has blocked the company's official website which is addressed fvtech.id.
Although the site address can still be tracked, when clicked, a warning page appears immediately to visitors.
Conclusion
Those are 3 facts about the Vtube application, current friends, please continue to be careful and wise in using the application.
Before using the application, it is recommended to re-check so that it doesn't harm you later.
Thus the article regarding the fact that Vtube is included in a fraudulent investment and don't forget to continue visiting the Infokekinian website.
Because we also have a lot of other information and recommendations which of course will be useful and help current friends.