InfoKekinian.com – There are no more limits to how clothing designs can be sketched on paper in this digital world. Fashion design applications are now widely available to help you draw fashion.
For people who just want to learn more about fashion design or who want to find a design app that's different from what they're already used to, we're going to give you 10 suggestions for clothing design programs you can use on your PC.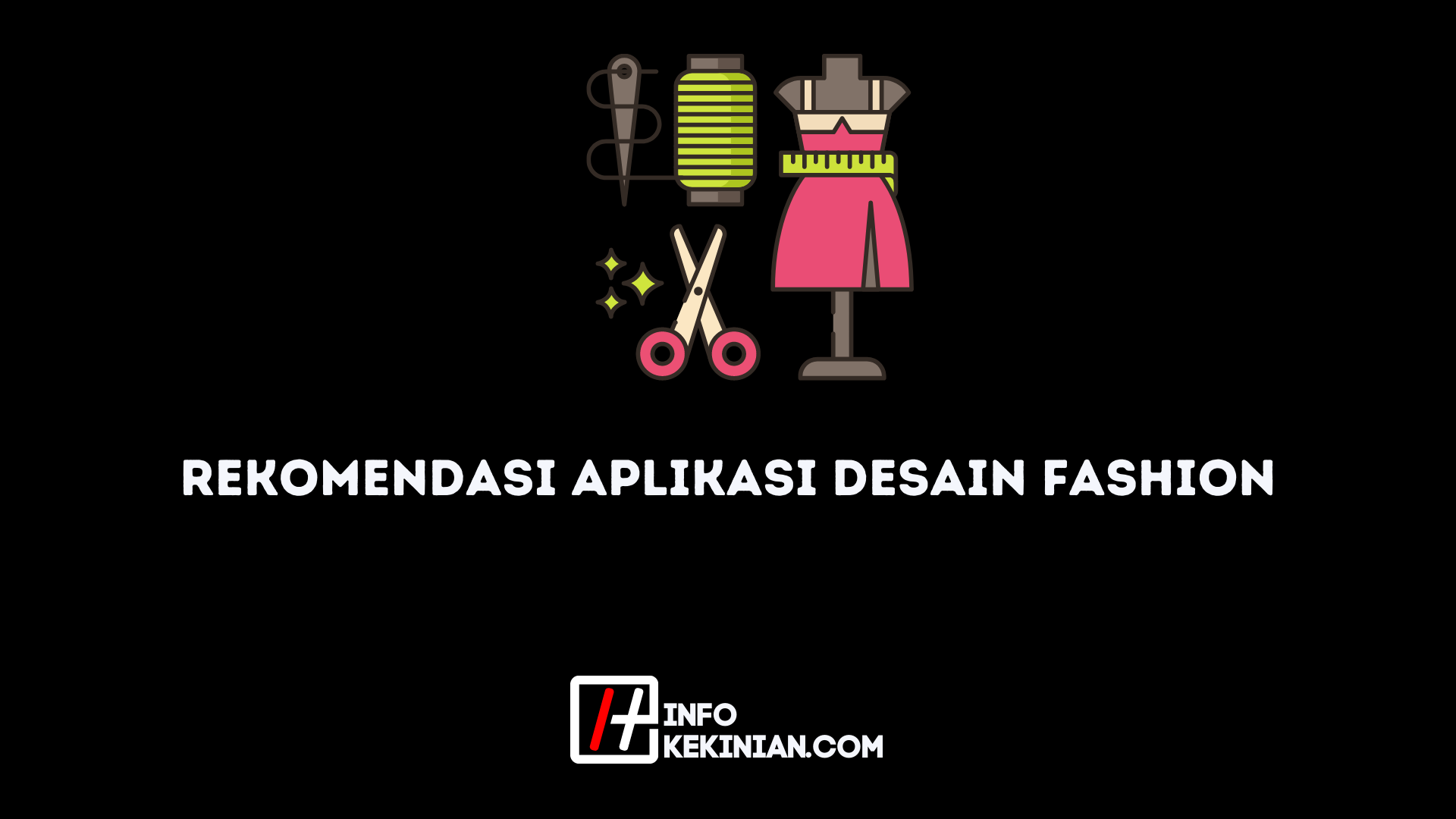 Fashion Design Application on Laptop
Here is a list of applications that you can use to design fashion on your laptop.
1. Concepts – Fashion Design Application on Laptops
Concepts is a drawing app that has lots of useful tools that can help fashion designers work faster. This application can make images look good even if they are larger in size. This makes it easy to change the details of the t-shirt design.
Then there is also the tool wheel which allows the user to change other tools without having to leave the canvas they are working on. But the features of this app are better on iPhone and iPad versions.
If you want to use the shirt design application from Concepts, you can get it for free from the Microsoft Store.
2. Autodesk Sketchbook
It is one of the best choices for people who want to design clothes with PC applications. This application has more than 140 types of brushes that can look like you are drawing on paper or canvas.
SketchBook also has a side panel which has lots of different drawing tools. Although almost all of them have screens, they are neatly placed so they don't hinder the design.
Another good thing about this app is how easy it is to use. Again, this is interesting. This AutoDesk SketchBook can be downloaded for free at this link, and can be used free of charge.
3. Tayasui Sketches – Fashion Design Application on Laptop
There are applications that can help you create digital clothing designs. It's called Tayasui's Sketch. This app has many different drawing tools on the side of the screen, so users can change tools more easily.
Then, each brush from pencil to watercolor brush has a different tip, size and opacity.
Because not only that, they also have a lot of different pattern templates that they can use to help them design the clothes they make.
Apart from that, there is also a color mixing function, which allows you to mix two colors together and change their concentration to get the perfect color you want.
Unfortunately, this drawing app is only for Mac. If you want to get it for free, you can go directly to the Mac Store App.
4. Adobe Illustrator
When it comes to digital art, it's not complete without Adobe. As a fashion designer, you probably use Illustrator to create simple or complex designs. This is an Adobe product.
Users can use this application to create flat sketches, fashion illustrations, and line sheet catalogs. Since this application is very popular among designers, there are many tutorials on the web.
It's just that this application is not free. Every month, you have to pay around Rp. 280,000 to use it. But you don't need to worry, because they still have a free trial version that you can download from this Adobe page.
5. Corel Draw – Fashion Design Application on Laptops
CorelDraw is also widely used by fashion designers who have difficulty making it in the field. This app has tons of features that make it easy for people to create flat sketches and illustrators quickly.
Users who want to use CorelDraw have to pay around $49.95 per month to become a member. There's also a free trial of CorelDraw, which you can get here.
6. Adobe Photoshop
Illustrator isn't the only Adobe product that can be used for fashion design. Photoshop can also be used.
Photoshop has tools that let you tweak material design, add shadows and highlights without making it look like they're coming from a material texture, and create sketches.
When it comes to sketching, Illustrator is actually the best. But when it comes to designing and altering textiles, Photoshop is better than any other design, even though it costs more money.
If you pay around IDR 280,000 a month, you can use this application in full. Visit this page if you're not sure you want to buy one. You can try the free version first.
7. CLO – Fashion Design Application on Laptop
Create clothing designs in 3D if you want to show them off to the world. If so, this CLO application must be on your desktop. With CLO, users can quickly create a wide variety of styles, from simple shirts to garments with intricate pattern details.
CLO also has ready-to-use 3D avatars, so users can create the desired designs right on their avatars. This application also has a lot of different material with visualizations that are close to the original material.
Too bad this CLO software is not free. For all its features, it will cost you around 50 US dollars a month.
Conclusion
So, those are some of the applications that we recommend for contemporary friends, you can choose which application to use to draw fashion. Hope it is useful!