Infokekinian.com – Following is information about the complete synopsis of the Korean drama Why Her, starring Hwang In Yeop and Seo Hyun Jin. Check out this article to the end to find out more complete and clear information.
Why Her, commonly known as Why Oh Soo Jae, is a Korean drama VIU Latest originals. Why Her is a Korean drama which airs on June 3, 2022 at 22.00 KST or 20.00 WIB.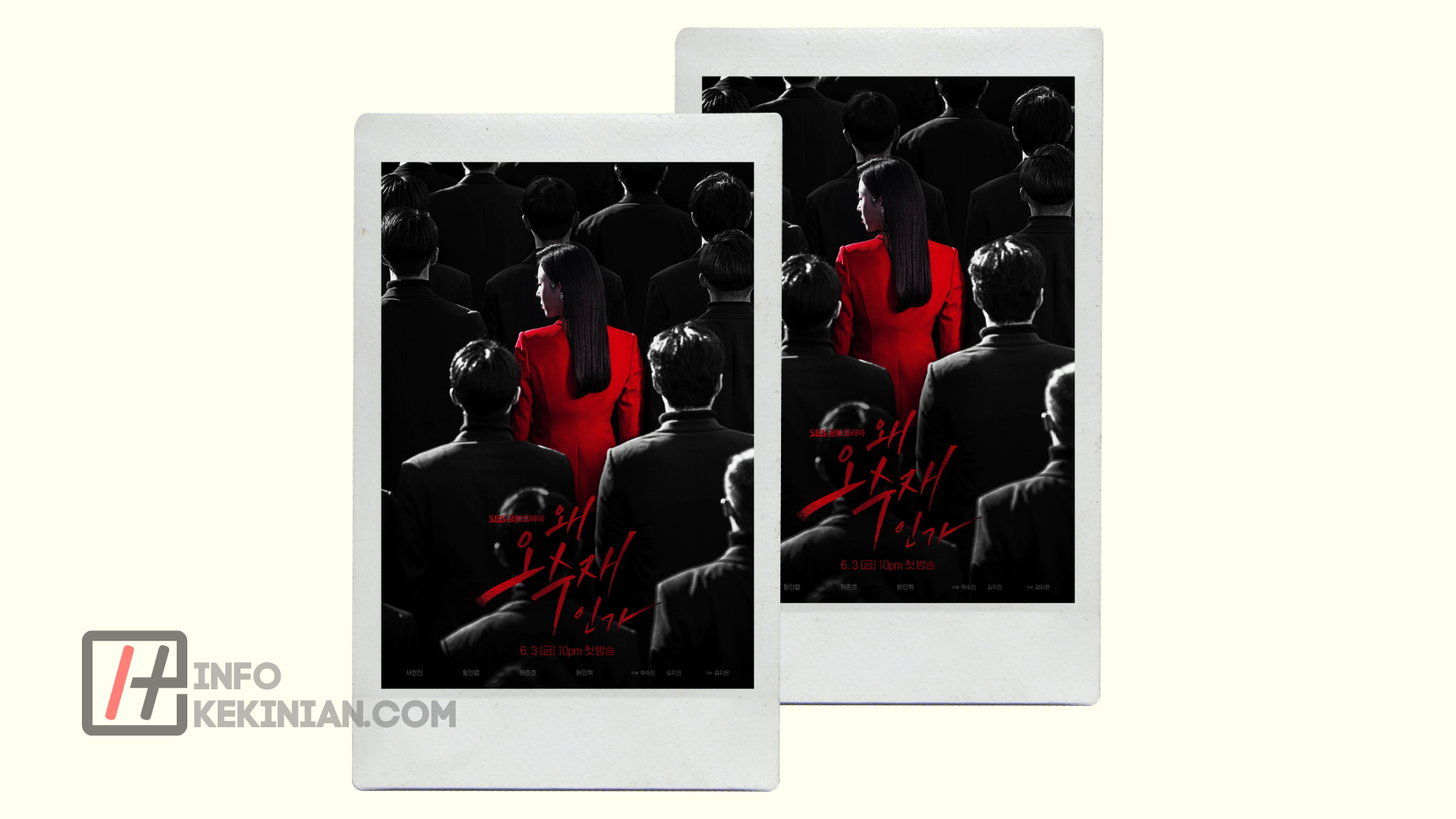 Because it stars two of Korea's most popular artists, Seo Hyun Jin and Hwang In Yeop, the drama Why Her will definitely attract a large number of Korean Drama viewers.
Drama Synopsis Why Her
Why Her is a Korean drama that follows the character Oh Soo Jae (Seo Hyun Jin), a smart lawyer who joins the TK Law Firm as the youngest partner.
For information, TK Law Firm is the best law firm in South Korea. As a talented lawyer, Oh Soo Jae is driven by his will and self-defeating principles to win his cases.
Because of his life principles, Oh Soo Jae had to resign from his position as an assistant professor at a law school.
Oh Soo Jae's removal from his position began with a case he handled, which managed to undermine all of his hard work in building his success as a talented lawyer.
Not to be outdone, Oh Soo Jae is determined to be able to regain his position in the company.
Oh Soo Jae then tries to do his best to adjust to his new role, but the effort is not fully successful, because he still feels disappointment at his failure.
Only after meeting Gong Chan (Hwang In Yeop), a student, Oh Soo Jae's disappointment slowly faded.
Gong Chan himself began to feel the seeds of love that grew for Oh Soo Jae, and this allowed Gong Chan to remain strong despite the burden of a painful past.
On the other hand, there is Choi Thae Kook (Heo Jun Ho) who is the chairman of the TK Law Firm. Choi Thae Kook has the character of wanting to do anything to satisfy himself, even if it is illegal or immoral.
Conclusion
That's a little information about the synopsis of the Korean drama entitled Why Her, whose first episode aired on June 3, 2022.
Thus the article regarding the full synopsis of the Korean drama Why Her starring Hwang In Yeop and don't forget to keep visiting the Infokekinian website.
Because we also have a lot of other information and recommendations which of course will be useful and help current friends.