Infokekinian.com – On this occasion, we will share how to activate the Laptop camera in Windows 10, 8 and 7. So, see this article until it's finished to find out more complete and clear information.
A laptop camera is one of its most important components. Especially during the current pandemic where many jobs or the education sector have been shifted to the online sector.
Therefore, if you frequently conduct online meetings, you need to know how to activate the laptop camera.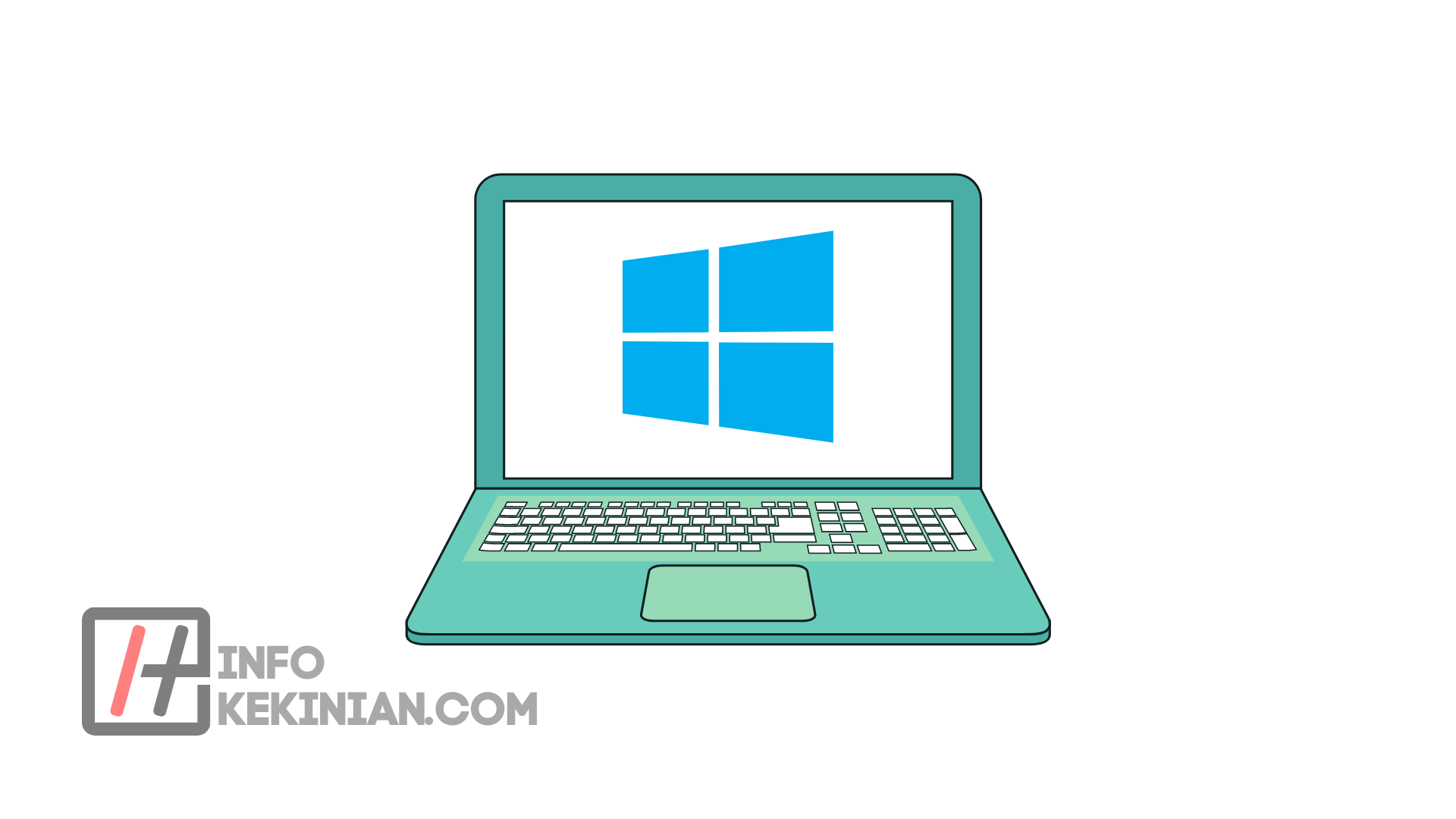 Webcams, which are cameras built into laptops and used for online meetings such as Zoom and Google Meet, have become increasingly popular during this outbreak.
Here are some instructions for those of you who don't know how to find out the camera on your laptop.
How to Activate Laptop Camera
Here's how to activate the laptop camera in Windows 10, 8, and 7:
1. Windows 10
For today's laptops, most of them are using the latest version of Windows, namely Windows 10. So, in this tutorial we will share how to activate a laptop camera that uses Windows 10. But for versions of Windows below, you don't need to worry because the method is not much different.
But before activating the camera on a Windows 10 laptop, you need to make sure that the camera driver on your laptop is properly installed.
If not, you need to download it from the website of each laptop brand, such as Toshiba, Dell, HP, Acer or Compaq laptops.
If so, let's follow the following tutorial:
First, open Windows settings in Settings. If you have trouble finding it, you can use the search feature then type "Settings".
Enter the Privacy option.
In the menu on the left, select Camera.
In the option "Allow apps to access your camera" click on select to make it active with the ON sign.
Process complete.
After doing the method above, now the camera on your laptop is available for use in various meeting applications such as Google Meet, Jitsi, or Zoom.
Even though how to activate this laptop camera is done on Windows 10, you can also do how to activate the Windows 7 laptop camera in the same way. Maybe there will only be a slight difference in the layout and appearance of the Windows.
2.Windows 8
Here's how to use a laptop camera in Windows 8:
First, click the Start tab which is on the right side of Windows.
Next, click the "Camera" button.
Finished. The camera application is now open and you can use it.
Easy isn't it?
3. Windows 7
And below is how to open a laptop camera in Windows 7:
Press the "Start" menu.
Select "All Programs".
Then, find the "Camera" or "Camera App" menu.
Double click to open it and your laptop camera can be used.
Causes of the Laptop Camera Still Not Turning On
Not infrequently even though we have activated the camera, the camera still does not want to turn on when used in meeting applications such as Zoom or other meeting applications on Chrome laptops.
This can be caused by many factors, including:
1. Install the wrong driver
Drivers are one of the most important things so that the hardware on a laptop can be used properly, including the camera.
If you want to use a laptop camera, make sure you have installed the driver correctly first.
In general, when you buy a new laptop, all the drivers are installed properly and you just have to use it.
But what if the case is you have to install the driver yourself? Then the driver install error is prone to occur.
To avoid this error, make sure you recognize the hardware you are going to use. Download the right driver so that no errors occur when the camera is used.
2. Outdated Windows
Generally, when Windows updates (especially during big updates) they will bring a lot of updates including on the hardware usage side including the camera.
When updating Windows, it will definitely bring a better security system. So, if you are not diligent about updating Windows or don't follow the auto updates provided by them.
Then you will be prone to miss the latest features they release and usually result in the malfunction of some hardware including one of the cameras.
So, when the laptop camera has an error and can't be used for meetings, then make sure you've updated your Windows. So that the features are always up to date.
3. Hardware problems
Hardware problems are one of the potential reasons why the camera on a laptop doesn't work.
This can be suspected if you have confirmed that everything on the software side is not wrong and should be able to run normally.
Like a camera that has permissions activated, then a driver that has been installed and is already using the right driver version.
So, to test further whether it is true that the camera hardware is having problems, then you have to take it to a repair shop or an official laptop service center according to the brand.
Those who are more skilled in hardware can help you with this. But, if you find it a hassle to take it to a repair shop, maybe you can replace it by using an external camera.
Currently, there are many external cameras for laptops that can be purchased and how to use them is quite easy. In addition, the quality is also usually better.
Best Laptop Camera Application
So, after you have made sure the camera on your laptop can be used and there are no annoying problems, now is the time to get acquainted with what are the best laptop camera applications that you can use:
1. YouCam
YouCam is a laptop camera application that has been around for a long time in the world of laptop webcams.
This application is one of the pioneers of using filters on the camera so that it can be imitated by many other applications at this time.
Here, you can use up to 200 funny and nice effects and filters. This application is suitable for having fun only.
Because it does not have such a meeting feature. Interestingly, this application already works with Windows, so there's no need to doubt its performance.
You can use it on all laptops that use Windows OS, including one MSI.
2. Bandicam
Gamers must be familiar with this laptop camera application. How not, Bandicam is a camera application that is also often used to record the gameplay of a game and share it on Youtube.
Besides being able to use it to apply how to activate the Asus laptop camera and how to activate the Lenovo laptop camera, you can also use it to record the screen including recording games and immediately share it with other media.
This application has a lot of features that can be used for streaming, screen recording, or just an ordinary camera.
3. Zoom
Since the pandemic broke out in the world in 2020, the use of online meeting applications has also increased.
One of them is Zoom. This application also includes a camera application on a laptop because here you can open the camera and use it for meetings.
There are many features that you can take advantage of here. Starting from filters, lots of background choices, to other features related to meetings.
However, before using the camera in the Zoom application, make sure you have allowed the camera in this application.
Because if Zoom doesn't get permission then he won't be able to access your hardware. Both camera and mic.
Conclusion
That's a little information about how to activate the laptop camera in Windows 10, 8 and 7.
How to activate the laptop camera is easy. It's just that the location is difficult to reach so many people don't know about it.
Once active, you can use it for many things, one of which is holding meetings or just having fun by making videos or photos.
Thus the article on How to Activate a Laptop Camera in Windows 10, 8 and 7 and don't forget to keep visiting the Infokekinian website.
Because we also have a lot of other information and recommendations which of course will be useful and help current friends.