Infokekinian.com – Hi, current friends! See, how to check balances and transfers using individual KlikBCA.
For those of you who routinely carry out financial transactions, internet banking is a very important thing to have.
Internet banking facilitates the need to obtain financial transaction services anytime and anywhere.
For BCA users, customers can use KlikBCA Individual, a BCA internet banking service for individual customers.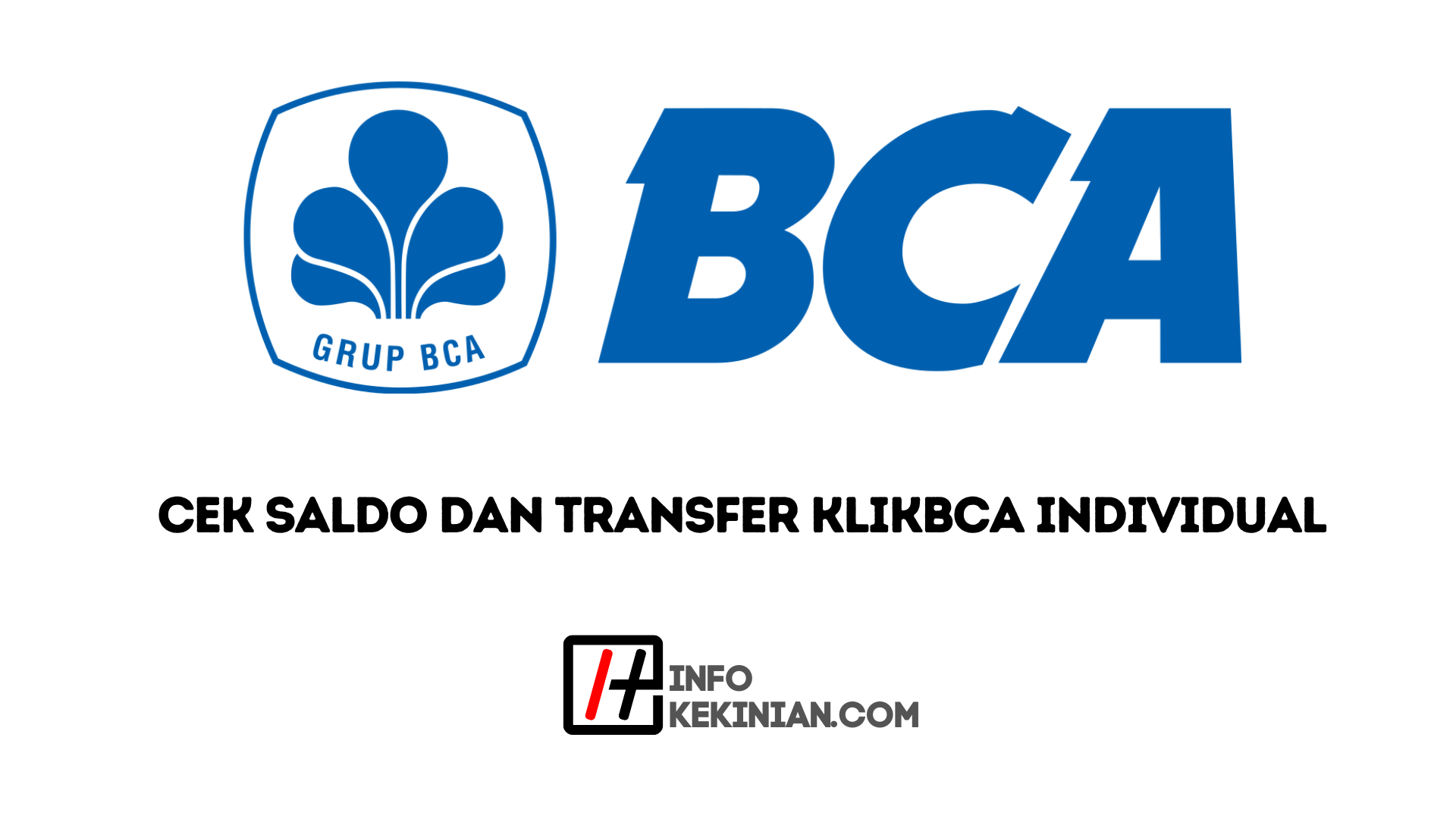 Because KlikBCA which can be accessed through the website has two services, namely KlikBCA Individual for individual customers and KlikBCA Bisnis for company or business financial operations.
BCA Mobile, in contrast to BCA mobile banking, offers more features, such as transfers and payments for financial services such as credit or e-commerce.
In addition, the KlikBCA service offers a wider variety of features. Through KlikBCA, customers can block ATM cards, open tahaka, and even carry out investment activities.
Customers can register for BCA internet banking by simply visiting the nearest ATM or BCA branch.
After registering using an ATM, consumers will receive a BCA internet banking user identity or BCA user ID and a personal identification number or KlikBCA PIN.
Customers must now visit a BCA branch or contact Halo BCA for financial activation in order to take advantage of the expanded choice of internet banking services.
So, this time, Infokekini would like to share how to check balances and transfer checks at KlikBCA Individual. Let's listen carefully!
How to Check Balance at KlikBCA Individually
Here's how you can follow:
Go to page KlikBCA
Enter your KlikBCA Individual user ID and password
Click the "Account Information" menu
Select "Balance Information"
Transfer to fellow BCA at KlikBCA Individual
Here's how to transfer to other BCA:
First register the destination account number at KlikBCA Individual
Open the "Fund Transfer" menu
Select transfer to "BCA Account"
Select an account number from the list of registered transfers
Enter the transfer amount
Write news if there is information related to the transfer
8 numbers will be displayed at the bottom which must be entered in KeyBCA.
Turn on KeyBCA, enter pin and press number 2
Enter the 8 numbers shown
Then enter the 8 digit response in the KeyBCA APLLI 2 response
Click "Continue"
Then the identity of the destination account appears
Reactivate KeyBCA and press number 1
Enter 8 digits in the "KeyBCA APPLI 1 Response" box
Click "Send"
Transaction is successful, proof of transaction will appear
Inter-Bank Transfers at KlikBCA Individual
Here's how to transfer between banks:
Enter your username and password to login to KlikBCA Individual as usual
Register the destination account number
Enter the nominal amount to be transferred
If necessary, write transfer news
Select the transfer type
Confirm with BCA APPL 2 and APPL 1 tokens
The transaction is complete and you can print proof of transfer
Conclusion
That's how to check balances and transfers via KlikBCA, now you can save energy because you can do it via your smartphone wherever and whenever you are.
Thus the article on How to Check Balances and Transfers Using KlikBCA Individually and don't forget to keep visiting the Infokekinian website.
Because we also have a lot of other information and recommendations which of course will be useful and help current friends.