Infokekinian.com - On this occasion, we will share how to check the receipt of 2022 wage subsidy assistance, so watch this article to the end to find out more complete and clear information.
Will BSU 2022, which is also known as Wage Subsidy Assistance, be distributed before Eid al-Fitr 1443 H?
The amount of the 2022 BSU wage subsidy given to selected workers is the same as the previous year: IDR 1 million.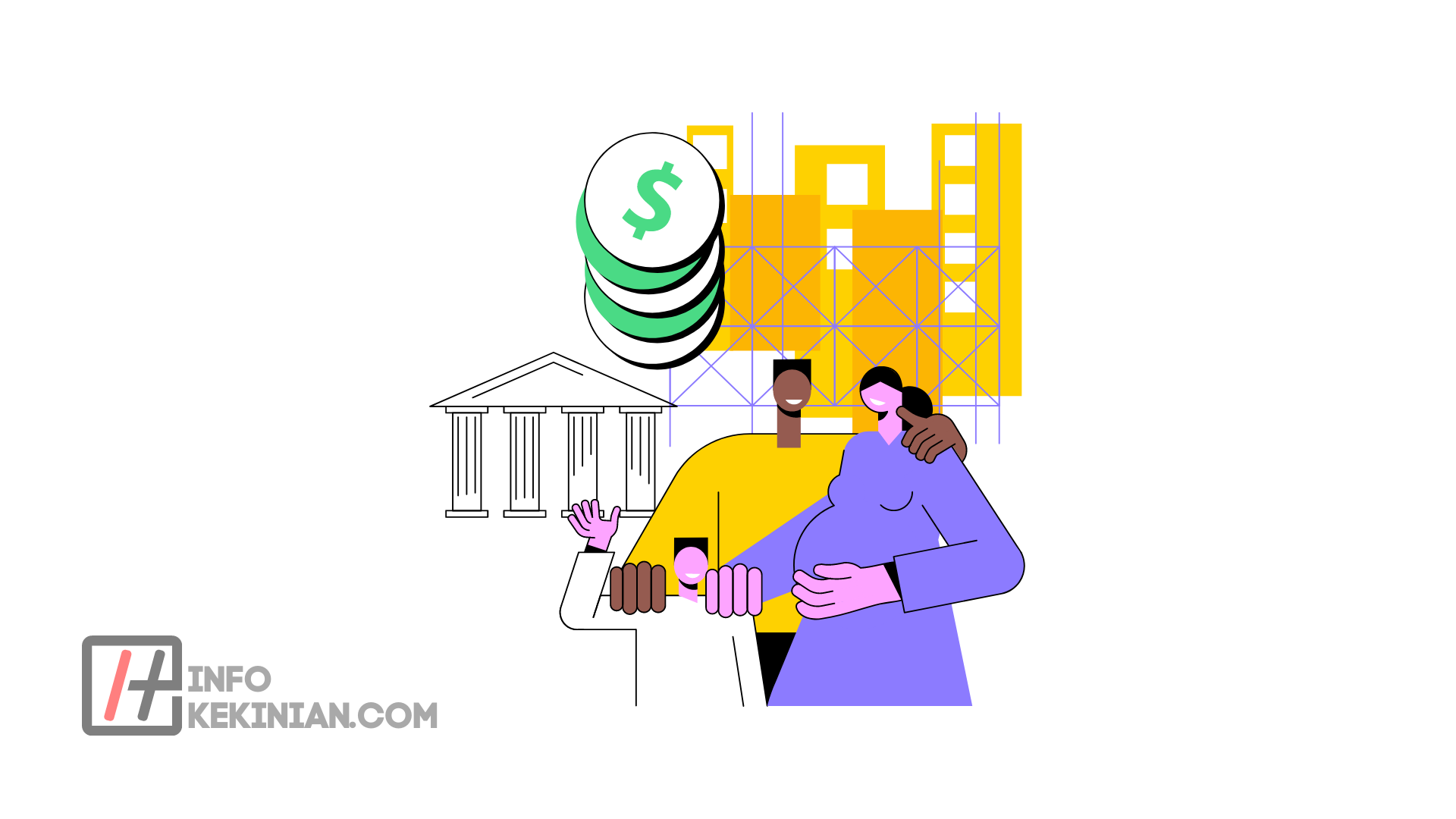 2022 Wage Subsidy Assistance
Wage Subsidy Assistance (BSU) 2022 is also worth reading. When will the Funds be Distributed: This is the Explanation of Employment BPJS. BSU wage subsidies are expected to reach 8.8 million workers by 2022.
On social media, both those operated by the Ministry of Manpower (Kemnaker) and BPJS Ketenagakerjaan, there are many questions about when the wage subsidy or BSU will be disbursed.
BPJS Ketenagakerjaan confirmed via their Twitter account, @BPJSTKIInfo, that they are still waiting for the government to prepare regulations.
"(1) Good afternoon friends, sorry for the inconvenience. Regarding information on plans to provide Wage Subsidy Assistance (BSU) in 2022, BPJAMSOSTEK as a data provider partner supporting the 2022 BSU policy will prepare data according to the criteria set out in
(2) regulation. However, until now we have not been able to provide further information regarding Wage Subsidy Assistance (BSU) because this is still in the stage of drafting regulations by the Government."
As soon as the information from the Twitter account @BPJSTKIInfo answered netizens' questions, 23 April 2022.
Coordinating Minister for the Economy Airlangga Hartarto and Menaker Ida Fauziyah have announced the government's plan to disburse wage subsidy assistance (BSU) again for workers or laborers who are registered as active participants of the Employment BPJS.
"There is a program directed by the President for Workers, namely Wage Subsidy Assistance for Workers with a Salary of under IDR 3.5 Million,"
"Given to as many as 8.8 million workers, which is planned to be Rp. 1 million and will be given in two distributions," said the Coordinating Minister for Airlangga.
Minister of Manpower Ida Fauziyah said the criteria for receiving temporary wage subsidy assistance (BSU) were designed for workers or laborers whose wages were below IDR 3.5 million.
The BSU beneficiary database also still uses data on workers or laborers participating in the Social Security Administering Body or BPJS Employment.
The total government budget for this program is IDR 8.8 trillion. Minister of Manpower Ida said that the Ministry of Manpower was preparing all policy instruments for implementing the 2022 BSU wage subsidy.
This is done to ensure that this program can be executed quickly, precisely, accurately and accountably.
The Minister of Manpower explained that fast meant that BSU could be used immediately to meet the needs of workers/laborers.
Appropriate means in accordance with the target recipient, as well as in accordance with the terms and conditions. While accurate is based on data that can be accounted for, and accountable in accordance with proper governance.
The government is also preparing a number of things, including finalizing the 2020 BSU wage subsidy technical regulations, submitting and revising a joint budget with the Ministry of Finance.
"As well as what is no less important is reviewing data on prospective 2022 BSU recipients with BPJS Employment, and coordinating with Himbara as the channeling bank," he said.
One of the requirements to become a 2022 BSU recipient is a worker or laborer whose income is not higher than IDR 3.5 million per month.
The amount of wage subsidy assistance or BSU is IDR 500 thousand per month for 4 months, the distribution of which runs every two months.
Another requirement to enter as a recipient of wage subsidy assistance (BSU) in 2022 is active status of BPJS Ketenagakerjaan membership.
How to Check 2022 BSU Wage Subsidy Recipients
If you feel you meet the requirements, but are not registered as a salary subsidy BLT recipient, contact the following BSU complaint contact number:
Telephone number 175 or WhatsApp to +62-813-800-70175.
Stages of Checking 2022 Employment BPJS BSU Recipients
To make sure you are registered as a candidate for BSU recipients or not, follow these steps to check:
For workers with active BPJS Employment status, then you can visit the official BPJS Employment website again or the following Kemnaker:
Check with NIK
Account verification using the OTP sent via email or registered mobile number.
Notifications will appear on the screen. A green tick means that you are a candidate for BSU BPJS Employment recipients. However, if the red tick means you are not one of the recipients of the BLT salary subsidy.
If you get a green tick, check the balance in Mandiri, BNI, BRI and BTN bank accounts.
Conclusion
That's a little information about How to Check Acceptance of 2022 Wage Subsidy Assistance, as well as how to check BSU receipts for employees.
Thus the article regarding How to Check Acceptance of 2022 Wage Subsidy Assistance and don't forget to continue to visit the Infokekinian website.
Because we also have a lot of other information and recommendations which of course will be useful and help current friends.