Infokekinian.com - Current friends want to know how to check the digital TV signal in your area? see this article to the end.
The government will gradually turn off analog TV broadcasts. Like it or not, you all have to stop analog broadcasts and switch to digital broadcasts.
Make an effort to check if your area offers digital TV broadcasts as you prepare.
Make sure your TV supports digital TV broadcasts so you can see if your area has digital TV broadcasts.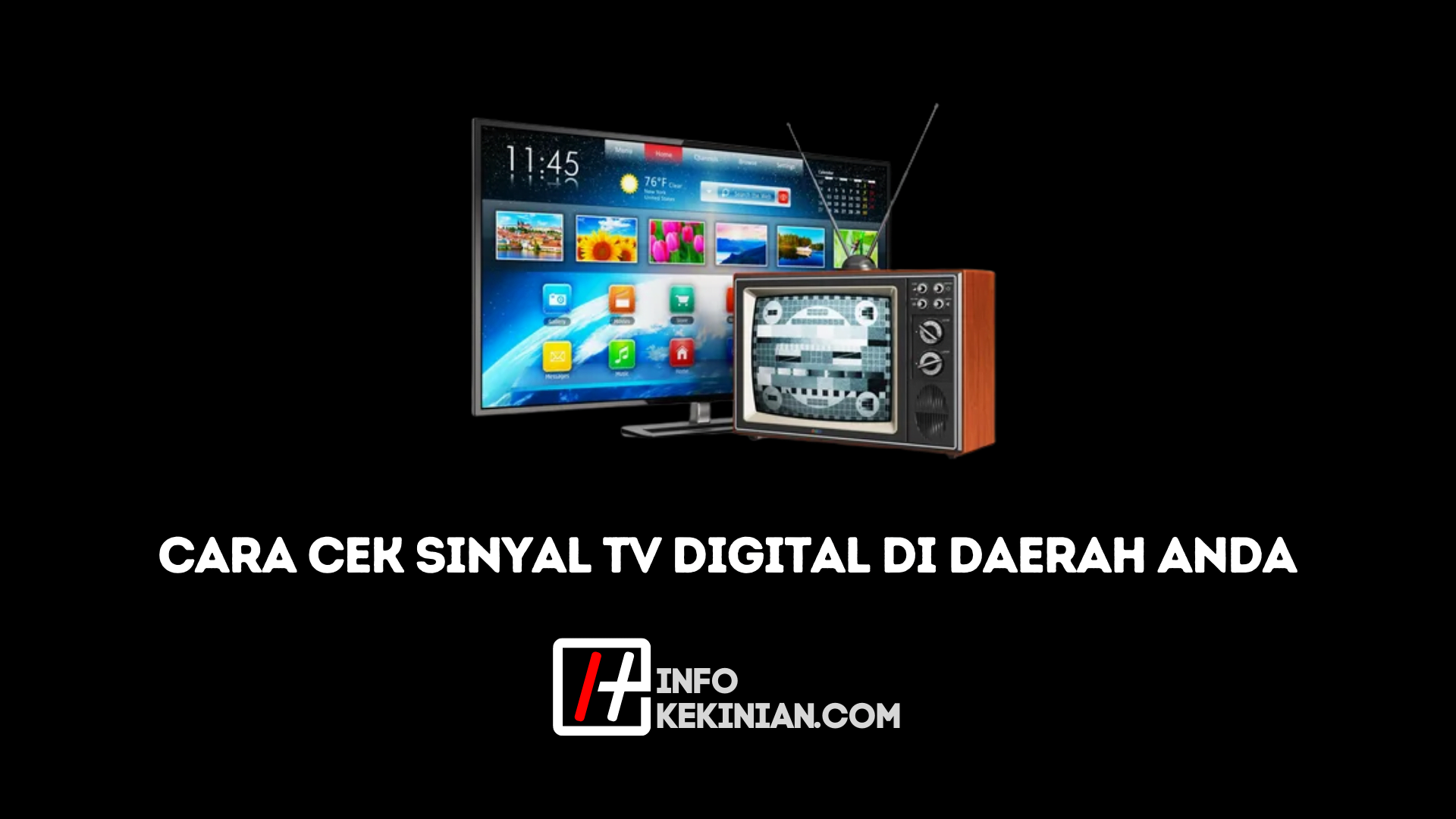 There are two ways this can be done, namely through the Ministry of Communication and Information (Kominfo) website and through the Digital TV Signal application.
Guide to Checking Digital TV Signals
Each region has its own digital TV broadcast schedule. At the location to find your region's schedule, you can use the official Kominfo website to check digital TV signals. Please visit https://siarandigital.kominfo.go.id for more information.
Apart from that, you can check broadcast coverage through an Android and iOS application called "Digital TV Signals" for different locations throughout Indonesia.
Through the Digital TV Signal application, you can find out if the digital TV signal is dim, bad or completely missing.
You will also get additional features about TV signals and can check the coverage of digital TV channels in the application.
Here's how to use the Digital TV Signals application to check whether a digital TV channel signal already exists in your area:
Download the Digital TV Signal application on the Google Play Store or Apple Store.
After the Digital TV Signal application installation process is successful, open the application and allow access to our location.
The application view will immediately change to a map based on our location.
Select the "Legend" menu in the lower left corner. This menu provides information about the location of the worst to the best TV signal according to the color that appears on the map.
Conclusion
By reading the distribution map of digital TV signal transmitters throughout Indonesia, the public can check whether digital TV channels are available in their area or not through the Digital TV Signals application.
Digital TV signals are perfect for use before deciding to buy a DVB-T2 TV or DVB-T2 STB.
For your information, the government is targeting analog TV broadcasts to be completely 'deadly injected' on November 2, 2022.
So, there's nothing wrong with getting ready to switch to digital TV transmission from now on.
Thus the article on How to Check Digital TV Signals in Your Area and don't forget to keep visiting the Infokekinian website.
Because we also have a lot of other information and recommendations which of course will be useful and help current friends.