InfoKekinian.com – How to close applications on a Windows 10 laptop can be done in various ways, we will discuss several ways to close applications on a laptop. Come on, see the explanation below!
Problems with software or hardware may have a variety of causes and effects. It is possible to force quit application programs before shutting down your PC forever.
Because if you often turn off your PC suddenly, it will have a bad impact on the hardware in it.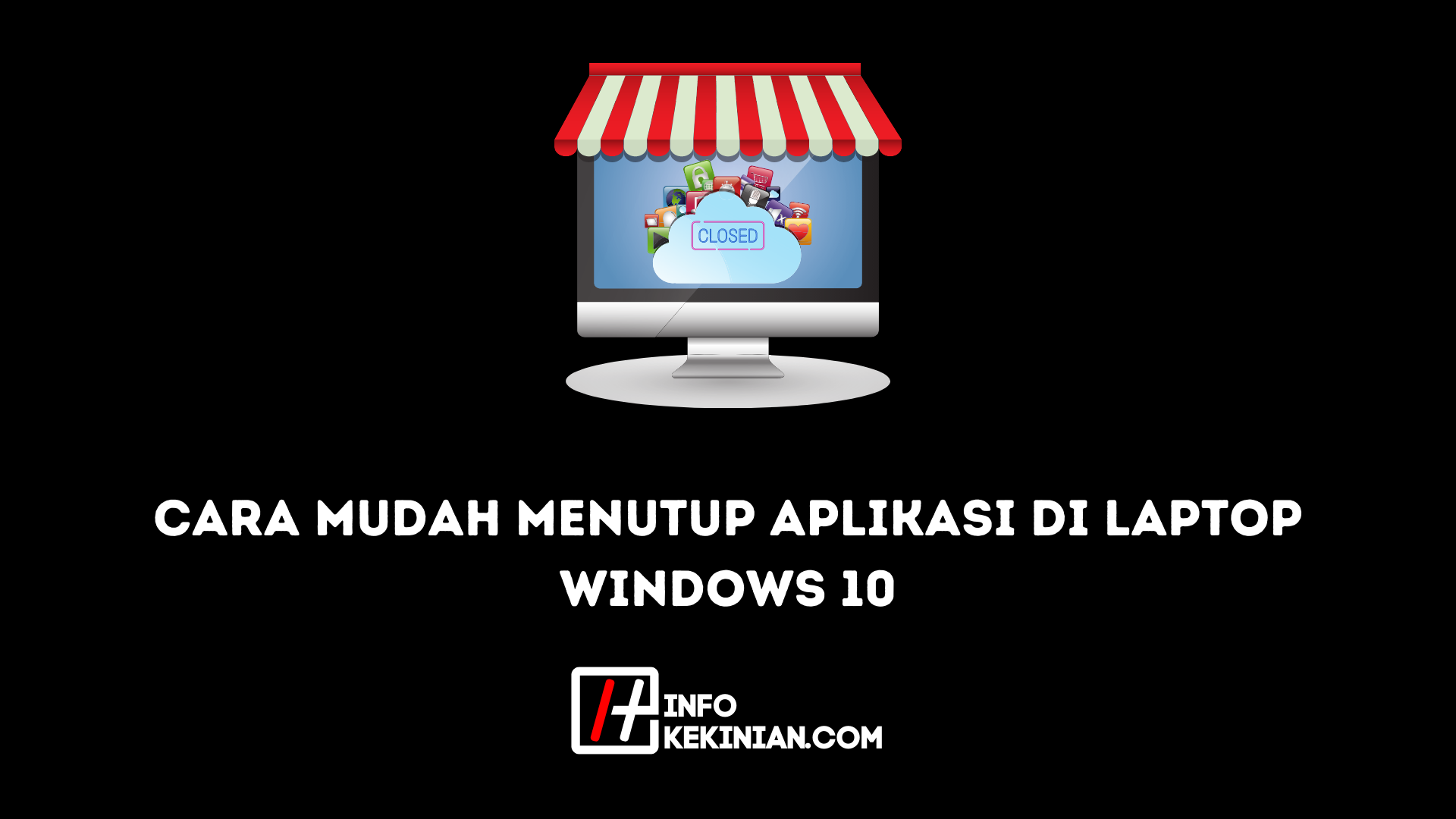 How to Close Applications on a Windows 10 Laptop
Here are the ways you can use to close applications on a Windows 10 laptop.
1. Press Alt + F4 On Keyboard
The first approach you can take is to simultaneously press the Alt + F4 shortcut, which is a nice shortcut for closing running programs.
2. Close the Application Using the Task Manager
If you are still able to launch the Task Manager program, you should use this option as the task manager will direct running applications to be killed.
Open the Task Manager, to open it in general by right-clicking on the Taskbar.
After that, on the Processes menu, check the program that freezes/hangs.
Now, right click on the program, and after that select End Task
3. Close the Application Using the Command Prompt
Or, you can use a command line interface like Command Prompt instead of a task manager.
Use the Search Bar to find Command Prompt.
In the Command Prompt, the first thing you have to do is find out the file name of the application. The secret is to type the command "tasklist", then press Enter, the file names of applications that are currently running will appear.
Now, if you already know the application, run the command "taskkill /im chrome.exe" then press Enter.
4. Using PowerShell
You can also use the default Windows 10 command line, specifically Windows PowerShell, in addition to the Command Prompt. The Search Bar on the menu bar will bring up PowerShell.
You should also be familiar with the file name of the program being run in PowerShell. A prompt will appear, asking you to type "get-process." To close the application using PowerShell, use the command "kill -processname chrome"
5. Create Shortcut Kill Not Responding Apps
To overcome the 'not responding' application, apart from using the Task Manager. If the app fails to react, you can take advantage of this approach by creating a shortcut.
Open the desktop homescreen, then right-click then select New, then select Shortcut
In the Create Shortcut box, type this command: taskkill /f /fi "eq status is not responding"
Then click Next and choose a name for the shortcut that will be displayed on the desktop, then click Done
Press the shortcut you just created to close the unresponsive app.
Conclusion
So, those are the methods that you can use to help close applications on your Windows 10 laptop. Hope this is useful!