Infokekinian.com - Current friends want to download videos from YouTube without an application, but don't know how? Come on, see this review to the end.
YouTube is a primary source of entertainment and information for some people, as television is for others.
Especially when a pandemic is happening like this, it makes us feel more comfortable. It's no surprise that YouTube is growing in popularity as a source of entertainment because of the variety of content it offers.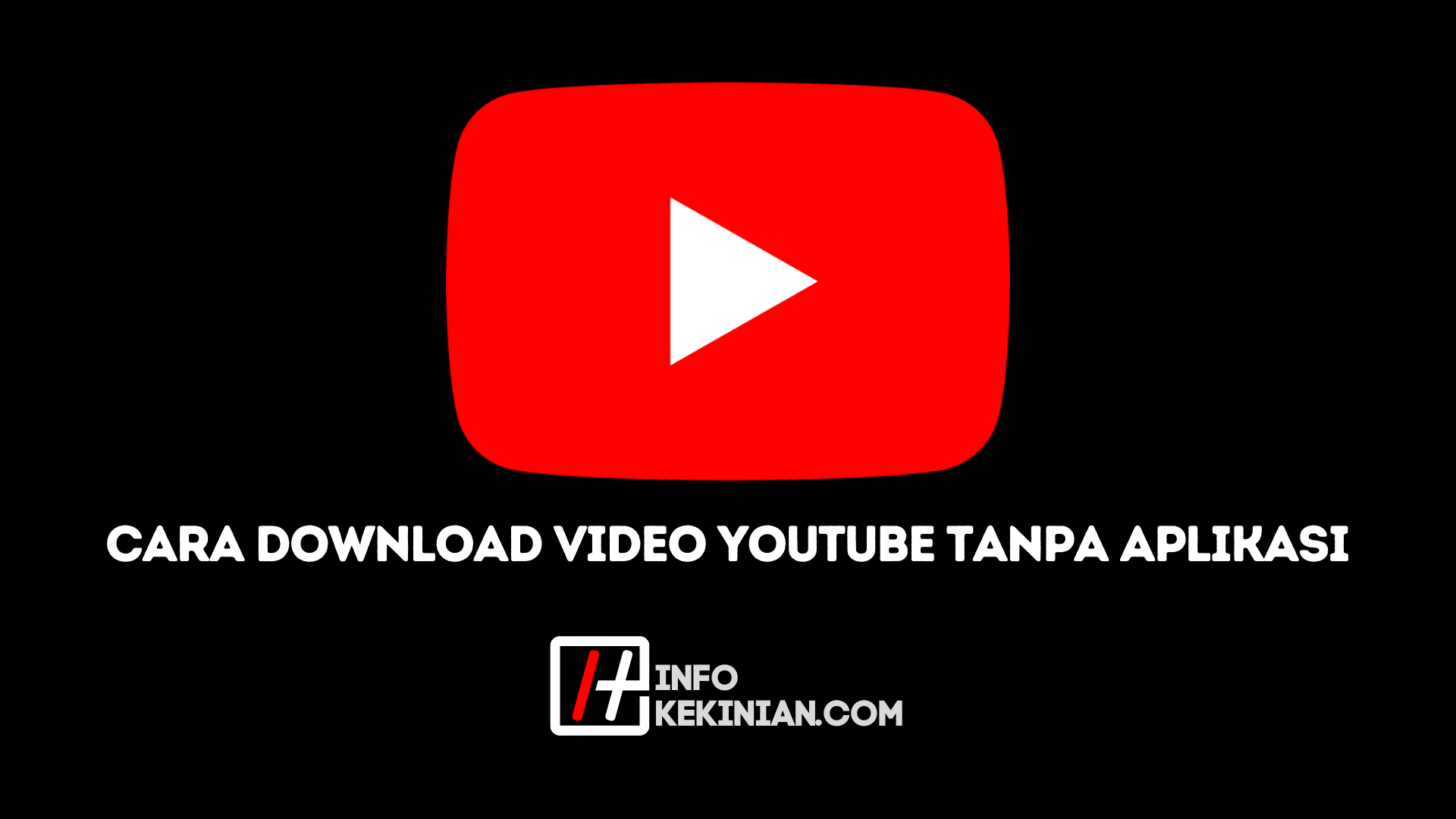 Watching YouTube for some people is considered a necessity, but unfortunately to get decent video quality also requires good internet speed, and this will quickly use up internet quota.
YouTube videos can be downloaded quickly from your smartphone without having to worry about exceeding your download quota.
How To Download YouTube Videos
Downloading YouTube videos to your smartphone has never been easier or faster than now thanks to a new app called Youtube Downloader.
The method is as follows:
Open the Youtube video that you want to download, then tap the Share button.
Select the Copy Link option.
Log in to 9convert.com
Tap in the box provided and then Paste Link.
Click Get Started.
Select Quality, you can choose to download Youtube videos to mp4 or Youtube to mp3.
Select Download.
Wait a few moments until the video or music that you downloaded is stored on your cellphone and can be watched offline at any time.
Its simple appearance makes the YouTube video download site very easy to use.
You can download as many Youtube videos with 9convert without any fees.
So, it would be nice if you bookmarked the site, so you don't forget when you suddenly need it to download Youtube videos.
Advantages of downloading videos without applications
There are many reasons why we should download YouTube videos. Some of the advantages of downloading Youtube videos include:
1. Save Quota
The main reason is to save your internet quota, so it can be more efficient.
2. More Enjoyable
Imagine if your internet connection is unstable, then the enjoyment of watching videos or listening to music will be very disturbed.
3. No Ads
Of course it's very annoying isn't it when you're engrossed in watching, suddenly an ad appears and makes you wait until you can skip the ad.
By downloading Youtube videos, you will be free from advertisements when playing them.
Free applications usually embed a lot of advertisements in them, so they can be very annoying and make the phone run slowly, so a Youtube downloader without an application can be the best choice.
5. No Sign Up and No Hassle.
You can download as many videos from Youtube as you want without having to bother registering or anything else that is difficult.
6. No Fees
Well, you can use 9convert.com as you like without being charged anything, and without annoying ads, with a stable and fast server connection.
Conclusion
That's an easy way to download YouTube videos without an application, now you can download them whenever you want.
Thus the article on How to Download YouTube Videos Without an Application and don't forget to keep visiting the Infokekinian website.
Because we also have a lot of other information and recommendations which of course will be useful and help current friends.