InfoKekinian.com – Looking for applications that are not in the Play store can be done is one place where we can get various types of applications. Most of the apps that most people use come from the Google Play Store.
The reason we think the Play Store is safe is because Google has looked into it. While registering an app for Google Play Store is not as simple as it seems, this is what it shows.
Because there are so many rules, it is difficult for people who like to rip or phish to do this. In addition, the chances of phishing or malicious malware occurring are also very low.
Most of the malware is only intended to show Google Admob ads so that the creators can make money.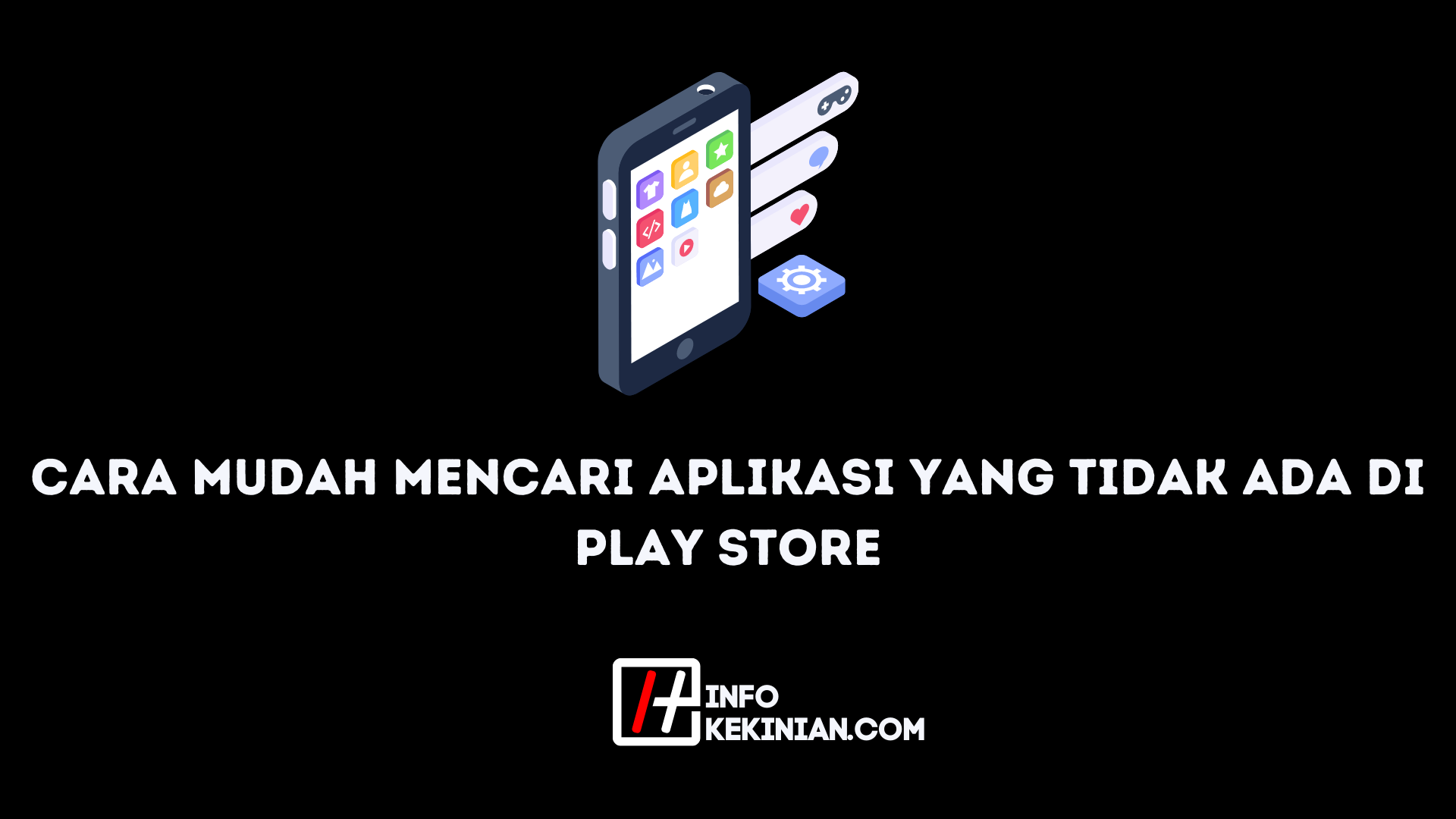 How to find apps that aren't in the Play Store
In the following, we will provide several ways to find applications that are not in the Play Store
1. Via the App Official Site
The first thing you can do is open Google. Then, go to the official website or page for the application you want with keywords such as "Official Website Application Name". In Application Name, replace it with the name of the application you want to use.
Mimin also used to have a friend who wanted to download a game called "Ninja Heroes". In the Play Store, there used to be a game called "Ninja Heroes", but now it's gone.
Then, Mimin can get it from the official website. Just type in "Google app sites" to find it (what you want).
2. Through several large sites to download applications
For the second method, you can use large websites such as up to down, CNET, and many more.
This application has many different applications that you can download quickly and for free. The bad news is that there are lots of ads on the app site. Then again, some of the ads aren't so bad.
Besides the benefits, there is also a full version of the application. You can get Instagram on this site because there are many different versions of the application that you already have. Google play store shows only the latest version. It is different from play store.
3. Looking for Apps that are not in the Google Play Store by Platform
Friends, this platform can be used to create applications and websites. In fact, it works and looks the same as the Google Play Store.
You can search for different applications on the platform. Many people use platforms like QooApp, 99apps. I don't know if there are other platforms like them.
However, there are some problems and drawbacks with the platform. For example, sometimes you have to set your language to Indonesian before you can use the platform. There are times when settings can be hard to figure out.
Conclusion
Those are several ways to find applications that are not in the Play Store, now you can immediately choose which method is easy to use. Hope it is useful!