Infokekinian.com - On this occasion, we will share how to make a fake Indonesian number on Telegram, to find out how, see this article until it's finished.
Telegram is one of the most popular social media apps in Indonesia. Telegram's features as a communication media tool are quite extensive.
Telegram allows you to do everything from chat to phone calls to video calls.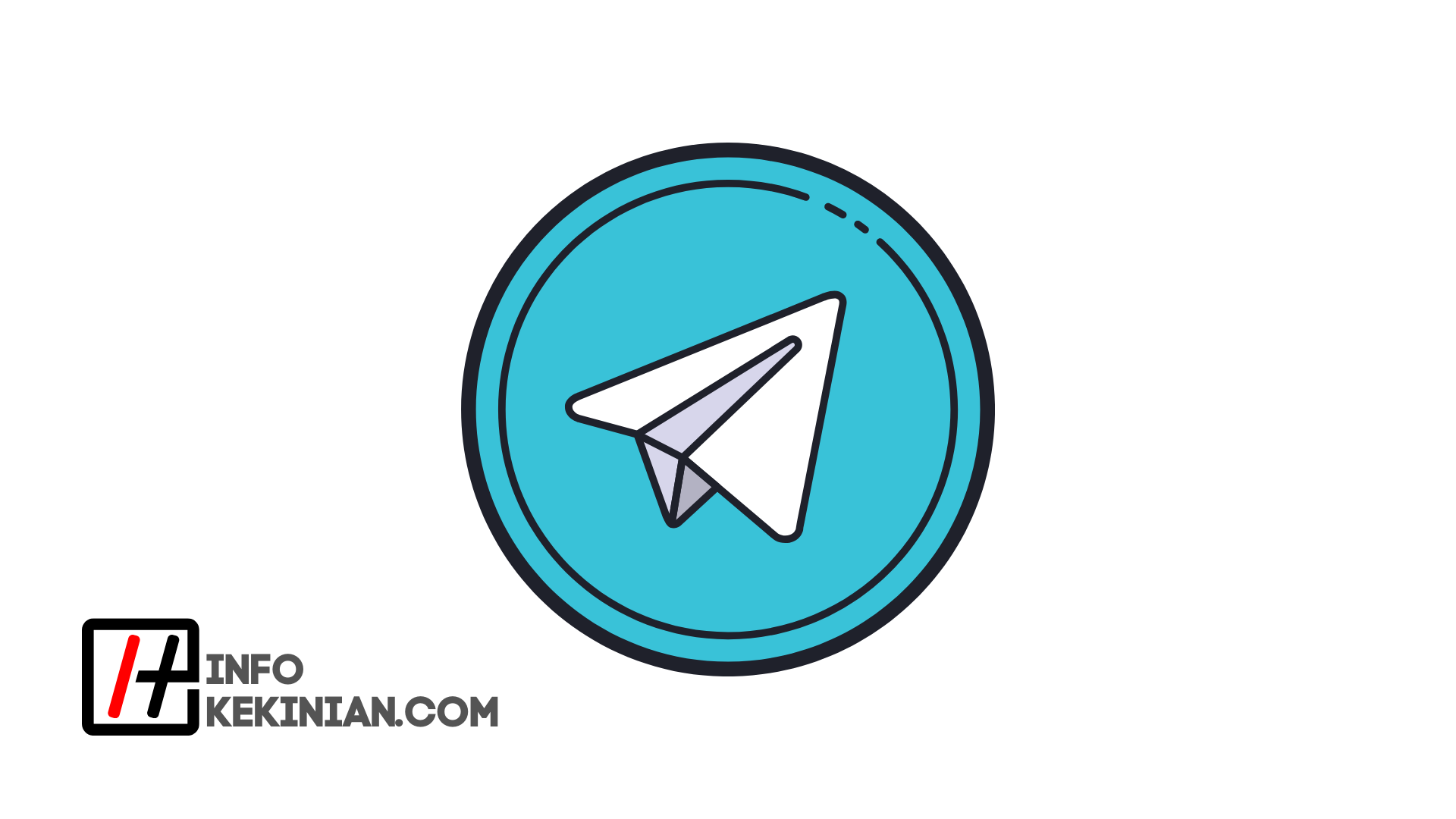 Telegram also provides a number of other features, including the ability to share large files, Telegram channels, groups of up to 10,000 members, and Telegram secret chats.
But, apart from that, Telegram is now widely used to play games such as the Telegram Roleplayer game. Players, on the other hand, do not use real names and often use fictitious numbers.
There has also been a recent trend of using foreign phone numbers to sign up for Telegram. However, this foreign number will certainly be different from the Indonesian number. Fake Indonesian phone numbers, on the other hand, are currently in vogue. Watch to the end.
About Indonesian Fake Numbers
So according to its name, namely fake number which, when translated into Indonesian, is a fake number.
As with fake foreign numbers, you can also use this number to register an account or whatever.
It's just that the advantage is that these numbers have the same code as official numbers in general, namely with code +62.
In essence, this fake number is an empty number that can be used by anyone to create an account or other needs. If you use this number, you can still get the latest verification code.
However, this number is a free access number, which means anyone can use it. So you also need to use it first compared to other people.
Indonesian fake number site
To get a fake number is actually very easy. You can find many fake number provider sites available on the internet. It's just that finding a number with the Indonesian country code is limited.
One site that provides fake Indonesian country code numbers is the site id.mytempsms.com. Through this site, we can easily find empty Indonesian numbers and use them for verification.
Usually these users are looking for this empty number to use to register an account. In registering this account, you usually need a number for verification. However, one number can only be used to create one account.
Now, to work around this, people will usually use blank numbers or foreign numbers.
But if you want an empty number with the Indonesian country code, you can. Here's how to use it.
How to use Fake Number Indonesia
For its own use is very easy. You can just enter the site at id.mytempsms.com. After that, you can select the number that will be used. For more details, please follow the following guide:
Open the browser application and enter the site id.mytempsms.com.
Then select the Indonesian phone number or you can click here.
After entering, you will immediately find a list of Indonesian numbers that can be used.
Choose one and click on the number part.
For example, if you want to register for Telegram, you can directly copy and paste this number in the account registration menu.
To get the verification code, go back to the previous site and click on the check the latest verification code.
There you can find the verification code and just use it to verify the account earlier.
Done, the Indonesian number was successfully used.
How easy enough right? However, this number is a free number that can be used by anyone. Likewise with the verification code that can be seen by everyone.
You might be able to use this number to create accounts that aren't really important, for example to play RP Telegram.
Indonesian Fake Number Review
To give some advice based on my experience with this mobile number, you can use it to chat with your friends.
But they must first save your number first or the friend who started the chat.
Because when I try, I can't start a conversation with my existing contacts.
And I tried to register with one of the Indonesian numbers whose number was successfully registered in the telegram account, but it turned out that the number had already been registered in the previous telegram.
Because the name is listed, there is chat history, and following several channels/groups. But it doesn't matter if you get the number that was used before; You can change your name and delete or leave groups you are a part of.
Admin Note: As I said above, I don't think fake mobile numbers are safe, especially for accounts that are treated like their own children.
If the account was created just for fun and you don't mind losing it, then it's fine to use this method.
However, if you need a permanent Telegram account that will be used for a long time and is secure for communicating important data, for example, you must register with your own telephone number.
Conclusion
That's a little information about fake Indonesian numbers and complete with how to make them.
Thus the article on How to Make a Fake Indonesian Number on Telegram and don't forget to keep visiting the Infokekinian website.
Because we also have a lot of other information and recommendations which of course will be useful and help current friends.