Infokekinian.com - Contemporary friends, have you ever thought about how to make WA status longer than 30 seconds? Watch this article to the end.
One feature that many WhatsApp users use is "Status", which can be compared to Stories on Instagram.
The difference is that WhatsApp status is more personal because only the person who saves the user's WhatsApp contacts can see it.
WhatsApp users can upload photos, texts or short videos to WhatsApp. After a twenty-four hour period, this content will be removed.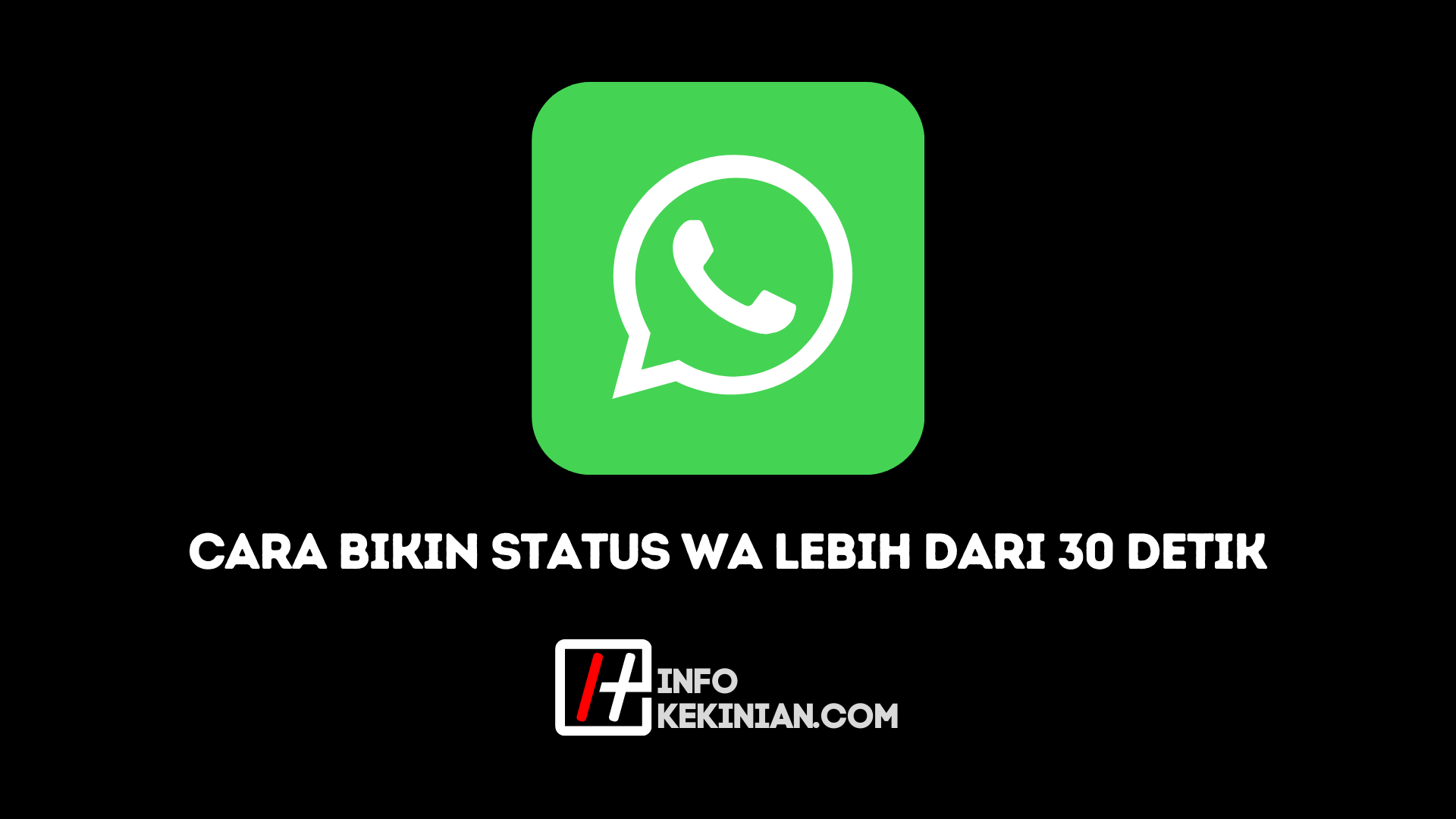 The duration of uploading videos to WhatsApp status is limited to 30 seconds. According to the description on the WhatsApp FAQ page, it is currently not possible to upload videos longer than that in the Status feature.
However, certain techniques can be used to 'get around' this limitation. You don't even need to use another application, you know.
How to Extend WhatsApp Status Duration
Here's how to upload videos longer than 30 seconds to WhatsApp Status:
First, open the WhatsApp application on our smartphone (Android/iOS).
Then, click the "Status" menu on the right side of the "Chats" column.
We can also swipe left to open the "Status" menu in the WhatsApp application.
Next, click the "My Status" option or the camera icon to create a new WhatsApp status.
Select the option, do we want to record a video or get it from the smartphone gallery.
After selecting a video longer than 30 seconds, we can cut the video clip according to the desired duration.
The trick is to choose a duration of 1 to 30 seconds by sliding the "Cut" tool to the left.
If the video has been cut, please click the "Send" button (green arrow) in the lower right corner to directly upload content as a WhatsApp Status.
So that the video that we upload is full, which is more than 30 seconds, the second way is that we have to re-upload the video.
Select the same content as the video at the beginning.
Then on the editing page, we only need to slide the "Cut" tool at a duration of 30 seconds (until the desired broadcast time) to display the remaining video cuts in the previous content.
Before uploading, we can add a "caption" in the column provided.
Then, click the "Send" button in the lower right corner to upload the remaining video clips.
After a while, two WhatsApp statuses will appear and show our video in full (more than 30 seconds).
Conclusion
Those are some ways you can extend the duration of the video on your WhatsApp status.
Thus the article How to Make WA Status More Than 30 Seconds and don't forget to keep visiting the Infokekinian website.
Because we also have a lot of other information and recommendations which of course will be useful and help current friends.