Infokekinian.com - Contemporary friends, here's how to easily combine pdf files. So see this article to the end to find out more complete and clear information
Hear the sentence merge files PDFs still seems to be something foreign and difficult for some people.
When asked to collect files to apply for jobs or public universities, some people usually combine the PDF files.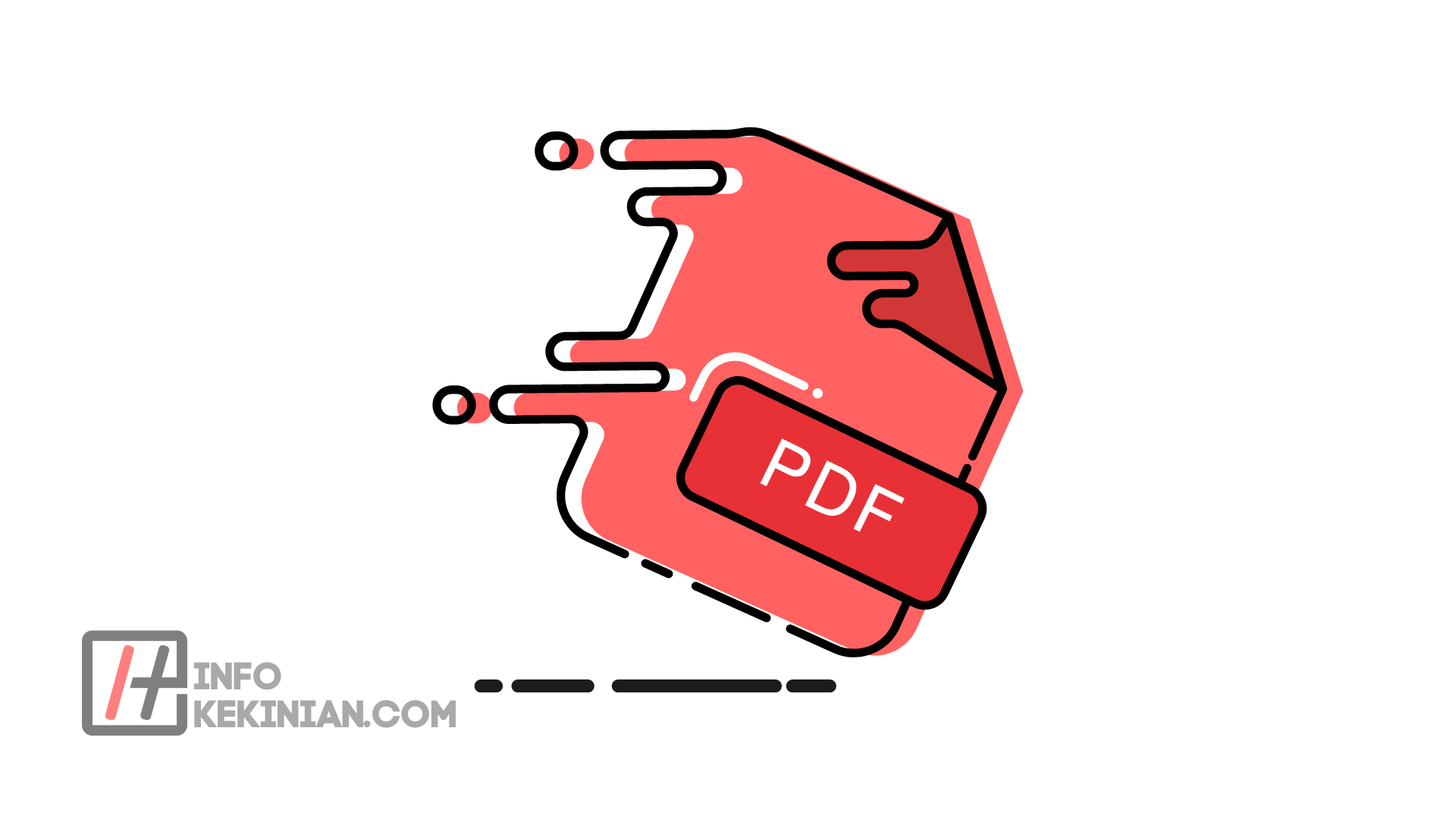 Actually, you should be aware that merging PDF files is meant to make it easier to send and check files.
However, because the method is quite complicated, there are still many people who don't really understand how to combine PDF files.
PDF, which stands for Portable Document Format, is a file in a format developed by Adobe Systems to meet the needs of sending documents digitally.
In most cases, the PDF format will display 2D files that contain 2D text, images, or vector graphics.
For now, the PDF format is a popular file format. Various digital documents, eBooks, even official documents are increasingly being converted from Word to PDF.
How to Merge PDF Files
For more information, here's a simple explanation on how to merge PDF files into one:
1. With Adobe Reader
Adobe, as the "owner" of the PDF format, provides useful applications for processing files. Adobe Reader is the application in question. Here's how to do it when using it:
Once Adobe Reader is installed, click the tools tab in the top left corner of the application.
If so, click the Merge Files button.
Then, on the right, click the blue Add Files button. This is where you will add the PDF file that you will create.
After you select the files you want, click the merge button.
Then you're done. The PDF file you requested has now been merged.
All you have to do now is save the file in the desired folder, or simply hit the file tab and select save as. Isn't that simple?
2. Foxit Reader
Foxit Reader is an application used to combine both PDF files. However, Foxit Reader has been renamed Foxit Phantom PDF.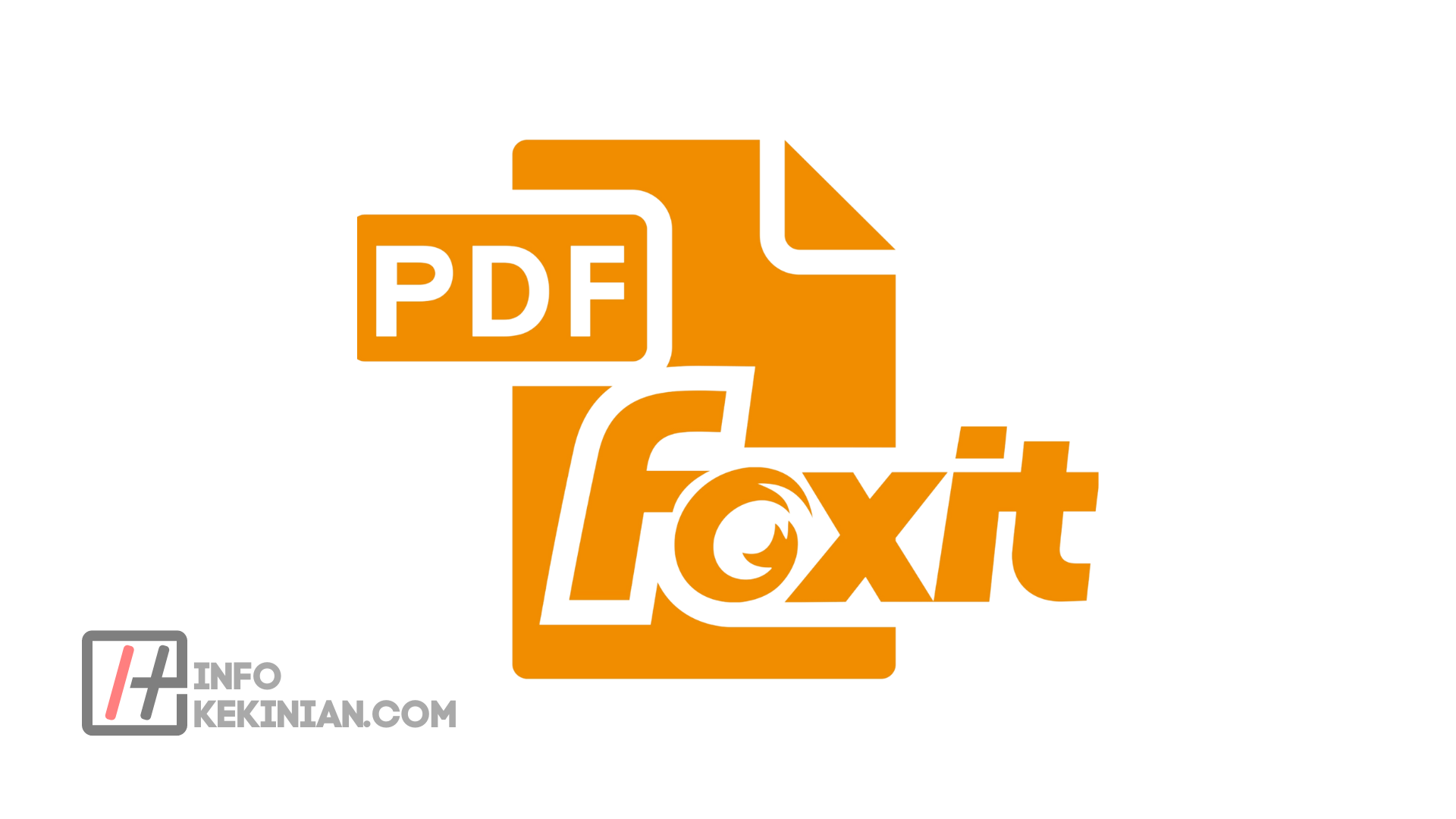 The Foxit Reader application seems to be quite popular and widely used in various parts of the world. You can practice using this app in the following ways:
To get started, hit file, then create, then continue by clicking the multiple file form.
If so, wait until a new window appears. When it's open, check the box at the bottom of the window that says Combine multiple files into one PDF file.
If you want to add more files, click add files until all the files you want to combine are uploaded to Foxit Reader.
If you manage to upload all the files, you will be able to sort them or even delete them.
When finished configuring, simply click convert. A new window will appear then to assist you in deciding where to save the file.
3. Online
You can use this service if you have a good WiFi connection at home, office or even in your neighborhood.
This gives you access to various websites where you can combine multiple files into one PDF.
The PDFmerge.com website allows you to combine PDF files. By visiting the website, you can combine multiple files into one PDF file in just two steps.
To get started, select a PDF file to upload by pressing the select file button. If you want to combine more than four files, click More files.
Once you are done selecting, simply click on the merge files button. The files you want to combine are then done.
4. Via CombinePDF.com
CombinePDF.com is another online service that can combine multiple PDF files into one.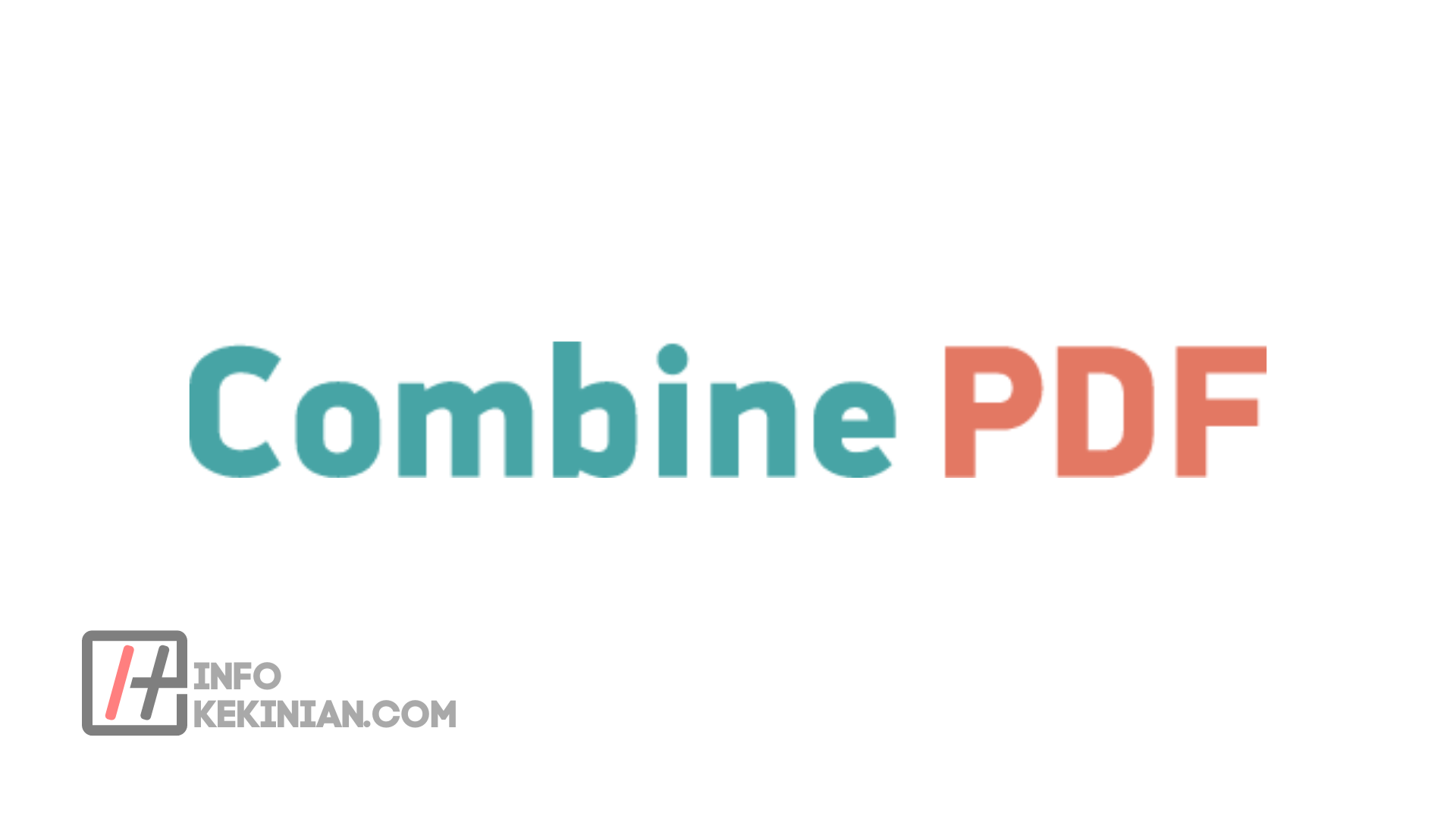 The advantage of this website is that it supports the Indonesian language, making it easier for you. It's also not difficult to practice this way:
You must first upload all the files you want to combine. Don't worry, because you can upload up to 20 files at once using this site.
When the uploading session is complete, click the merge button. Wait until the merging process is complete, and your file will be downloaded automatically. Isn't that simple?
5. With PDFelement Android
PDFelement is the first Android app that you can use to combine PDF files.
However, you have to download this application first. If so, launch the app and follow these simple steps:
Upload the PDF files to be merged.
Then, in the upper right corner, click on the icon to enter edit mode.
You can choose to merge more than two files. If so, go to the top and click the merge icon. As a result, several of your files have finished being combined into one.
6. Xodo Android
The next application that you can use is Xodo. If you are not familiar with Xodo, this is an app that can read PDFs and has a rating of 4.7 on the Google Play store. Proceed to combine them in the following way:
You must first click on the + button in the lower right corner.
Then select the PDF form document.
Then, select the files you want to merge and hit the merge button.
If you are still confused, the merge button is in the lower right corner.
Name the new files, then click the merge icon again.
If so, you only need to choose a location to save the PDF file that you have created.
7. Adobe Acrobat
Adobe Acrobat is the next method for merging PDF files. Adobe Acrobat is a piece of software created by Adobe Systems. This software can also be used to create and edit PDF files.
One of the things you can do with this software is combine multiple PDF files into one. Consider the following methods to avoid confusion:
You must first install Adobe Acrobat on your computer or laptop. Instead of using the trial version, choose Adobe Acrobat with the standard or pro version.
Maybe some computers or laptops have Adobe Acrobat software installed. However, there's nothing wrong with downloading the latest version in order to have the most up-to-date quality of the application.
If the app is already installed, all you have to do is launch it. On the main toolbar, click the create button.
If you can't find the create PDF button, you can try another method by going to the view located on the toolbar.
If the view is already open, click the task button and then click the show all task button icon.
The next step is to combine the files into a single PDF menu, which can be found in the create menu. This menu allows you to combine several files or documents on your computer. Then you can combine these files into one PDF file.
Then, in the window that appears on your computer or laptop monitor, click browse. Then select the documents you want to combine into one PDF file. When you're done selecting, click OK, and the document will be copied to the white box on the right.
Sort or arrange the documents you selected until they are in the correct order. You can use the delete, move up, and down buttons to help you tidy up your data.
Don't forget to uncheck the box next to Include all open PDF files. This is meant if you don't want to use a previously opened PDF file.
If the documents you selected have been sorted correctly, all you have to do is click merge files and remember to hit the OK button.
After clicking the OK button, all the steps to combine PDF files into one are completed. Now it's your turn to save the previously merged PDF file by clicking on the save as icon. Then you can give the file name whatever you want.
8. SmallPDF.com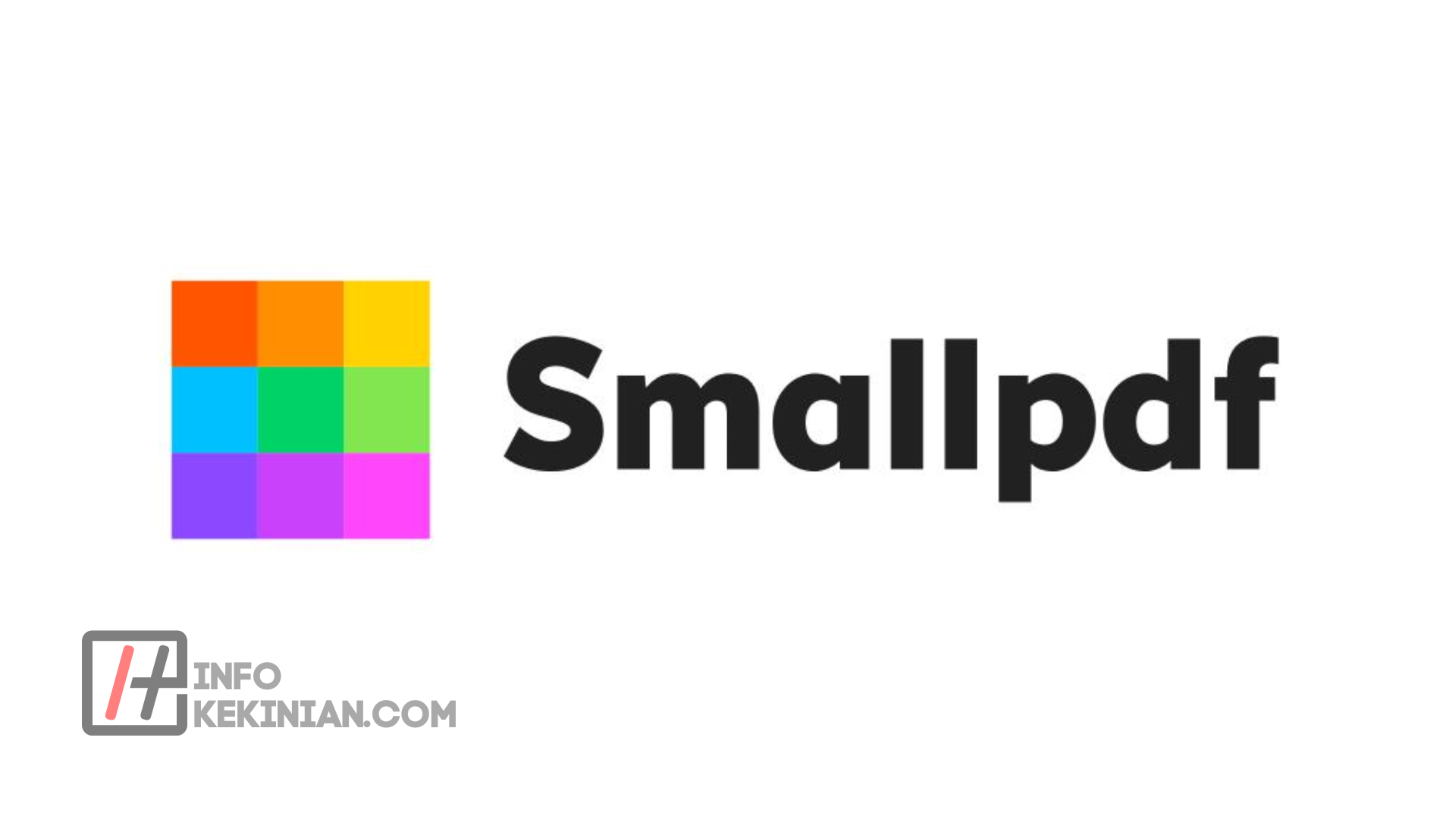 You can also combine PDF files online by visiting the smallPDF.com website. So that you are not constantly confused, please read the reviews below:
The first step is to launch the browser and navigate to the smallPDF.com link on your device.
Select the documents you want to merge next. Click and hold on the previously selected document. Then drag the file to the gray window that says drop PDF here and it's located on that page.
Sort your documents according to your preferences.
If you think it's as neat as you want, just click the combine PDF button at the bottom. After that, save it wherever you want.
9. WPS Office
Most of you may be aware that WPS Office is just an application that can read PDF, Word, Excel and other files.
However, upon further investigation, it turns out that WPS Office also has the ability to edit documents in Word, Excel and PDF formats.
Of course the function of the PDF file will be discussed this time. WPS Office can be used to merge two or more PDF files into one PDF file.
Not only that, you can use this WPS Office application to make a signature directly on your cellphone screen. How? Do you want to try this application?
10. Icecream PDF Split & Merge
The name of this application sounds very new, doesn't it? Icecream PDF Split & Merge is a program used to combine PDF files. But who would have thought that this application was not created and developed by Adobe Systems?
Nonetheless, this dessert-titled app is powerful enough to combine multiple PDF files into a single document. Curious how this application works? Here's how it works:
As usual, the first step is to download and install the Icecream PDF Split & Merge application directly on your computer.
It should be noted that when installing this application, make sure to uncheck the desired software installation options section.
After that, you can open this application and select multiple documents to combine by clicking the "add file" button.
After that, as usual, you have to sort the documents you have selected so that they look neat and orderly. You can use the up and down arrows on the right side.
Not only that, you can also add a password to further secure the files you have combined.
When you think the documents are complete, just click merge to let the application combine all the selected documents into one PDF file.
Conclusion
That's a little information about how to combine PDF files easily and of course practically, because the goal of combining several PDF files into one is so that the existing files are neat.
Thus the article on How to Easily Combine Pdf Files and don't forget to keep visiting the Infokekinian website.
Because we also have a lot of other information and recommendations which of course will be useful and help current friends.