Infokekinian.com - Do you now know how to print chats on WhatsApp? If not, let's read this article to the end.
Is it possible to print out Whatsapp chats? It turns out you can, you know. Now the popular messaging service WhatsApp has made it easy for its billions of users.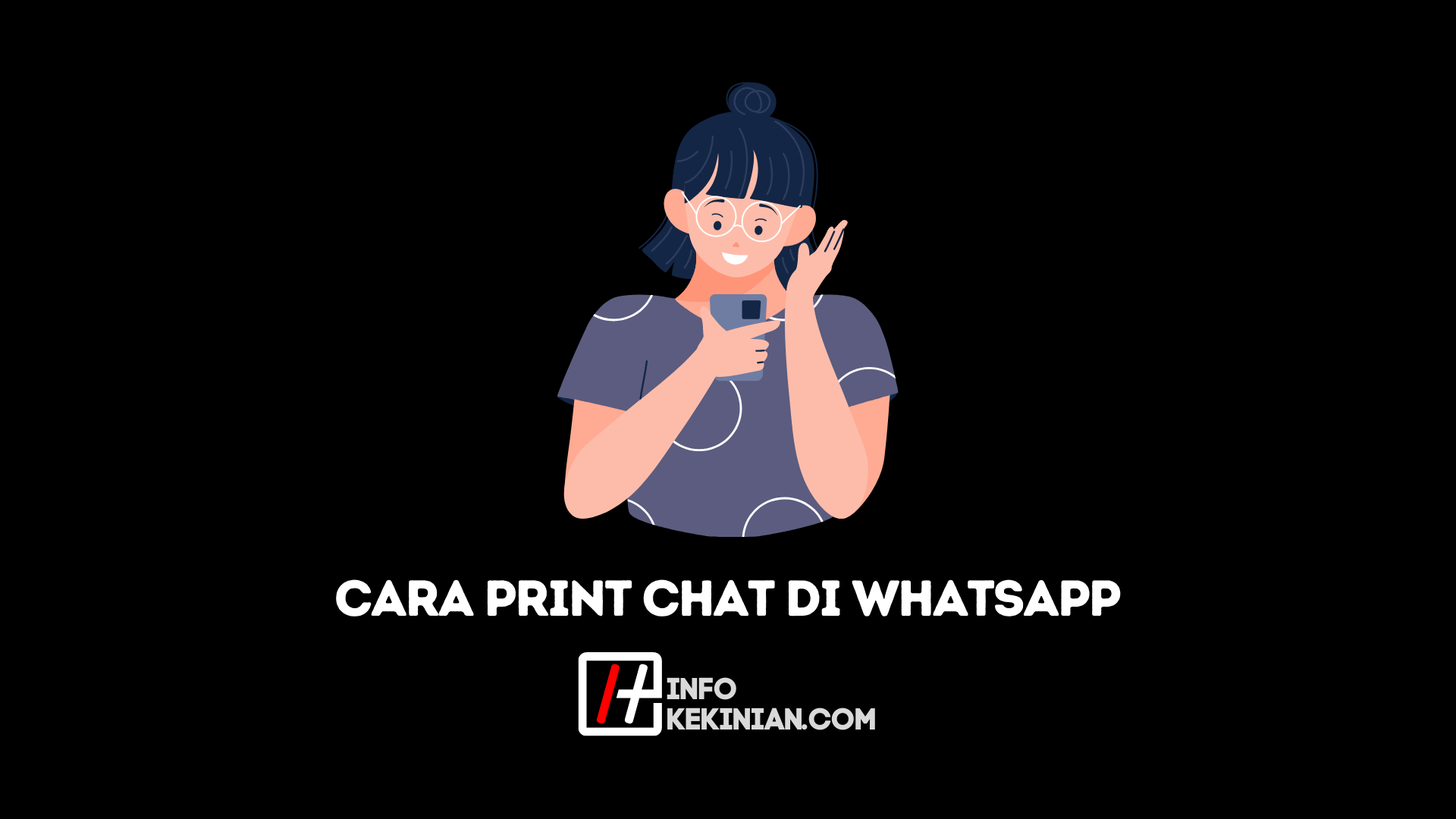 One of the options we can try is to print a WhatsApp chat with anyone we have chatted with.
To print chats on WhatsApp can only be done by each contact separately. You can't print the full chat at once.
List of How to Print WhatsApp Chats
Here are the steps to easily print Whatsapp chats:
1. For Android Users
Here are the steps:
Open the WhatsApp chat that we want to print
Click on the name with the three dots in the upper right corner
Scroll down Select "Export Chat"
Select "Including Media"
Send the chat via email and then it can be printed
2. For iOS Users
Here are the steps:
Open the WhatsApp chat that we want to print
Click on the name of the chat you want to print
Scroll down and select "Export Chat"
Select "Add Media"
Send your chat via email and print it
After Export Process
WhatsApp sends our chat as a .zip file which contains the .txt file and the media associated with the chat.
Mac users can open the .zip file by double-clicking the file. We can open the .txt file with a pre-installed text editor program.
This file contains the date and time stamps for individual messages, the messages themselves, and the emojis.
When we send a chat via email, it will be sent as a normal emoji text file – and that is the main drawback of this option: pictures, voice messages, and videos will be "lost".
WhatsApp exports photos, videos, and voice messages (make sure to select "Including Media" in the export process), but stores them in separate folders and doesn't integrate them into the chat text file.
Conclusion
The WhatsApp chat print method above might be a solution when we don't want to back up messages via Google Drive.
So far, WhatsApp users usually store or back up chats in cloud storage services such as iCloud or Google Drive.
In this case, the WhatsApp email conversation feature is very useful. With the rise of technology, WhatsApp messages can be used as evidence in court.
Thus the article about How to Print Chat on WhatsApp and don't forget to keep visiting the Infokekinian website.
Because we also have a lot of other information and recommendations which of course will be useful and help current friends.