Infokekinian.com – On this occasion, I will provide a simple and fast way of registering a By.U card without an application. Registering and activating a by.U card is different from other cards because registration on a by.U card is done in the By.U application.
Now, friends, you know beforehand, that this application is completely digital, from buying a new by.U starter card, buying packages, buying credit, even when we are doing the By.U card activation process, everything is done digitally.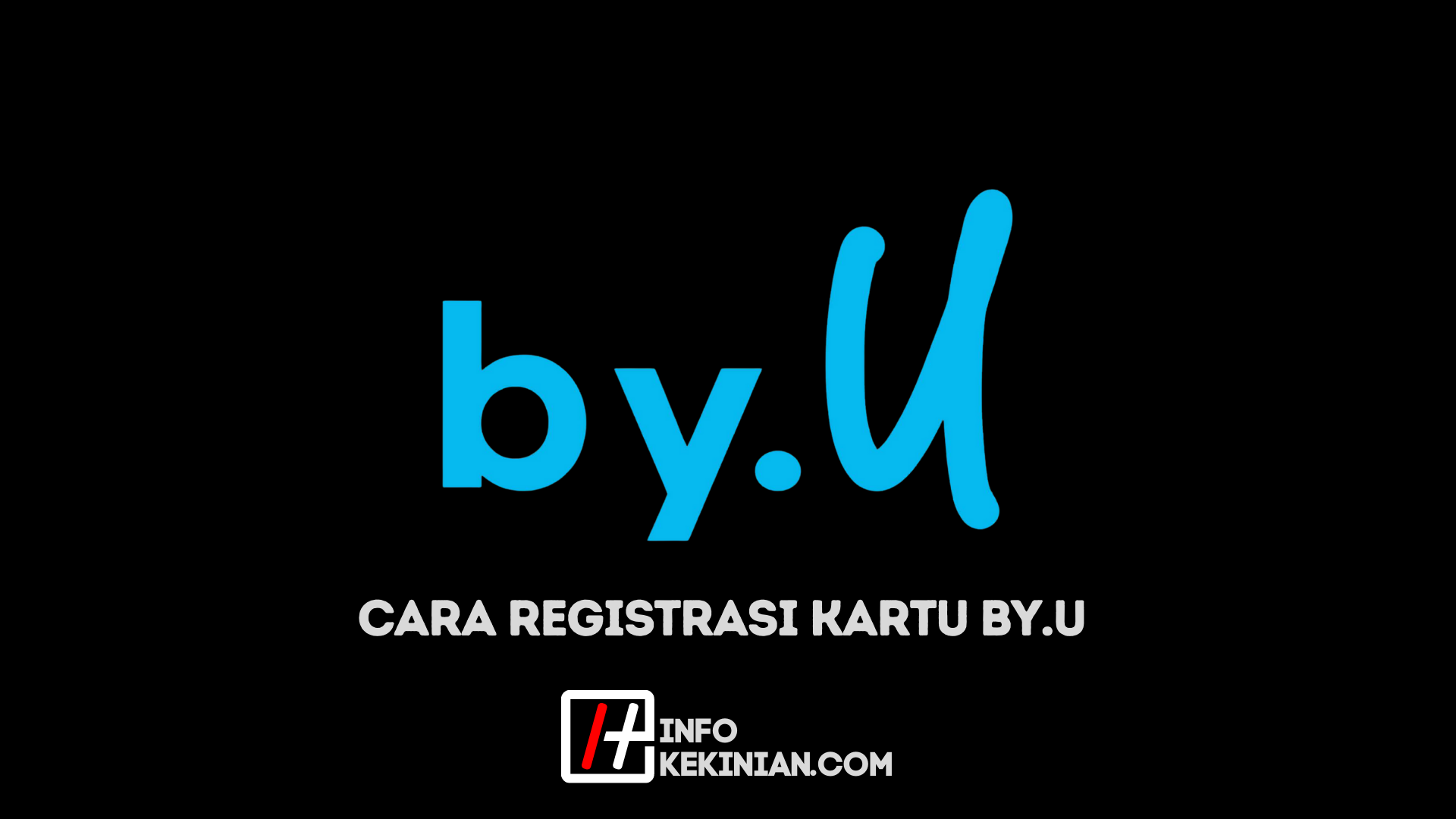 Unlike the activation of other cards by sending NIK and NO KK data to SMS sent to 4444, if you are currently using a new by.U starter card. Current friends need to enter NIK and NO KK data into the by.U application so that card registration is successful and successful
What is Card Registration by.U
Mandatory process to be completed when purchasing a new starter pack; this process will identify the owner of the cellphone number, because we are instructed to fill in our NIK and NO KK during the activation process so that our card can be processed successfully.
If you enter incorrect or careless information, the registration process will fail and your current card will be permanently blocked.
The Easy Way to Register a New By.U Prime Card
Before we activate and activate the by.U card, we must first prepare the KK and NIK numbers, as well as the by.U card that has been inserted in your current smartphone; for simple steps and tutorial, try below steps:
New By.U Card Registration Guide
Activate our By,U card. You don't need to type an SMS, just do everything in the By.U application
Insert the SIM Card by.U into your smartphone. If your gadget is a dual sim card, make sure that the only SIM card in the gadget is by.U, during registration,
Make sure your Wifi mode is turned off, so we only use the by.U bar signal (Telkomsel)
After that, open the by.U application
then click the 'Activate SIM Card' button,
Enter the NIK-NOKK data, then check again that the NIK-NOKK data is correct, OK?
then Press list , Done
That's the article this time that we can convey, even today's friends can also read the method Easy By.U Activation Without Application
Conclusion
Register and activate new by. Simple and fast U card. Everything with the U card is done digitally.
Current friends must send NIK and KK NO data to SMS themselves to complete the registration process. If the current friend enters the wrong information, the current friend's card will be permanently blocked.