Infokekinian.com - On this occasion, I will share how to restore Windows 11 to Windows 10. Come on, see this article until it's finished.
Microsoft has started sharing Windows 11 updates for Insider members. Microsoft is allowing users to go back to Windows 10 if they don't like the new look of Windows 11 after they update their device.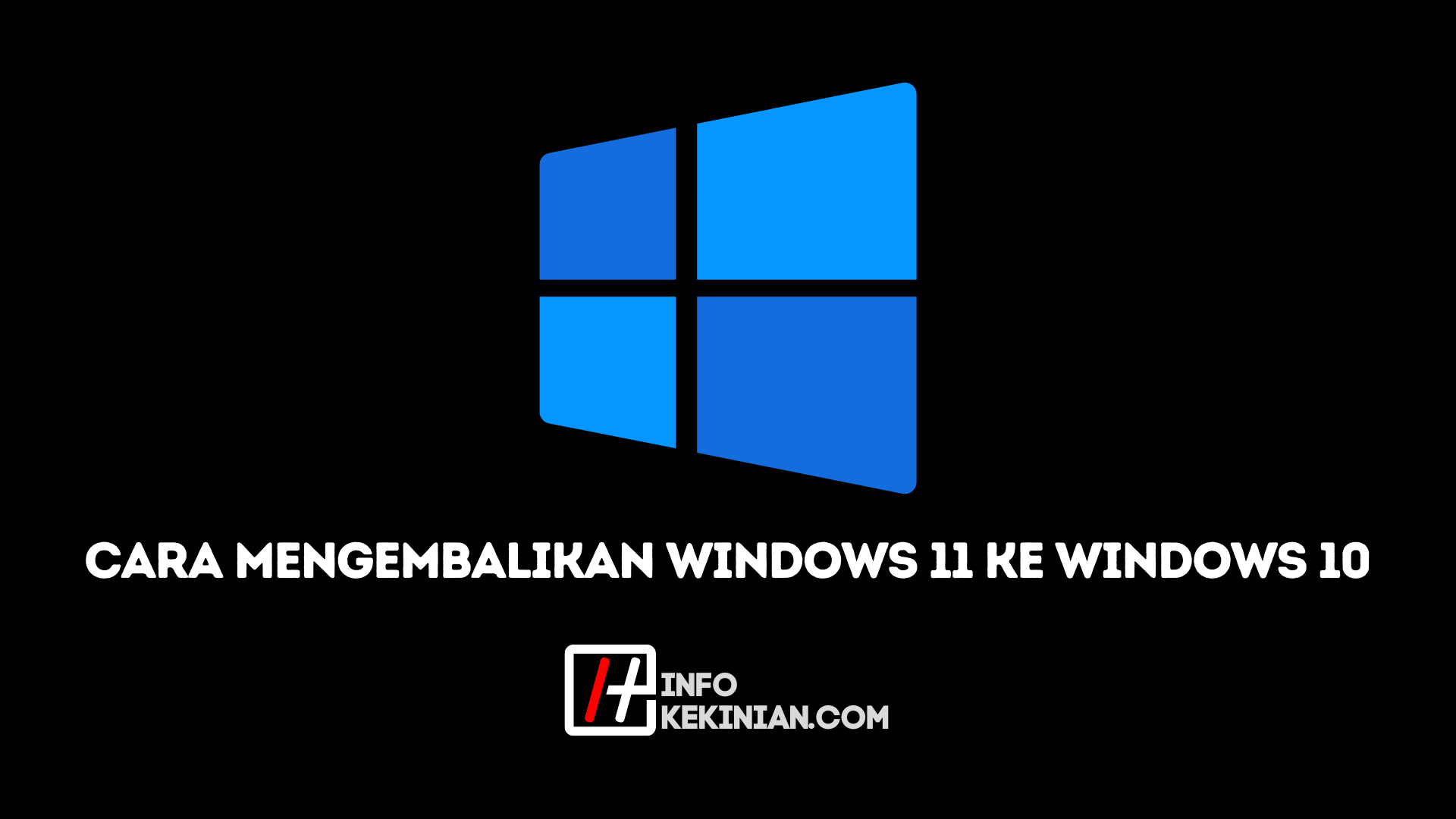 In the Windows 11 FAQ sent by Microsoft to PC manufacturers, it is disclosed that users can return to Windows 10 within 10 days after updating their devices to Windows 11.
All data stored on the computer will be restored to the way it was with Windows 10, so we don't have to worry about losing current applications or data.
Since Windows 11 is still in beta and not the final version, some users are guaranteed to face performance issues, or may not like the look of it.
But if we want to return to Windows 10, we must act quickly before the 10 day period expires.
How to Return Windows 11 to Windows 10
It's very easy to restore a computer's operating system from Windows 11 to Windows 10. Here's how:
Open the Start menu and select Settings > Windows Update > Advance Options > Recovery > Previous version of Windows.
Microsoft says that the 10-day time limit applies to beta and final builds of Windows 11.
If you pass the 10 day time limit set by Microsoft, you can still return to Windows 10, but the method is more complicated than the method described above.
We have to back up all data and clean install Windows 10 on our device. Or, if we have backed up the Windows 10 system before installing Windows 11, we can restore the data in the backup.
The final version of Windows 11 will be available to all users ahead of the year-end holidays. This operating system brings many new changes.
Two of them are a more modern look and increased performance. But if we are not interested in Windows 11 and still want to use Windows 10, don't worry.
The reason is, until October 2025, Microsoft will still provide support for Windows 10.
Conclusion
That's how to return Windows 11 to Windows 10. Remember! Don't exceed the 10 day deadline.
Because, the process of returning to Windows 10 will be more complicated if it exceeds the time limit.
Thus the article about How to Restore Windows 11 to Windows 10 and don't forget to keep visiting the Infokekinian website.
Because we also have a lot of other information and recommendations which of course will be useful and help current friends.