Infokekinian.com - Contemporary friends need to know how to speed up internet connection on Windows 10. Because this will be useful for you.
No one in this world likes to surf the internet at slow speed.
This will reduce work productivity and create problems in important meetings, online classes and more.
Therefore, this time it's Infokekianian to share how to speed up internet connection on Windows 10.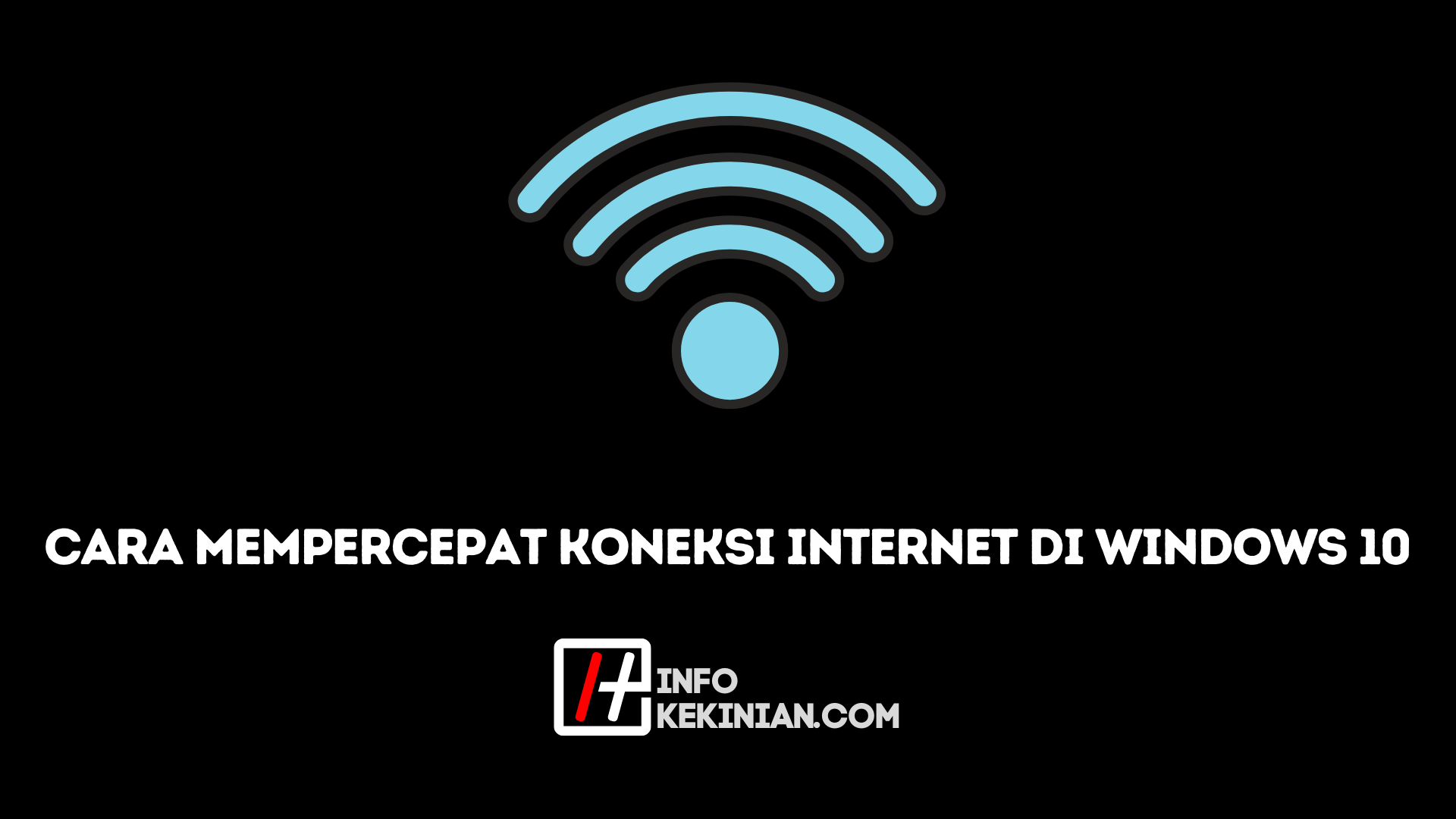 How to Speed Up Internet Connection
Here's how you can do it on your Windows 10:
1. Close Applications Running in the Background
Too many programs and applications running in the background will slow down your PC, including our internet.
When you open many applications that consume bandwidth above CPU power, problems will appear.
It is known that programs such as Steam download, Skype, and torrents can make your internet connection slow.
2. Using Open Source DNS
By default, PC DNS is usually set automatically. In this way, users don't have to bother accessing their Facebook and Twitter accounts.
For those with an engineering background, DNS may be important to them and affect internet speed.
3. Disable Monitor or Windows Update
As you know, Windows 10 likes to push updates periodically. So, if we want to get a fast internet connection, we should disable this feature.
Notifications will allow us to choose when to update Windows 10 without having to go through it automatically during key moments of internet usage.
4. Adjust Network Bandwidth Settings
By default, Windows 10 reserves 20 percent of total internet bandwidth for the operating system and other system-related programs.
This means we can't get 100 percent of internet bandwidth while browsing websites, Skype, or other online activities.
5. Disable farewell
This particular solution is not recommended, but just in case a firewall is hindering our internet speed.
6. Install and update the official network drivers
Over time, network drivers become outdated, and you can update them. It's also a good idea to make sure that installing the correct drivers can avoid unwanted complications 'present' in new Windows 10 updates.
To ensure that your PC has the correct and latest drivers, we recommend visiting the official website.
You can always choose to have Windows automatically perform a search, but if we currently install the wrong driver, it will only make matters worse.
Conclusion
Those are 6 things you need to pay attention to so that your laptop doesn't slow down and doesn't hinder your activities when using a laptop.
Thus the article on How to Speed Up Internet Connection on Windows 10 and don't forget to keep visiting the Infokekinian website.
Because we also have a lot of other information and recommendations which of course will be useful and help current friends.