Infokekinian.com – We will explain a review of how to Top Up the game sausage man, come on, fans of the game sausage man, see the explanation!
Confused about how to top up Sausage Man, the popular battle royale game that has recently gone viral on social media? Here is a step by step guide to easily recharge the game.
Who hasn't heard of a battle royale style game? This game, similar to the hungry game, is quite popular today. Many games, in fact, use this model.
PUBG and Free Fire are the two most popular battle royale games. In this game, the player has to defeat all his enemies to reach the end.
Players can usually play solo, duo, or squad mode with their friends in battle royale games. Are you a battle royale games gamer?
Sausage Man APK, one of the most unique battle royale games, recently appeared in videos on Tiktok, Youtube and Facebook.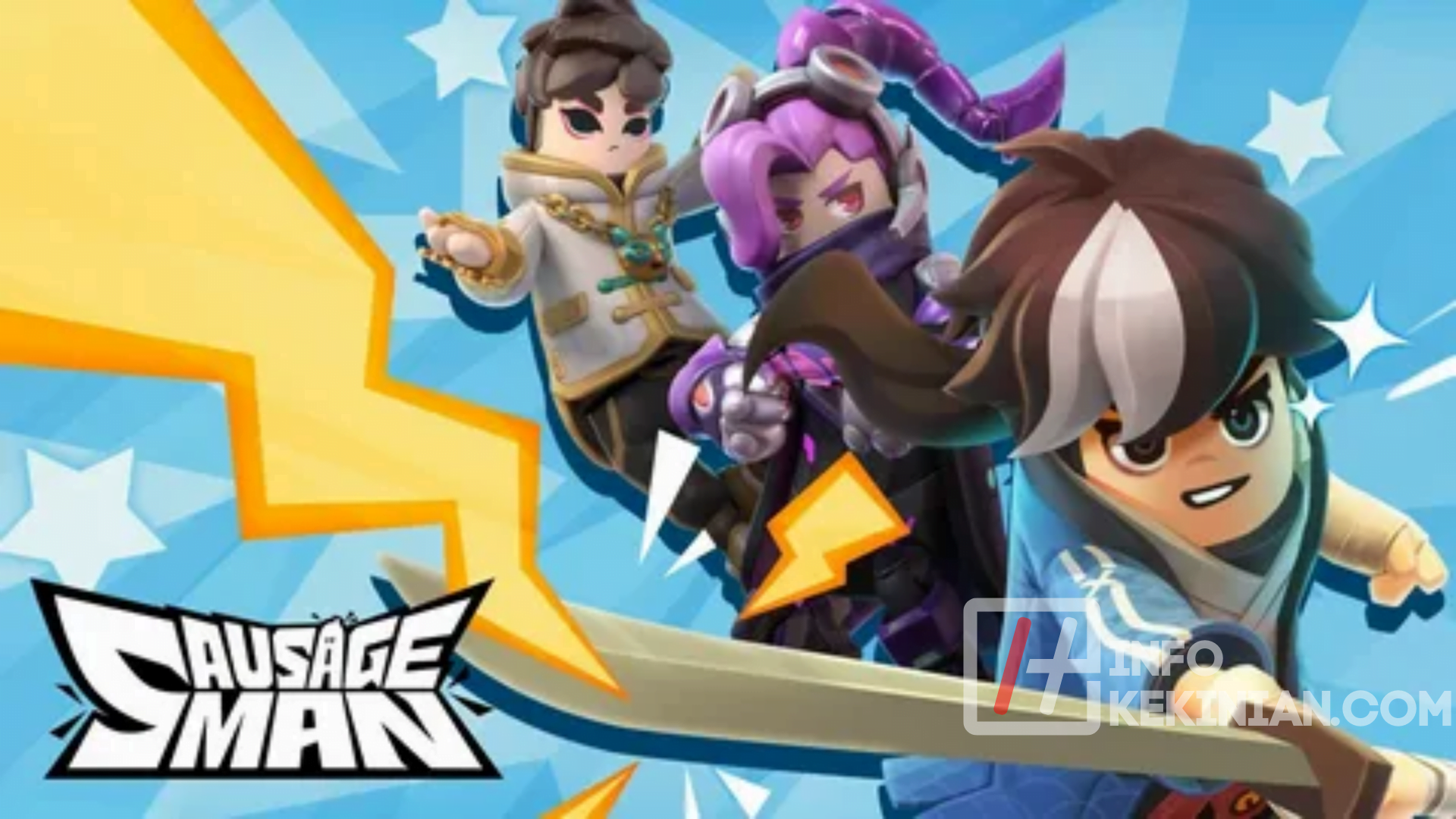 APK of Sausage Man
Sausage Man is a newly released battle royale game for mobile phones. This battle royale game seems more unique than other similar games.
The reason for this is that this particular game features characters that are cartoonish or appear to be cartoon characters. Unlike other battle royale games which feature more realistic characters, this one doesn't.
This game, like most battle royale games, requires you to survive and defeat your enemies to win the match.
This Sausage Man top up can also be used to buy various items in the game. So, how easy is it to top up in this game?
How to Top Up Sausage Man
In PUBG, it is known as UC, and in Free Fire, it is known as diamond. Candy is the currency used in this Sausage Man game. How to fill candy in the game Sausage Man is as follows.
To get started, open the Sausage Man game on your smartphone.
Then, in the candy section, tap the plus icon.
Choose the amount of candy you want to refill, whether it's a nominal amount or a large amount.
Then select Indonesia as your country.
Fill out the form with your account information and the amount of candy you want to top up.
Check the box next to Agree, then press the Recharge Now button.
Choose a payment method. Payment can be made by credit card or via GoPay.
Select a provider, then enter your cellphone number to top up your account (if using credit)
On the Codapay page, enter the verification code entered into the cellphone number, then tap the Confirm button.
Isn't that simple? However, if you download the Sausage Man app from the Google Play Store, you will be able to fill it up faster, but you will be charged 10% in tax.
Sausage Man Character ID – How to Top Up Sausage Man Game
When using the method above to top up Sausage Man, you must fill in data. In that column, you must enter the Sausage Man account character ID.
So, what is the character ID for Sausage Man, and where can you find one? Finding out your character ID is simple and can be done by going to your game profile page.
Just go to the profile photo section of your Sausage Man account and tap on it. Then, just below the animated character you are using, you will see an ID with some letters and numbers in it.
Your Sausage Man account character ID is a combination of letters and numbers in the ID section that must be entered when recharging Sausage Man using the method above.
Conclusion
That, Sausage Man, is how you add to your game. To unlock sausage man, just follow the steps we outlined above. Good luck!